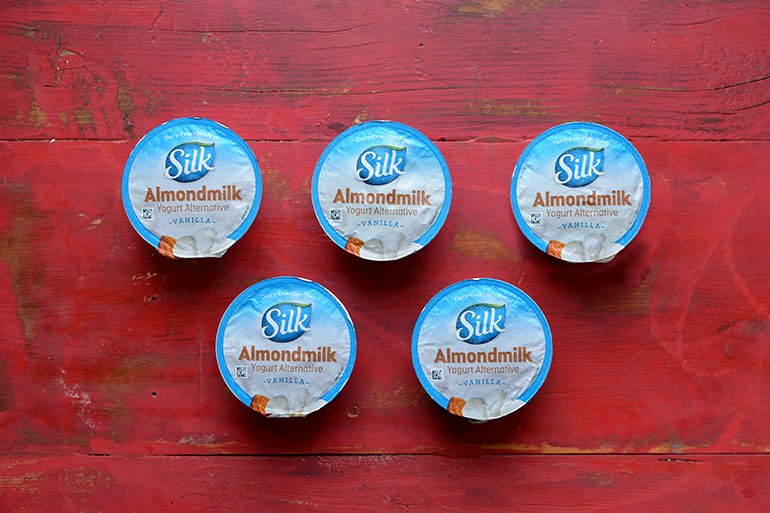 This frozen yogurt bark is dairy-free thanks to the Silk Almondmilk yogurt alternative and super patriotic thanks to the stars and team USA made out of strawberries! It's perfect to enjoy while cheering on your team during the Olympics, or on any regular ol' day.
Raise of hands if you are extra tired this week because you've stayed up too late watching the Olympics!
(hand raised)
My normal 9:30 or 10 bedtime just isn't happening these few weeks... and that's ok, because it's so fun to see all of the athletes competing -- the best of the best in their sport. It's so energizing and fulfilling to see them nail it: that slope, that half pipe, that ice dance, etc. Do you watch them allllllll?
And how adorable is this edible Olympic torch?!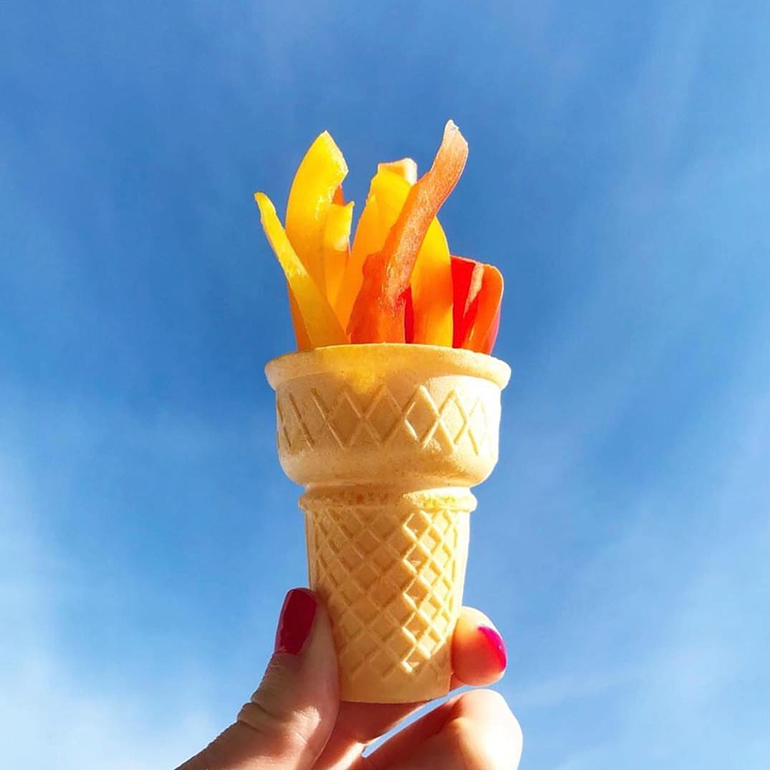 This frozen yogurt bark is the perfect snack (or dessert) to eat while cheering on your favorite atheletes. It's made with Silk's new almondmilk yogurt alternative... and it's totally dairy-free and soy-free.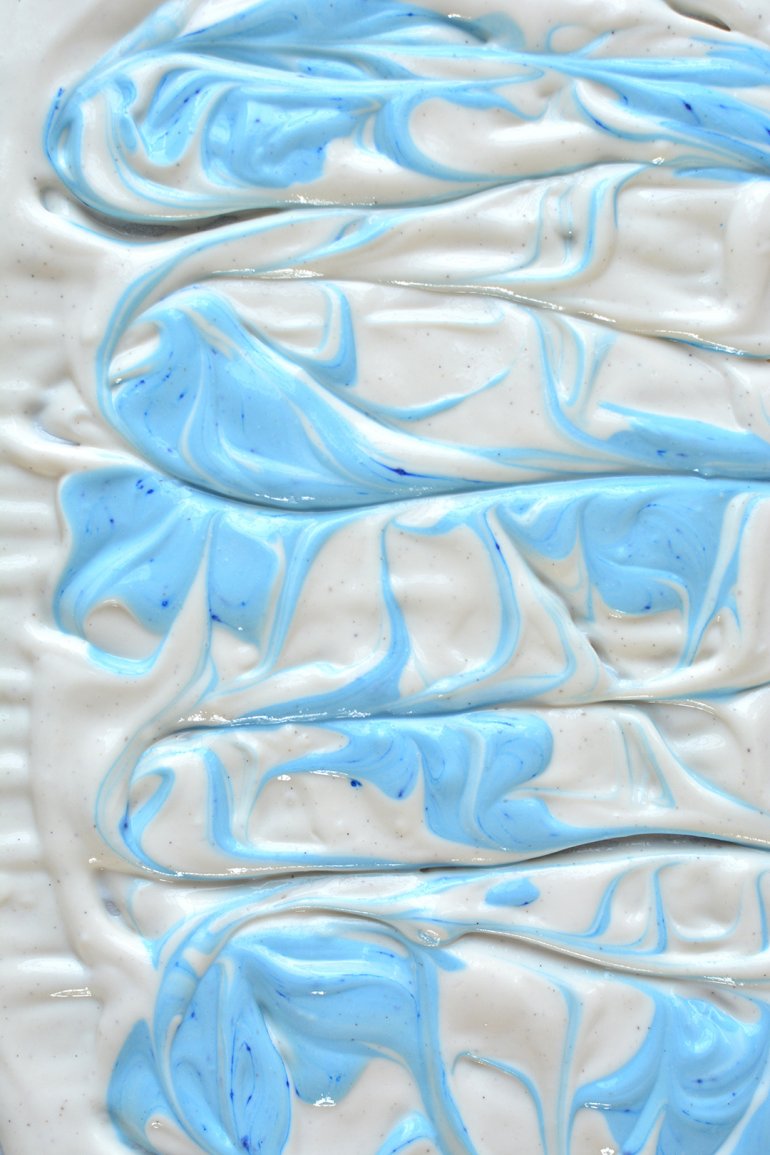 It's super easy to make:
I swirled in a bit of blue yogurt (made with McCormick Spice's all-natural Color From Nature dyes), and then added blueberries and strawberries and edible glitter. Freeze for about 4 hours, then cut into pieces!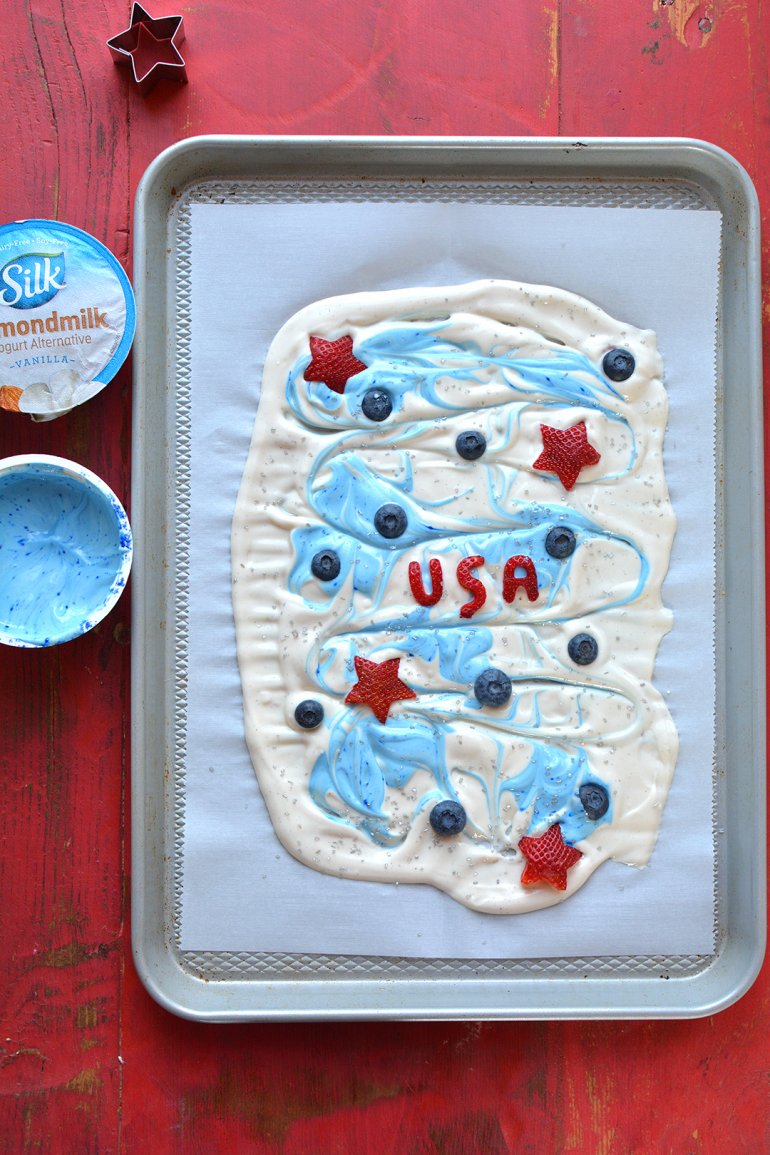 You can mix it up with different topping combinations:
Pineapple + mango + granola
Raspberries + chocolate + coconut
Banana + swirled peanut butter
Apple + cinnamon + walnuts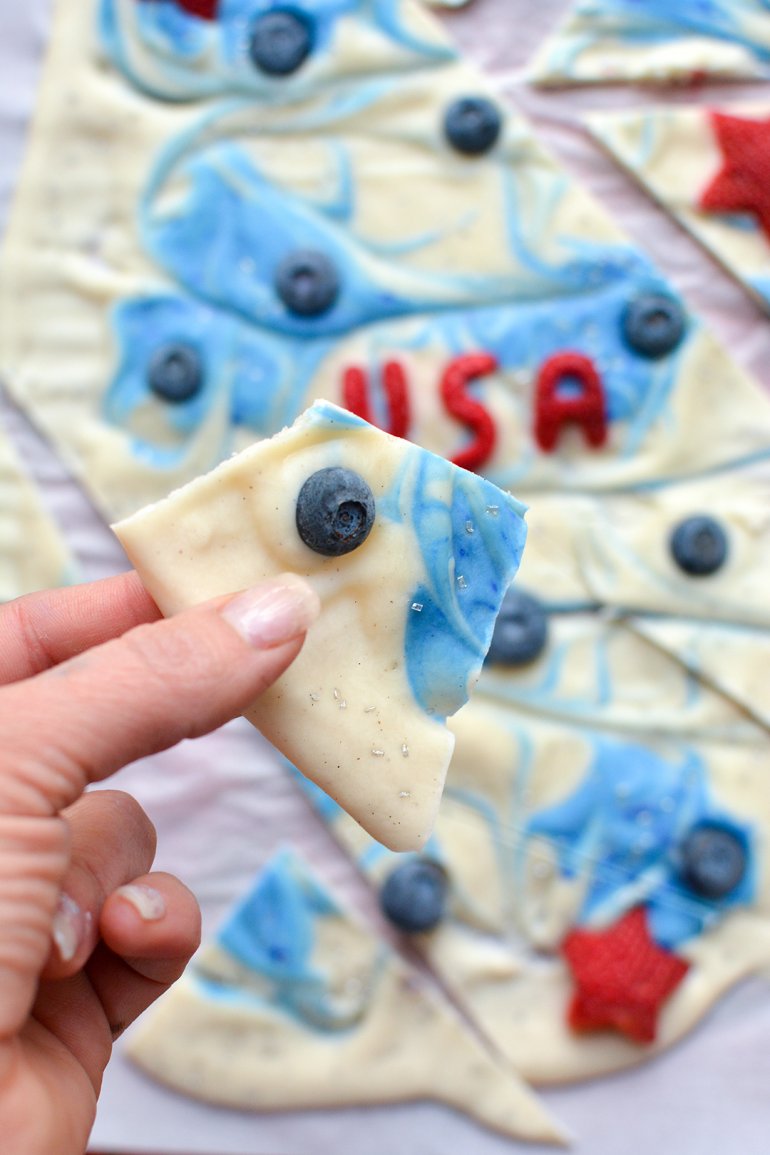 And if you'd rather not wait for the bark to freeze, you can totally devour it in yogurt bowl form too. Just as patriotic! Just as DELISH. Just quicker!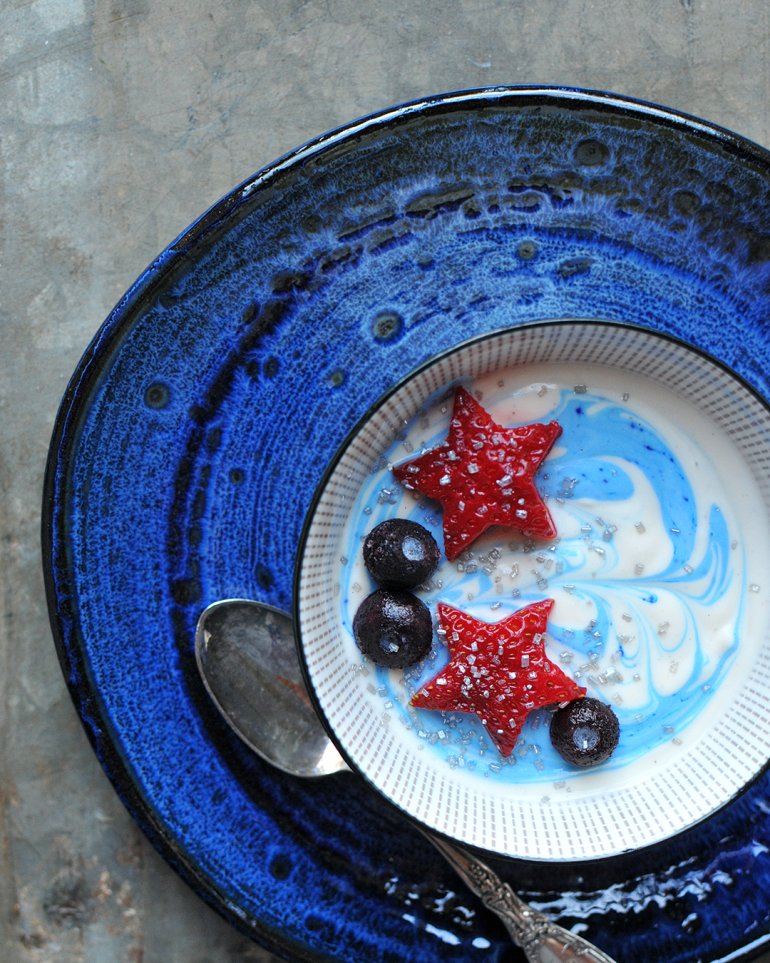 Be sure to sign up for Silk's email newsletter to get coupons and more delicious recipe ideas!
---------------------------------------------------------------------------------------------------------------------------------------
This is a sponsored conversation written by me on behalf of Silk. The opinions, recipe, beautiful food photography and text are all mine. Thank you for supporting brands that support Nosh and Nourish!! I choose them based on what I already cook/create with and feel 100% confident in recommending to you.
Patriotic Yogurt Bark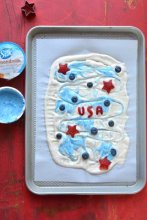 Ingredients
16 ounces Silk's Vanilla Almondmilk Yogurt Alternative (~ three, 5.3 ounce containers)
1⁄2 teaspoon McCormick Color from Nature, natural blue dye
1 teaspoon silver sugar (edible glitter, optional)
Instructions
Line a small cookie sheet or glass pan with parchment paper. 
Spoon out two 5.3 ounch yogurt containers into a thin layer -- keeping the 3rd yogurt set aside. (I like to keep it pretty thin so it's easier to eat, approximately 1/2 cm high).
Stir in the all-natural blue dye to the third yogurt container. 
Put a few dollops of the blue yogurt sporadically onto the thin layer of yogurt. Then use a knife to go back and forth and swirl it around. 
Adorn the yogurt with blueberries and strawberries (use cut outs for the strawberries if you so choose -- we used a star and then U S A.)
Freeze for at least 4 hours. Then cut into slices. Store leftovers in the freezer. 
Yields 8 Servings