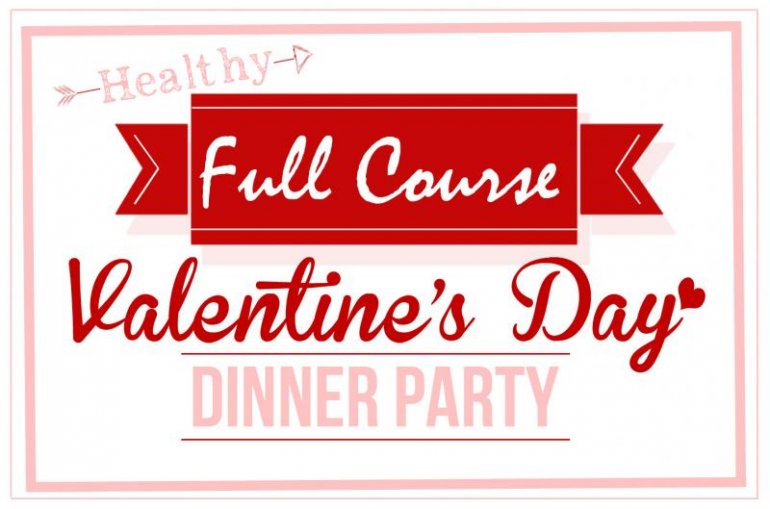 You may have noticed the word "paleo" in the title of this blogpost. Let's just get this out there now: I am not paleo, nor do I ever plan to become paleo. I love chickpeas and quinoa and cheese waaaaaaaaaay too much!!! But, that said, I got together with a group of lovely other healthy food bloggers and we came up with a fabulous health(ier) Valentine's menu that just happens to be paleo. Instead of focusing on what you CAN'T eat on the paleo diet (beans, grains, dairy), let's talk about the wonderful things you CAN eat (lean meats, nuts, and veggies galore!!).  This menu is sophisticated, delicious, and totally doable.
Speaking of Lovely Blogger Ladies...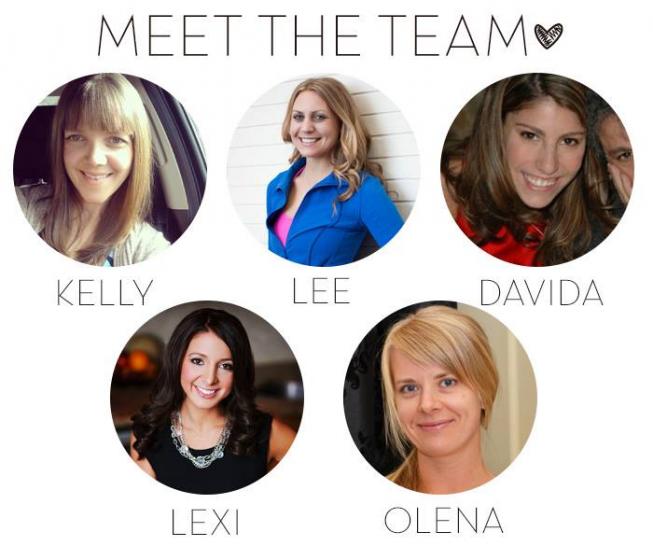 The Menu:
Pick and choose a few of the courses, or make them all! They coordinate nicely.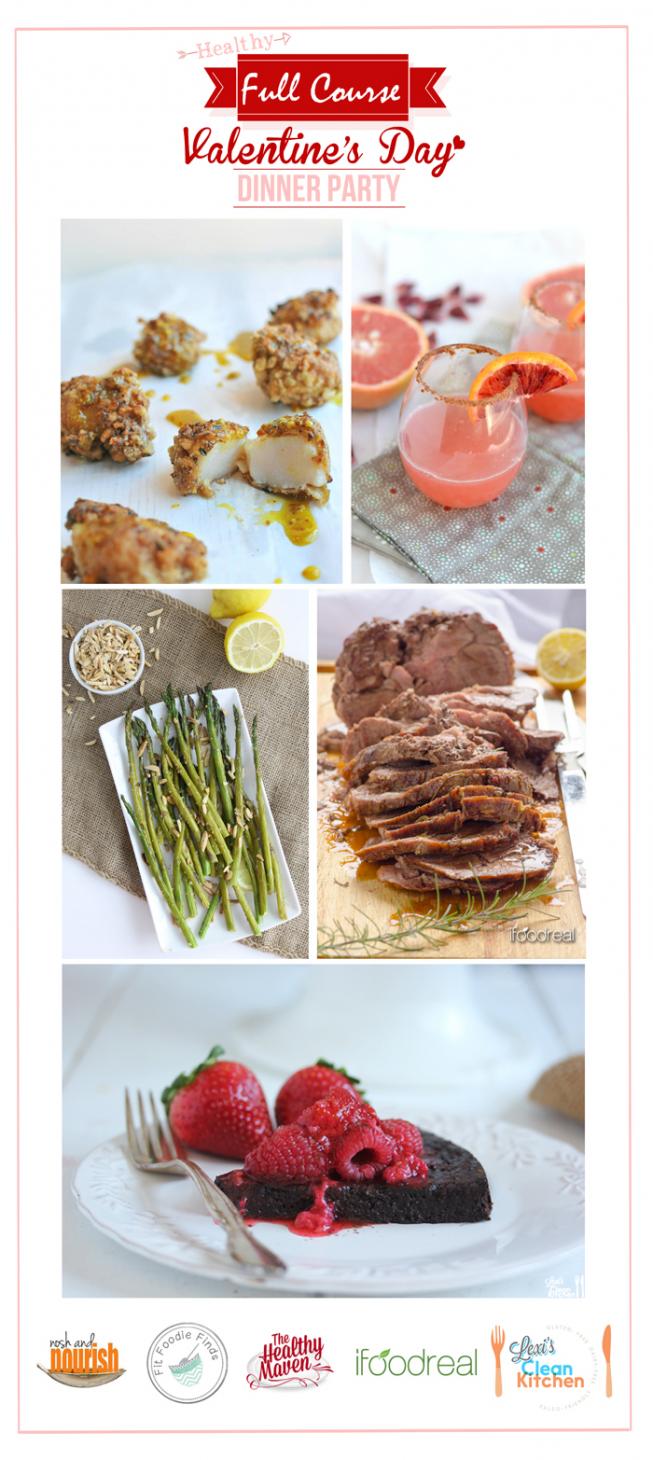 Are you drooling yet?
First things first...the appetizer!
Walnut Encrusted Sea Scallops (recipe at bottom of post):
There's just something so sophisticated (and sexy!!) about sea scallops. Maybe because they're slightly expensive and unique?! Regardless, this is THE way to prepare them! The walnut crust creates a fabulous crunch, and the sweet honey mustard sauce balances the nutty flavor perfectly.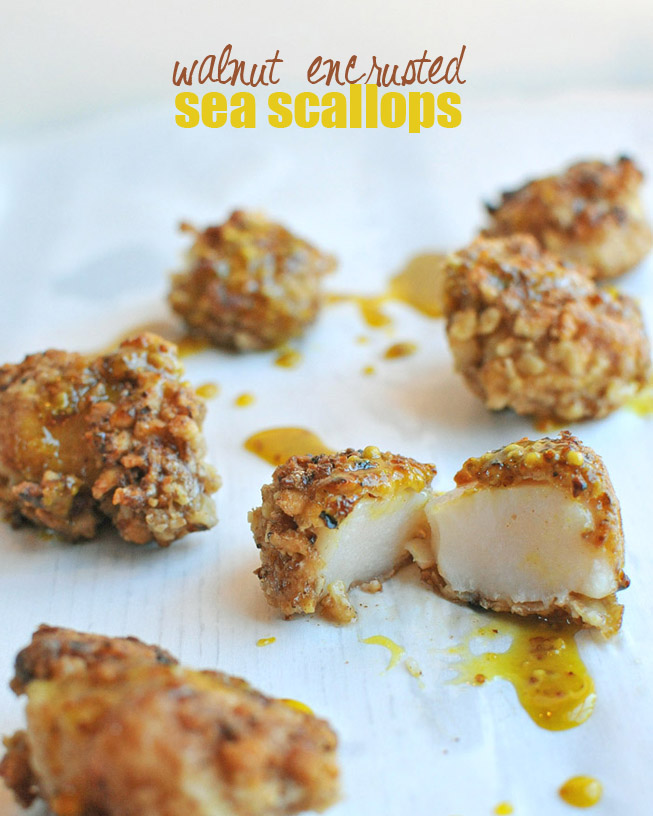 Blood Orange & Grapefruit Mock/Cocktail by Lee @Fit Foodie Finds: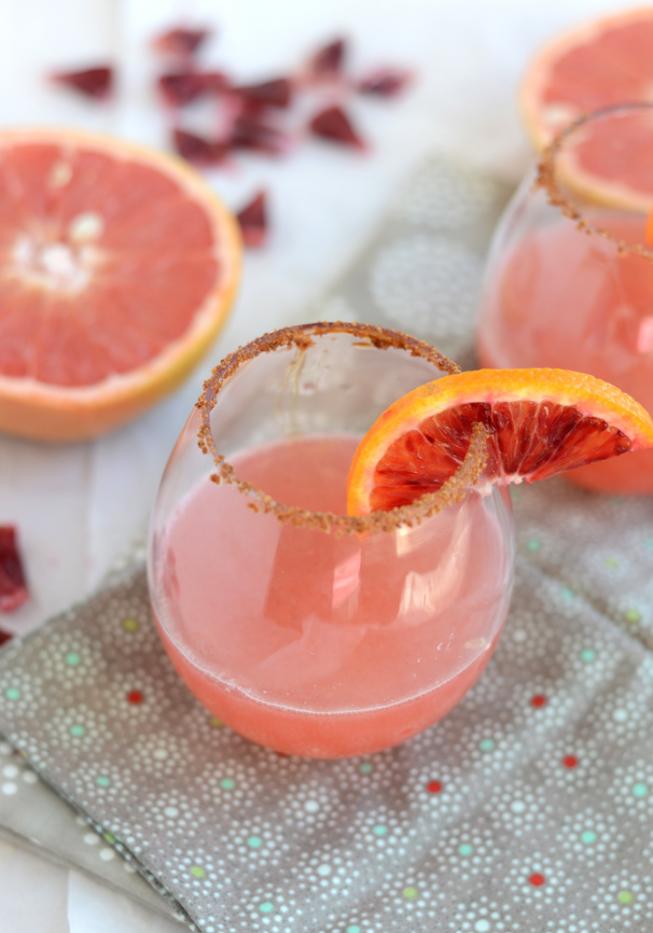 Easy Roast Lamb Shoulder by Olena @ iFoodReal: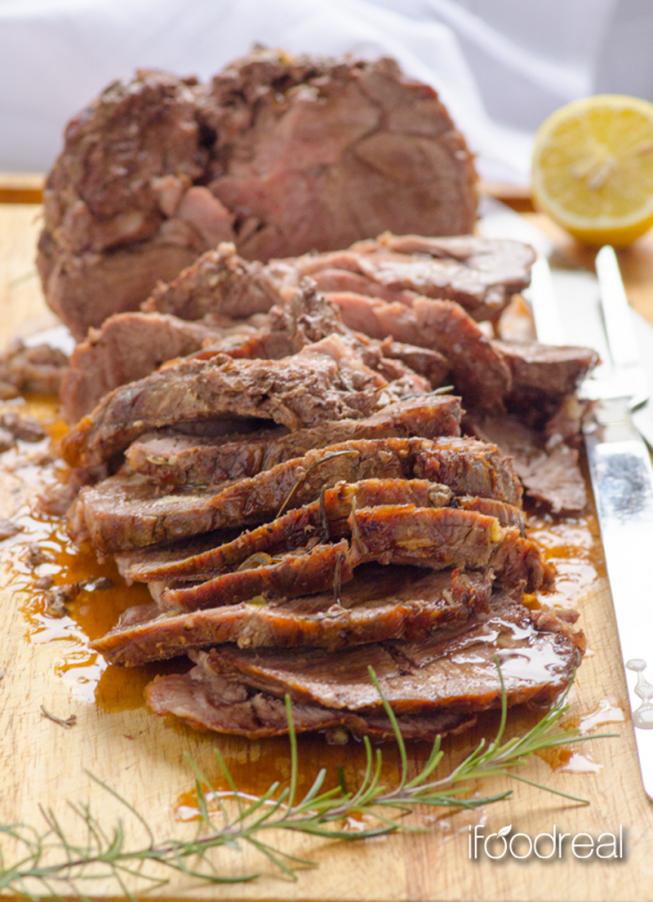 Lemon Ginger Asparagus w/Toasted Almonds by Davida @ The Healthy Maven: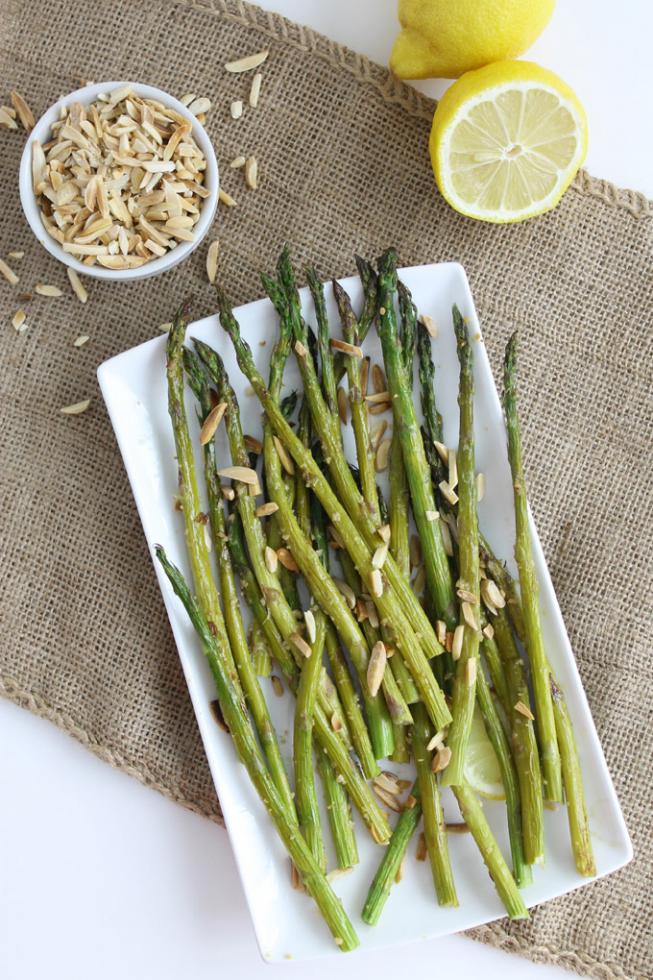 And last but not least...
Flourless Chocolate Cake by Lexi @ Lexi's Clean Kitchen: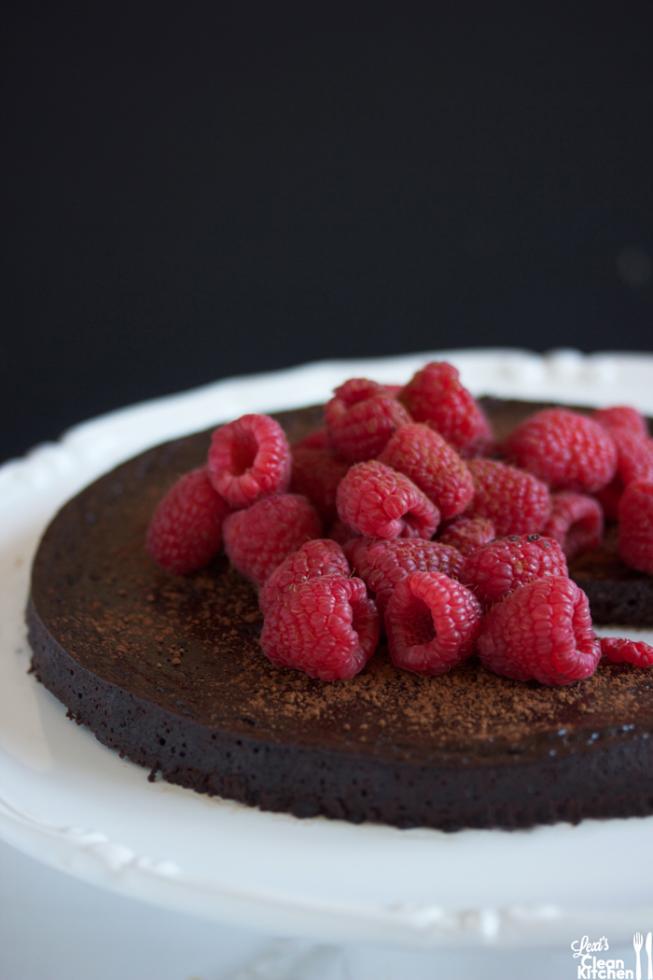 And just one more pic of my scrumptious sea scallops -- because they're so darn photogenic!