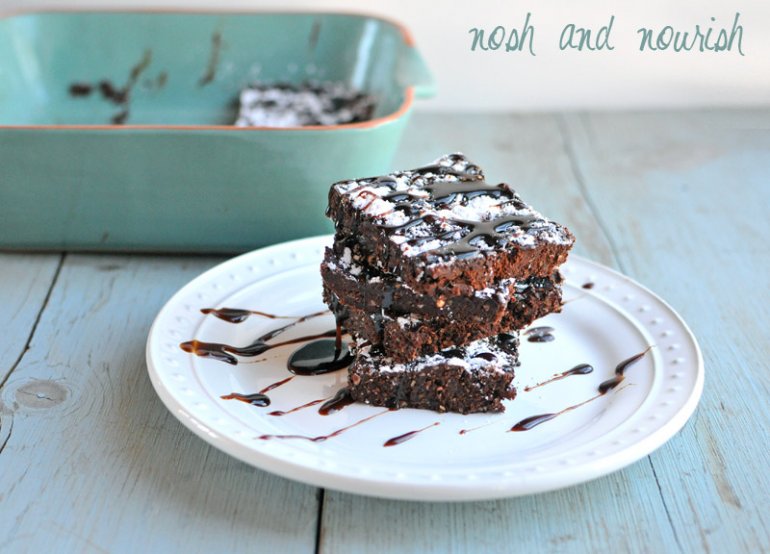 Since submitting my superfoods cookbook to the publisher, I've been juicing more and posting recipes like the Super Green Juice, Super Red Juice, and Strawberry Lemonade. But today you're in for a super special sweet treat!! These Samoa Bars were inspired by the wonderful Dana & John over at Minimalist Baker and their recent 5 Minute Espresso Walnut Brownie recipe. If you haven't read their blog before, they love sharing simple, delicious recipes and nourishing those they love. (Me too!!!!) With a focus on vegan and gluten-free recipes, I am constantly inspired to get out of my comfort zone.  And did I mention they take the most beautiful (yet strikingly simple) food pictures?! So go check them out as soon as possible!
Introducing No Bake Samoa Bars: 
These beautiful bars are the perfect combination of chocolate, coconut, and caramel. Hence the name.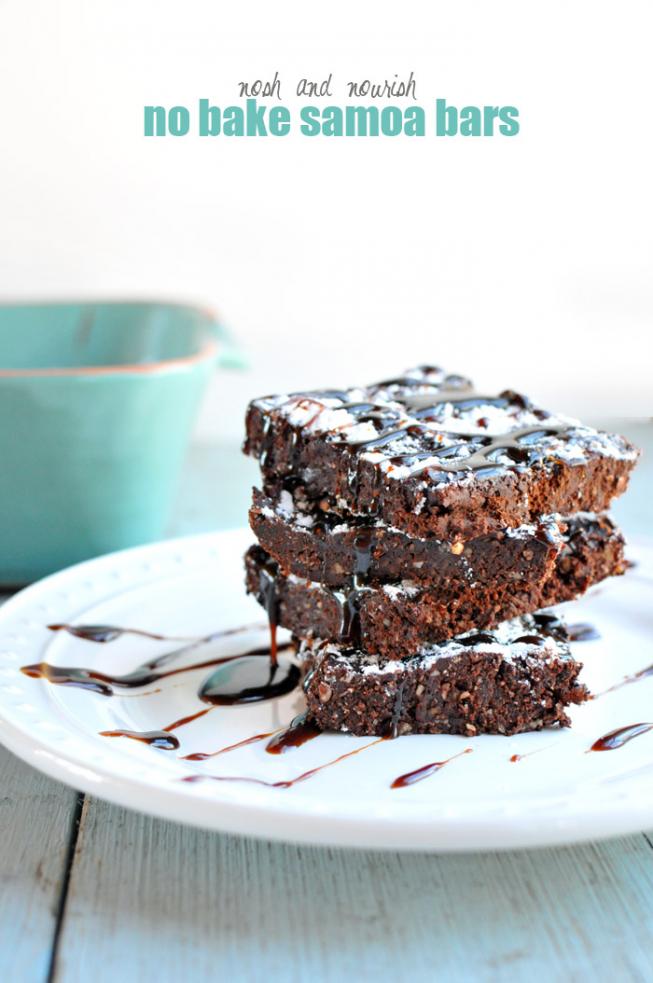 The best part is, they're:
Easy to make 
Delicious
Sweet
Satisfying
Reminiscent of your favorite Girl Scout Cookie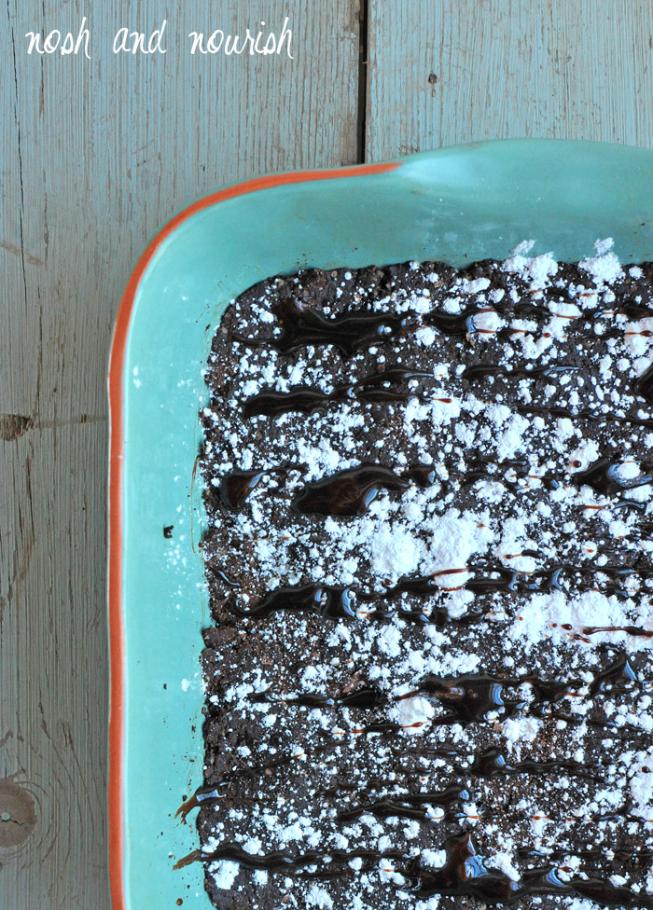 And because they're so rich in flavor, you only need one to completely satisfy your sweet tooth. #winning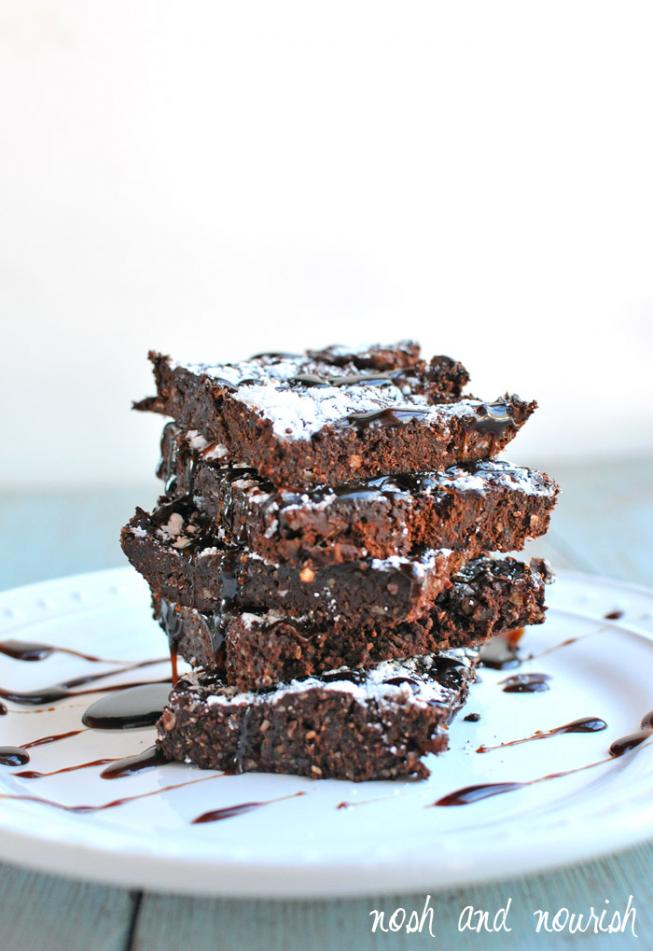 No Bake Samoa Bars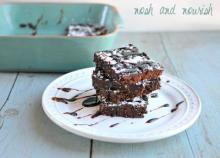 Description
No Bake Samoa Bars // via Nosh and Nourish
Ingredients
1 1⁄2 cup Pitted Dates (approximately 16)
3 tablespoons Coconut Oil
3 tablespoons Coconut Sugar
1⁄2 cup Coconut Sugar (for the caramel sauce)
3 tablespoons Earth Balance Vegan Butter (for the caramel sauce)
1⁄4 cup Chocolate Almond Milk (for the caramel sauce)
1⁄4 teaspoon Sea Salt (for the caramel sauce)
1⁄4 cup Powder Sugar (optional)
Instructions
Combine the first 7 ingredients into a food processor (dates through honey). 
Blend for 3 - 4 minutes until it's thoroughly and has a mixed even texture. 
Press the mixture into the bottom of a greased 9 x 9 pan. 
Refrigerate for at least 1 hour. 
in the meantime, in a small saucepan over medium low heat, melt the coconut sugar and butter, stirring continually. 
Stir in almond milk and sea salt, until caramel sauce thickens. 
Drizzle the caramel sauce over the bars. 
Sprinkle with powdered sugar (optional).
Yields 9 Squares