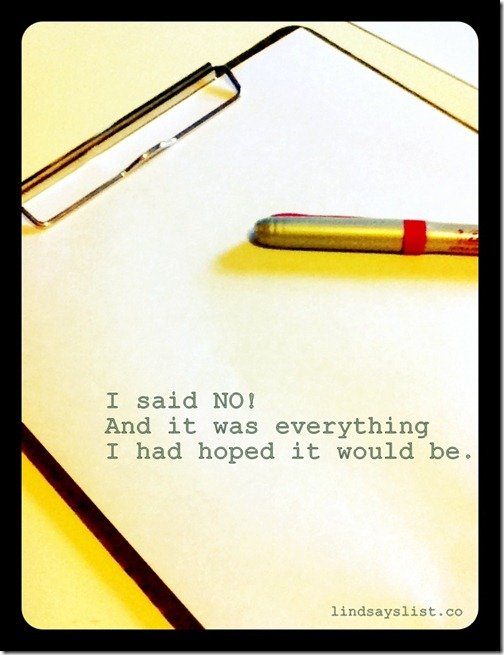 I took advice from a fellow healthy living blogger, Lindsay (who I am going to meet this weekend!!!) and "said no."  And it felt really good.  This has been the busiest week at work for me in the last three 3 years.  I am working a ton of hours and just trying not to drown daily.  I am constantly having to reprioritize - and honestly, it's DRAINING.  For the couple of hours that I do have before I start again tomorrow, I am choosing to spend it with dear hubby.  Well, as soon as I stop typing.  See you tomorrow with the Orange Cranberry Clove Bread recipe :)
Other things I frequently say "no" to:
Chain letters
Recipe Swaps
Vacations with others
Dinners at fancy restaurants with my toddler
Greasy Food
And of course, sugary desserts
When was the last time YOU said "no" to something? 
How'd it feel?