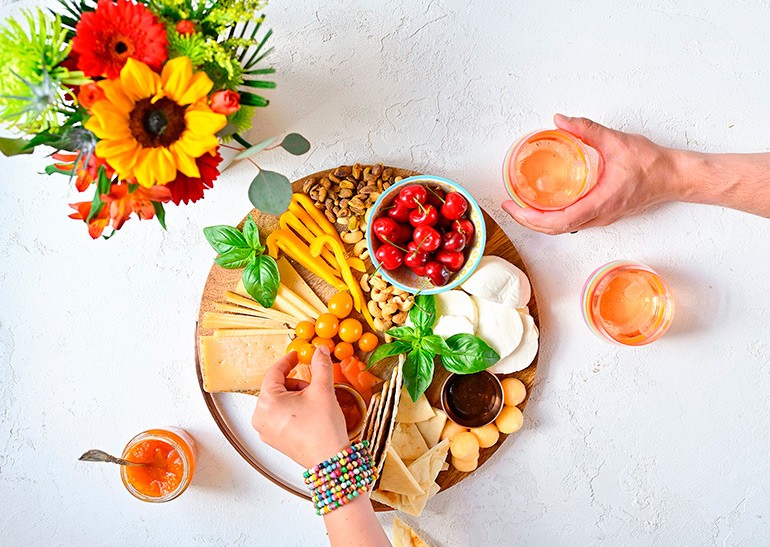 This is a sponsored post written by me on behalf of Safeway. All opinions are 100% mine.
Perfect for date night at home, or a Zoom call with your besties, this Primo Taglio® cheese board for two with goodies from Safeway will be on repeat all summer long.
Summer looks a lot different than it did in my mind. We've officially cancelled all of our trips / plans... including a big road trip to Montana, a beach trip to Cali, and my husband's father/son trip with his dad to Alaska planned for August. The pool is also closed indefinitely (though I'm hoping that changes soon!) And instead, we're hunkering down at home, doing lots of yard work, planting flowers and a veggie garden, watching movies on an outdoor movie screen my hubby surprised us with, and breaking out the 16 foot Slip 'N Slide.
I am OBSESSED with making cheese boards as you can see here, here, and here.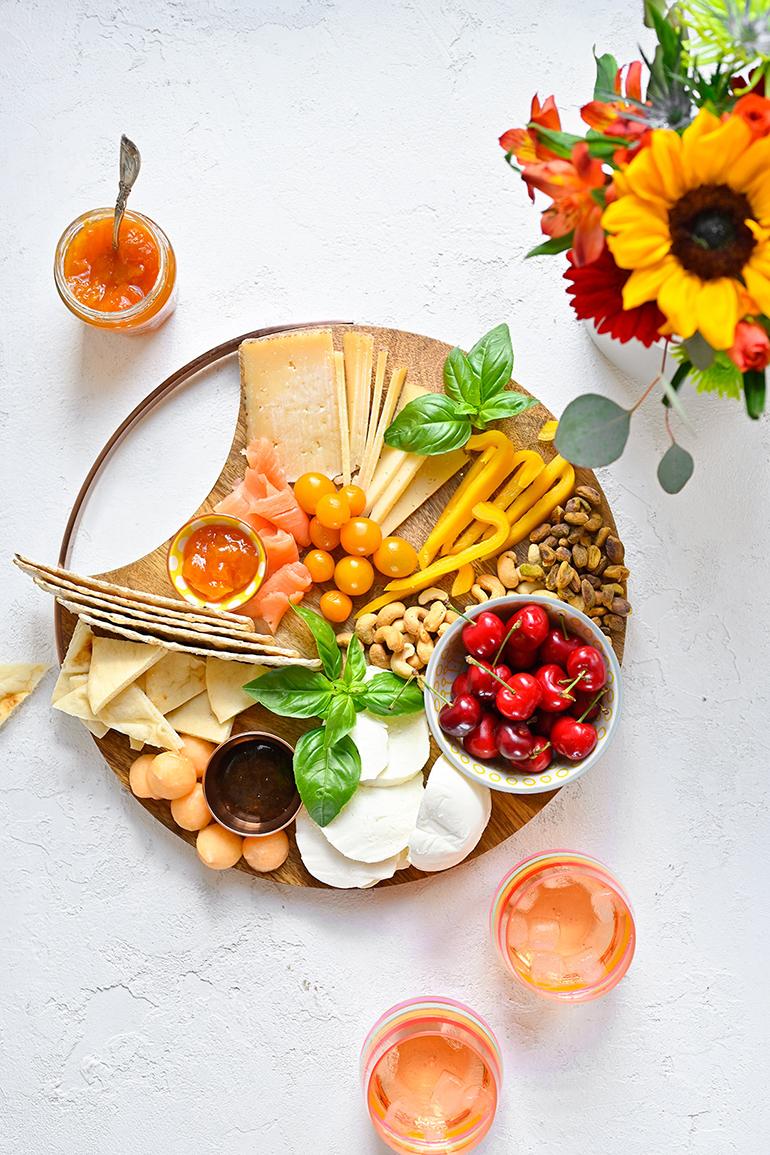 They've been my summer go-to for entertaining! But, now that I'm not entertaining as much (or at all), I wanted to give you guys some tips on how to pare things down --- and still enjoy a beautiful cheese board --- but for 2.
Tip #1: This might sound silly, but... START WITH A SMALLER BOARD. You don't need to put as many things out, so use something smaller, even a large dinner plate would work!
Tip #2: Think about my TWO'S RULE. When I design a snack board, I try to include 2 fruits, 2 nuts, 2 cheeses, 2 crackers, and 2 dips. This ensures you have a good variety but also keeps things simple as you're shopping! And if you'd rather not go IN to the grocery store, Safeway also offers Grocery Delivery and DriveUp & Go™ for convenient ways to shop!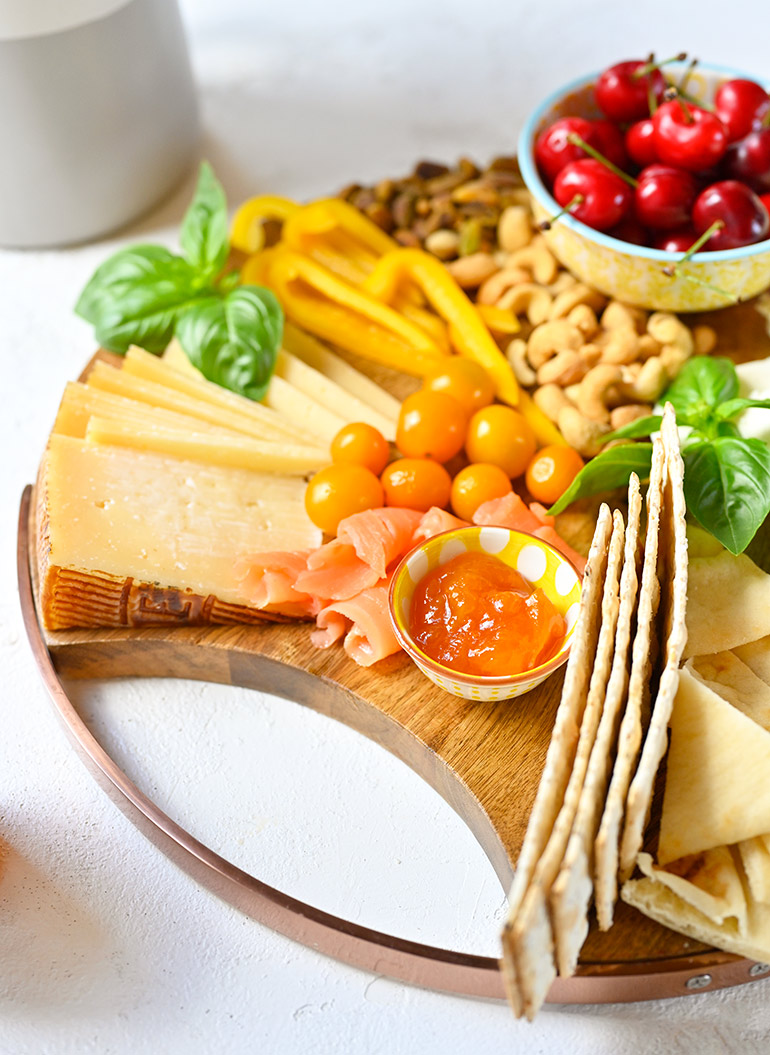 Tip #3: Look for smaller cheeses and/or cheeses that can serve DOUBLE DUTY. A small ball of Mozzarella is perfect for slicing and sharing, and then you can use any leftover slices for homemade pesto pizza like I did! We love the Primo Taglio® cheeses from Safeway because they are made with the highest quality milk and old world methods.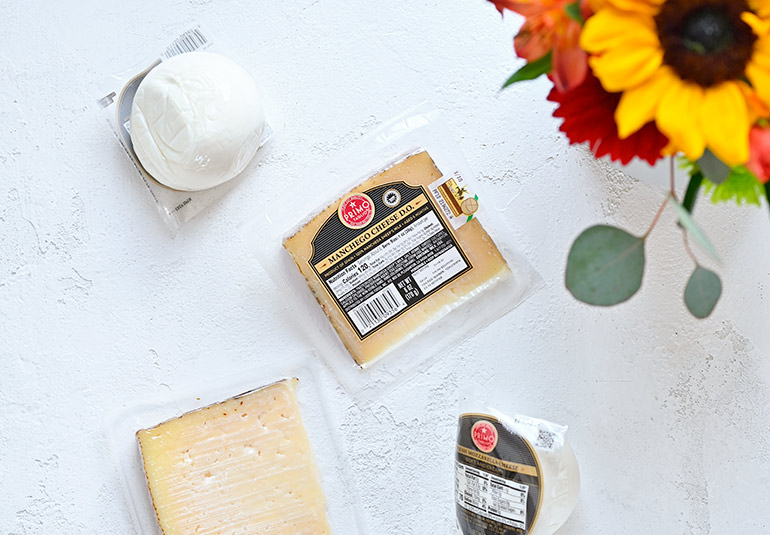 Tip #4: SMALLER PORTIONS. Instead of an entire container of cherry tomatoes on the board, just put out a handful.
Tip #5: Don't forget the flowers! I love that Safeway has so many beautiful blooms at reasonable prices. So when you're shopping for your cheese board items, grab a bouquet of flowers too! They brighten up your kitchen and are perfect for date night.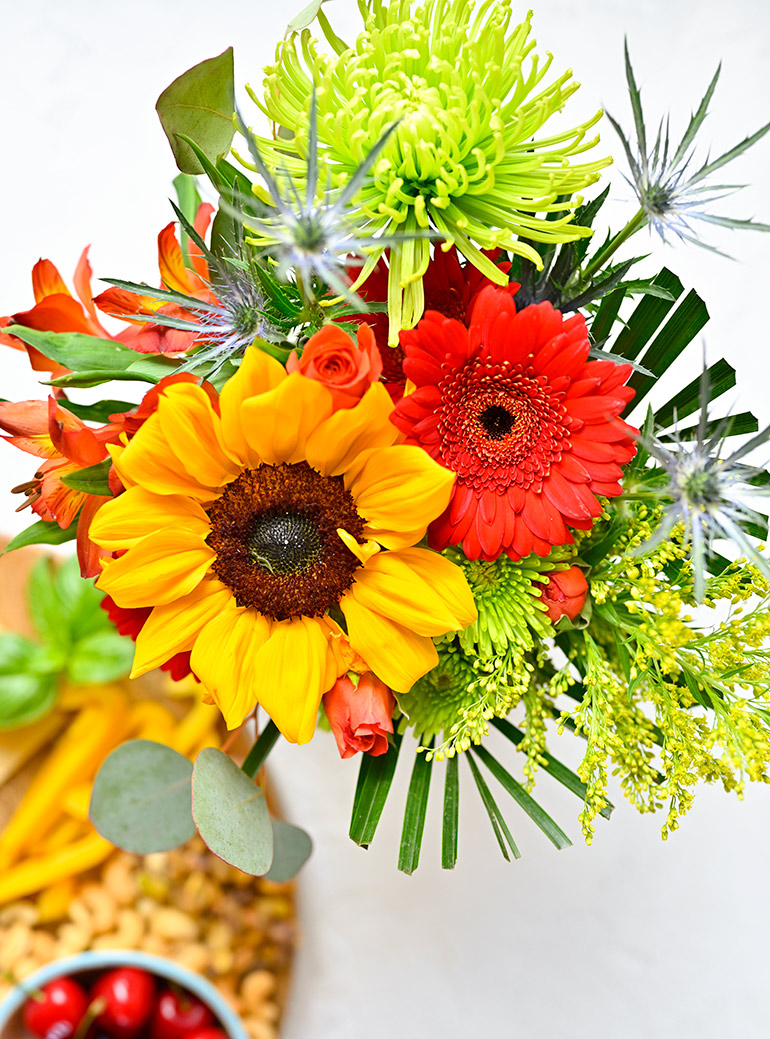 Tip #6: Repeat often! Snack-y dinners are so easy and fun.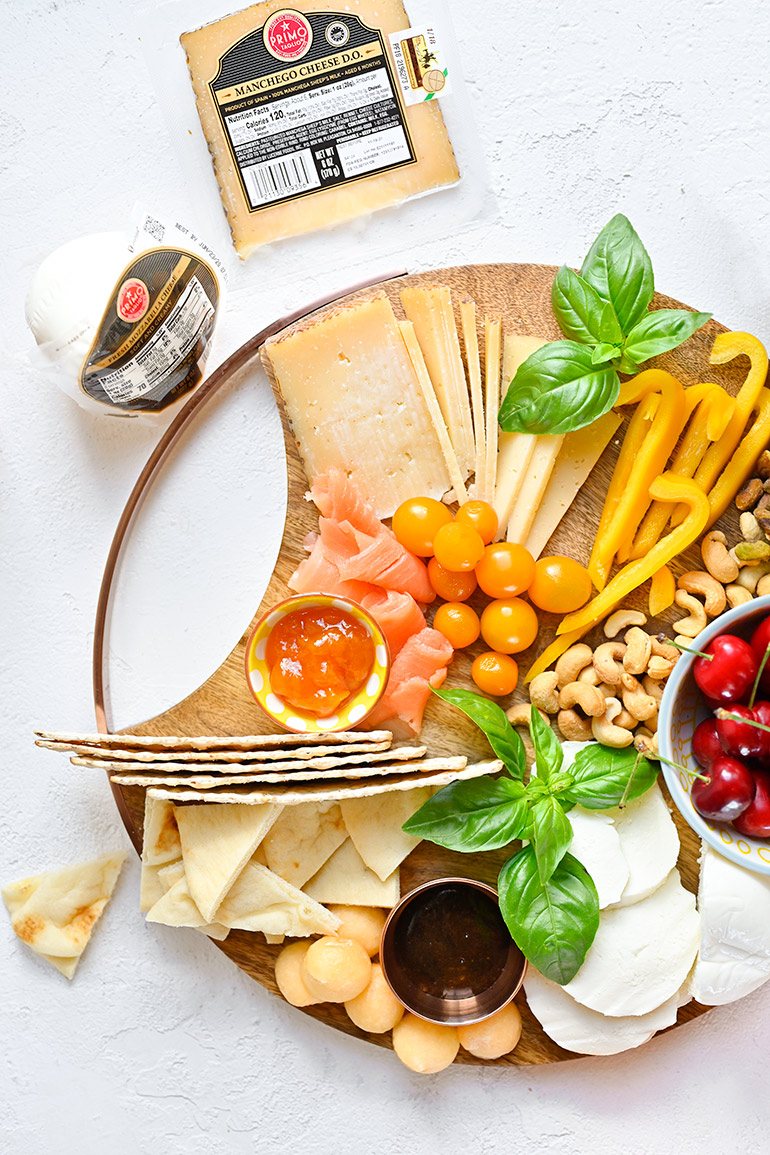 Primo Taglio® is available exclusively at Safeway in the Denver area, but you can also find it at the Albertsons Companies family of stores nationwide, including Albertsons, Safeway, ACME Markets, Jewel-Osco, Vons, Randalls, Shaw's Supermarket, Star Market, Tom Thumb and Vons.
////////////////////////////////////////////////////////////////////////////////////////////////////////////////////////////
Want more snack boards? Check out my strawberry feta video: