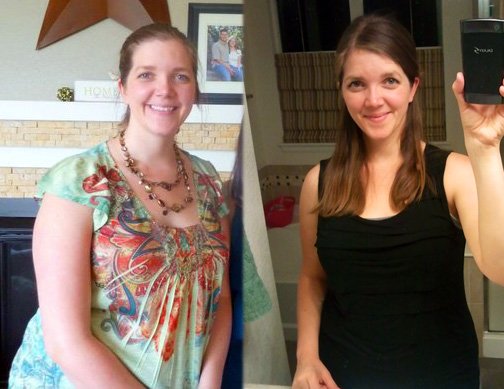 Let me introduce myself, briefly.  Hello, my name is...Kelly.  I've struggled with weight and being health-savvy for my entire adult life...but finally decided life is too short to live perpetually unhappy.   I recently lost 40 pounds, after celebrating the first birthday of my darling daughter; but still have another 40 to go.  This blog is the next step in my journey towards a happy healthy life... the sweet life, no sugar added.
I have a BS in Mathematics and a minor in Art, but work as an accountant (bean counter) by day.   But, way, way down, I am really an artist at heart! (Weird combo, I know!)
I plan to use this blog as a creative outlet where I share about food, fitness, family, weight-loss, recipes, etc.
Let the blogging begin!
PS. The pic above is a before and after photo, showing my initial 40 pound loss.