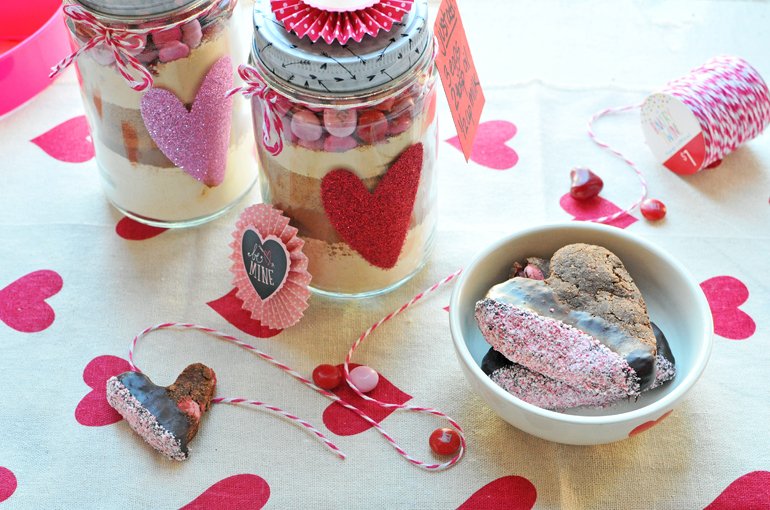 These little giftable Valentines' jars with grain-free chocolate heart cookie mix inside might be the cutest things ever. They're simple to assemble, you only have to add 3 ingredients to bake: milk, eggs, and oil, and they're absolutely delish!
I've been experimenting lately with different kind of flours (loving quinoa flour, almond flour, and coconut flour), transitioning to a more gluten-free lifestyle, and continuing to focus on whole real foods to nourish our bodies. Not necessarily because wheat is terrible for everyone -- though some would argue it is, but because quinoa and almond and coconut are so darn GOOD for us! That's been my philosophy all along: to incorporate nourishing superfoods into every meal.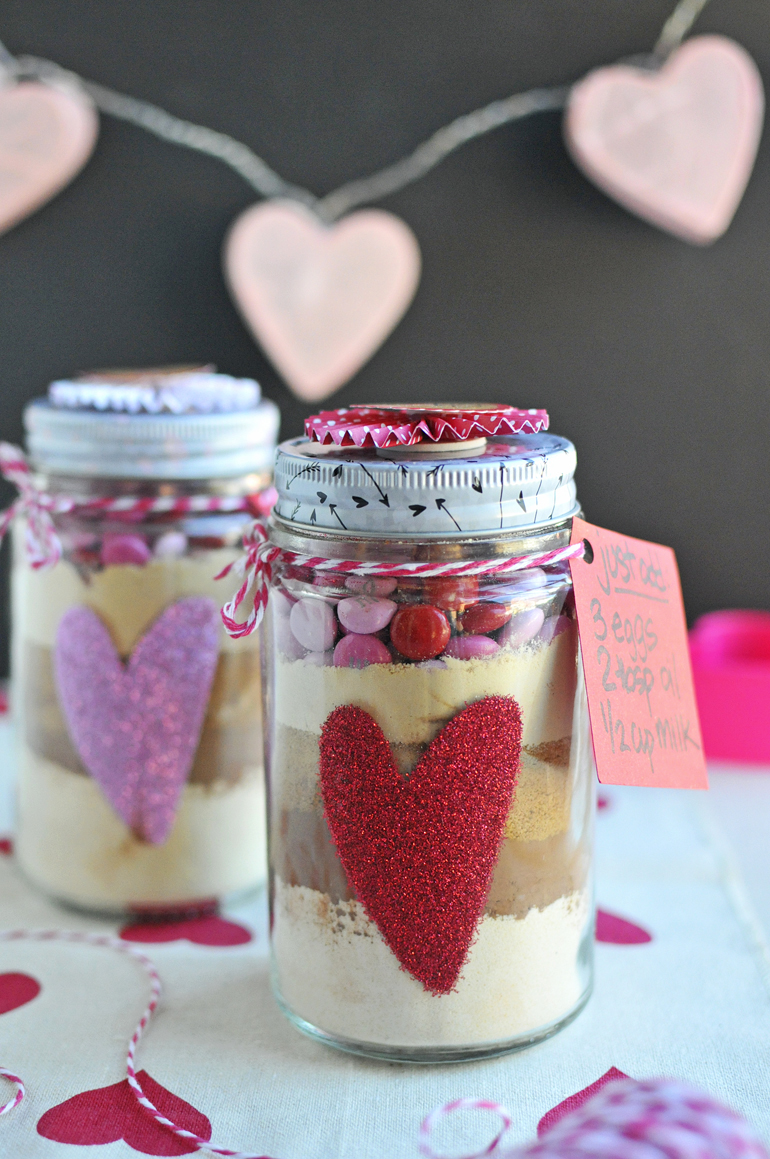 What's so great about coconut flour?
It's naturally gluten-free and full of healthy fat and protein. NOTE: If you've never used it before, please know that alternative flours like coconut flour can be a bit finicky to bake with... so be sure to follow the recipe and instructions exactly!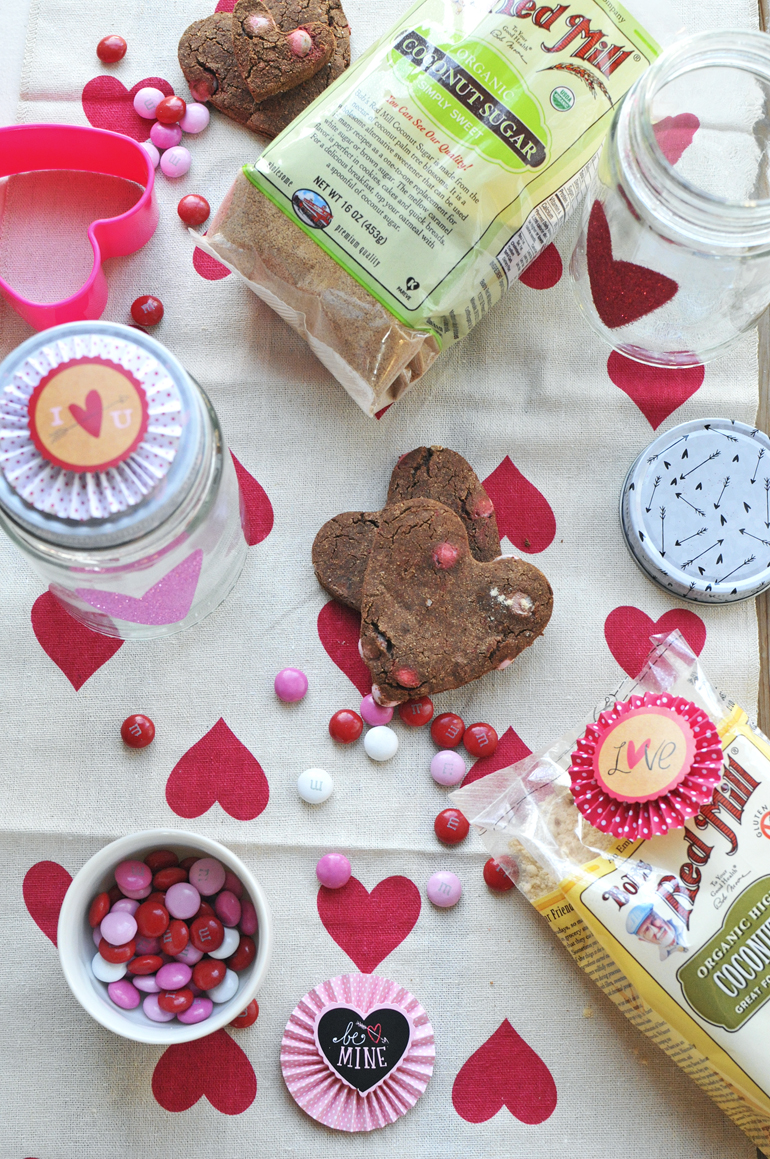 Not only do these cookies have protein from the coconut flour and coconut oil (added when baking), one of the layers is Bob's Red Mill's new pea protein powder. It has 21g of protein per 1/4 cup! I've been loving it --- adding a scoop into smoothies, even a spoonful into oatmeal, and now into these cookies.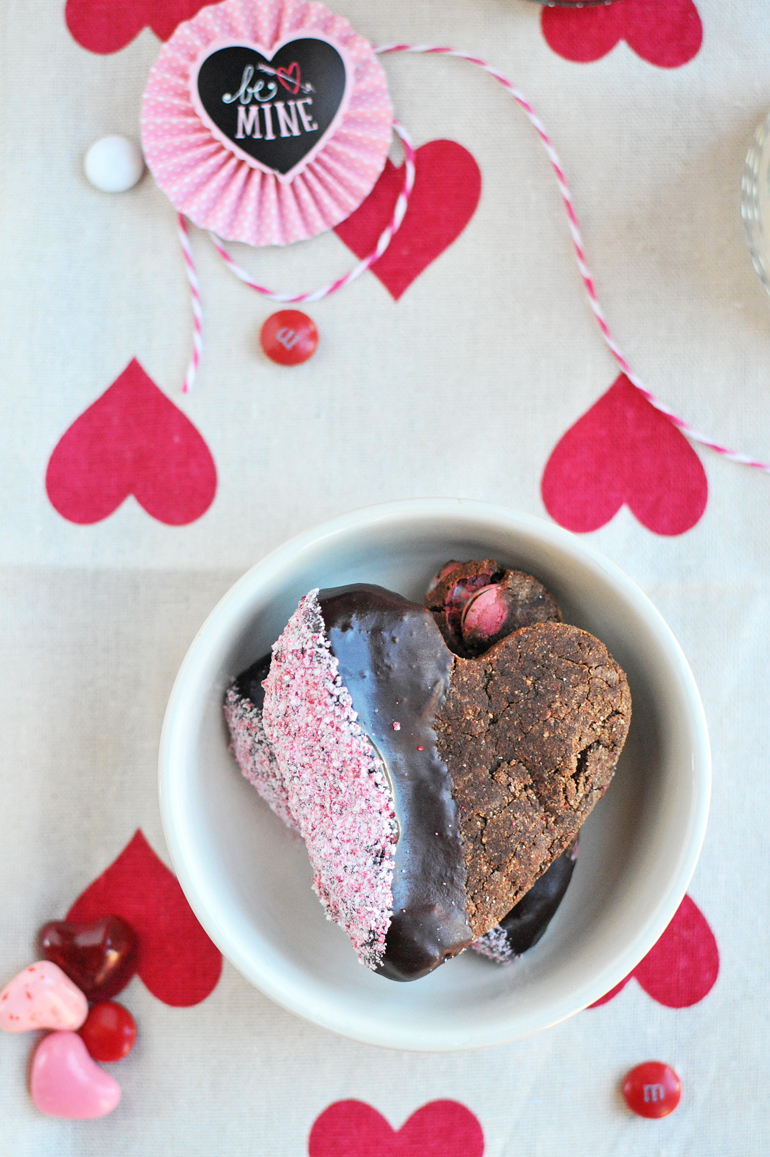 Dear Hubby and I will be celebrating our twelfth wedding anniversary this year. You know what that means?!?! I am officially old. LOL. But all joking aside, when I said "I do" I meant it. With my whole heart. Through thick and thin, sickness and in health, in times of plentiful and in times of need, when all in the world is right and when it's all crumbling down... I will be there. By his side.
Love is...
A choice.
A sacrifice.
A beautiful thing.
And love is cookies + chocolate.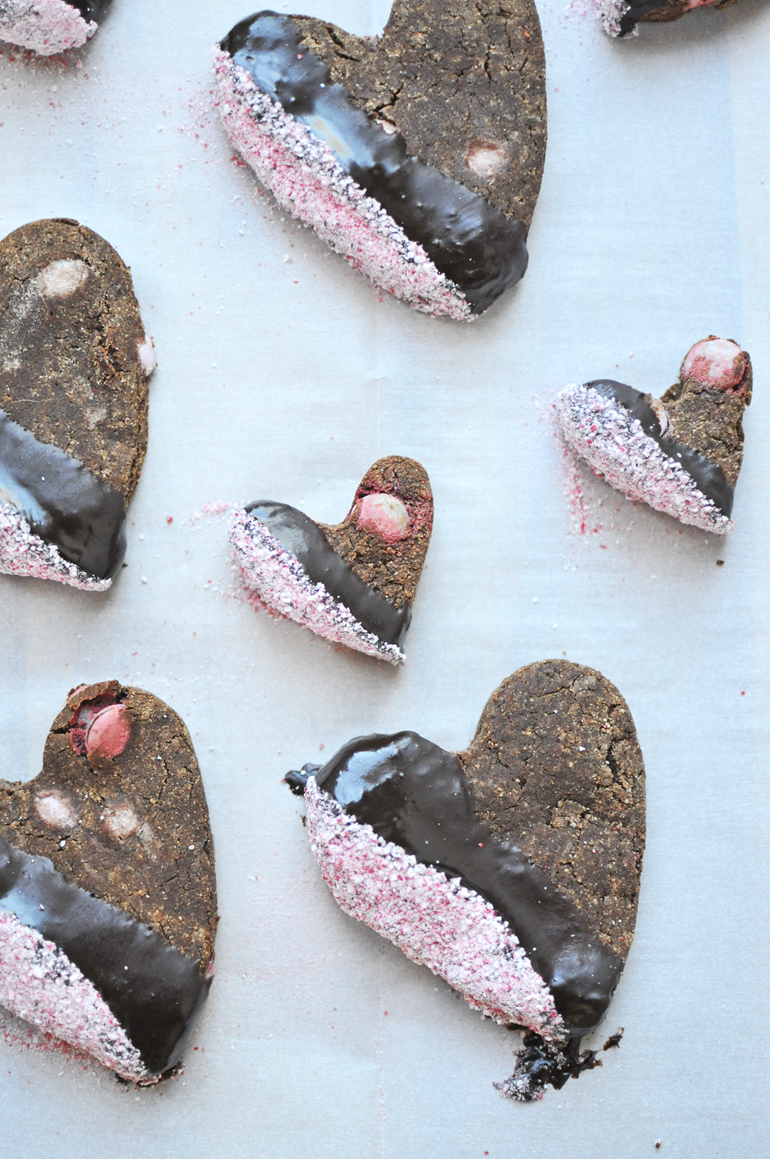 I got all the adorable materials for this project --- glittery heart mason jars, pink baker's twine, love stickers, heart lights, heart cookie cutter, etc... at my favorite store: Target.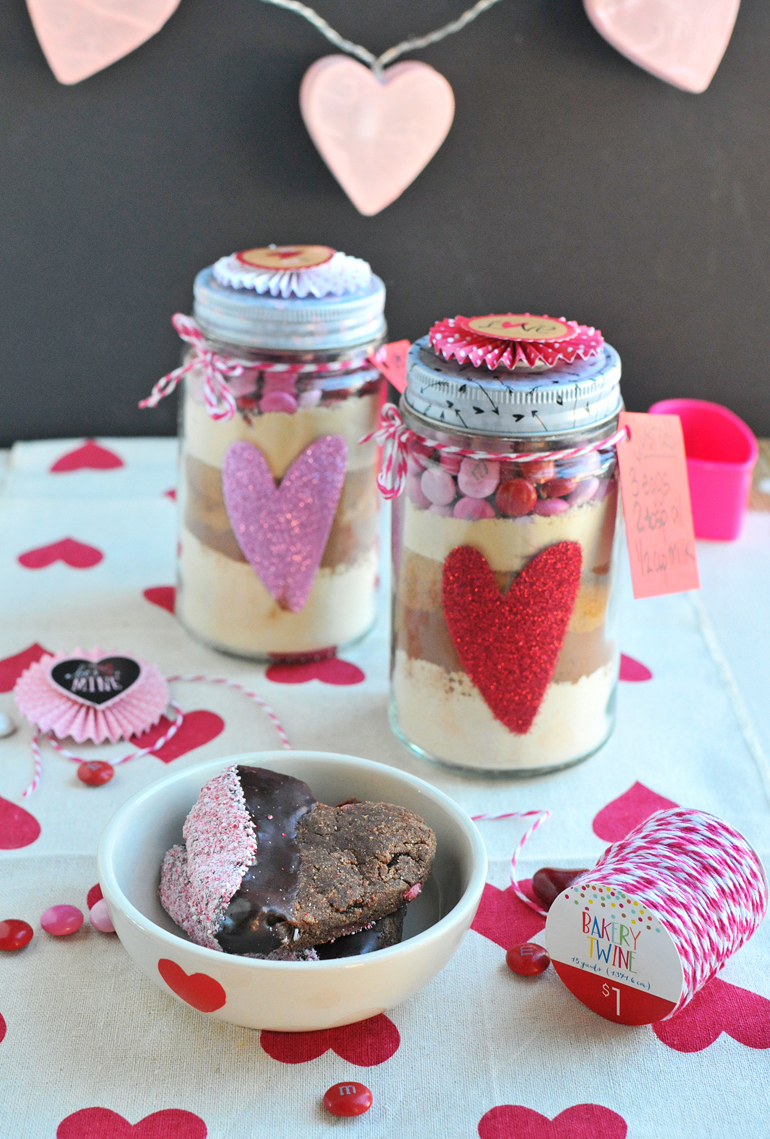 Disclaimer: this is a sponsored post written by me on behalf of Bob's Red Mill. The opinions, text, recipe, and beautiful photos are all mine. Thank you for supporting brands that support Nosh and Nourish!! I choose them based on what I already cook/create with and feel 100% confident in recommending to you.