When I first started blogging, I immediately started reading a handful of weightloss and healthy-living related blogs to find out more about a) how to do it, b) how often makes sense, c) how to have a unique voice, and d) to plug in to this "community" for support and encouragement.  What I found in my search is the most wonderful group of ladies on the planet. Who just get me. Who identify with wanting to photograph our food before digging in, even at a restaurant. Who are creative. Who love life and enjoying it to the fullest. Who encourage me to be active and be my best self. One of those women was Lorrie, from The Token Fat Girl.  She immediately embraced me into her world, sent encouraging emails and comments, and even included me in two of her magazine projects!
Gone Too Early:
I found out a few days ago that Lorrie passed away of cardiac arrest, a day after her 30th birthday.  To say I was speechless upon hearing the news would be an understatement. Speechless. Sick to my stomach. Sad. Please keep her family (especially husband) in your prayers as they try to embrace life going forward.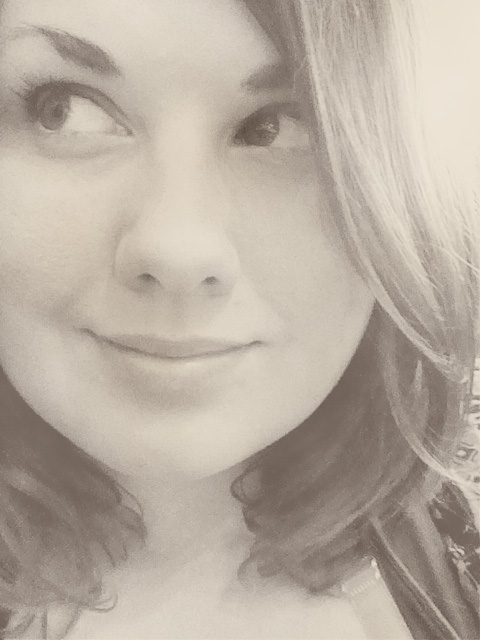 An American Heart Association Memorial has been set up in her name.
The Lovely Lorrie Fenn

Here are a few of my favorite things about Lorrie:

1) She was sooooooo honest. Her words poured straight from her heart, unfiltered and unmoved by other's opinions.

2) She was sooooooo creative. She really did exude creativity - from blogging, to jewelry and fashion design, to magazine editing, to cooking, to creating beautiful spaces.
3) She was sooooooo in love with her husband.  She was so commited and in love. They were truly best friends.

4) She was sooooooo intentional about living in the present. She once said: "I'm giving myself permission to live the happiest and fullest life that I possibly can. TODAY...not tomorrow, next month or next year."
5) She was sooooooo balanced about pursuing a full life.  She wasn't focused on money or fame, but rather on enjoying each day's activities and experiences.

6) She was sooooooo encouraging of others.  She gave her time and energy to interact with others (even me) to help us be our best selves.

7) She was sooooooo lovely.  Beautiful inside and out, and literally glowing.