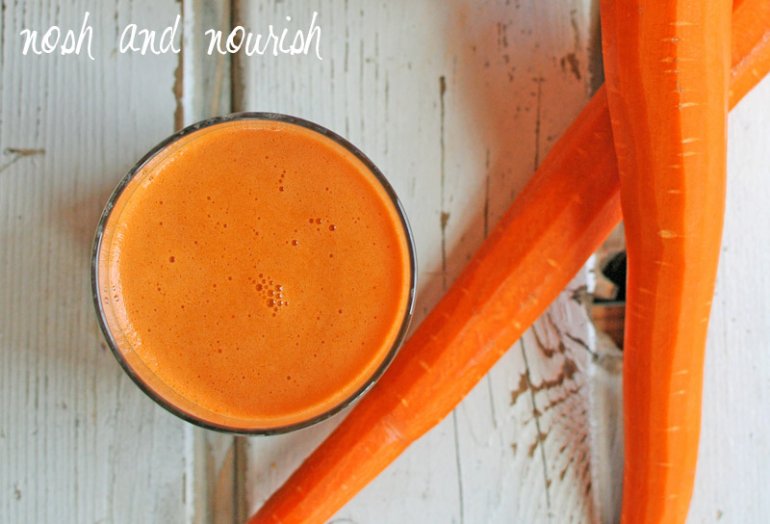 As you probably know, I am working like a madwoman on a real hardback cookbook. With a deadline at the end of March, it means that every couple of days I am creating 7+ new recipes, hence all the "voting" pics on my Facebook page. What you might NOT know is that I completely overdid it over the holidays, gaining a few pounds. That, plus all the new food in the house from all these new recipes... not a good combo! Sooooooo, I am trying to give away as much cookbook food as possible, bringing it to work for all my co-workers to "taste test." They of course, love me (aka. my food) and everything is getting rave reviews! It's a good confidence boost that what I'm doing really is something truly unique and special. 
Introducing Triple C Juice:
I am also trying to juice more throughout the week.  3 bites of each new cookbook recipe to get an accurate taste/description for the book, then more juice, salads like this one, and soups like this one. That's my plan.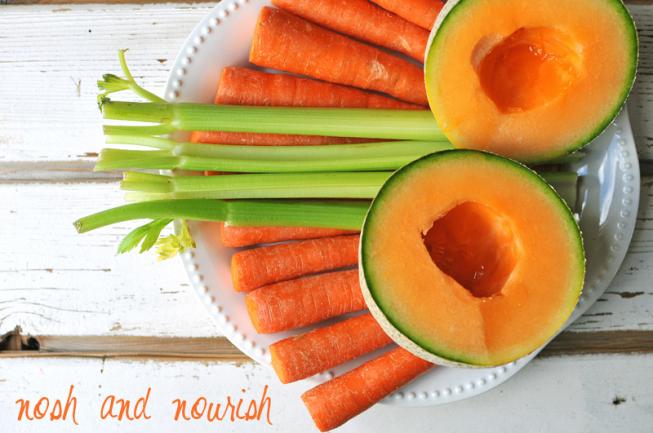 I have always hated celery. I don't like it cooked in stuffing, chopped up raw in salads, covered in peanut butter, and surely not in my juices! However, I received a bundle of it in my weekly CSA and decided to try it. It took some getting used to, but in the end I really enjoyed this juice... celery and all!!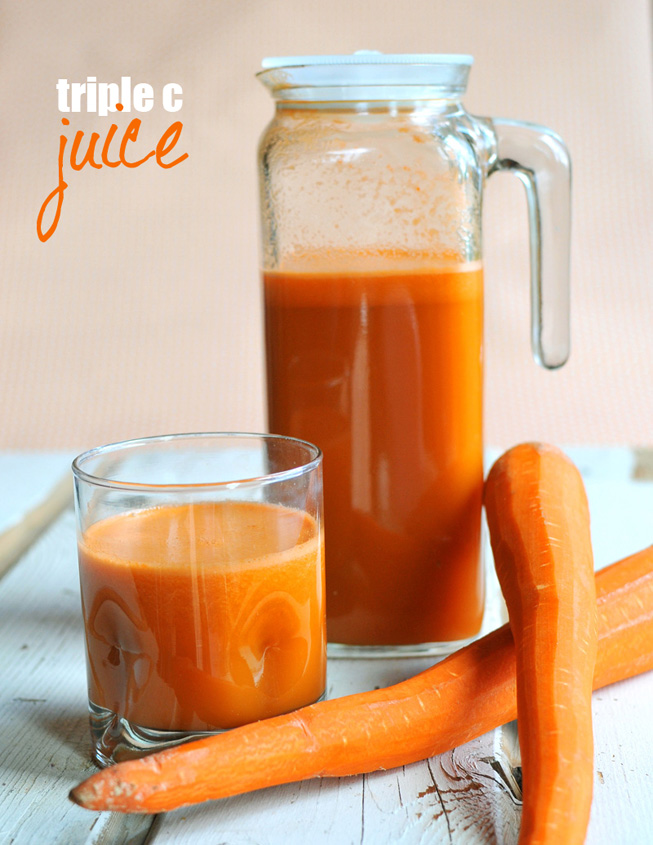 So if you've never tried celery in juice, start with this one!
Triple C Juice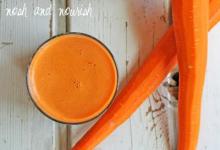 Ingredients
12 Carrots (tops removed)
1 Cantaloupe (Rind removed)
Instructions
Cut off the rind of the cantaloupe.
Cut all items into pieces thatwill fit through your juicer chute.
Juice all ingredients.
Stir.
Remove any foam off the top.
Sip and enjoy!
Yields 40 Ounces