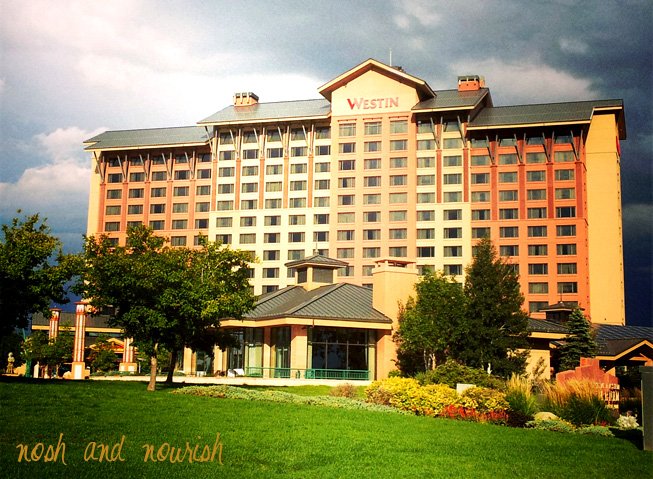 If you follow me on Facebook or Instagram (or both!) you know that Babycakes and I spent last weekend having the time of our lives at a local Colorado hotel...just us girls.  Well, I'm super excited to share with you all of the fabulous details, as well as reveal the location, and the best part of all --- they have agreed to give away a 2 night stay to one of YOU!!!!!!!!!!!!!  We stayed at the Westin Westminster, halfway between Denver and Boulder. And if you wonder why the skies look so ominous, it's because we stayed there during all the Colorado flooding! I even had to call the hotel to make sure we could physically GET there.
As you can tell from Babycakes' face: she could get used to this kind of pampering :)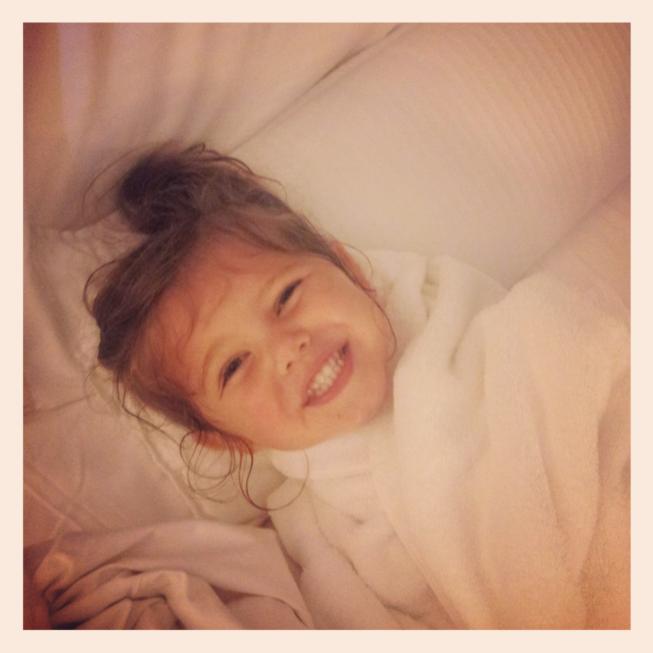 Highlights for us were:
The Beautiful Room
Especially the big gorgeous white linened bed with a plush butterfly to greet us!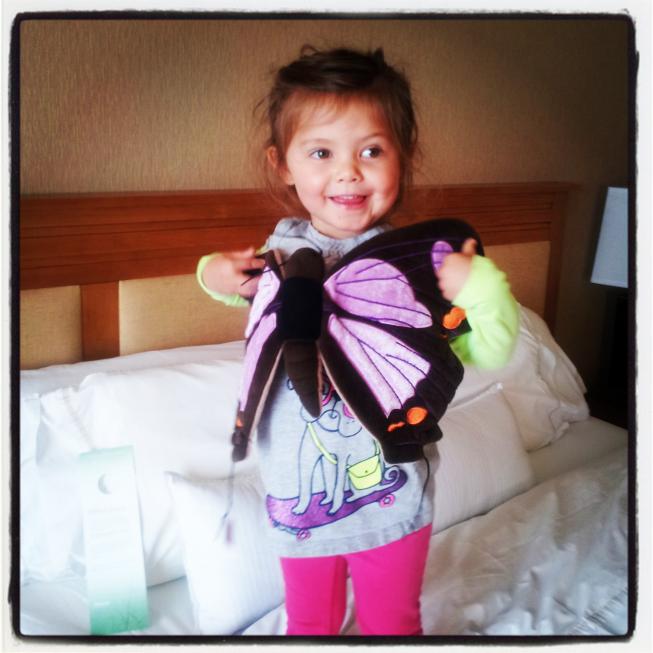 The Pool
We promptly went to the pool the first afternoon we arrived, and went at least 5 more times over the 3 day visit. It was the perfect size and temperature...and Target had all the pool accessories on super clearance since it was the end of summer! #score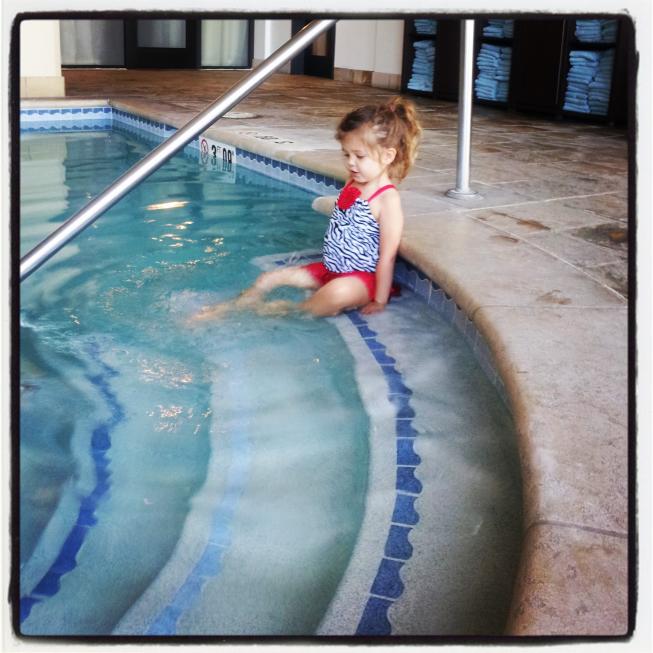 The In-Hotel Restaurant: Kachina
We were so impressed with the kids' room set-up with pancake toppings and dress-up clothes. #genius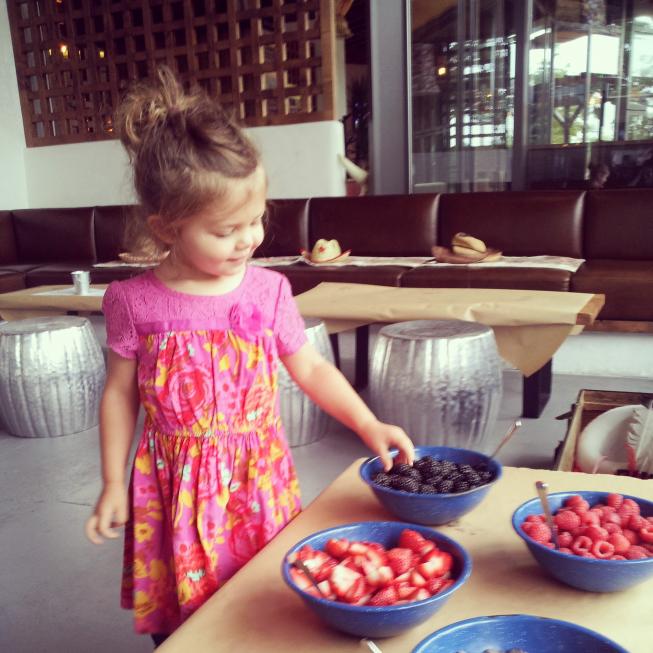 Have you ever seen a plate of kids' pancakes sooooooooo big?! Piled high with blueberries, toasted coconut, almond slivers, raspberries, and some pure maple syrup. #sheateitall #hungrygirl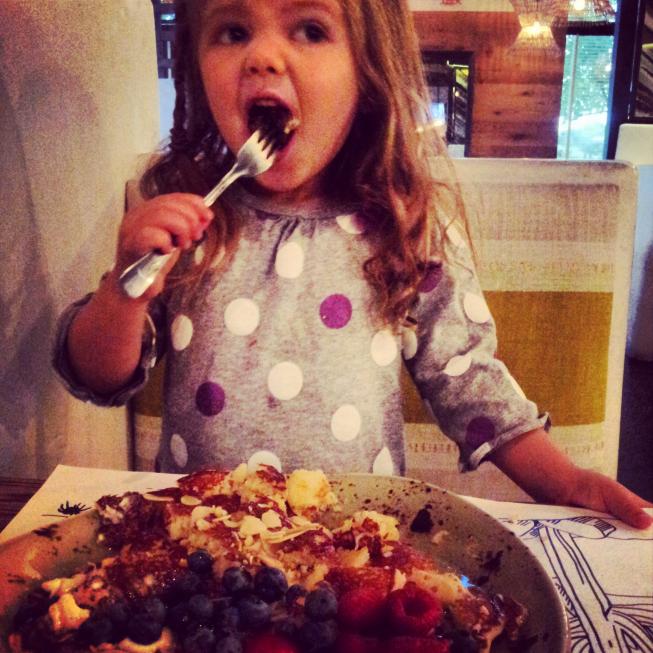 The Food
I had a different type of taco each morning (soooooooo good!!) and Starbucks coffee.  My favorite was this gulf shrimp taco, with green chile aioli and peach habanero salsa. #yum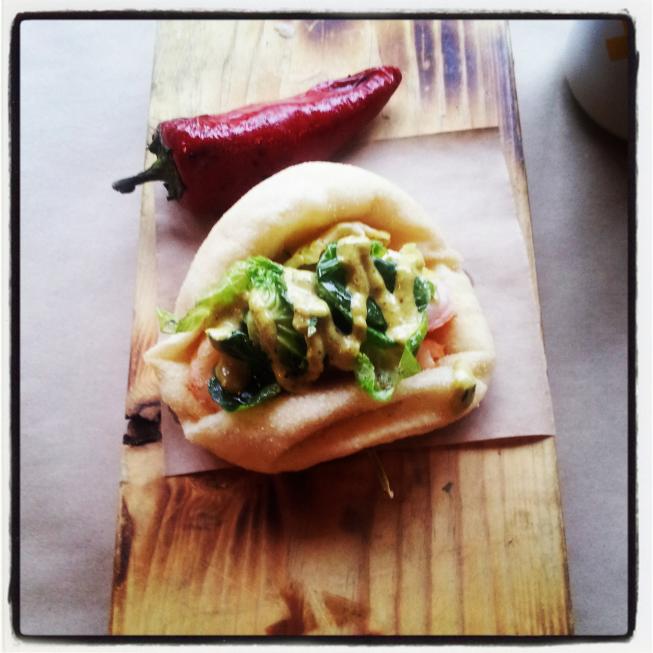 The Location
It is literally across the street from the Butterfly Pavilion, just minutes from fabulous shopping like Target, Home Goods, etc..., a great playground - Sensory Park, and less than 20 minutes into downtown Denver OR Boulder. #activitiesgalore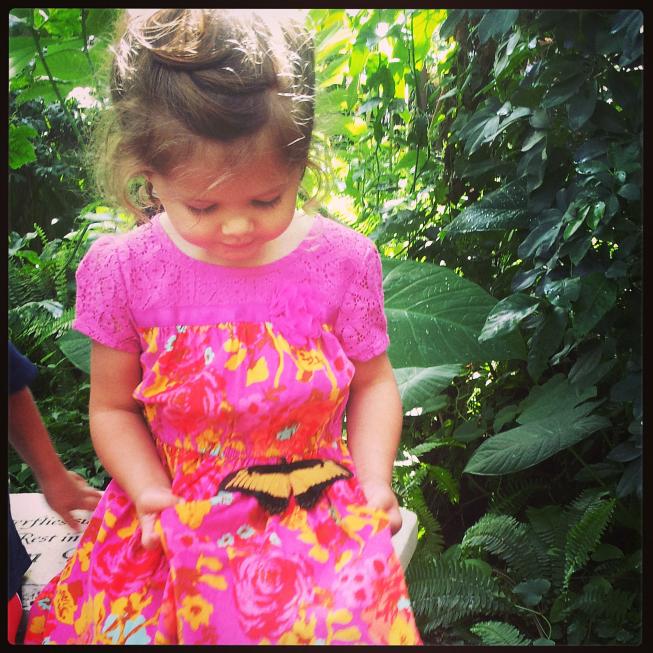 Overall, we had such a great time that we want to make it an annual event!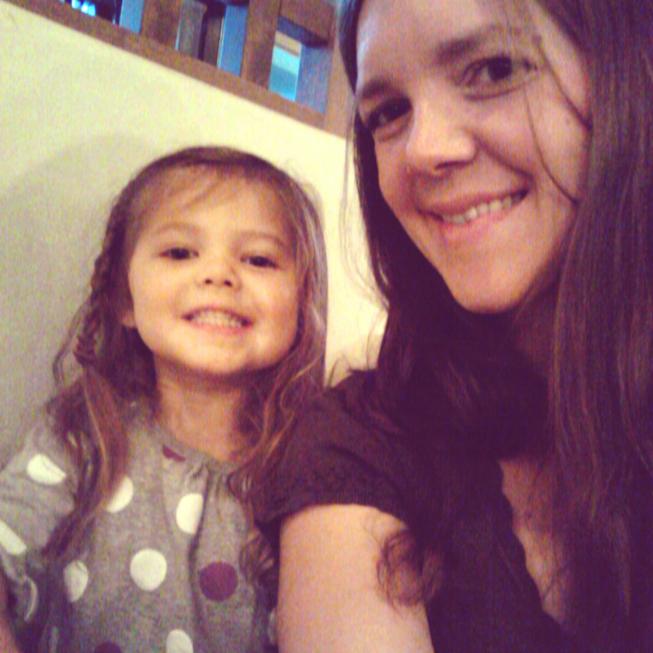 And now it's your chance to experience all this fabulousness!!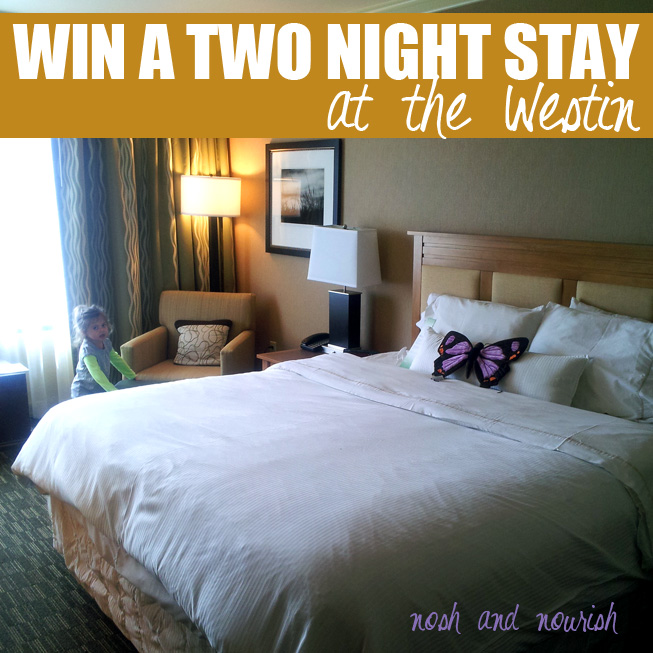 a Rafflecopter giveaway
A few details to note:
*Reservations must be booked before June 30th, 2014
*The chosen winner must be one of the actual people staying at the hotel. Ie. This can't be given as a gift to someone else.