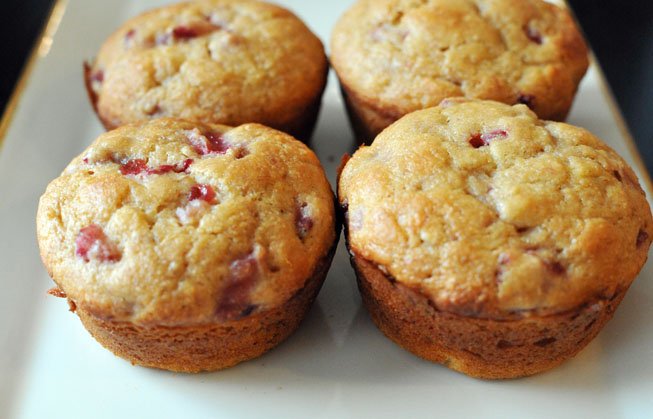 People have been pinning my Greek Yogurt Strawberry Banana Bread and the Blueberry version like crazy.  Then, Chobani posted the Cinnamon Apple version on their Facebook page and things got even wilder!!  Welcome to all my new readers recently added from Chobani :) I'm so glad you're here!!  A few readers asked me how these breads would do as muffins, so I had to try it myself...the perfect Mothers' Day breakfast.  I made a few changes to the recipe and cooking instructions, which I'll share below.  But, the main thing that came out of this little experiment was:  "Forget the Bread, Make the Muffins!!"  We loved them, even more than the bread!!  I liked all the surface area and golden brown goodness.
Introducing Cho Strawberry Banana Muffins:
Mix the dry ingredients and wet ingredients in two separate bowls.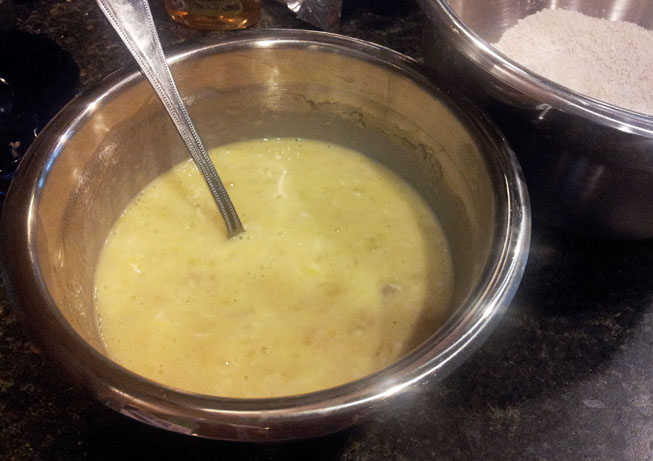 Mix together and add 1 cup of fresh diced strawberries.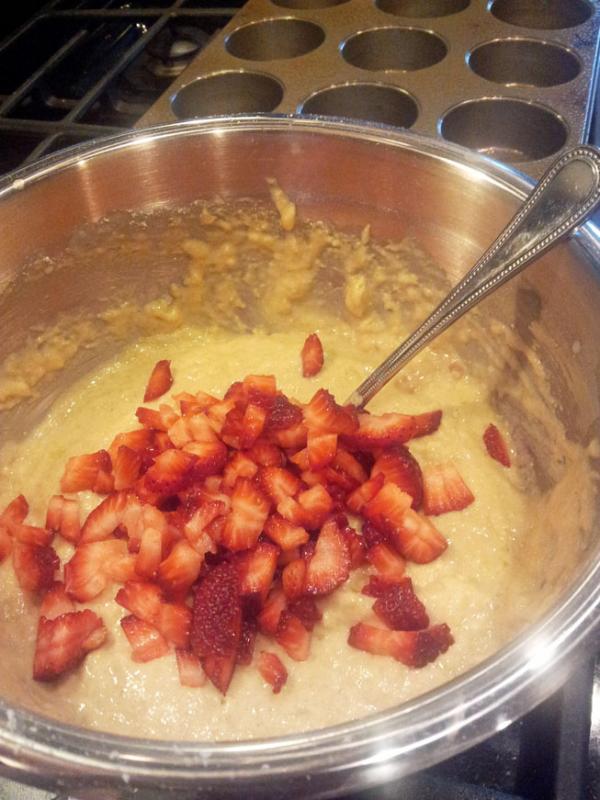 Fill in the muffin tin, each cup 2/3rds full: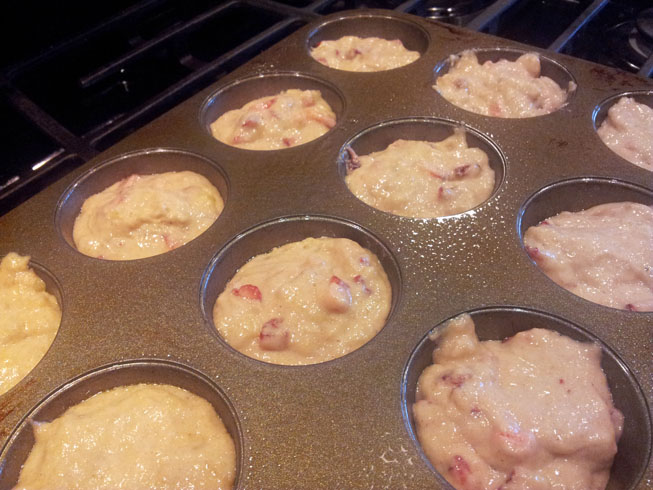 Bake at 350 for 35 minutes, or until golden brown: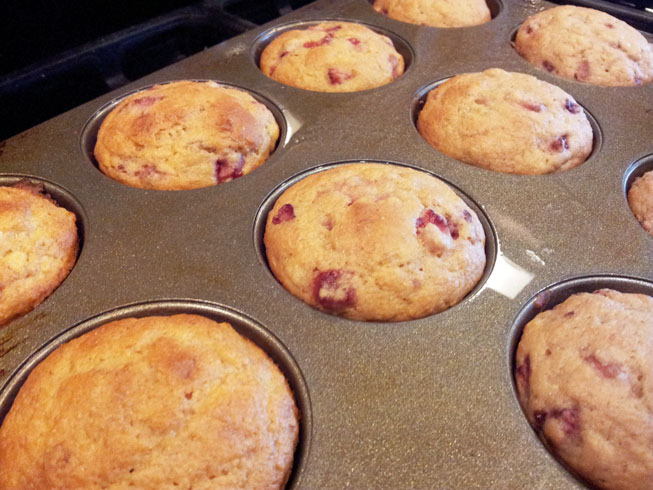 And voila, super moist sweet strawberry banana muffins.  Delicious topped with nut butter (or PB2 in my case). YUMMOLA!!!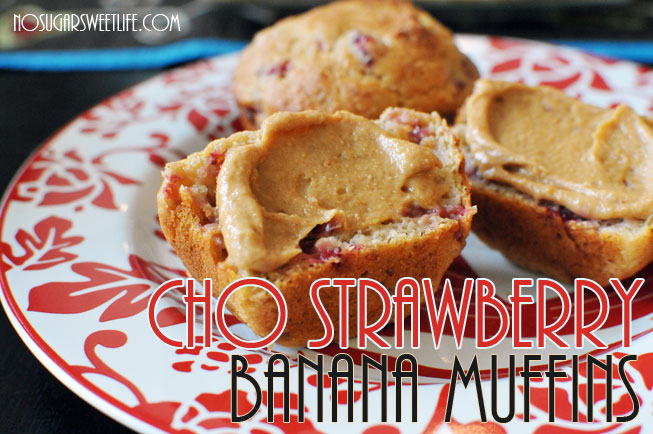 Ingredients:
1.5 cups of wheat pastry flour + 3 Tbsp
1.5 tsp baking powder
1/4 tsp kosher salt
1/2 cup honey (or substitute 1/2 cup loosely packed brown sugar)
1 1/2 large ripe bananas
2 eggs
6oz. Chobani Strawberry Banana Greek Yogurt
1 cup diced fresh strawberries
Directions:
Preheat oven to 350 degrees.  Start by combining flour, baking podwer, and salt in a mixing bowl.
In a separate bowl, mash bananas with a fork until they are gooey and liquid-like.
Add honey, greek yogurt, and eggs.  Blend until there are no lumps.
Pour the wet ingredients into the dry ingredients, and mix until just combined.
Pour the batter into cups in a greased muffin tin.
Put into the oven and bake for 35 minutes, (or more) until the muffins are golden brown and a knife comes out clean.
Serve warm with butter or nut butter.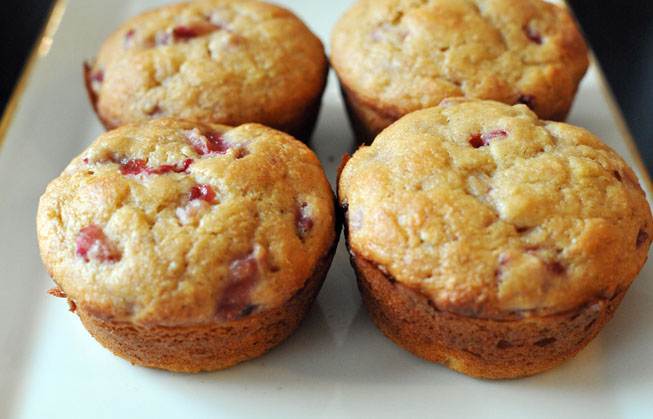 I hope you had a wonderful Mothers' Day weekend!!
Any highlights?