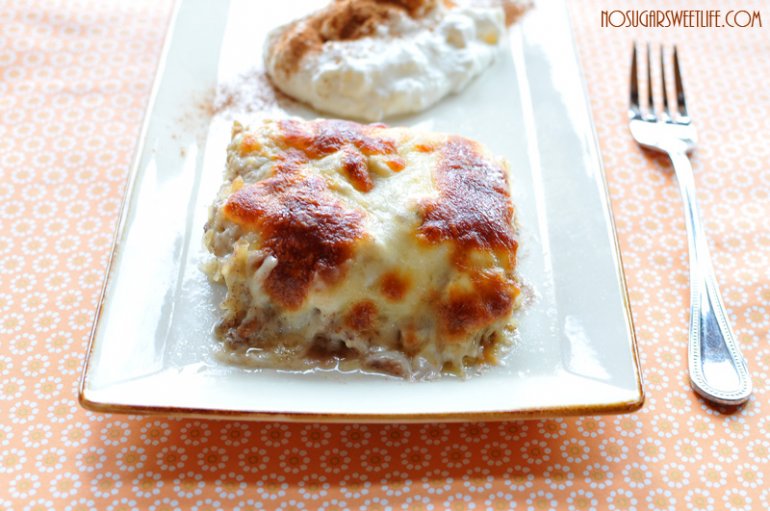 Dear Hubby started wooing me our freshman year of college in Pittsburgh, where we both started school at Carnegie Mellon University.  We met when we were 18 in a class appropriately named: "Interpretation and Argument."  Both good things to learn with a future spouse :)  We both transferred away from that cold, bleak place within a year: Dear Hubby to Texas, me Boulder.  The Univ. of Colorado was such a beautiful and fun place to go to school, with Chatauqua park and the Flatirons just steps away, lively characters on Pearl Street, and a plethora of wonderful restaurants. 
Sushi, Moroccan Food, & More:
Dear Hubby and I kept in touch every six months or so for the next 4 years, until one night our senior year when we had a long chat (literally!) - over instant message.  We were now grown-up, changed, and yet more perfect for each other.  He moved to Boulder a few months later.  During our "dating" months, he tried lots of unique restaurants with me - including sushi dens, himalayan places, teahouses, and even a Moroccan restaurant where you sit on the floor, eat with your hands, and have belly-dancers coming up to your table!  Now that I know him, I realize what a sacrifice he was making all in the name of love :)
Here's a picture of us on our first real date 4 years after we'd first met: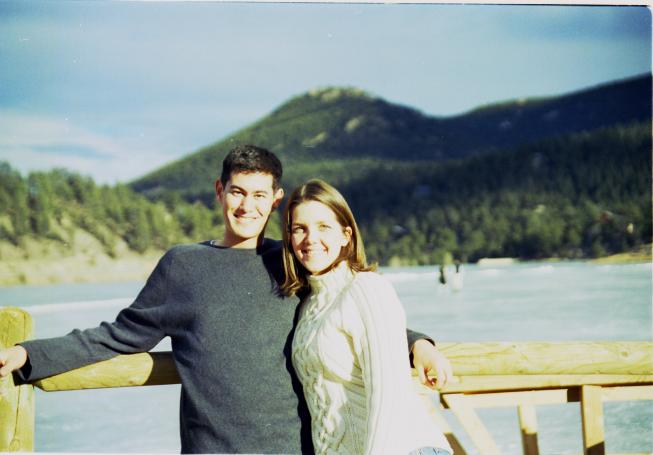 I still sometimes look over at him and can't believe we're married and have built this life together...after having met so young, moving to opposite parts of the country, and then reuniting years later. I guess it was just "meant to be." :)
Back to Moroccan food:
This meal turned out exactly as I'd hoped. It brought me back to that little restaurant, sitting on the floor next to my love. The perfect blend of sweet and spicy.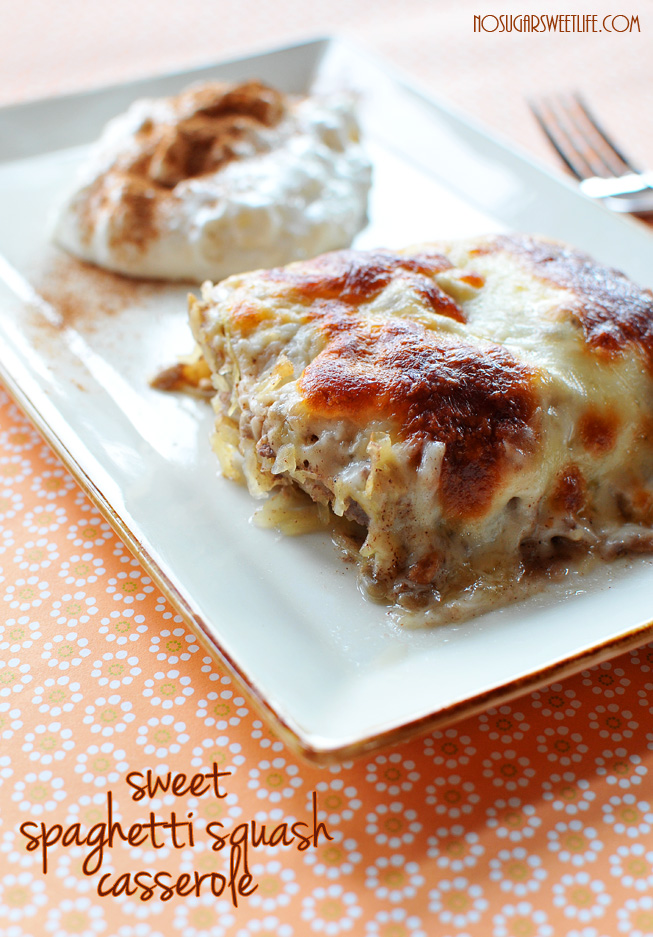 Spaghetti squash, red wine, lean ground beef, apples, cinnamon, and pear Greek yogurt are just a few of the staples that make this dish so unique.  Babycakes said at the dinner table, "This is very VERY good, Mommy!!" And I agree with her.  Dear Hubby not so much.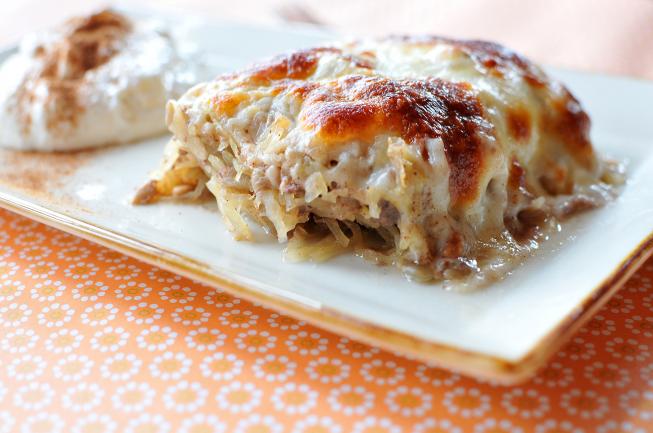 He smiled, took a few bites, and then unlike those "dating" years when he would have swallowed every bite, he said, "I think I'll have cereal." 
So, if you're adventurous, or like Moroccan food, or just want a new way to try spaghetti squash, please give this recipe a try. 
Sweet Spaghetti Squash Casserole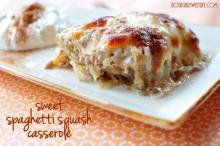 Description
Sweet Spaghetti Squash Casserole // @noshandnourish
Ingredients
1⁄2 pound Lean Ground Beef
1⁄2 cup Red Wine (I used a Malbec)
1⁄2 cup 100% Fruit Juice (I used Orange/Peach/Mango)
1⁄2 cup Pear Chobani Greek Yogurt
1⁄2 cup Sunflower Seeds (or sub chopped walnuts)
6 slices Provolone Cheese
Instructions
Preheat oven to 375
Cook Spaghetti Squash in Microwave (~8 minutes) to soften.
Brown the ground beef in a skillet. Add in the wine, juice, honey, and cinnamon to simmer for about 5 minutes.
Fork spaghetti squash out into a large casserole dish.
Mix in the beef/sauce mixture.
Add in the sunflower seeds.
Top with a thin layer of provolone cheese.
Bake for 30 minutes.  I did drop the temp to 350 partway through baking as the cheese browned rather quickly.  (So I did 18 minutes at 375, and 12 min at 350).
Serve with a side of pear Chobani (optional)
Yields 6 Servings