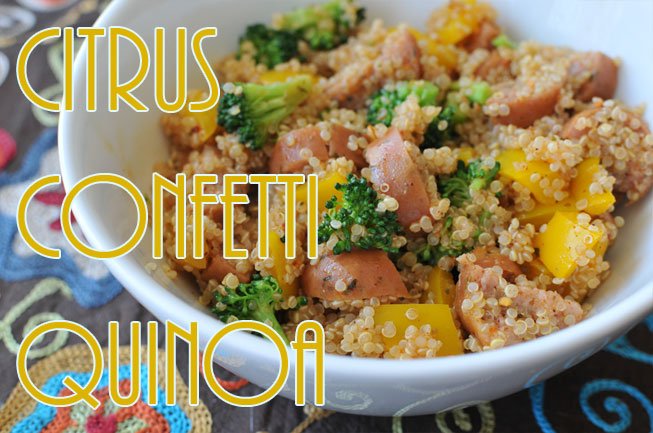 I've discovered I like creating new healthy meals from items on hand rather than following a recipe.  I may draw inspiration from certain recipes or gather ideas for healthy ingredients to have on hand, but I have so much more fun creating (like an artist), mixing, pouring, measuring, and jotting down my notes on index cards.  I bought this aforementioned pack of index cards in college... more than 12 years ago!  Why I still have this one packet of multicolored index cards in my kitchen "junk drawer," I have no idea.  They have moved with me from apartment, to house, to apartment, to house, shuffling around next to many other more useful items.  Until now.  They finally have a purpose! Much like honeydew melon has finally found its purpose.  
So without further ado, I introduce to you:
Citrus Confetti Quinoa (single serving)
Ingredients:
1/2 Tbsp McCormick Baja Citrus Marinade (dry packet)
1 Tbsp Orange Juice
1/2 Tbsp Olive Oil
1/2 Tbsp Water
3/4 cup cooked quinoa
1/2 a yellow bell pepper, diced (or whatever color you'd like)
1/2 cup of broccoli, diced
1 chicken sausage (I used Hillshire Farms Apple & Gouda variety)
Mix the first 4 ingredients (into a wet marinade):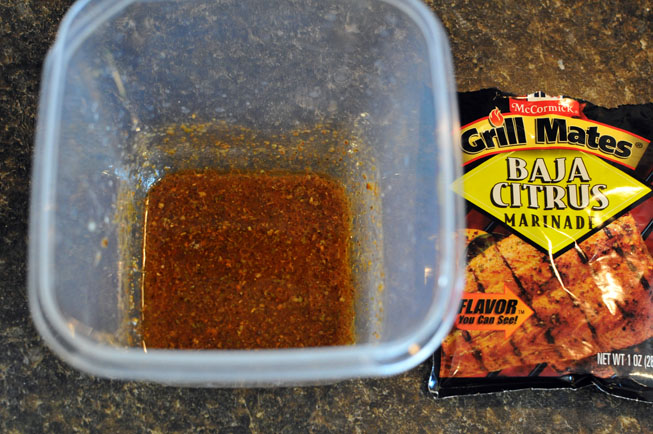 Boil the quinoa (I did this the night before, so just grabbed my cooked quinoa out of the fridge).   Mix the quinoa into the marinade so the granules are covered with the sauce.  (The mixture will still be pretty "dry")
Steam the peppers & broccoli.  I microwaved mine for about 1.5 minutes with a bit of water in the bottom of the ceramic bowl.
Cook the chicken sausage.  I microwaved mine for 45 seconds, per the instructions.  Here is the packaging in case you want to try the same kind.  It is delicious!!  It's a "bit" higher in calories than a few I've seen, but it does include gouda cheese, so it's not necessary to add cheese into whatever meal you're preparing with it.  And it is sooooooo savory.  Mmmmmm.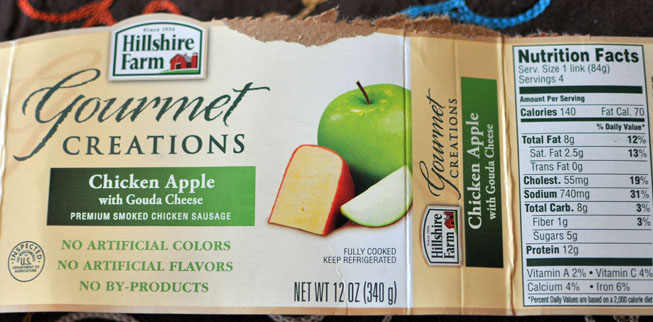 Slice the chicken sausage: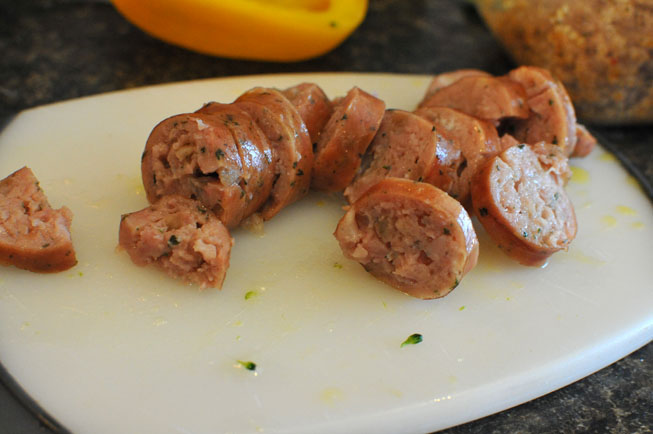 Put everything into a mixing bowl to stir it together: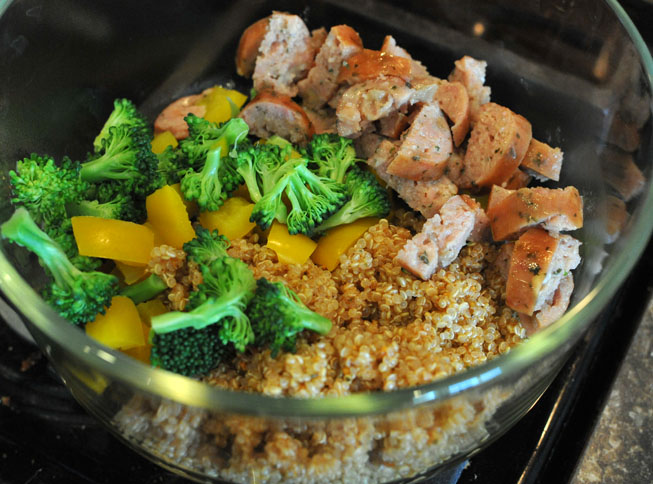 And, voila... citrus confetti quinoa: a healthy, hearty, veggie & protein-packed meal that is sure to satisfy!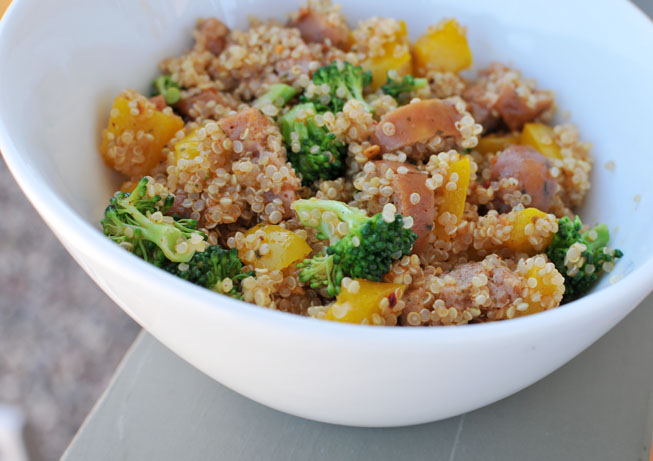 Here's the index card I was talking about at the beginning of the post :)  Each time I'd add something, I'd jot it down.   Sorry my handwriting isn't that great, but it really was just self-notes so I wouldn't forget anything to type up on the blog.  You should be proud, Mr. 10-year-old-index-card... you did great!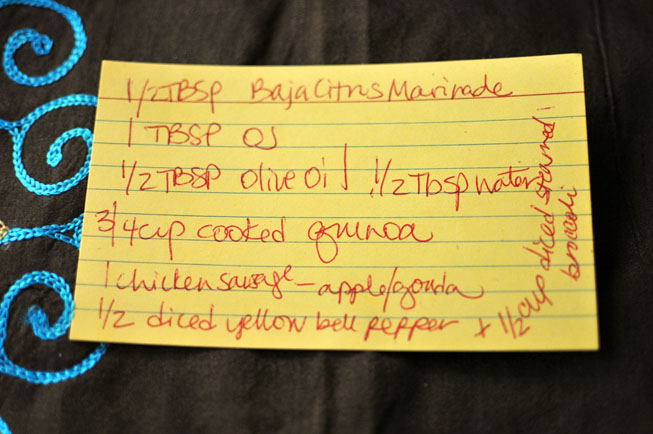 Questions:
What is your cooking style?
Do you have any item(s) that you keep holding on to, moving from one house to the other, thinking you'll use someday but don't?