Why, hello there!  I am excited to finally have a new recipe to share with you...it's been awhile :)  The whole juice only, no eating, no cooking thing really put a damper on my recipe posting frequency!  So in honor of Chobani GIVEAWAY week, I am going to feature a couple of different Greek Yogurt based dishes.   If you haven't tried my Greek Yogurt Blueberry Banana Bread yet, you sooooooooo should!!  Some of my readers have already made it multiple times, it's that good!  Tonight's meal, Creamy Lemon Chicken Pasta, features Chobani's Lemon Greek Yogurt as the cream sauce's base.  Yum!!  With stats like Chobani's, you don't need to "hold the cream sauce"!
Introducing Creamy Lemon Chicken Pasta:
I was in a hurry this particular evening after an extra stressful day, so I took a LOT of short-cuts.  The good news is: you can still eat healthy, even if you're busy.
First gather your ingredients.  As you'll see, I started with leftover Rotisserie chicken rather than raw chicken.  This saved at least 10 minutes of cooking time and was a great use of leftovers!  I just shredded the meat off of the bone and then heated it up/sauteed it with some Montreal Chicken Seasoning.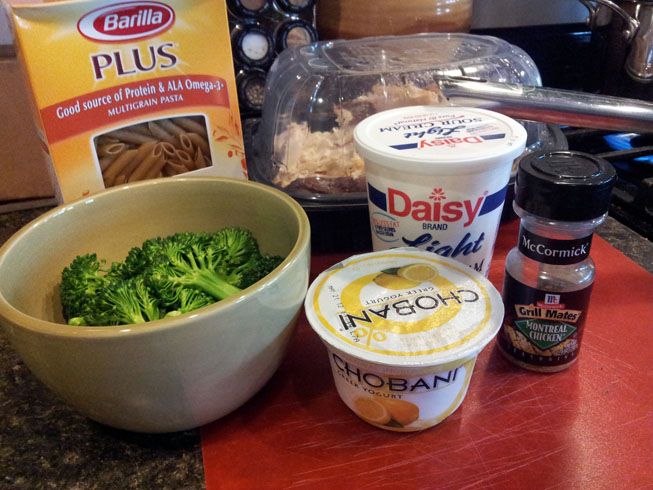 I also steamed the broccoli in the microwave.  It cooks it PERFECTLY!  Add about 1.5 inches of water into a microwaveable bowl.  Then add in your cut broccoli pieces.  Microwave on high for 2 minutes.  Voila, perfectly steamed broccoli!  Then I sauteed everything together over medium heat.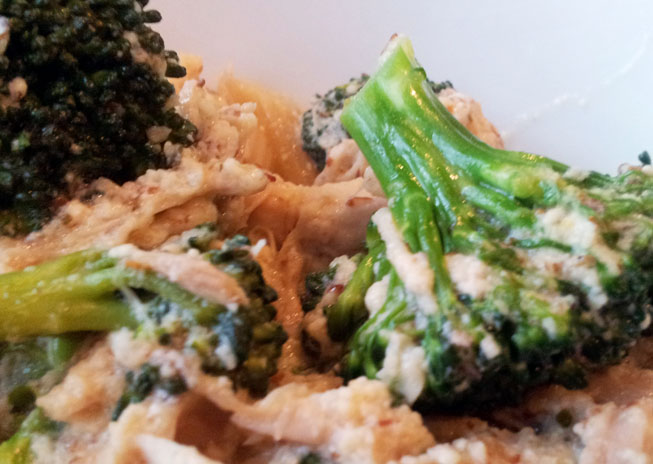 It was a nice light creamy dish with hints of lemon and a unique sweetness.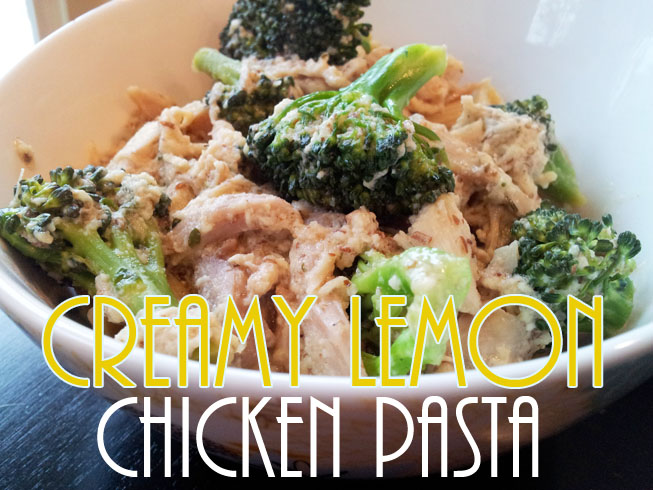 Ingredients:
6oz Chobani Lemon Greek Yogurt
3 Tbsp Sour Cream
1 cup chicken broth
1 Tbsp flaxseed
1 Tbsp nutritional yeast
1/2 tsp Montreal Chicken seasoning (by McCormick)
2 cups of broccoli, steamed
2 - 3 chicken breasts, or Rotisserie chicken (pre-cooked)
Penne
Directions:
Boil water, and cook pasta
Shred chicken (if pre-cooked) or dice into small pieces (if raw)
Cook chicken over medium heat with montreal chicken seasoning
Steam broccoli in the microwave - 2 minutes on high with 1.5 inches of water in a bowl
Add broccoli and remaining ingredients (except the yogurt) into the pan with the cooked chicken
Stir thoroughly and cook for about 6 - 8 minutes until sauce is heated through
Add Chobani Greek Yogurt and stir until smooth
Serve over pasta, and enjoy!
Let me know what you think if you try it :)  And to close, here's a Chobani conversion chart to substitute Greek Yogurt into some of your favorite tried and true recipes!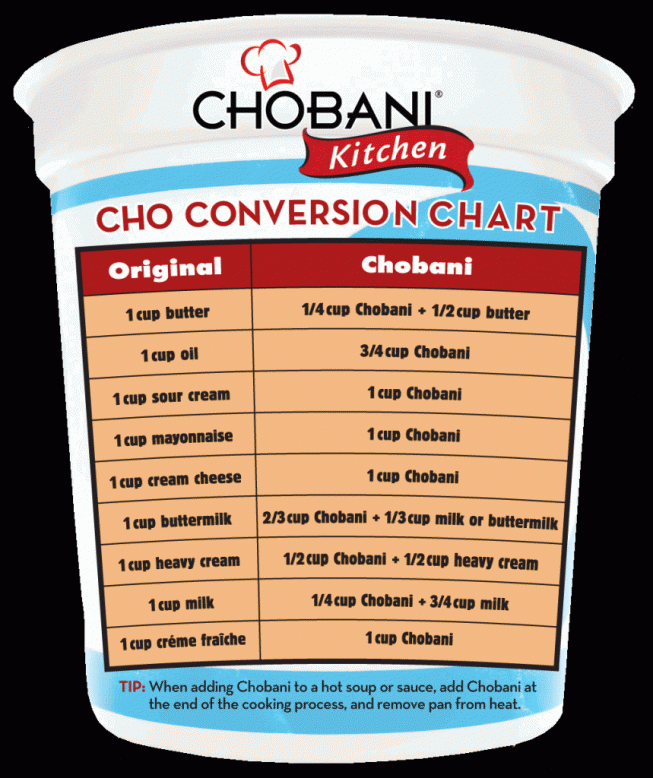 Question:
What are some healthy substitutions you make whilst cooking?