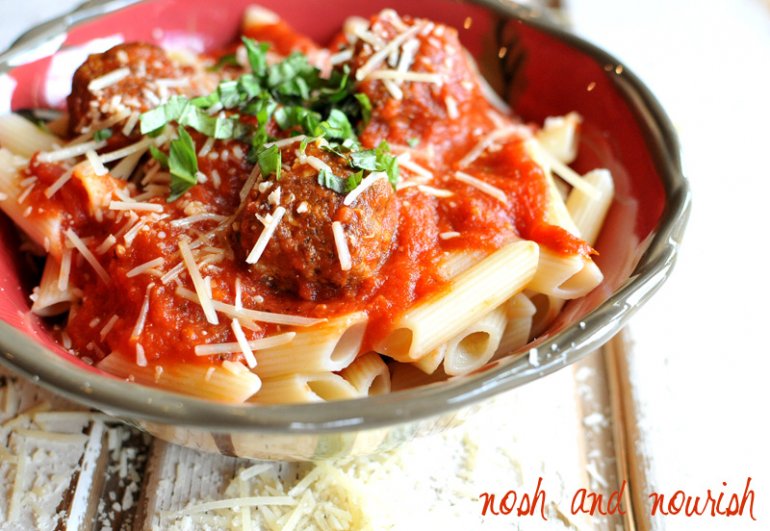 Many of you have expressed your care and concern for my family as you've heard about the serious flooding issues Colorado is experiencing.  And with pics of me and Babycakes at a hotel this weekend, those fears were heightened even more. Our hotel excursion was unrelated to the flooding -- one of Dear Hubby's best friends from college is getting married in December and 6 guys descended upon my house for a bachelor-party-weekend of sorts.  Babycakes and I left voluntarily, lol...and enjoyed a lovely weekend at a hotel down in town. I plan to do a full blog post review of where we stayed, activities, meals, etc... in the next few days. In a few short words: WE LOVED IT!!!!!
As for the flooding, it has been devastating in many areas...especially in and around the city of Boulder.  According to our local 9news: "#COFlood numbers as of Sunday afternoon: 17,494 homes damaged, 1,502 homes destroyed, 11,700 people evacuated, and 1,253 people are unaccounted for."  They have rescued many via helicopter, but some are still stranded.  It is a very real emergency and is ongoing as the rains continue to fall. Please pray for our state and those affected.
As for our house, we are literally on top of giant mountain. It would have to be Noah himself coming back for round 2 for our house to get flooded. But, our community has definitely been affected - schools closed, side streets flooded / closed, businesses and homes near the rivers and creeks flooded and damaged.
Introducing Quinoa Meatballs:
These meatballs are entirely gluten-free, as I used crushed Glutino gluten-free bagel chips and quinoa, instead of traditional breadcrumbs.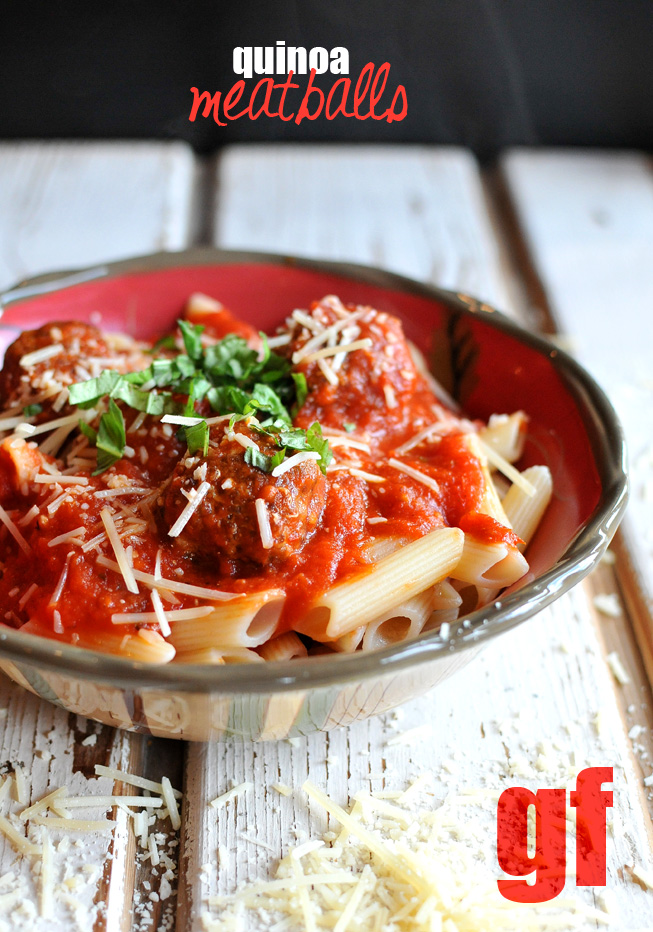 As an easy visual reminder, I will start denoting gluten-free recipes with the large "gf" at the bottom of pictures!  I cooked these in some olive oil on a hot skillet, turning the meatballs every couple of minutes.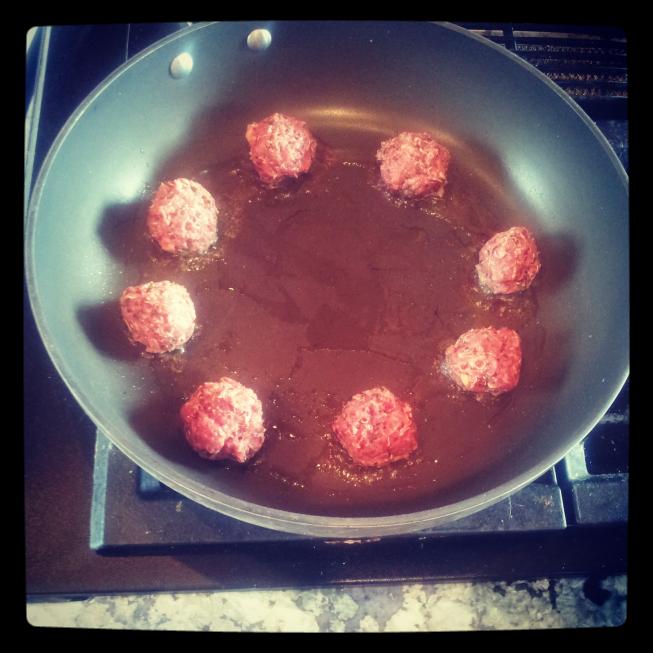 I am sooooooo happy with how they turned out!! No need to ever make a different meatball recipe...in my humble opinion. :)  I served them with organic spaghetti sauce over gluten-free penne. I could not tell a difference with the penne.at.all.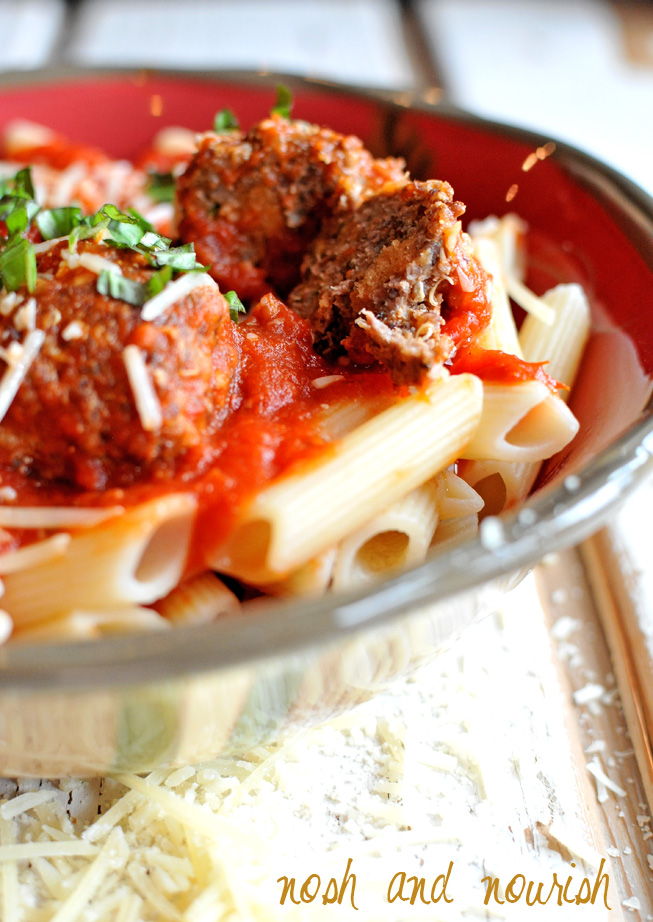 Time to heat up your skillet and get cooking!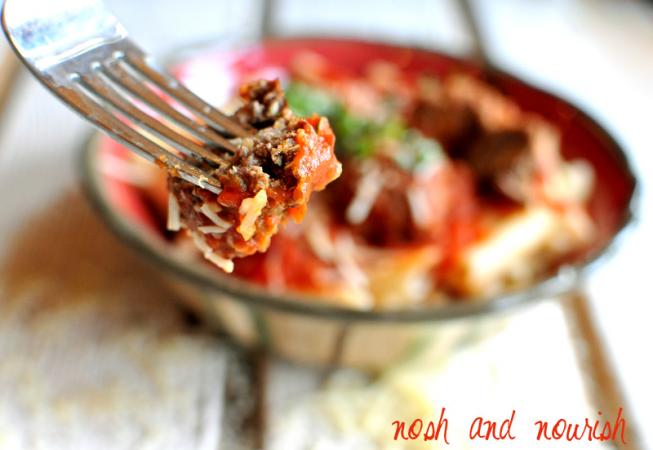 Beautiful Butterfly + Babycakes:
Here's a sneak peek at one of my favorite pics from our girls' weekend!  #moresoon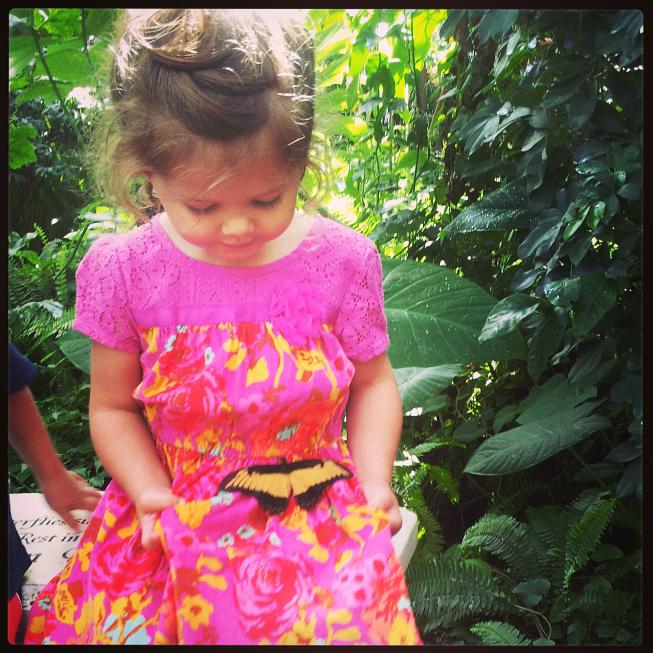 Quinoa Meatballs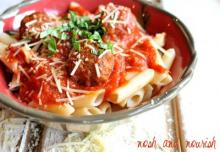 Ingredients
1 pound Grass-fed Lean Ground Beef
1 tablespoon Tube Basil (sold in the produce section)
1⁄2 cup Crushed Glutino Gluten-Free Bagel Chips (or sub regular breadcrumbs)
1⁄2 cup Cooked Quinoa (I used red quinoa)
1 tablespoon Petite Sirah (optional)
2 tablespoons Olive Oil (for the skillet)
Instructions
Combine all ingredients, except for the olive oil.
Remove rings, then hand mix / squish until thoroughly combined.
Form into 24 small meatballs.
Add the olive oil to a large skillet pan over medium-high heat.
Cook 8 meatballs at a time, placing them in a circle along the outer 2" of the pan.
Let each side of the meatball cook for about 2 min, then turn it over, getting all sides evenly browned.  (Total cook time is about 8 minutes for each set of 8).
Once evenly browned, remove from skillet and let cool on a large plate.
You can either freeze them at this point, but them in the fridge for later, or put them directly into a pot of spaghetti sauce.
Serve with gluten-free penne and organic spaghetti sauce like I did, or choose your favorite pasta and sauce combination!
Yields 24 Meatballs