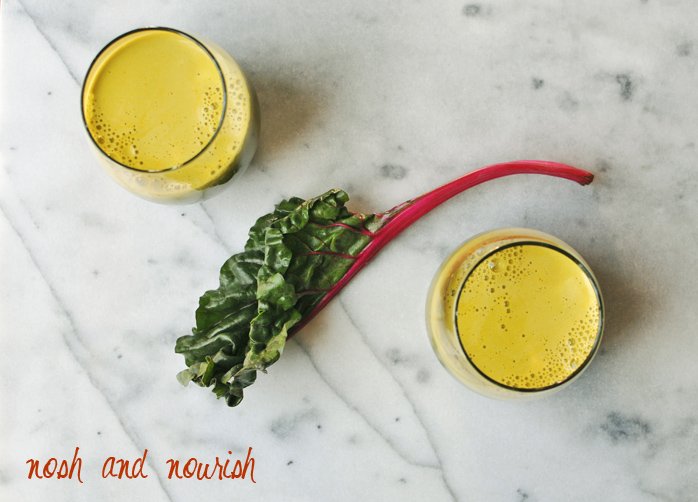 Nothing says love like his and hers green juice.
This was part of our actual Valentines' celebration.... for reals. For some reason Dear Hubby (self-proclaimed veggie-hater) actually likes fresh juice, even veggie-laden green juice. I think it's because drinking the nutrients is quick and easy, and it's over before he knows it. It's by far the easiest way I've found to get him to eat chard, bell peppers, and fennel. Actually, he still doesn't know there was fennel in there (until he reads this post, lol!).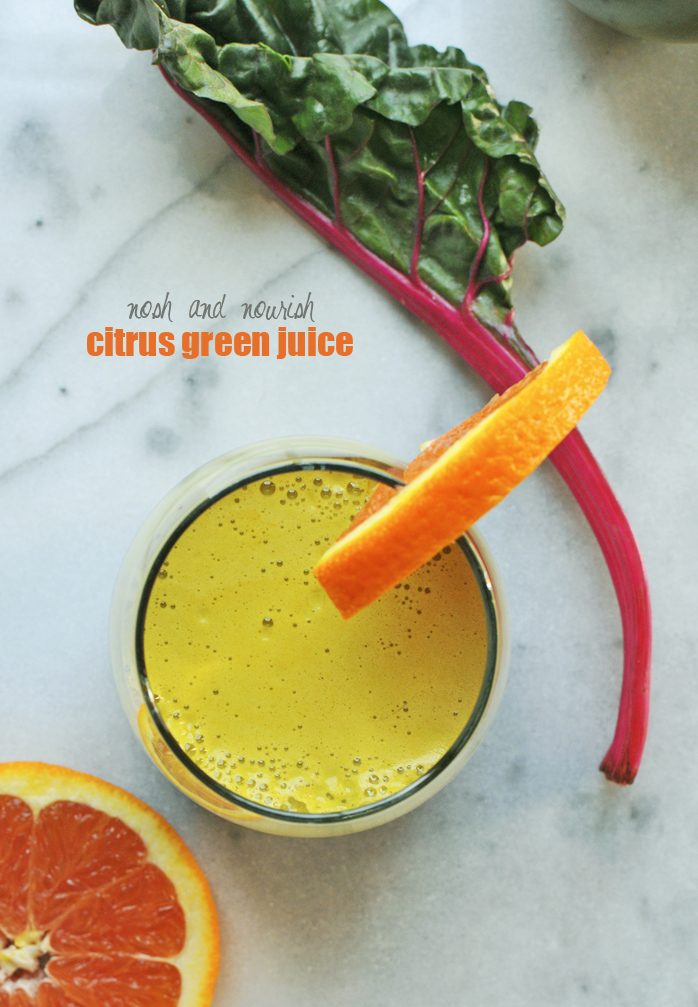 Here's what the 5 ingredients bring to the table:
bell pepper - an immunity boost from the vitamin C and beta-carotene
blood orange - high amounts of vitamin C and folic acid
rainbow chard - a powerful anti-inflammatory that is packed with vitamin K and regulates blood sugar
fennel bulb - aids in digestion and has a surprisingly mild flavor (juiced)
organic fuji apple - sweetens up the juice naturally and has yet MORE vitamin C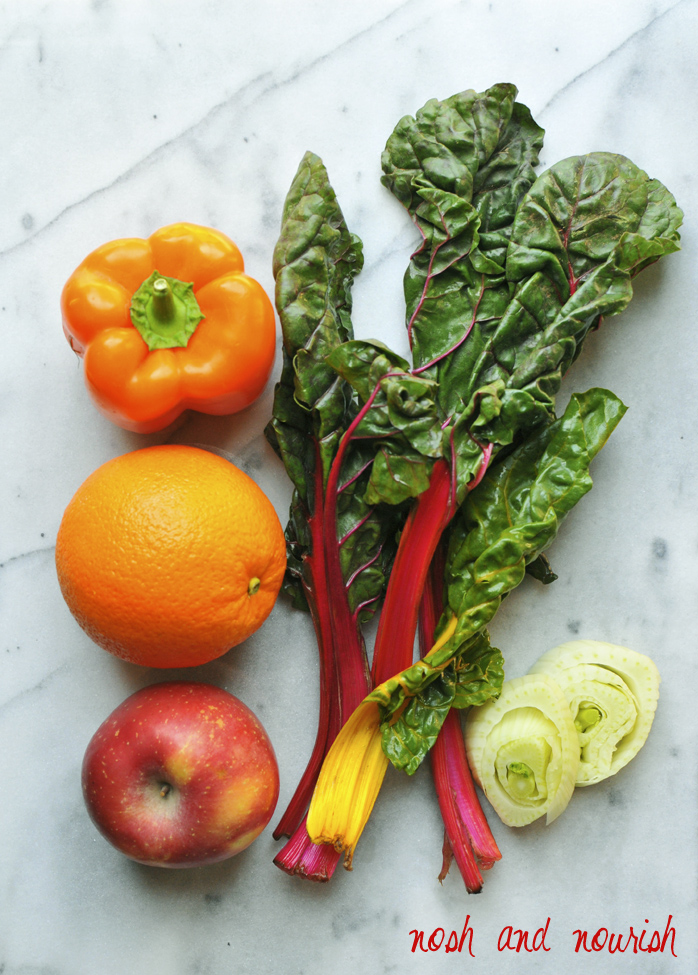 I know I'm biased, but I think I have the cutest little helper... ever. Babycakes loved participating, even though she didn't love the juice. She really only drinks water and almondmilk these days. Most kids love juice, right?! Not mine. Green or not, she doesn't want it. AND she doesn't like pizza either. <---- Say what?!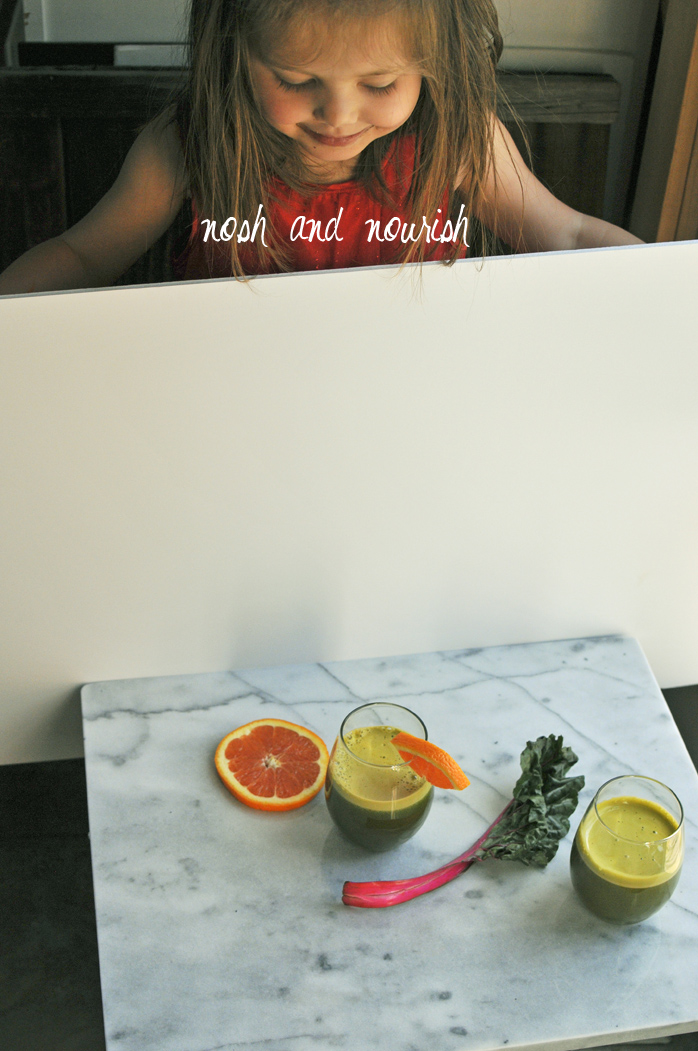 Back to this juice... It is:
delicious
green
refreshingly citrus-y (and did you see how much vitamin C is in it?!??!)
not bitter
delightfully sweet
and I want to make it again, ASAP.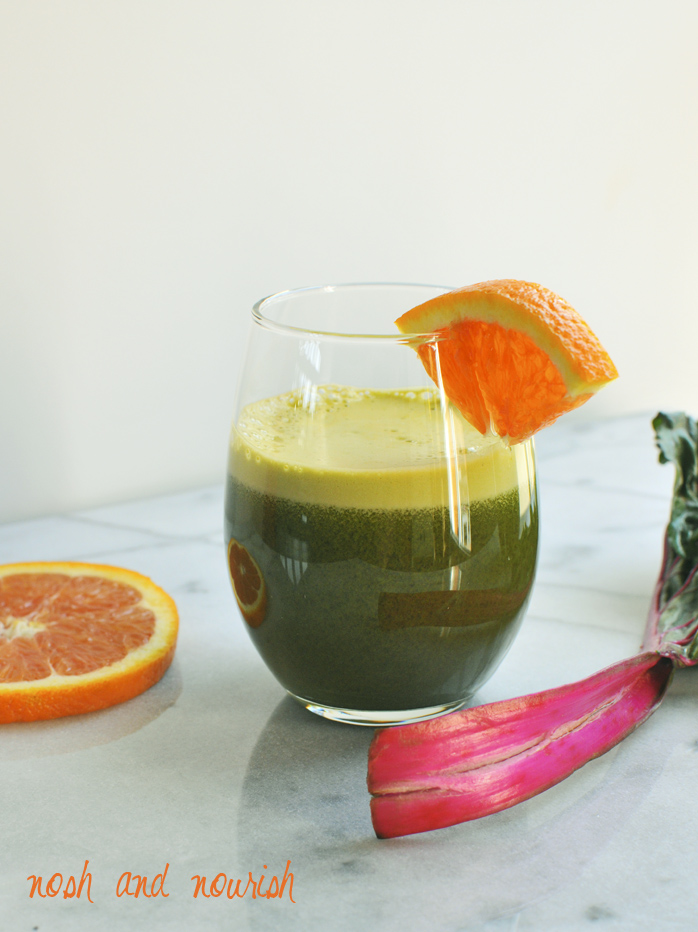 As for the layer of lighter colored foam on the top, it is totally edible, but I prefer to spoon it off before drinking. 
Questions:
Do you like green juice? If so, what is your favorite combo?
Is there anything that kids "should" like that yours doesn't?
Citrus Green Juice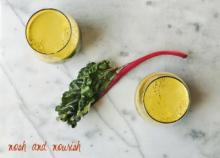 Description
Citrus Green Juice // via Nosh and Nourish
Ingredients
10 Rainbow Swiss Chard leaves (plus stems)
1 blood orange (or sub regular navel orange)
1 organic fuji apple (cored)
2 large slices of fennel bulb
Instructions
Remove peel from orange. 
Remove core from apple. 
Put all items through the juicer. 
Spoon off any extra foam off the top before drinking (optional).
Yields 24 Ounces