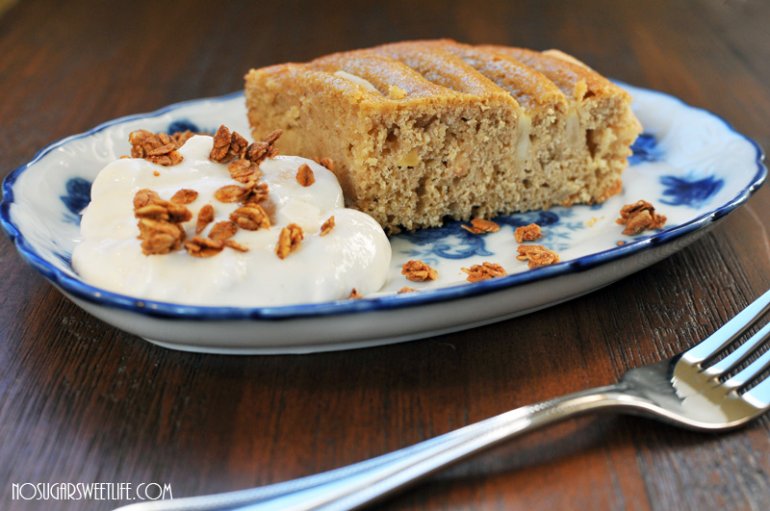 I don't know about you, but I am super tired from staying up so late watching the election results on the edge of my seat!! What I think is most interesting is how divided America really is. Half of us are ecstatic after last night's events; half of us are extremely disappointed. Regardless of which side you were on though, I think we all need to choose joy. Yes, the last four years were hard. Yes, we don't know how the next four will treat us. But I do know we all have a LOT we can be thankful for. As we enter into this season of Thanksgiving, let's focus on what is good in our lives.
I am thankful for a roof over my head.
I am thankful for my precious baby girl.
I am thankful for my loving husband.
I am thankful for having "enough."
I am thankful for apple cake.
Tuscan Apple Cake
This recipe was inspired by the Tuscan cookbook I reviewed yesterday, "A Family Farm in Tuscany."  I subbed out the sugar for agave, added greek yogurt, and adjusted a few other measurements.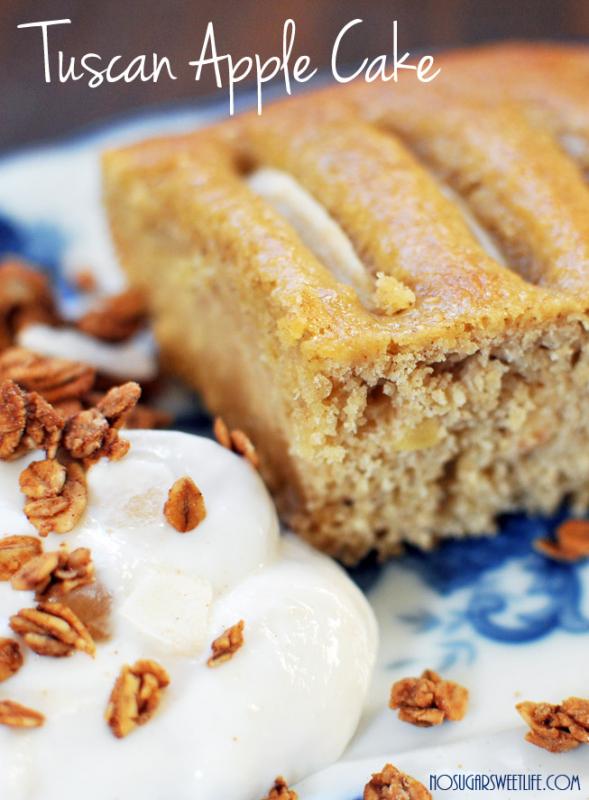 It looks fancy/like a lot of work, but couldn't be simpler. Prepare the batter, push in the apple slices, and bake!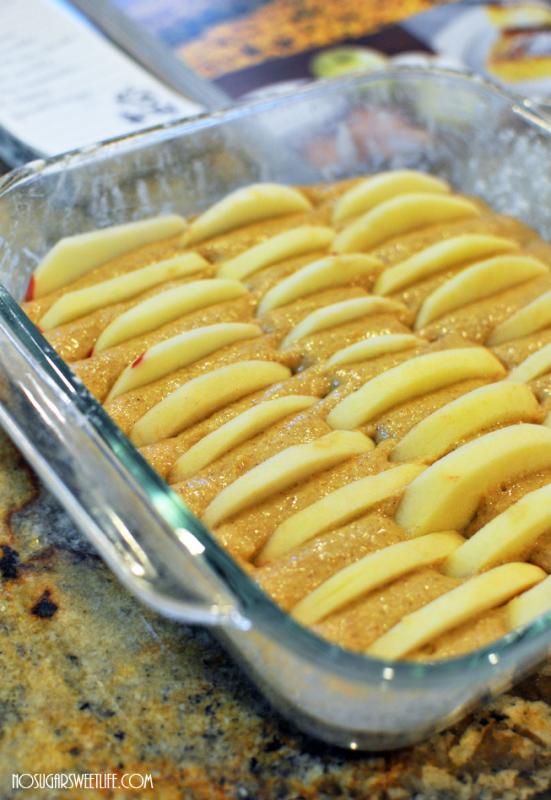 This is more like a breakfast "cake", in the same way coffee cake is.  I served it along with additional Chobani Apple Cinnamon yogurt and a sprinkling of Apple Cinnamon Love Grown Granola.  It was divine.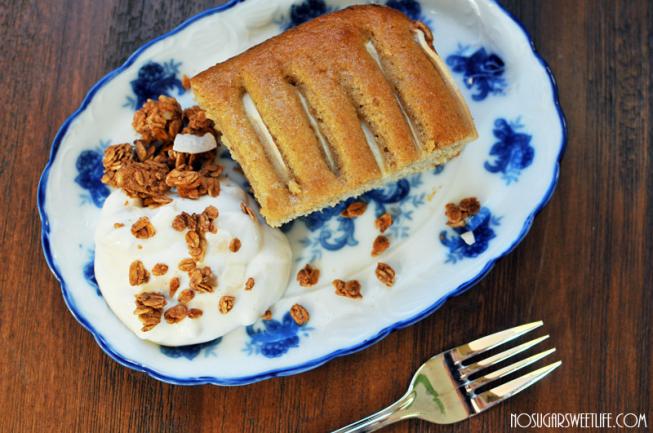 Or serve warm with a dollop of vanilla bean ice cream.  Oh.My.YUMMMMMM!
Tuscan Apple Cake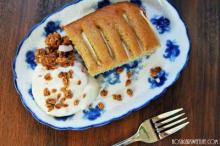 Description
Tuscan Apple Cake // Nosh and Nourish
Ingredients
1⁄2 cup Choabni Apple Cinnamon Greek Yogurt (or sub vanilla)
2 1⁄2 teaspoons Baking Powder
1⁄2 teaspoon Vanilla Extract
3 Apples (I used Pink Lady apples, peeled/sliced)
1 1⁄2 cup Whole Wheat Pastry Flour
Instructions
Preheat oven to 350.
Mix together all ingredients except apples and flour.
Stir thouroughly, approximately 3 minutes.
Slowly add in flour, mixing continually.
Butter and flour an 8 x 8 baking dish, or round pie pan.
Pour the batter into the prepared dish.
Peel and slice the apples, setting them into the batter vertically (core side down).  I arranged mine in rows, but you could make a rosette pattern as well.
Bake for 40 minutes.
Serve with remaining apple cinnamon yogurt and granola (optional).
Yields 9 Servings