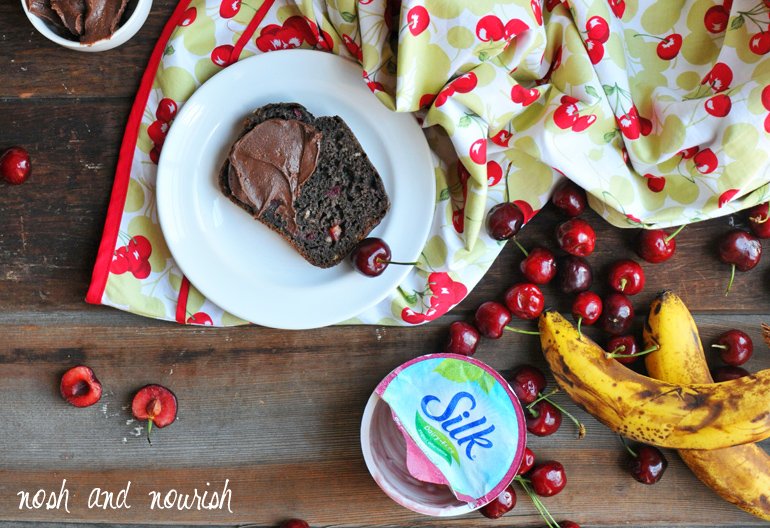 Chocolate + cherries = summer heaven.
This chocolate cherry banana bread is the perfect start to a summer morning --- a big thick slice topped with chocolate nut butter, oh my starzies... YES. You will be making this bread over and over again because you never want it to end!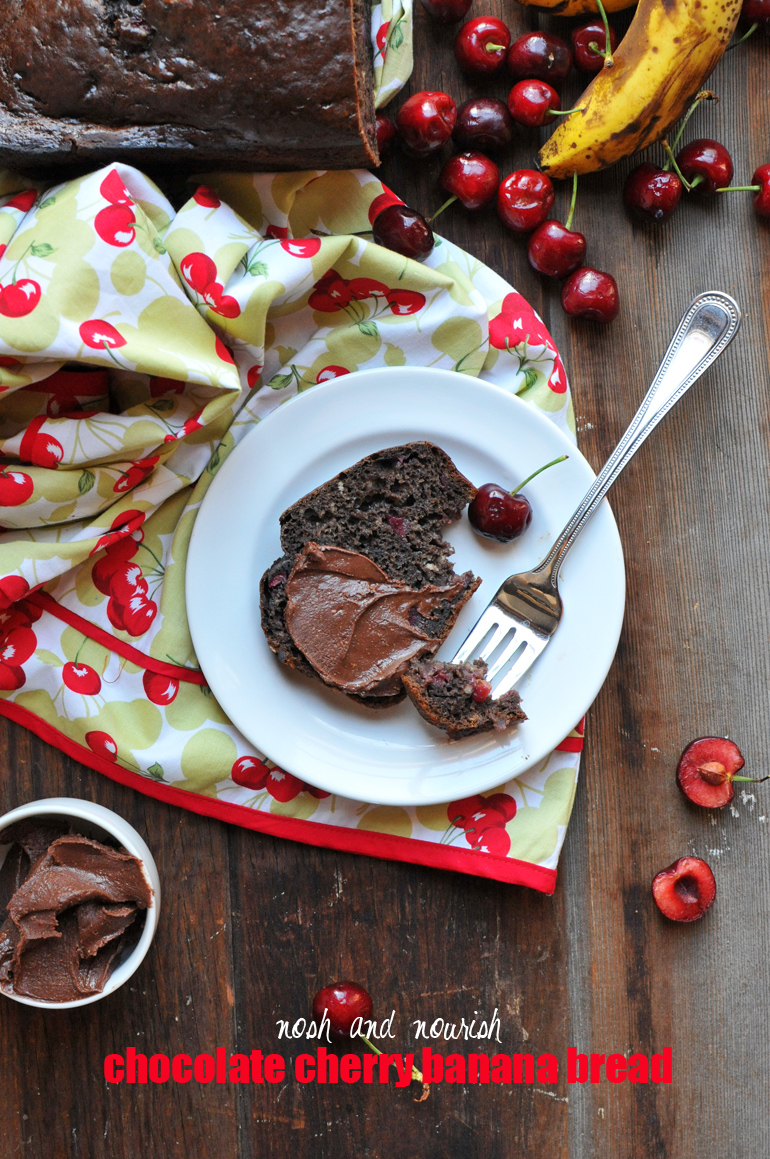 It starts with perfectly ripe bananas, Silk's Black Cherry dairy-free yogurt alternative, and sweet fresh cherries.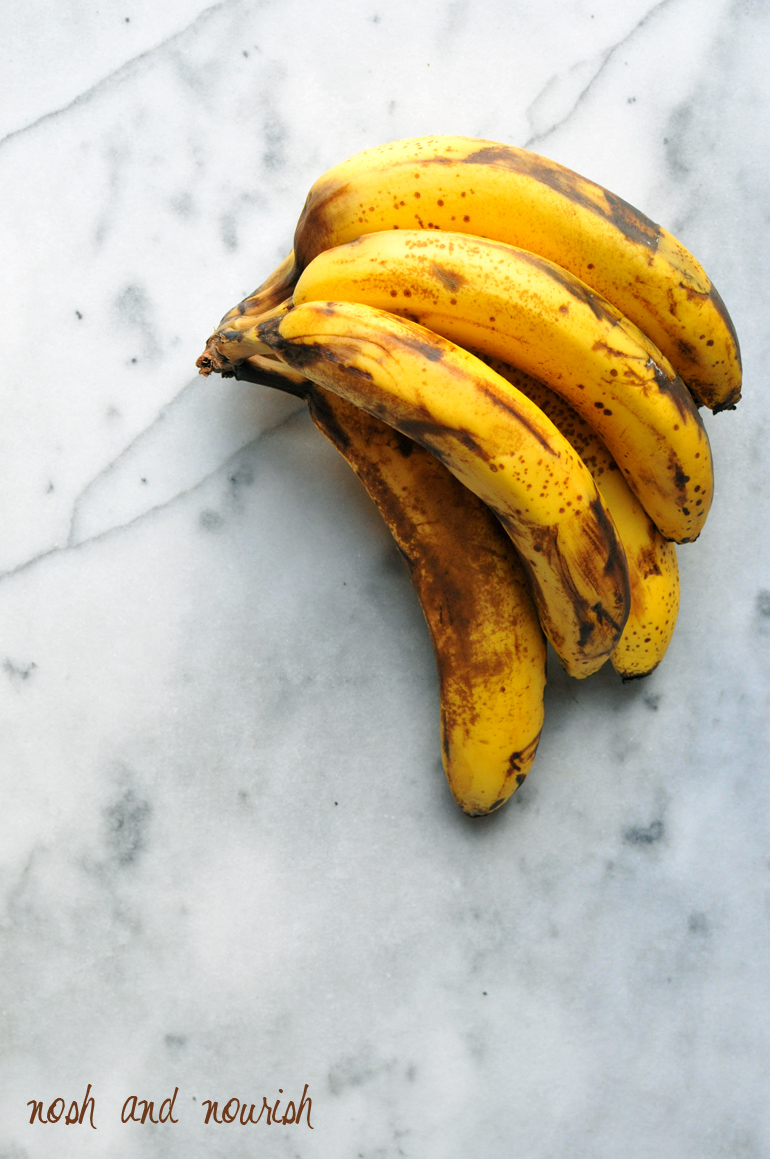 Speaking of cherries...
Have you seen my round-up post of the most decadent, delicious, mouthwatering cherry recipes ever? Including sangria (you neeeeeed this in your life!), smoothies, cupcakes, salad, granola bars, and more.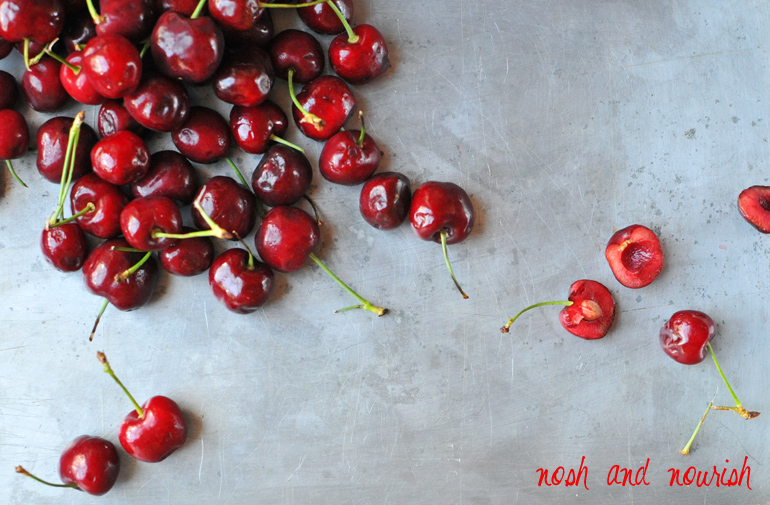 This chocolate cherry banana bread is so easy to make (simple ingredients in just one bowl!) and perfect to share with neighbors, new moms, your kid's teacher... basically anyone you want to make HAPPY.
It stays sweet and moist from the Silk Black Cherry yogurt alternative, honey, and the fresh fruit.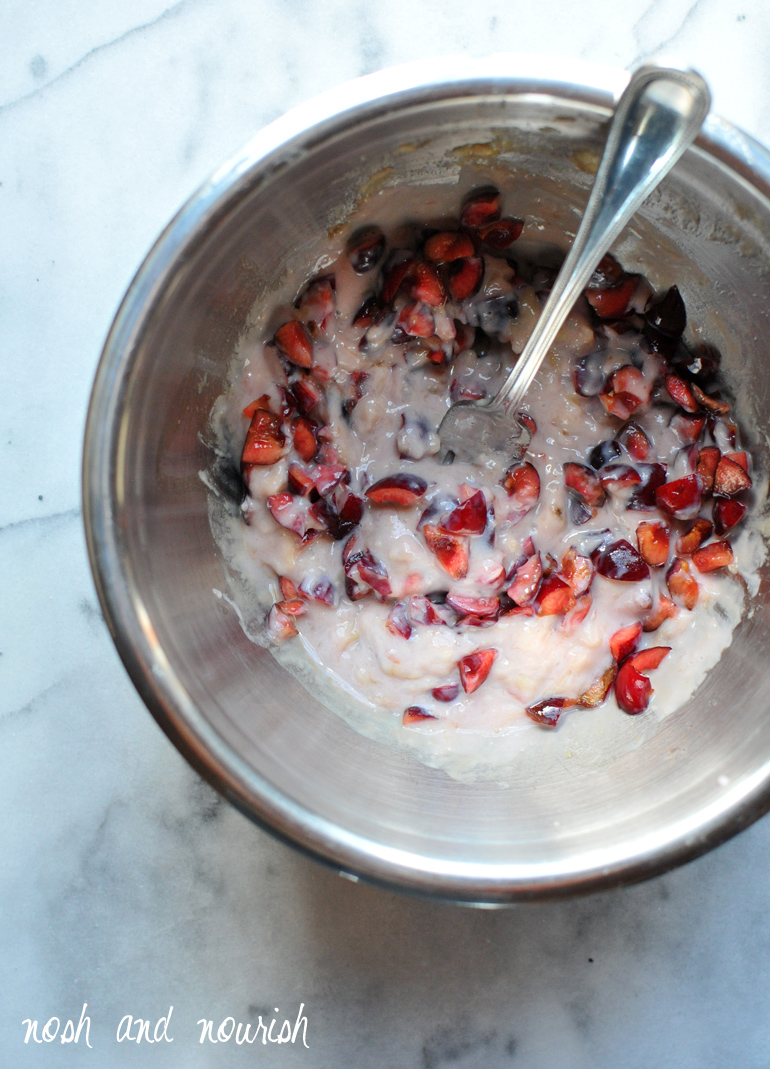 And as you may (or may not) remember, I created a lunchbox series on the blog as part of my year-long partnership with Silk. Every month, I share a new recipe and healthy lunchbox idea that's perfect for school, summer camp, or even an outing to the park. You can see the past ones here and here.
Today's lunchbox features:
Chocolate Cherry Banana Bread topped with nut butter ---- recipe below!
Morrrrrrrrrrrre cherries
Sesame Seed encrusted Cashews
Leftovers -- a small serving of teriyaki bbq salmon over quinoa and lentils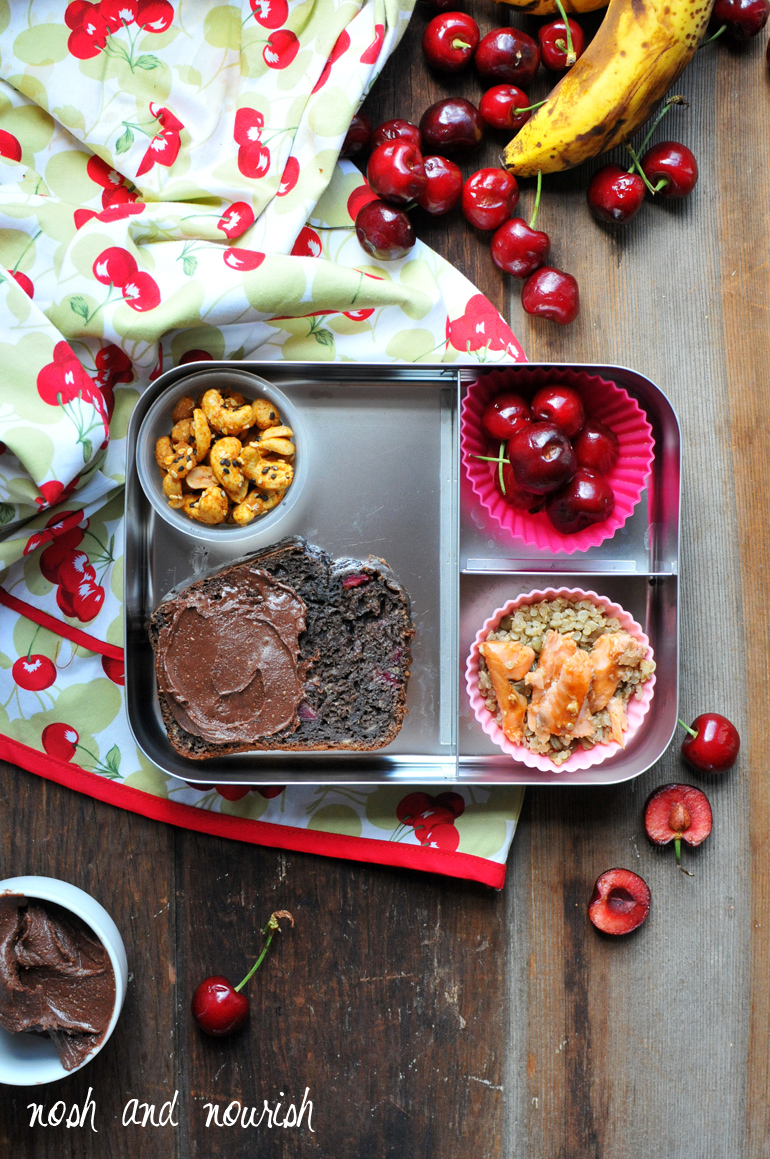 Sign up!
Be sure to sign up for Silk's newsletter to keep up with new product offerings, recipe ideas, get coupons, etc. They just came out with a new chocolate cashewmilk that I know you'll LOVE! You'll see it in an upcoming recipe (I'm thinking cupcakes) for sure!
This conversation is sponsored by Silk. The opinions, recipe, beautiful food photography, and text are all mine.
Chocolate Cherry Banana Bread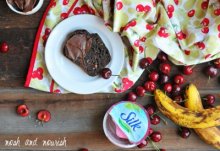 Description
Chocolate Cherry Banana Bread -- so decadent, summery, and delish! // via Nosh and Nourish
Ingredients
1 teaspoon Vanilla Extract
5 1⁄3 ounces Silk Black Cherry Yogurt Alternative (or sub cherry Greek yogurt)
1 cup diced cherries (pits and stems removed)
2 tablespoons Cocoa Powder
1 1⁄2 cup White Whole Wheat Flour (I used King Arthur's)
3 tablespoons White Whole Wheat Flour (this is in addition to the 1.5 cups!)
1 1⁄2 teaspoon Baking Powder
Notes
To make this bread gluten-free, sub in quinoa flour in place of the white whole wheat flour.
Instructions
Preheat oven to 375 degrees.  
In a large mixing bowl, mash bananas with a fork until they are gooey and liquid-like.
Add eggs, vanilla, honey, and the yogurt. Whisk until everything is well combined and there are no lumps. Then stir in the cherries.
Slowly stir in the dry ingredients: cocoa powder, whole wheat flour, baking powder, and sea salt and mix until just combined. 
Pour batter into a greased loaf pan and distribute evenly.
Put into the oven and bake for 60 - 70 minutes, or until the top is golden brown and a toothpick comes out clean.
Let it cool for at least an hour. I prefer to let the bread cool completely and refrigerate overnight before slicing.
Schmear with chocolate nut butter (optional, but HIGHLY encouraged!).
Yields 1 Loaf