Hey guys, it's Leigh Ann here from My Diary of Us!  I'm here to let you in on a little secret…staying hydrated doesn't have to be boring and it doesn't mean only drinking water!  If you just so happen to be one of those people who find it hard to drink water everyday, I have a little recipe that is going to be a game changer in the hydration department.  Adding fruit to water is a great way to add flavor and extra nutrients, but agua fresca really takes it to a whole other level.  This recipe for cantaloupe agua fresca is one that you are going to be making on repeat all summer long.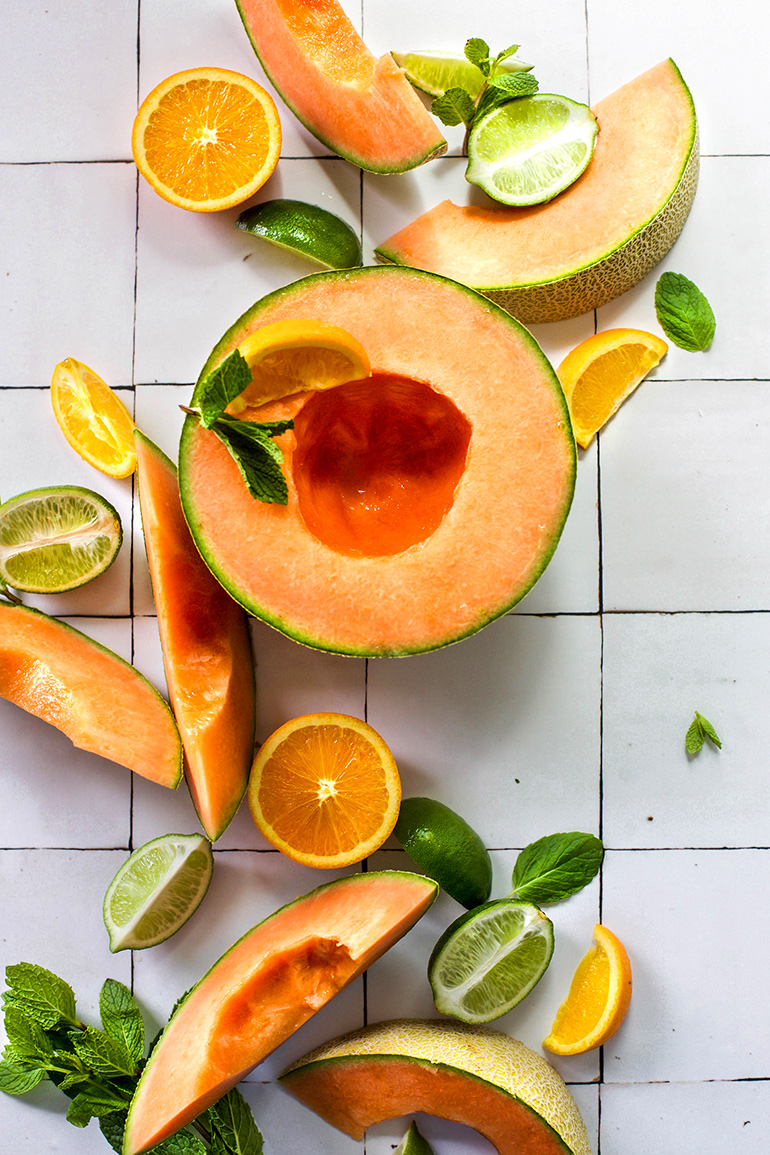 Have you ever tried agua fresca? If you have, did you know that it is actually super simple to make right at home too? Agua fresca is basically water blended with fruit, a bit of citrus, and sometimes a little extra sweetener if desired. I personally love it with just the fruit and the citrus, because it let's the fruit flavor shine! It's so fresh and hydrating and just what I crave on a warm summer day.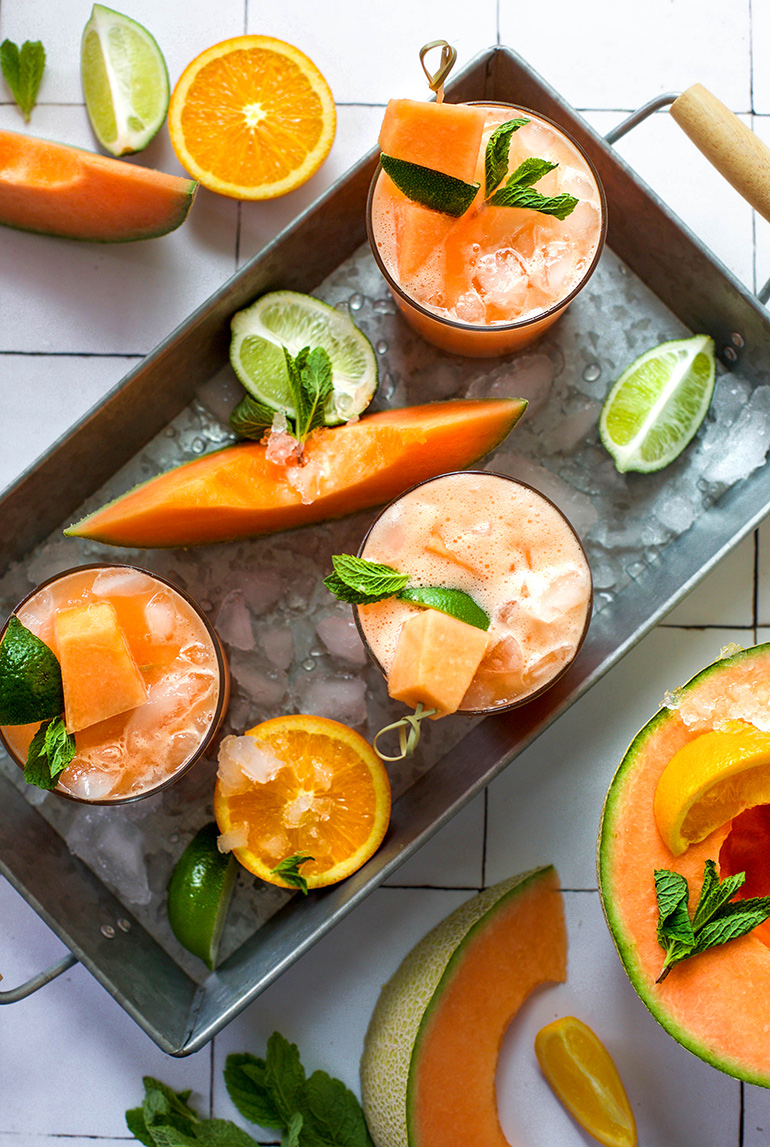 I created a cantaloupe agua fresca that is not only gorgeous, but the flavor combination is incredible. Of course you could easily turn this into a cocktail if you wanted for the adults, but I love serving it up as is; plus kids really love it too. It's a great juice alternative!
You could make this same recipe with any sort of melon that you wanted. Watermelon, or even honeydew melon would be delicious here. I personally, am always a sucker for a good cantaloupe, so that's what I went for here (and it's perfect for #OrangeWeek over on @eattherainbow_kids!). Feel free to play around with the flavors and get creative, there is no wrong mix of fruit for agua fresca!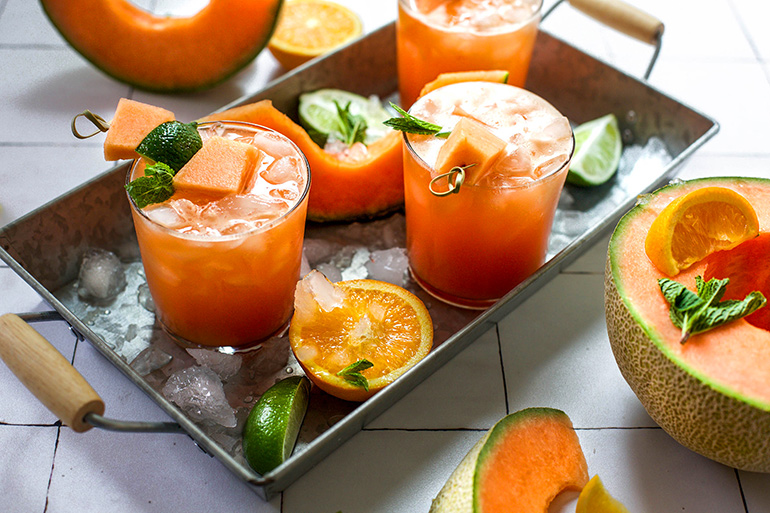 I can't wait for you to give this recipe a try for yourself!
-Leigh Ann
////////////////////////////////////////////////////////////////////////////////////////////////////////////
Want more summer drinks? Try Kelly's Roasted Strawberry Frose!
Cantaloupe Agua Fresca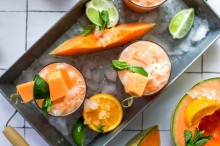 Description
A refreshing summer drink: cantaloupe agua fresca!
Ingredients
1 Cantaloupe (seeded and rind removed)
1⁄4 cup fresh orange juice
mint sprigs for garnish (plus extra cantaloupe, if desired)
Notes
Note: Feel free to add a little honey or agave to the blender if you prefer your agua fresca to be a little sweeter or add the mint in directly to the blender as well.
Instructions
Blend cantaloupe, lime juice, orange juice, and water together in a blender until smooth.
Strain out pulp and then serve over ice.
Garnish with mint sprigs and serve immediately.
Yields 4 Servings