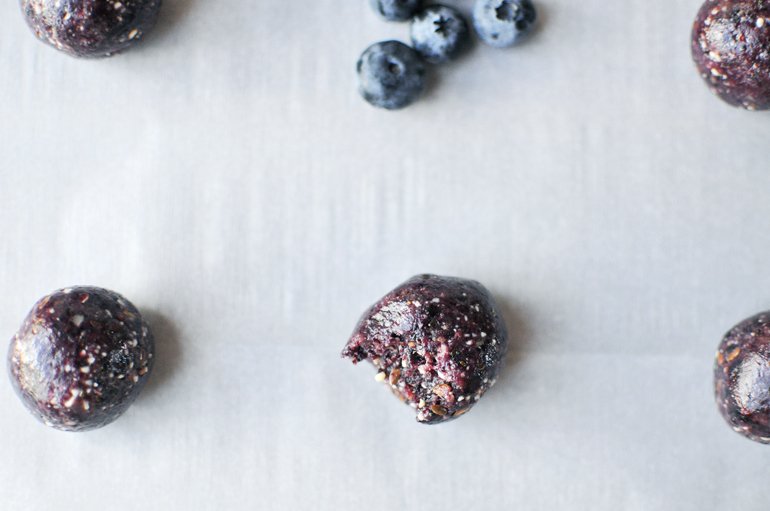 These Blueberry Bliss Bites take snacking to a whole new level! Featuring items you can find at your local Safeway, like Nature Valley™ oat granola bars (now easier to bite!), dried blueberries, raw cashews, and a variety of omega-3 packed seeds --- this is a snack that is uber nourishing and will truly satisfy!
I don't know about you, but Babycakes and I come home from school ravenous. 
Soooooooo hungry. 
That 3:45 - 5 o'clock time can be dangerous. We're so hungry, but we don't want to ruin dinner. It's a conundrum for sure. What is a mom to do?
I try to keep it small, but nutrient dense: something healthy that will tide us over until dinner.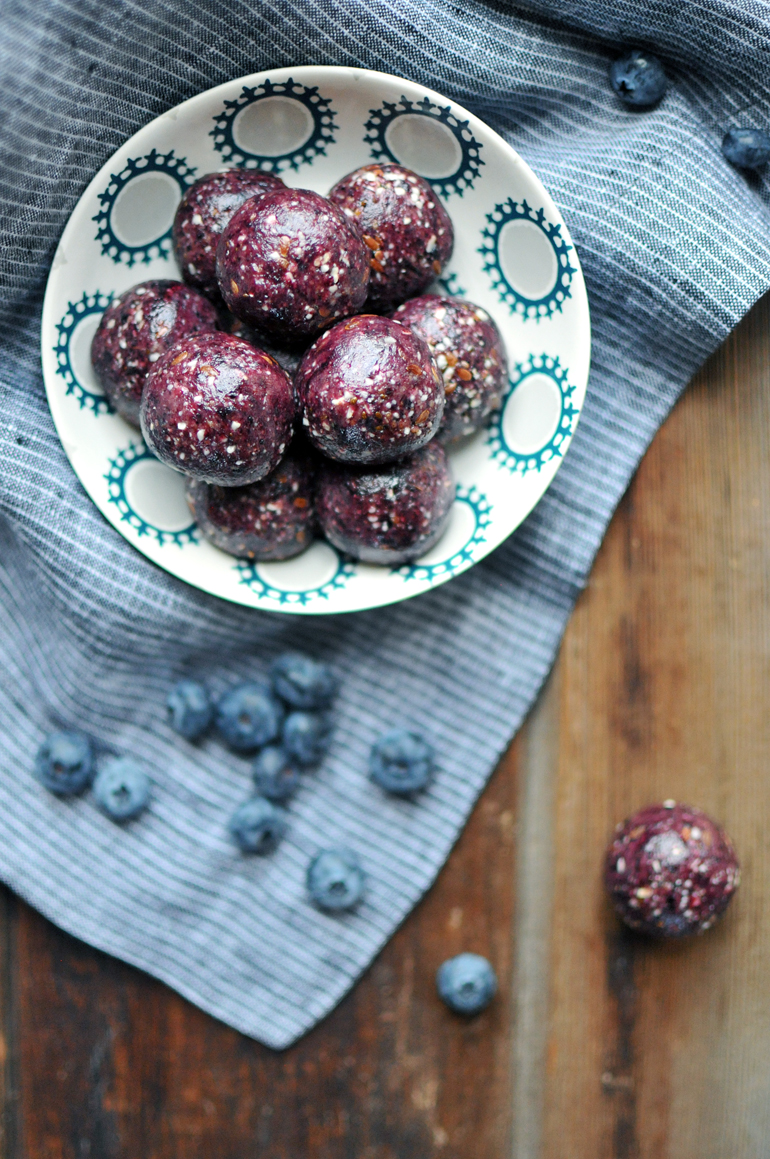 Be Snacksational!
My favorite after-school snacks lately are:
anything with nuts (a spoonful of pb, trail mix, or these bites)
hummus and veggies
Greek yogurt with fruit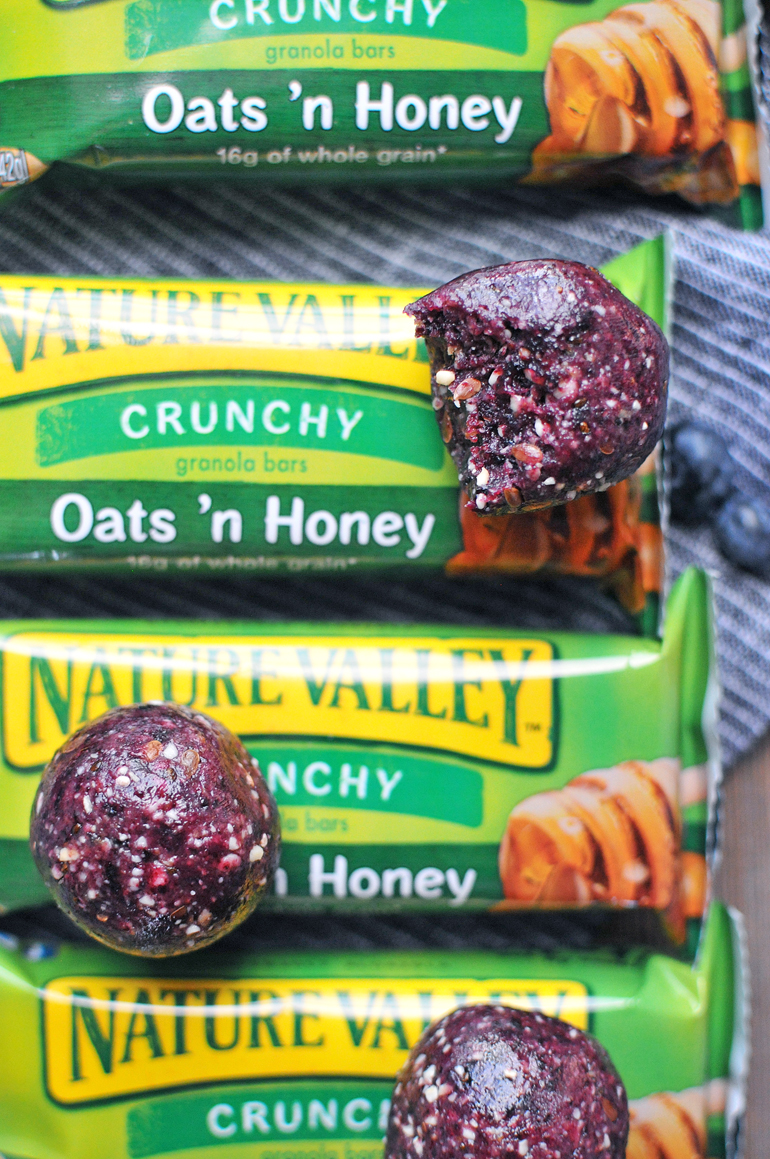 Do you remember these Nature Valley™ granola bars in the green packaging? I feel like they've been around forever --- like since I was a kid! But, they've recently changed up their recipe to be LESS HARD-AS-A-ROCK and easier to bite. They made a commercial about it... and I couldn't stop laughing! It's the best (see below). 
Just throw one package of the bars into a food processor with dried blueberries, raw cashews, a tablespoon of mixed seeds, and a bit of honey... and give it a whirl. Then it's ready to roll into balls.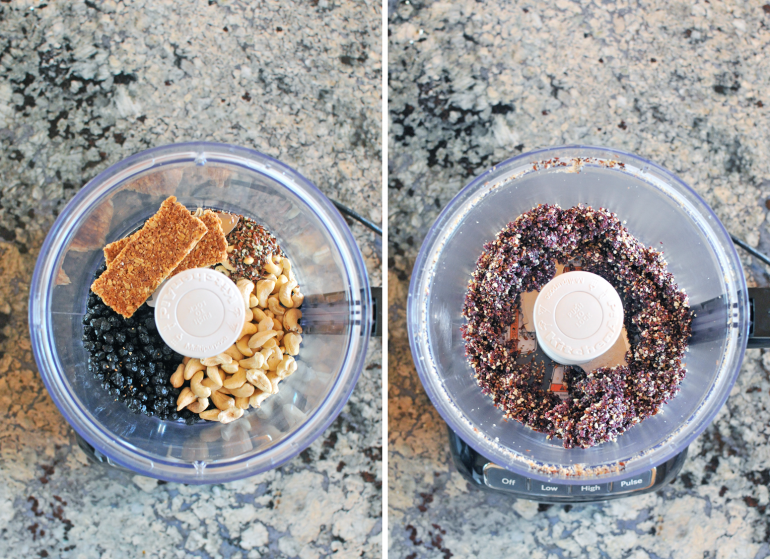 They're ready to eat immediately... or you can put them in the fridge to firm up a little more. Either way, they're delish! They last for up to a week in the fridge, so just grab a couple whenever you're hungry!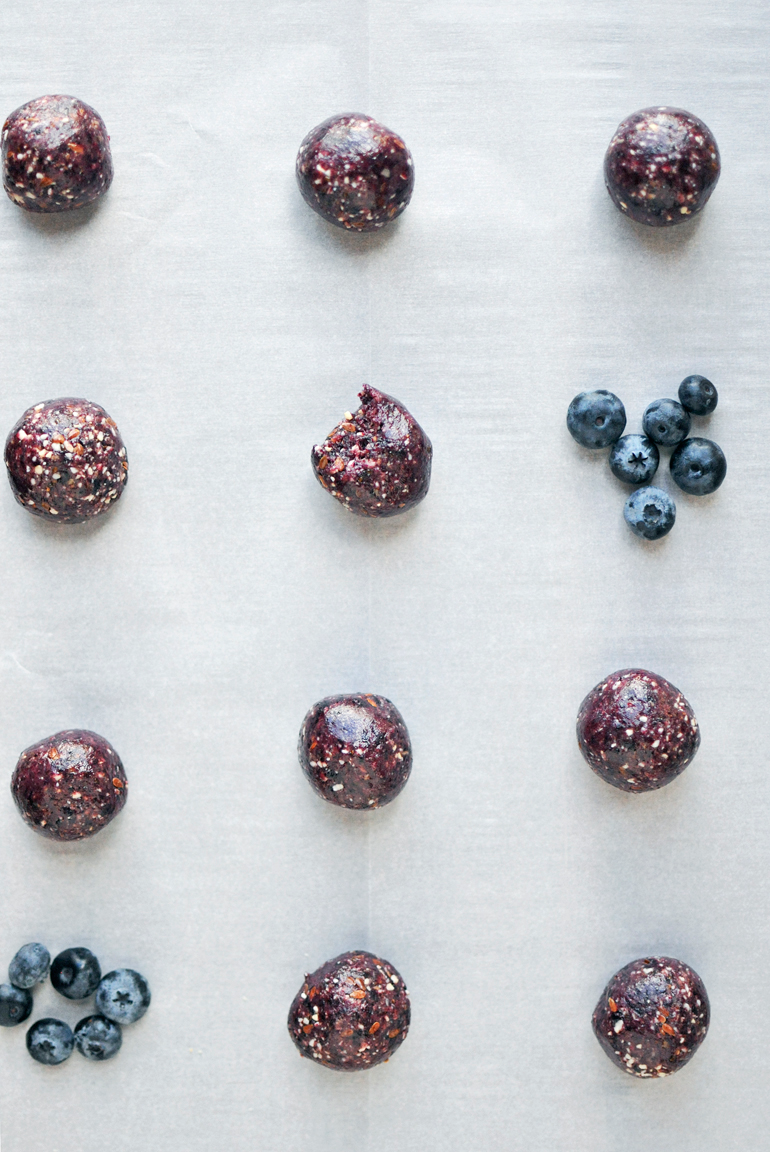 And just for giggles, here's a funny picture of Babycakes from a recent hike we took --- taking a snack break with some Nature Valley™ granola bars. Someone was pretty darn excited about all of the sunshine, her super cute short-sleeve dress, and her yummy snack!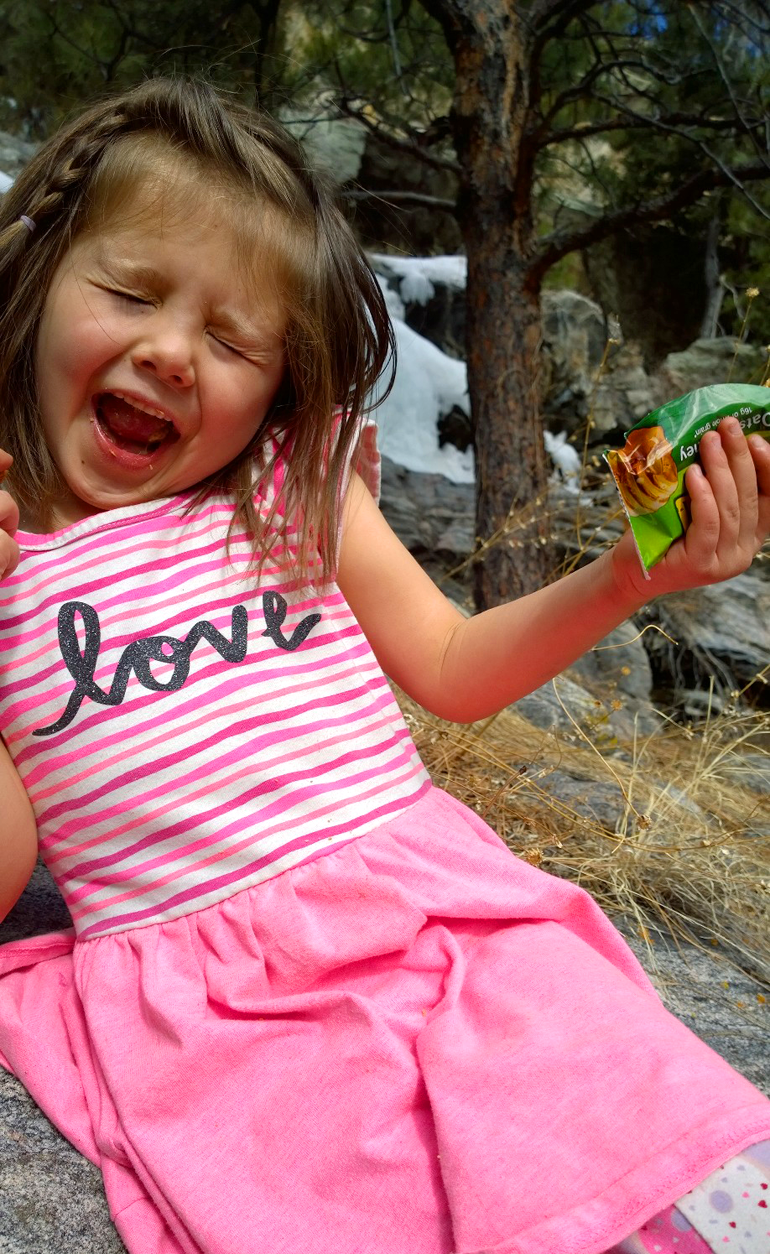 Question:
What are your favorite after-school snacks?
This is a sponsored conversation written by me on behalf of Safeway. The opinions, recipe, beautiful food photography and text are all mine. Thank you for supporting brands that support Nosh and Nourish!
Blueberry Bliss Bites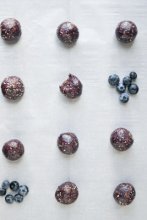 Description
Blueberry Bliss Bites --- the perfect afternoon snack to hold you over until dinner! // via Nosh and Nourish
Ingredients
1 package Nature Valley™ Oats & Honey Granola Bars (each package has 2 granola bars)
3⁄4 cups dried blueberries
3⁄4 cups Raw Cashews (unsalted)
1 tablespoon mixed seeds (I used flax, chia, and hemp)
Instructions
Combine the bars, blueberries, cashews, and seeds in a food processor. Blend for a couple minutes until all of the pieces are tiny. Use a spoon to scrape off the sides and push it down. 
Then, add in the honey, and blend for another minute or two. 
Form into small 1 inch balls, makes approximately 12. 
Eat immediately, or store in the fridge for up to a week.
Yields 12 Balls