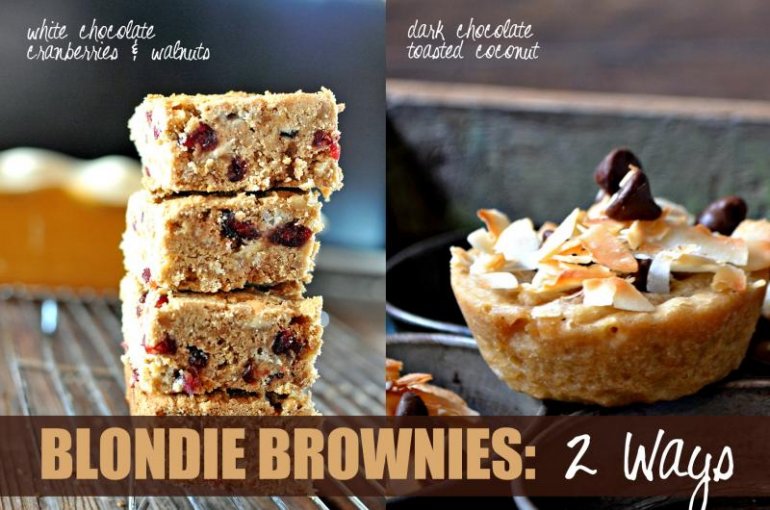 We are in full-on holiday mode here...yes I know, super early. We've started listening to Christmas songs in the car, putting up decorations, and cooking with lots and lots of cranberries, LOL.  I'm putting them in everything: a new version of holiday bark, blondie brownies, relish, banana bread, and stuffed acorn squash.  I really can't get enough of them! Speaking of blondie brownies...you know what's better than a blondie brownie recipe? TWO blondie brownie recipes!! And that's just what you're going to get today.  I teamed up with my friend Carrie from Bakeaholic Mama to bring you one recipe, two ways. 
Introducing Holiday Blondie Brownies:
Blondie Brownies stir up a bit of nostalgia in me. I used to sit and eat them with my best friend on her porch over giggles, girl talk, and the sticky Georgia air. I'm sure her mom's had more butter in them, but they will always make me think of friendship.  These are filled with dried cranberries, white chocolate, and walnuts...are picture perfect for the holidays, and are great to share with friends and family!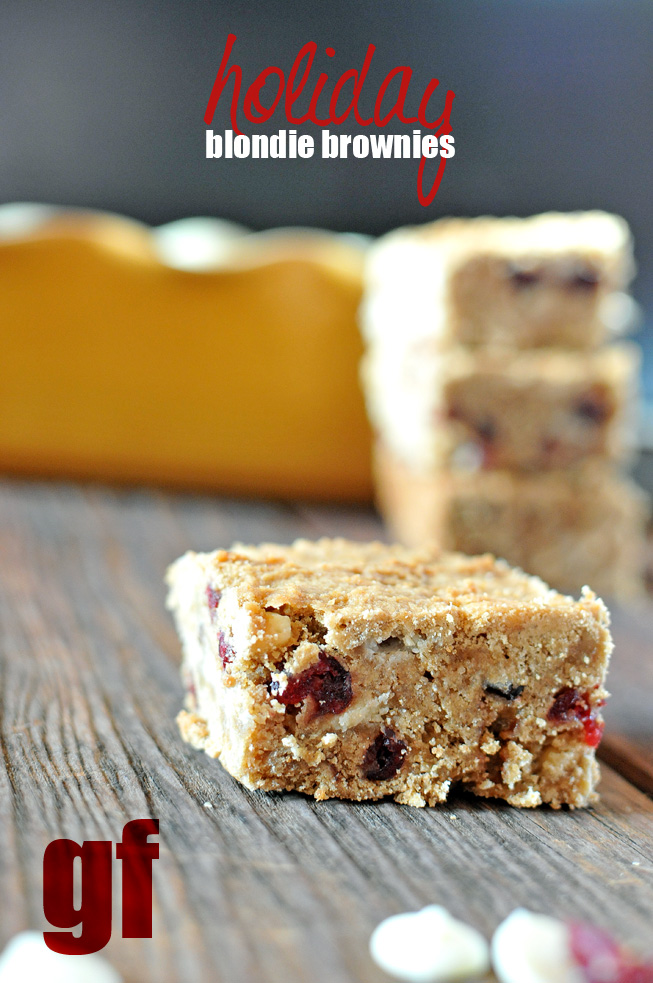 And of course I had to put my nourishing spin on them...so I reduced the overall butter content and added some buttery chickpeas in its place. I served these to some friends of ours (Babycakes' best friend from school and her family), and they couldn't believe there were ANY chickpeas in there, let alone a whole cup! #winwin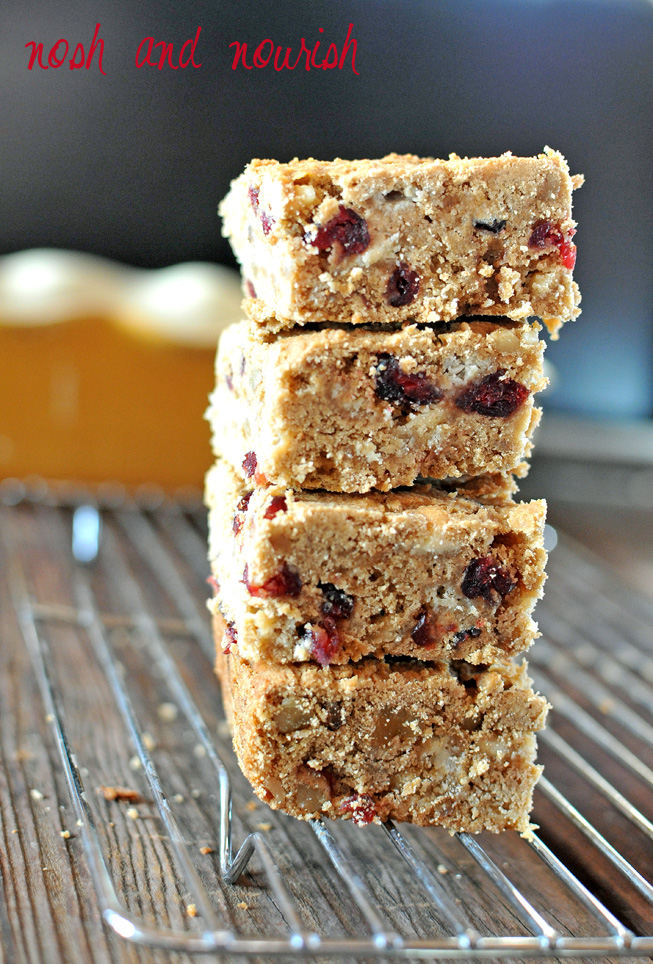 Dense. Buttery. Sweet. You will want to eat the entire pan, but I would suggest sharing with friends!  They happen to be gluten-free because of the brown rice flour I used, and vegan if you use vegan chocolate chips. So even those family members and friends with allergies/sensitivities can enjoy these holiday brownies!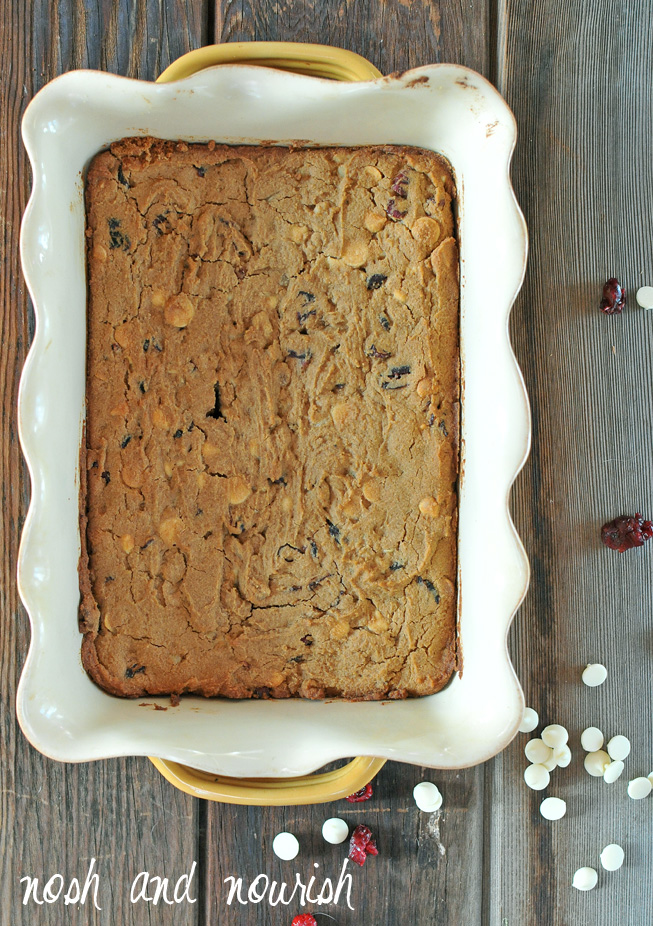 Introducing Coconut Lover's Blondie Bites:
Carrie makes superbly yummy food, takes beautiful pictures, and has an adorable toddler with blonde curls who you will love.  She's getting really close to 100K fans on Facebook, and plans to celebrate with tons of pie and a couple giveaways that have a value of over $1,000...just in time for the holidays!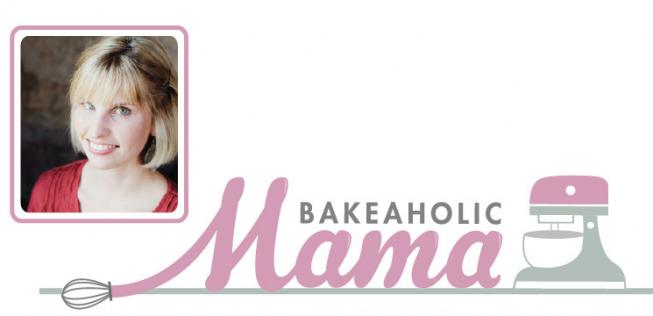 She decided to go the dark chocolate, coconut route...and I'm so glad she did!!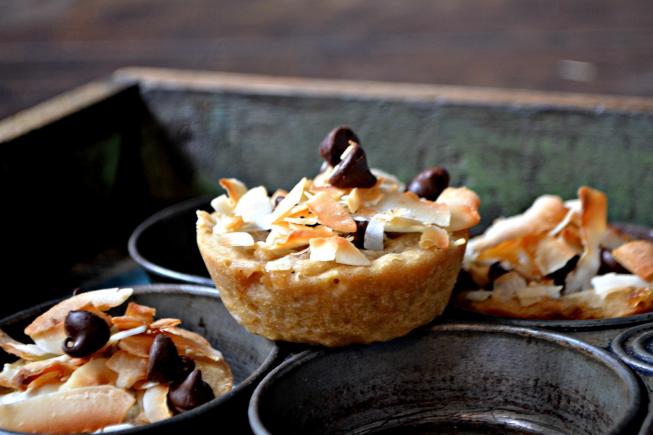 Get the Coconut Lover's Blondie Bites recipe here.
Question:
Do you like this idea of "One Recipe, Two Ways?" If so, please let us know in the comments below! We're planning a few more --- next up: Fish Tacos!!
Blondie Brownies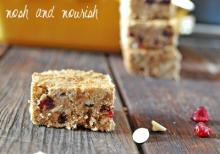 Description
Nosh and Nourish: Holiday Blondie Brownies with Cranberries, White Chocolate, and Walnuts. #glutenfree #vegan
Ingredients
8 tablespoons Earth Balance Vegan Butter
1⁄2 cup Vanilla Almond Milk
3⁄4 cups Coconut Sugar (can sub light brown sugar)
1 1⁄2 cup Brown Rice Flour (can sub all-purpose flour)
1 cup White Chocolate Chips (to keep this recipe vegan, use vegan choc chips)
2⁄3 cups Dried Cranberries
Instructions
Preheat the oven to 375 degrees.
Combine the chickpeas and almond milk. Then use an immersion stick blender to puree.
Combine all ingredients except for choc chips, walnuts, and cranberries in a medium mixing bowl & mix batter thoroughly. 
Stir in the choc chips, walnuts, and cranberries gently. 
Use non-stick spray or coconut oil to coat a baking dish. Then spread the batter into the dish evenly. 
Bake for 45 minutes, or until lightly browned.
Yields 15 Brownies