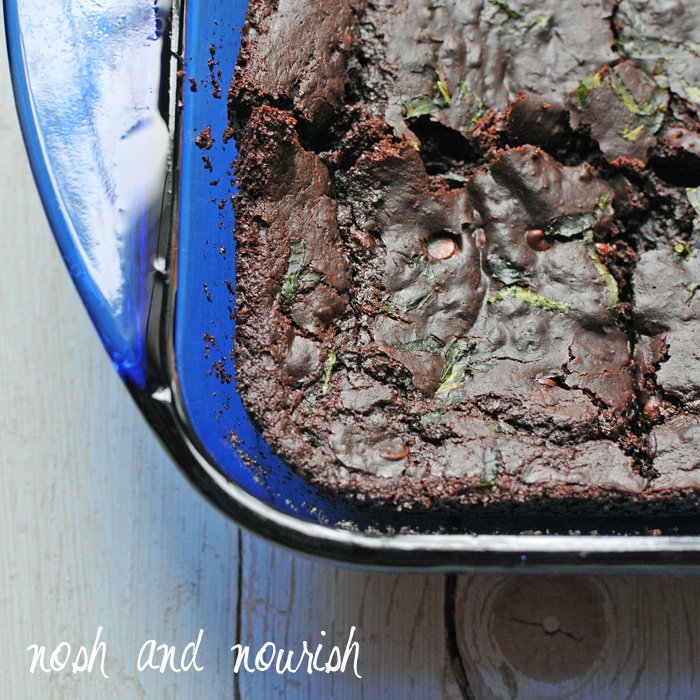 We just got back from our beach vacation. After we swept the last bit of sand out of the truck (yes, we were crazy and drove there...in.one.day... remind me never to do that again!!!!). rewashed all the clothes that we had just washed the day before (because for some reason they just smelled stale), and put all the newly purchased beach toys into the sand box, we had a few moments to reminisce. Babycakes absolutely fell in love with the beach! Though the first few days I think she preferred the sand only and would have been just as happy had she been plopped into the Mojave Desert; but by the 3rd or 4th day, we had her splashing in the water and jumping into the waves. Today I'm sharing a few of my favorite pics from the trip as well as a new brownie recipe you are going to LOVE.
Introducing Fudgy Mocha Mint Brownies:
These brownies are:
Fudgy

Chocolate-y

Infused with coffee

Dairy-free

Gluten-free

Grain-free (ie. ZERO FLOUR. Say what?!?!? I know.)

Vegan

Sweet

Joy-producing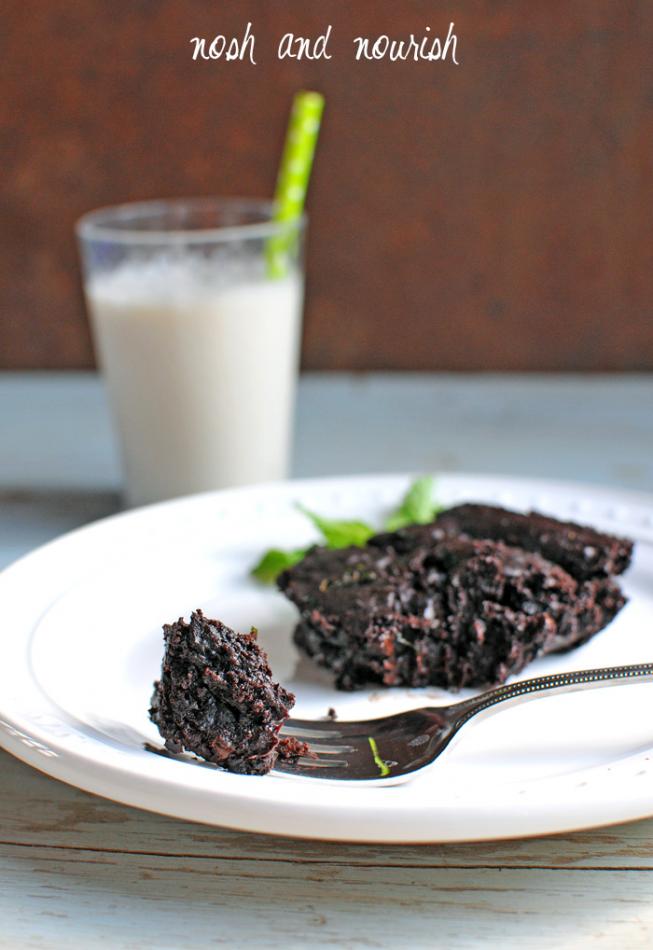 The fresh mint adds a nice little burst of flavor and color.  Mmmmmm... so good!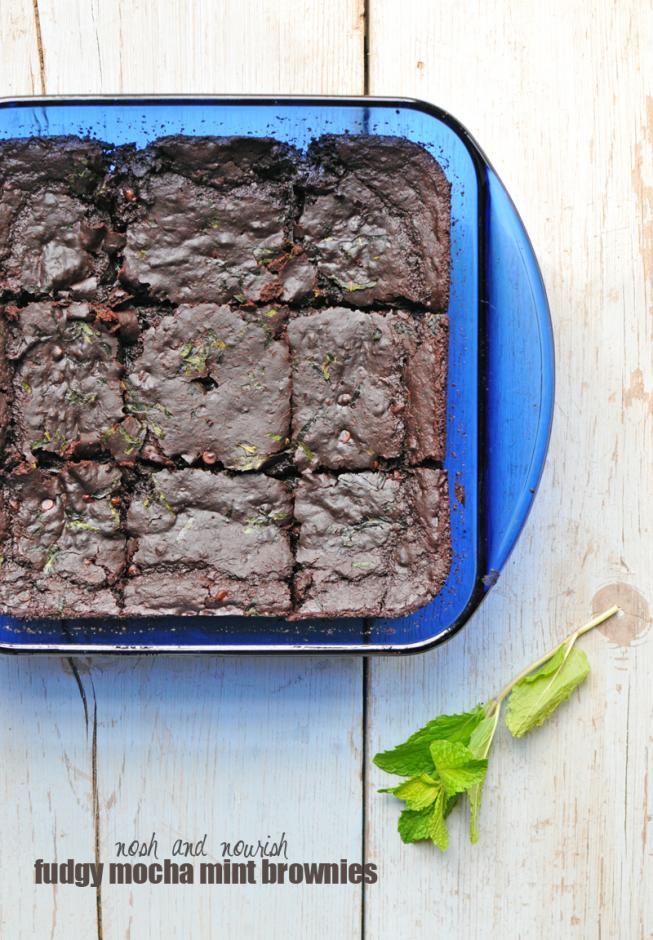 I will definitely be making these again and again and again. Is 10 minutes from now too soon?!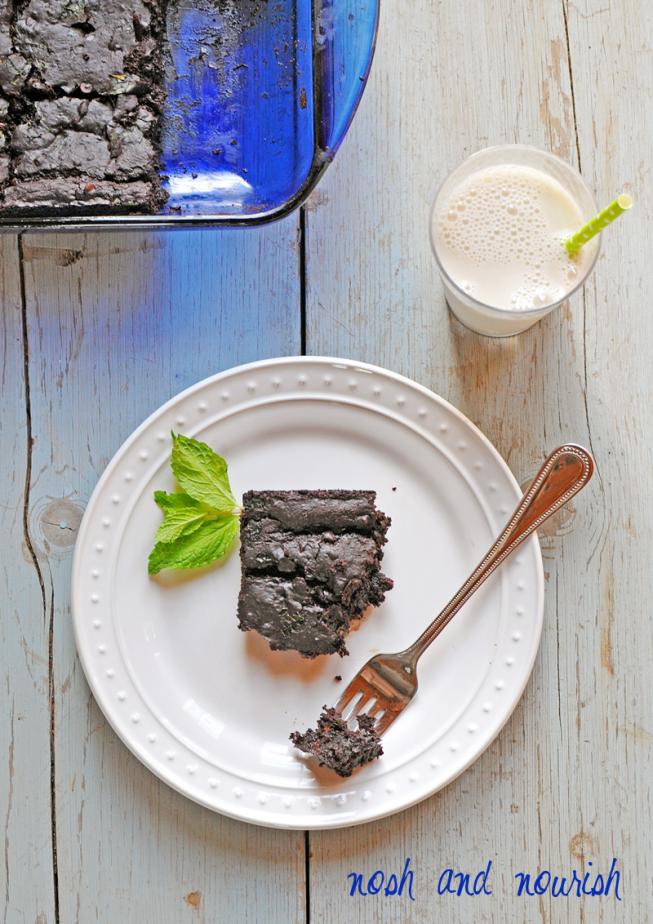 And now for those beach pics I promised you!! Here's Babycakes, the little beach babe, digging in the sand: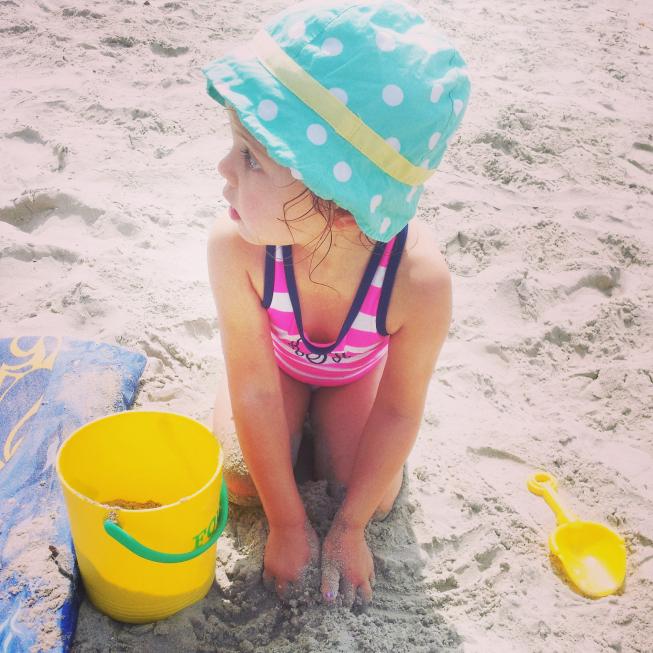 Selfie on the beach with my big sun hat and glasses: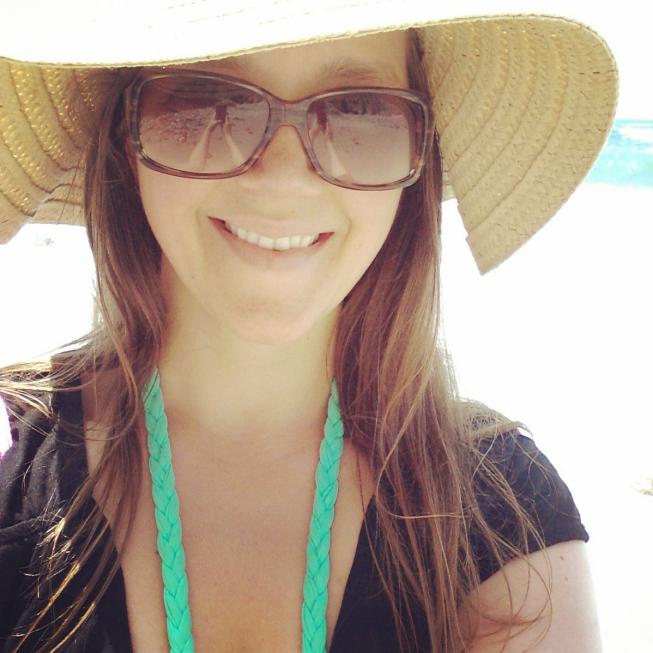 Babycakes and Dear Hubby lounging on the rocks after searching for sea creatures: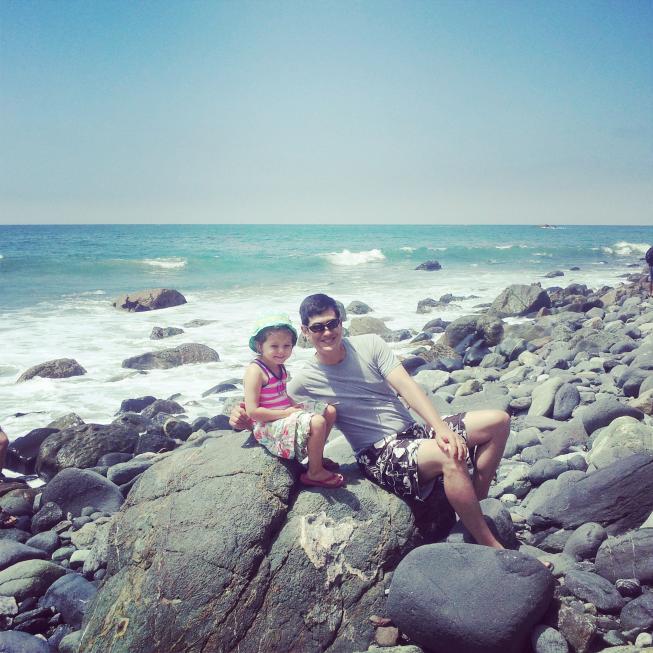 And last but not least, Babycakes and I jumping over those aforementioned waves: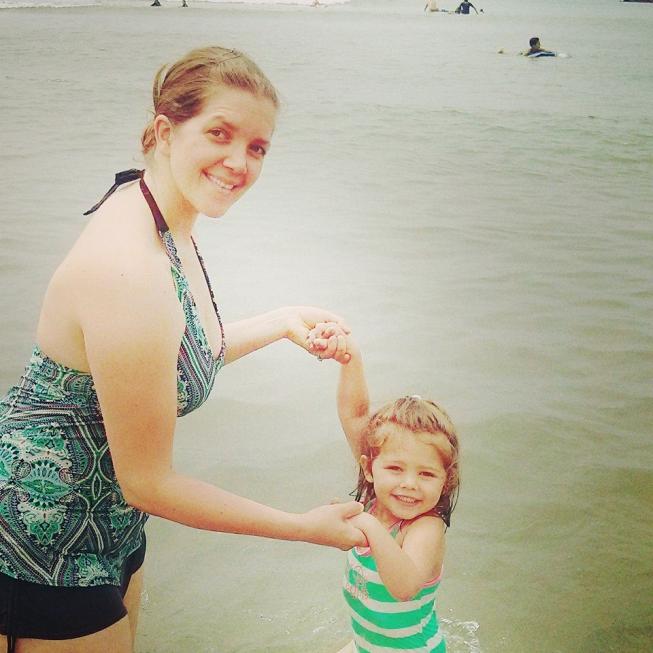 We asked Babycakes after the trip if she'd rather live at the beach or in the mountains, and much to my surprise (and delight!) she replied: "the mountains." I think it's her affinity for dirt and lizards, lol. 
Fudgy Mocha Mint Brownies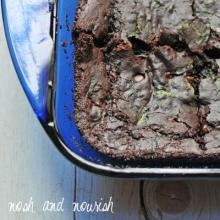 Description
Fudgy Mocha Mint Brownies
Ingredients
15 ounces can of black beans (drained and rinsed)
2 tablespoons ground flaxseed
6 tablespoons brewed decaf coffee (cooled)
4 tablespoons Coconut Oil (melted)
1 teaspoon Vanilla Extract
1⁄3 cup Dark Amber Maple Syrup
2 teaspoons Baking Powder
1⁄2 cup dairy-free semisweet chocolate chips
1 tablespoon fresh mint (diced)
Instructions
Preheat oven to 375 degrees.
Create your flax eggs by mixing together the ground flaxseed and brewed coffee. Refrigerate for 15 minutes before adding into the batter.
Drain and rinse black beans, then put in a large mixing bowl with coconut oil. Use an immersion stick blender (or a food processor will work) to puree the beans until smooth. 
Add in all remaining ingredients, including flax eggs, and stir. 
Use non-stick spray or additional coconut oil to grease the bottom of a 9 x 9 baking pan. 
Pour in batter and bake for 30 minutes or until a knife comes out clean. The top edges of the brownies should start to come away from the pan. 
Allow to cool for at least 30 minutes before slicing. 
Yields 9 Brownies