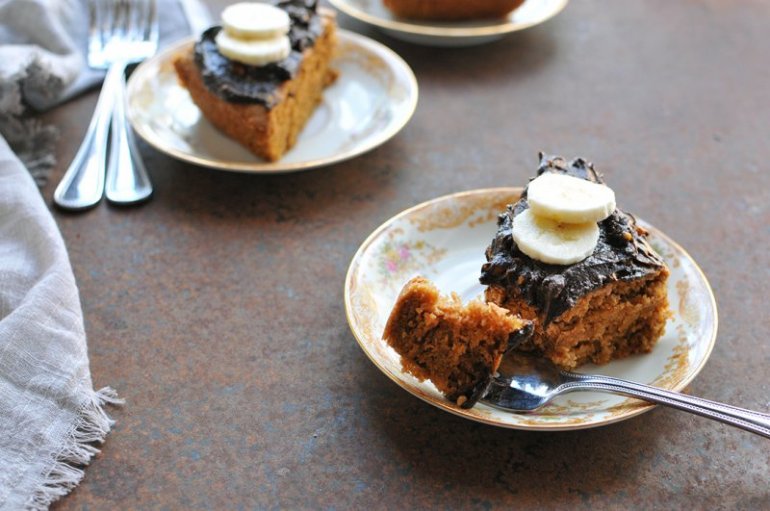 This banana cake is lightly adapted from Christina Lane's new Sweet & Simple: Dessert for Two cookbook. It is lightly sweetened with coconut sugar and banana (of course!) and is topped with the most decadent and delish dark chocolate peanut butter frosting. 
These are my kind of bananas.
Ripened to sweet perfection.
Spotted with love.
Perfect for baking.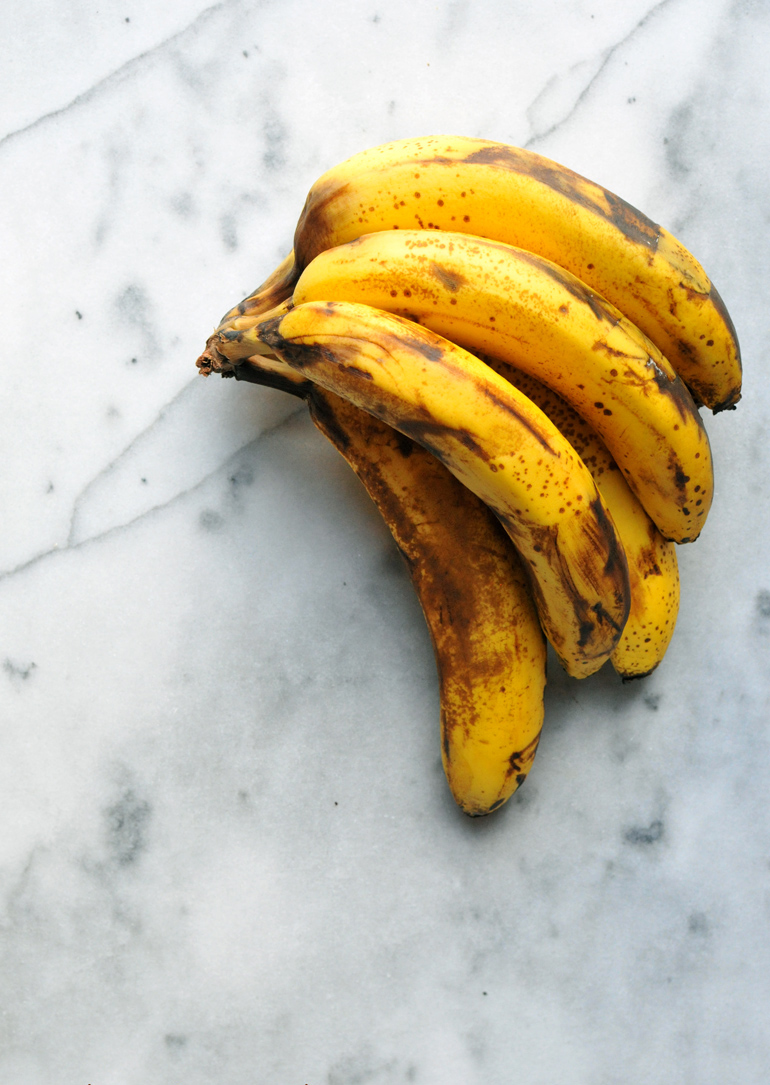 One of the things I love most about Christina's book is that all the desserts are small (for two --- or three if you count Babycakes!!). You don't end up with tons of leftovers in your fridge. You completely satisfy your sweet tooth with just a little bit and then move on. Life is all about balance!! And all of her recipes are easily adaptable to be gluten-free and/or dairy-free, depending on your need. 
A couple swaps I made:
Instead of butter, I used my favorite VEGAN butter-infused coconut oil. <----- sooooooooooo good.
Instead of all-purpose flour, I used Bob's Gluten-free 1:1 baking flour. 
Instead of white sugar, I used coconut sugar.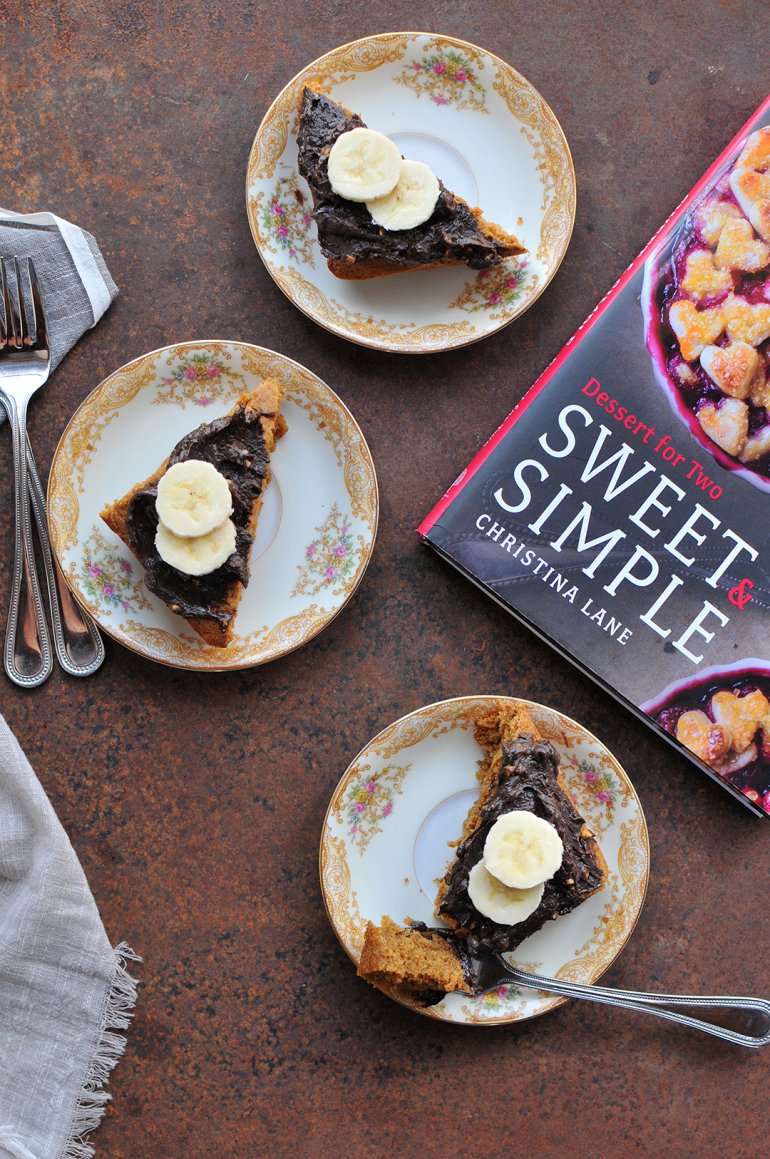 If you don't already follow Christina, you totally should. She is such a vibrant, fun, loyal, funny, balanced person and momma to the cutest lil' Camille. And she sends me videos of Camille eating / "stealing" the quinoa/lentil blend from my book Superfood Weeknight Meals directly from their fridge... and it's the cutest.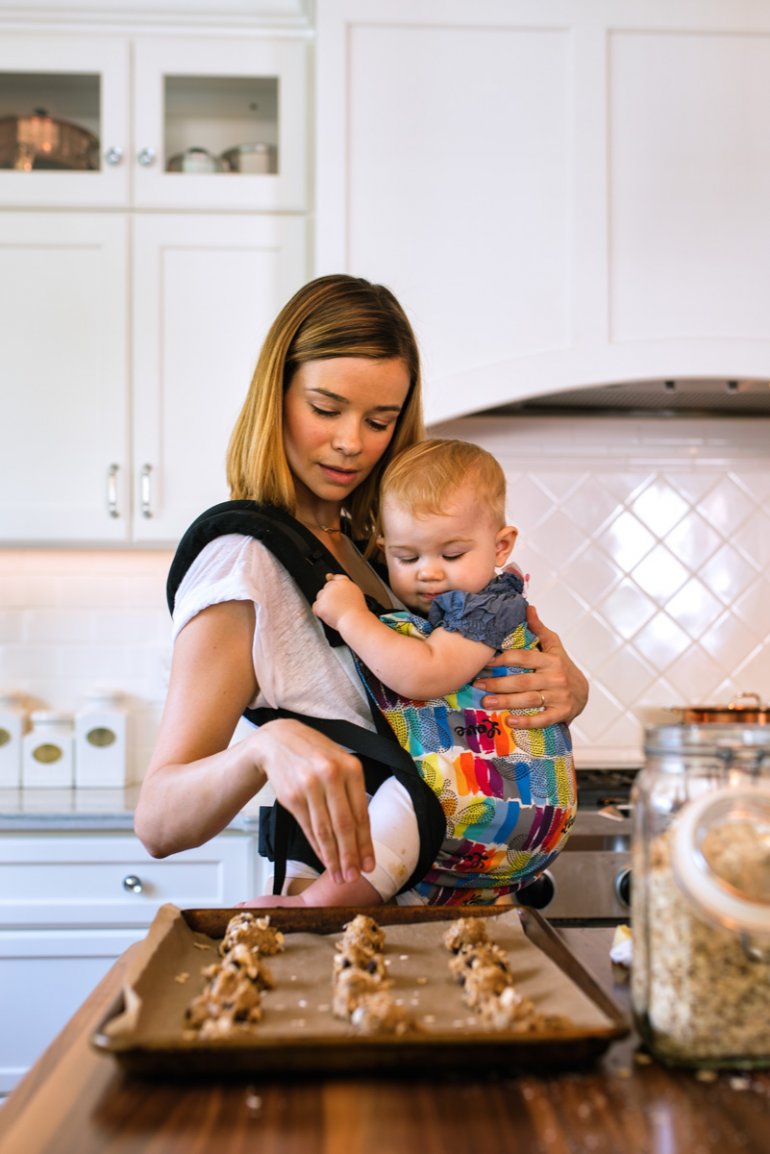 Photo of Christina and Camille // by Whiskey and Soba
But back to this cake.
You need it in your life. It's perfectly sweet, perfectly moist, and perfectly satisfying. And you'll want to eat the frosting with a spoon. But, please do save some for the top of the cake; it pairs so beautifully with the banana!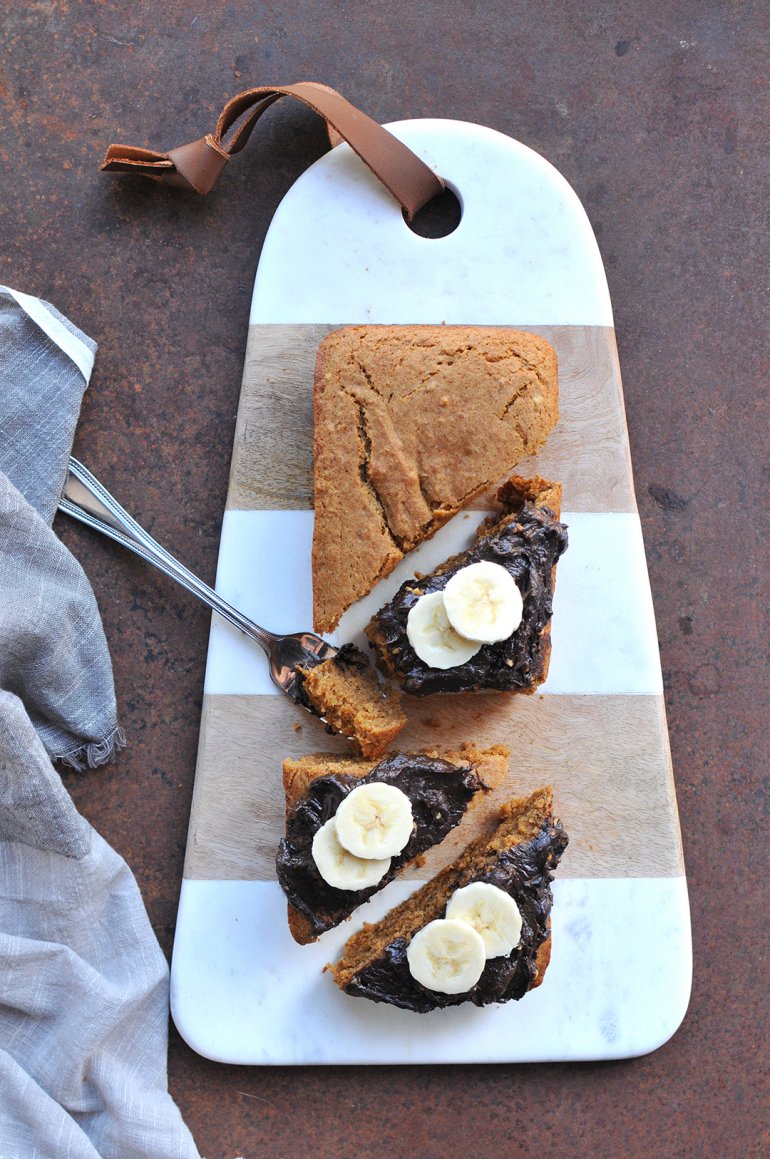 Other recipes I can't wait to try from Sweet & Simple: Dessert for Two are:
Olive Oil Cakelets p.105
Strawberry Hand Pies p.32
Mixed Berry Crostini p. 41
S'mores Rice Crispy Treats p.59
Beer Brownies p. 65
Banana Cake from the Sweet & Simple Cookbook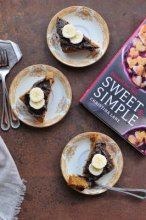 Description
gluten-free baking | banana cake | dessert for two | small desserts
Ingredients
6 tablespoons Coconut Sugar
2 tablespoons Butter-infused Coconut Oil* (melted)
1⁄4 cup vanilla dairy-free yogurt (I used SoDelicious)
3⁄4 cups Bob's Red Mill Gluten-free 1:1 Baking flour (or sub all-purpose flour)
1⁄8 teaspoon fine sea salt
1⁄4 teaspoon Baking Powder
2 tablespoons Butter-infused Coconut Oil* (for the frosting)
2 tablespoons Peanut Butter (for the frosting)
1 1⁄2 tablespoon dark cocoa powder (for the frosting)
1 cup Powdered Sugar (for the frosting)
1 tablespoon chocolate cashewmilk (for the frosting, or sub regular milk)
Instructions
Preheat the oven to 375 degrees and line a bread loaf pan (3x9) with parchment paepr. 
In a medium-size bowl, smash the banana very well until almost no lumps remain.
Next, stir in the coconut sugar, egg, and melted coconut oil.Stir very well until blended. 
Add the yogurt and stir until evenly incorporated. 
In a separate small bowl, whisk together the flour, cinnamon, salt, baking soda, and baking powder. 
Add the dry ingredients to the bowl of wet ingredients and stir until combined. 
Pour the batter into the loaf pan and bake for 28 minutes, or until a toothpick comes out mostly clean, with a few moist crumbs clinging to it. 
Let the cake cool on a wire rack. 
Meanwhile, beat together all of the frosting ingredients until light and fluffy, adding cashewmilk as needed to make a smooth, spreadable consistency. 
Frost the cake with the dark chocolate peanut butter frosting and top with additional banana slices (optional). 
Yields 4 Servings