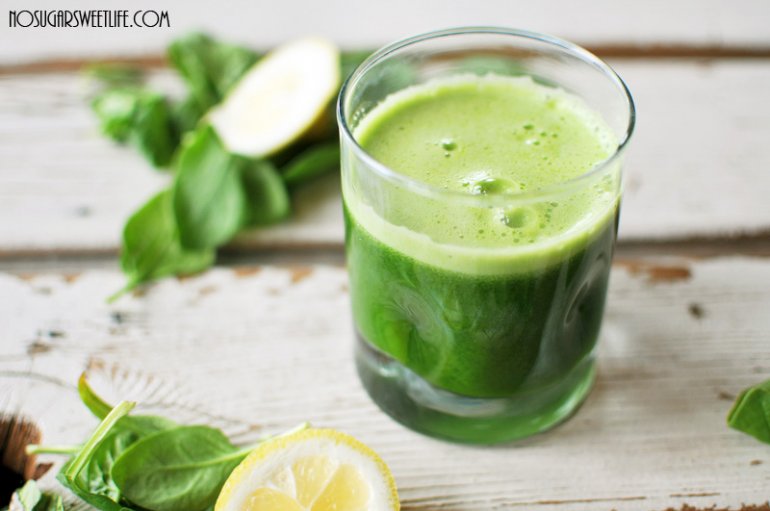 Okay, here comes a confession: sometimes my recipes fail...like big time. Like throw the entire batch straight-into-the-trashcan-fail.  Yesterday was one of those days. I was so excited about last week's super successful juicing/baking combo of Good Morning Juice and Carrot Cake Muffins that I sought out to replicate the process with a different set of flavors: a green lemonade plus lemon/lime bars using the pulp.  The lemonade was fantastic, but the bars were awful...waaaaaaaaaaaay too much spinach pulp to make something semi-sweet and palatable. And i just get so optimistic that I'm adding health/nutrients that I put way too much of the pulp in (over 2 cups).   So, you won't be seeing those on the blog.  I only include recipes that are tried and true and delicious!
Like this Spinach Lemonade:
This is a good one to try if you have a lot of extra leftover spinach that is about to go bad, or if it's on super sale at the grocery store... it uses 8 cups!!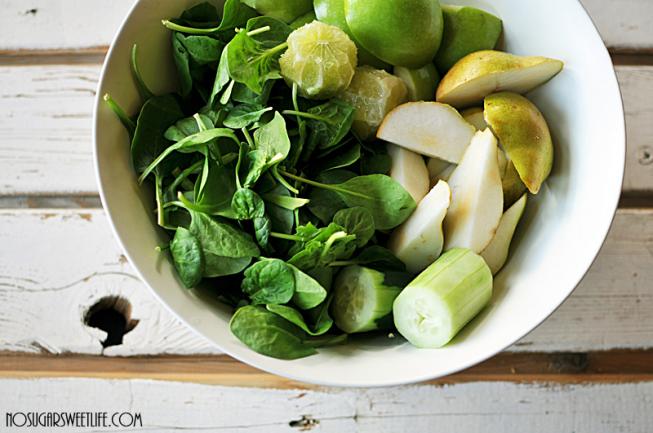 The juice is sweetened naturally with the addition of a pear and a couple of granny smith apples. But, if you like your lemonade really sweet, like Dear Hubby, you could add in a couple drizzles of agave nectar into your glass at the end.  But, I prefer it with all the lemon-y goodness shining through!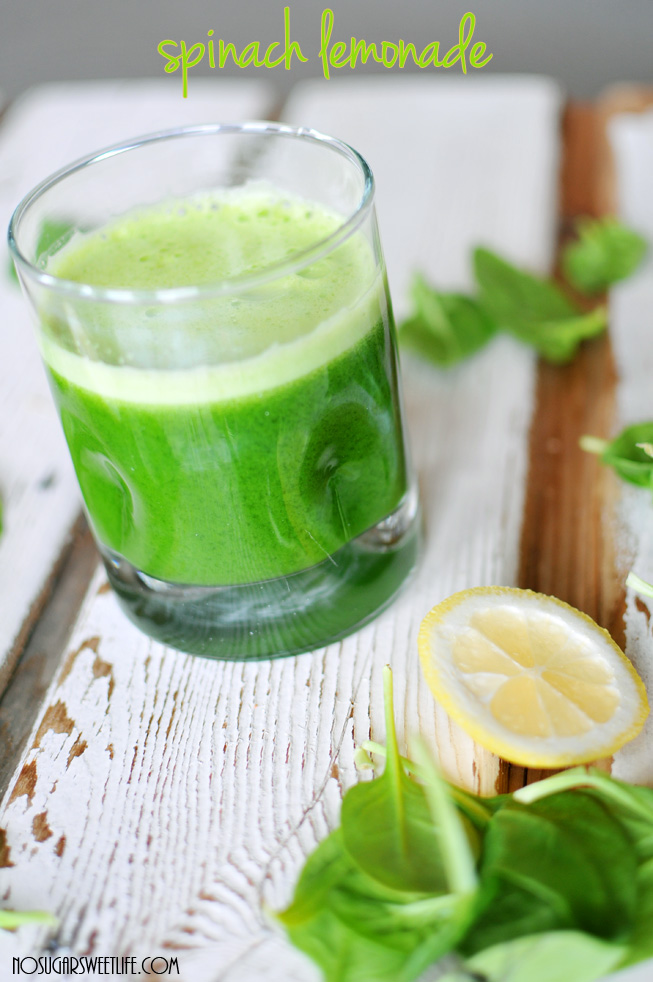 I just love how green and refreshing this juice is, even on a winter's day.  You could even add a yellow bell pepper if you had one lying around (which I didn't).  And have you noticed how much I love photographing juice?!?! #soooooopretty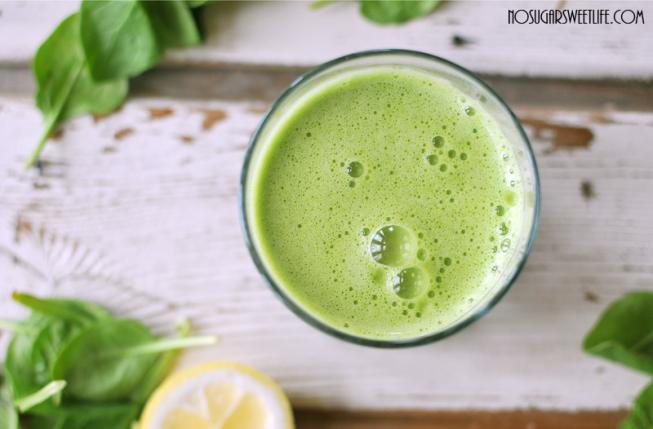 Other new recipes coming soon:
Caramel Oatmeal Bake
Morning Sunrise Juice
Veggie-filled Pizza Sauce using carrot/sweet potato pulp
Key Lime Pie Bites
Thin Pizza Crust
Do you have any recipe requests???
Spinach Lemonade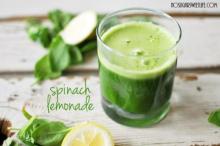 Description
Spinach Lemonade // @noshandnourish
Instructions
Peel lemons.
Core apples.
Juice everything.
Add a splash of agave nectar if you want to tame the sour/lemon flavor a bit.  (optional)
Yields 36 Ounces