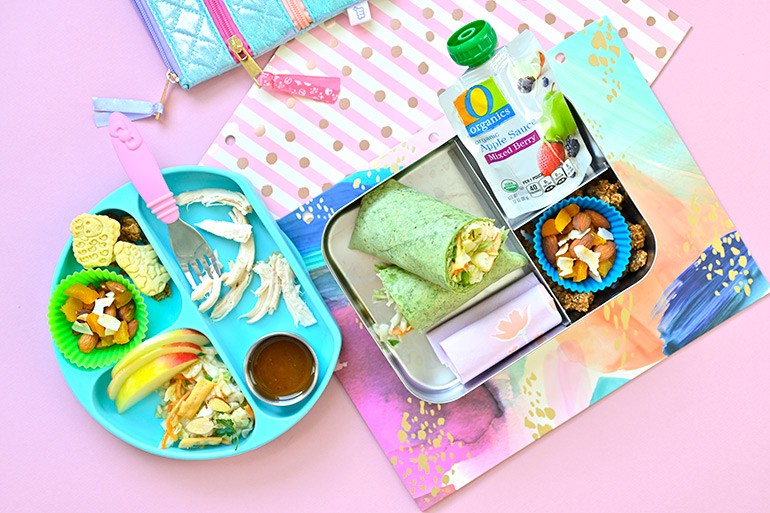 This is a sponsored post written by me on behalf of Safeway. All opinions are 100% mine.
The real question is... will we even GO "back-to-school"?
With so much uncertainty and so many parents doing different things for their kiddos this fall, I am going to be showing a mixture of plated lunches and actual packed lunchboxes over the next few weeks. And in this case, I'm going to show you how to make one meal, 2 ways. We love to Shop O Organics® at Safeway, because their USDA-certified back to school essentials are budget-friendly without compromising quality and taste... like these roasted almonds, apple sauce pouches, dried apricots, and vanilla animal cookies. Do you see a theme here?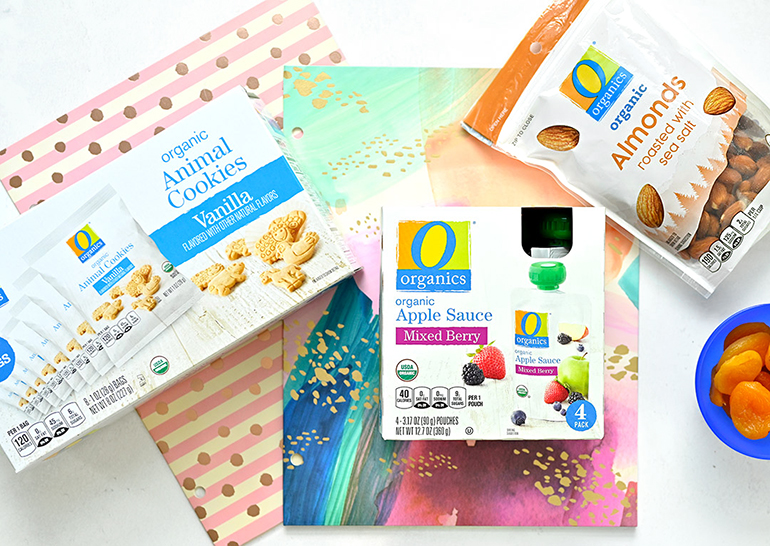 All of the items above start with the letter A! I created my #NourishABC series a couple years ago to get out of the lunchtime rut. Did you see my recent letter P lunch? Or letter O lunch (for O Organics!)?
A is for...
APPLE SLICES OR APPLE SAUCE
ASIAN CHICKEN SALAD
DRIED APRICOTS
ALMONDS
ANIMAL COOKIES
ANCIENT GRAINS GRANOLA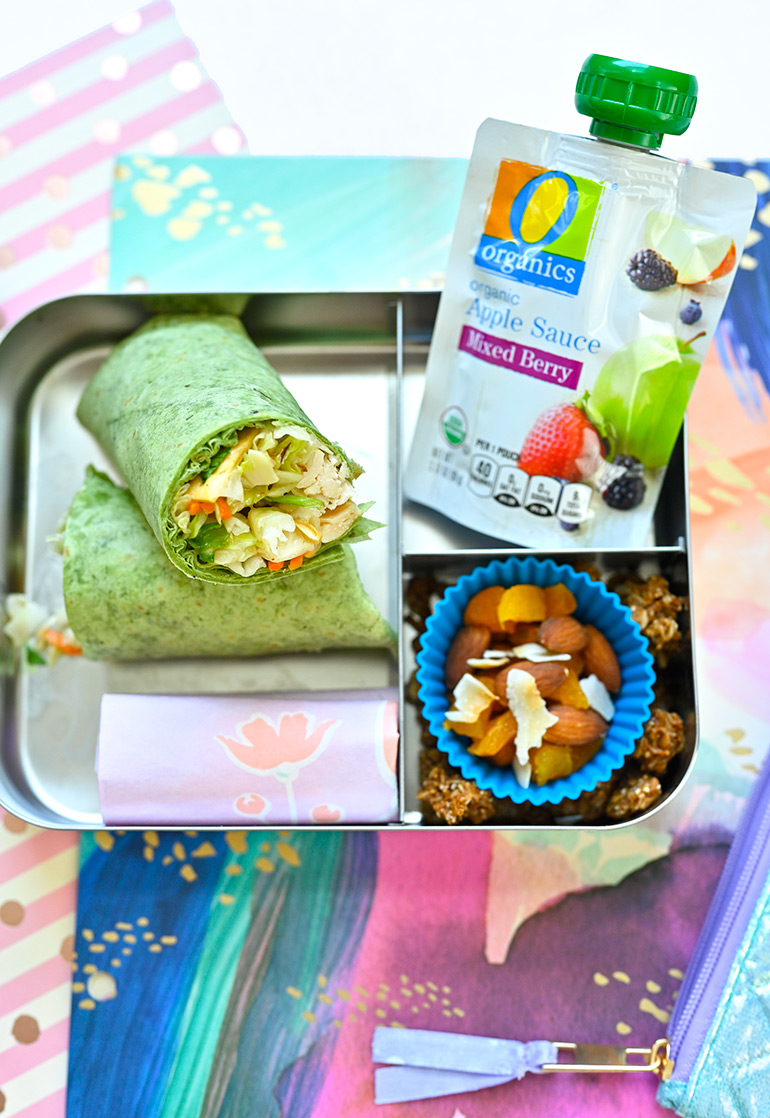 And a total #momhack: customize bagged salad! For this one I started with an Asian Chopped cabbage salad and then just added rotisserie chicken and a little more Asian Sesame dressing. You could also add water chestnuts, bell pepper, or sunflower seeds!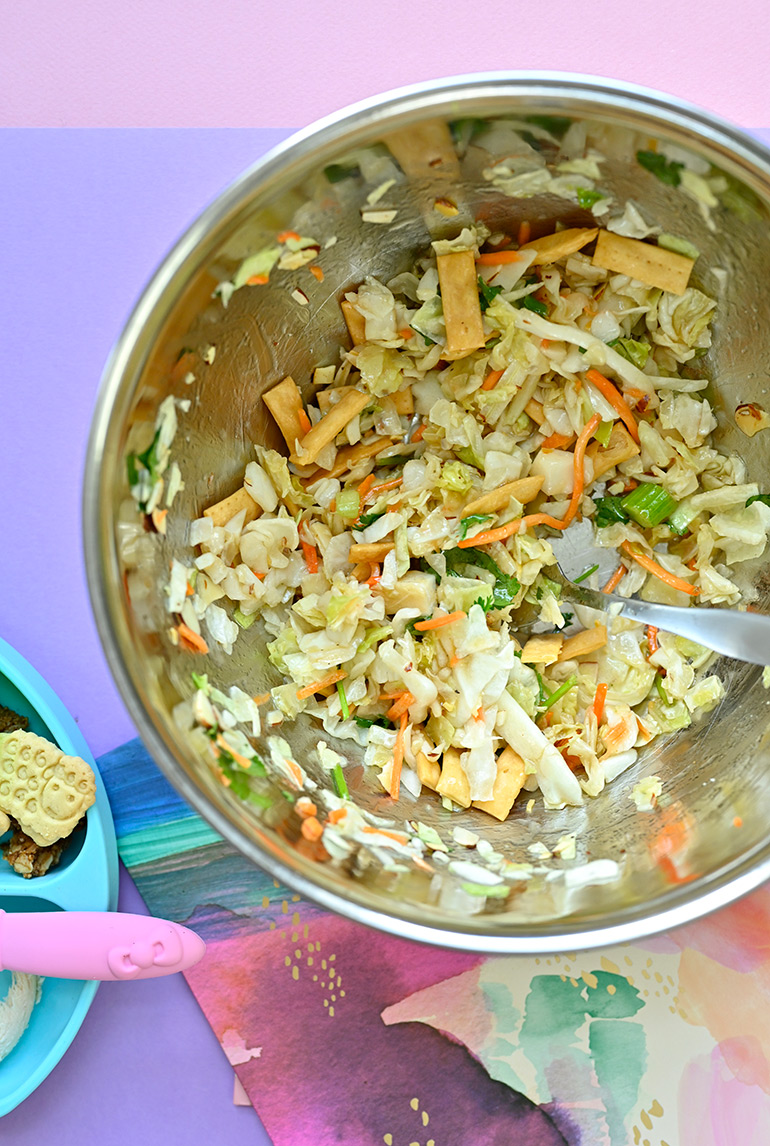 The main differences between the at-home plated lunch versus lunchbox to take to school (or eat as a picnic at the park) are:
1) deconstructed on the plate: chicken with Asian sesame dipping sauce and a side of chopped salad vs. a spinach wrap with chicken asian chopped salad inside.
2) apple slices vs. O Organics apple sauce pouch
3) a few animal cookies on the plate vs. none or a separate package in the backpack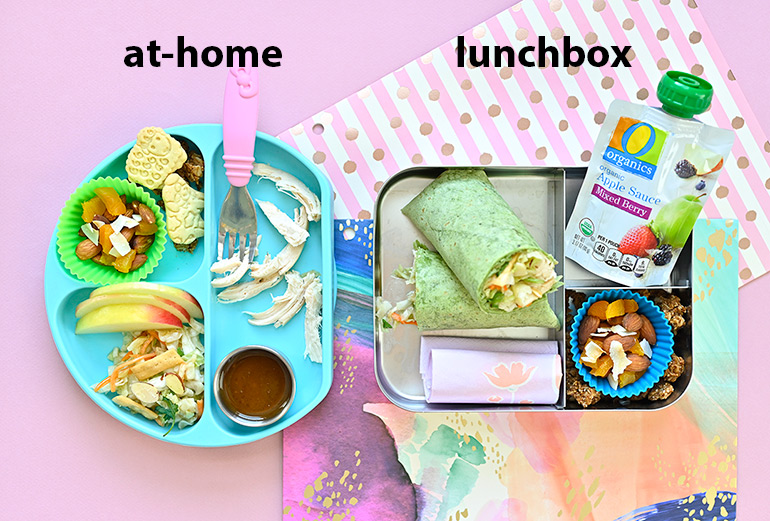 Wherever your kiddos will be eating this meal -- at school at their desk or at home in the kitchen, there's so many delicious flavors and textures to love. And they just might (as my daughter did) ask for seconds. We are actually going to be homeschooling in the fall, with a one day enrichment of Zoom classes for Spanish, Geography, and Science. BUT, I'm still planning on packing lunch in an actual lunchbox at least once a week, to eat outside picnic-style.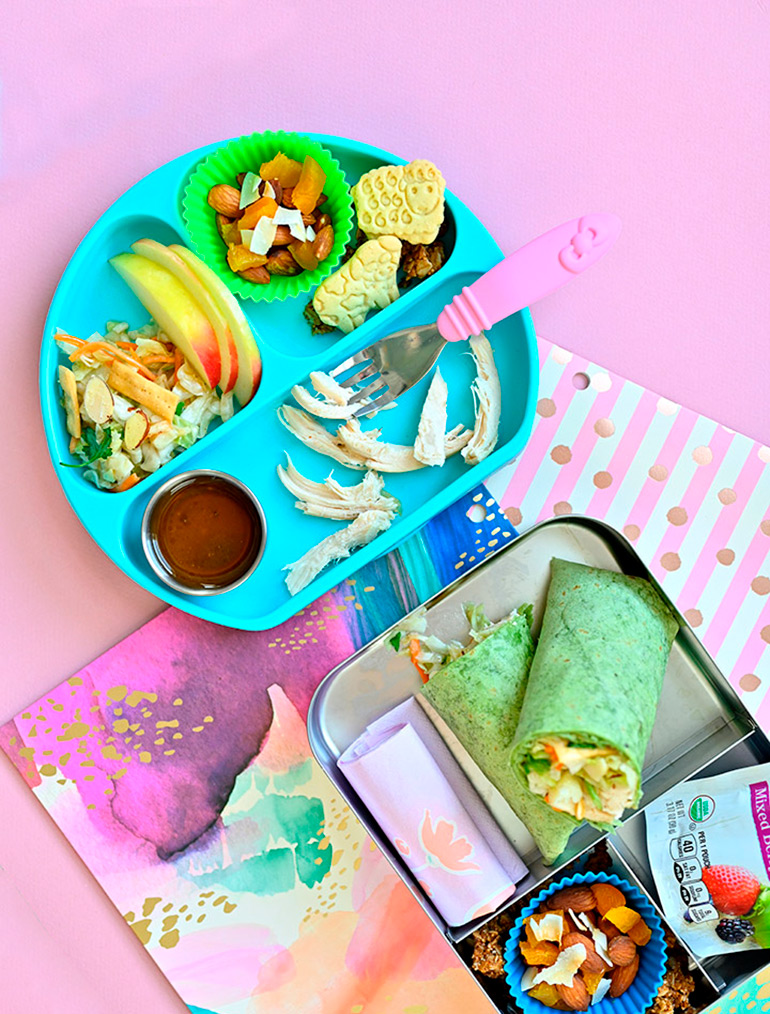 Babycakes is getting all of our lunch packing gear organized and perusing the weekly ad on the Safeway app! Saving money, especially during a pandemic, is always a good idea! O Organics® offers high-quality, USDA-certified organic products in every aisle of the store at a value.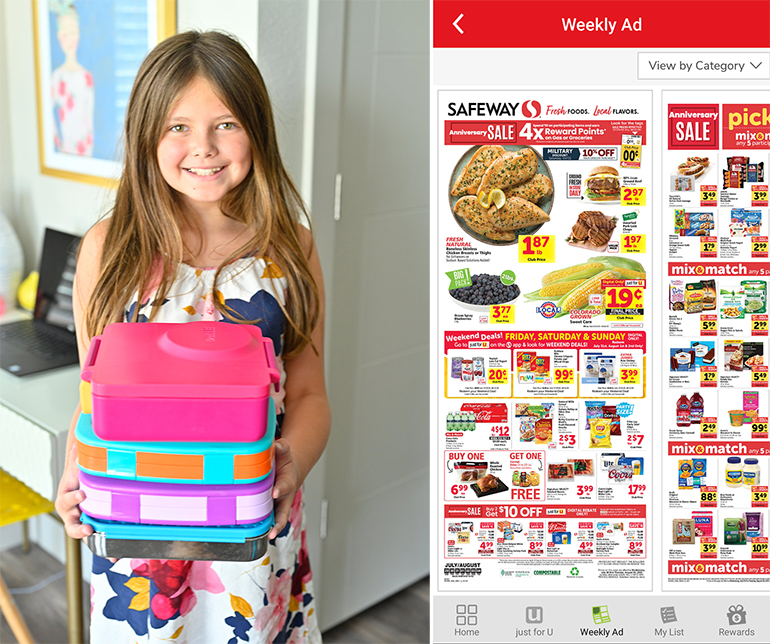 I shopped at Safeway in my local area, but you can also find O Organics® products exclusively at the Albertsons Companies family of stores, including Albertsons, Safeway, ACME Markets, Jewel-Osco, Vons, Randalls, Shaw's Supermarket, Star Market, and Tom Thumb. Safeway also offers Grocery Delivery and Drive Up & Go™ for convenient ways to shop!
Want more lunch ideas? Check out this sunshine risotto: