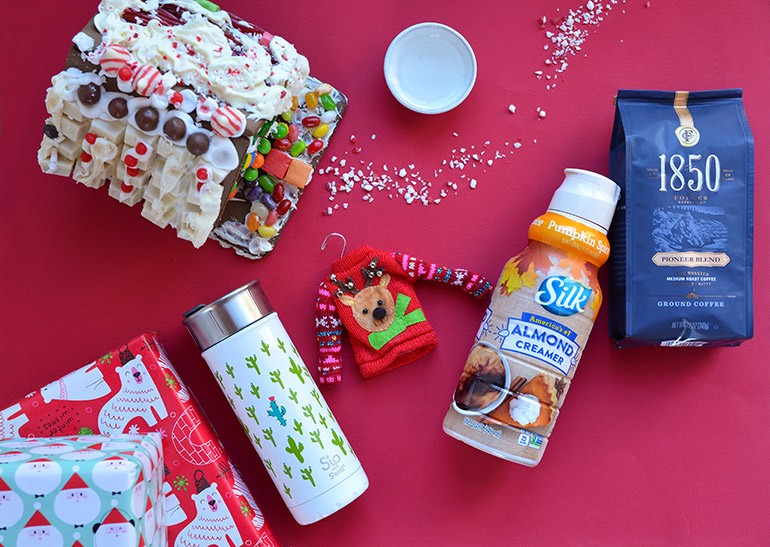 Tis' the season... for busyness, stress, and overspending. Oh, wait, that's not what this post is about! I'm excited to partner with Danone and JM Smucker to bring you 5 easy tips to simplify your holiday season. The opinions and text are all mine.
1) Take your coffee to go. With a cute to-go mug from Target, you can get out the door faster; or if that's not your style, enjoy it at home! It's easier to sit and wrap presents or play a game on the floor with a to-go mug! Start with 1850's Pioneer blend, then add some Silk almondmilk creamer; you'll be energized for all the things you have to do that day (even if one of them is just making a gingerbread house!). 
Speaking of gingerbread houses, we bought this one at (you guessed it) Target... and then supplemented the decorations by using up all of our leftover Halloween candy!! It was a total #momwin. We also got that adorable Christmas sweater ornament at Target.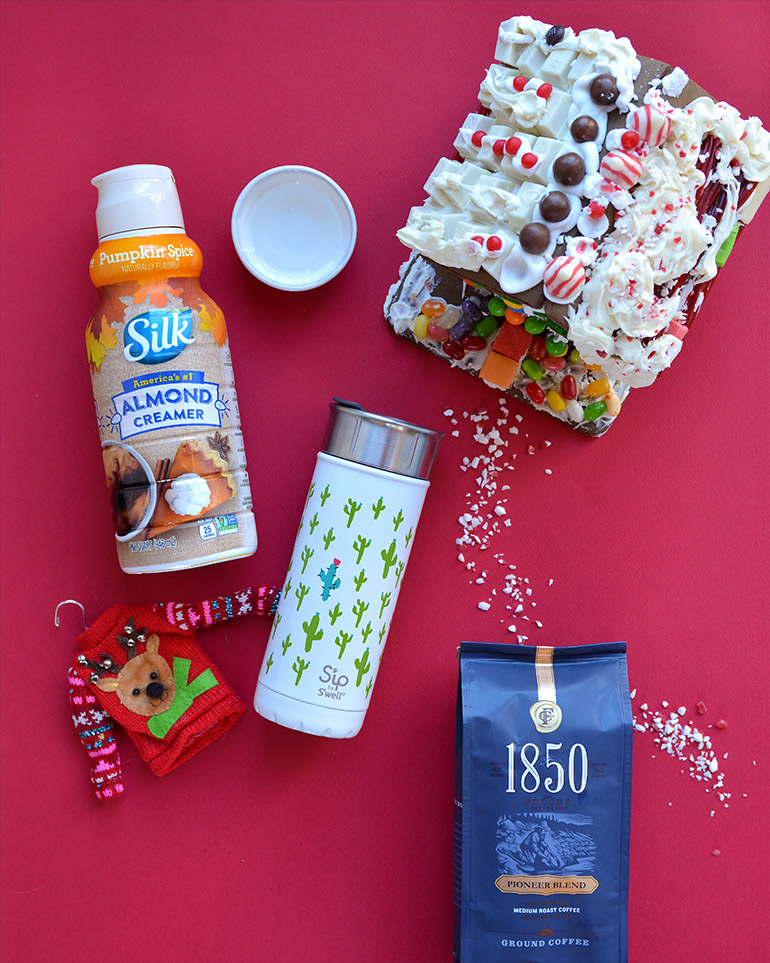 2) Shop at one place. Target has alllllllllll the things and gifts that everyone will enjoy! It truly can be a one-stop-shop for all your holiday gifts, entertaining, and everyday supplies. From now through 12/22, you can save up to 20% on participating coffee & creamer products with Cartwheel! So, be sure to download the app on your phone!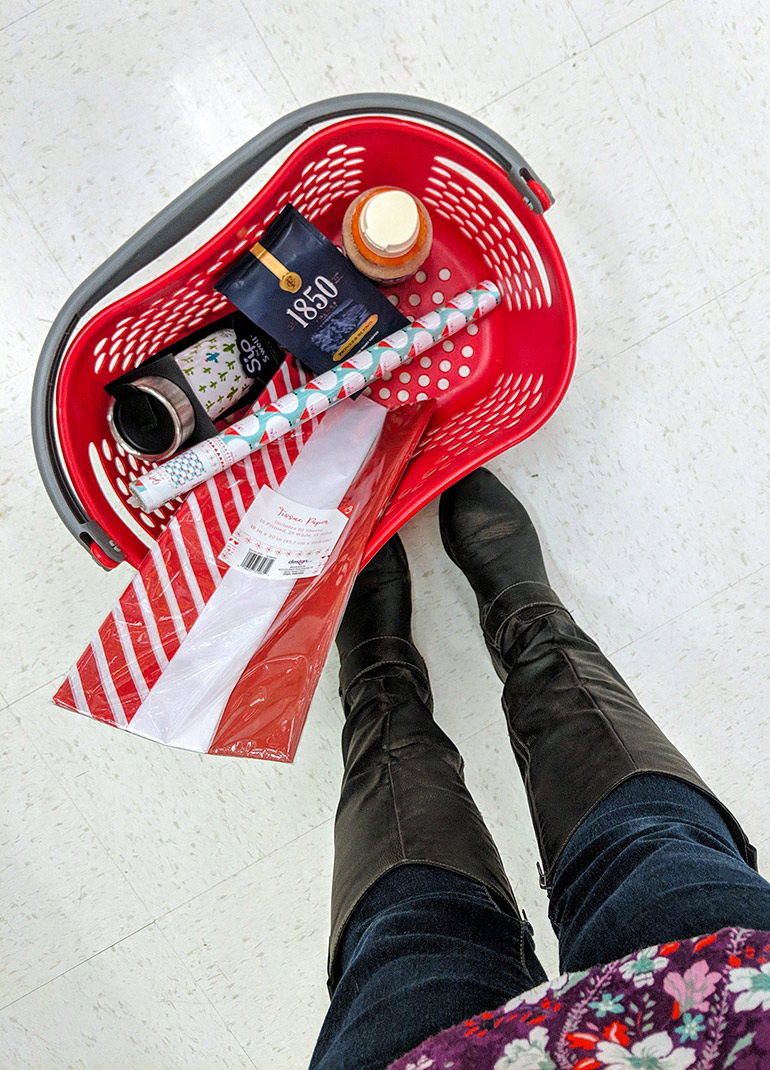 3) Work ahead a bit so that you can close the computer for a few days! Things are simplified when you can be totally present and focus on the friends and family around you. Rattle off that last email, delay something to the following week, and even say NO to things that might distract you. It feels so good to close that computer and unplug for a few days.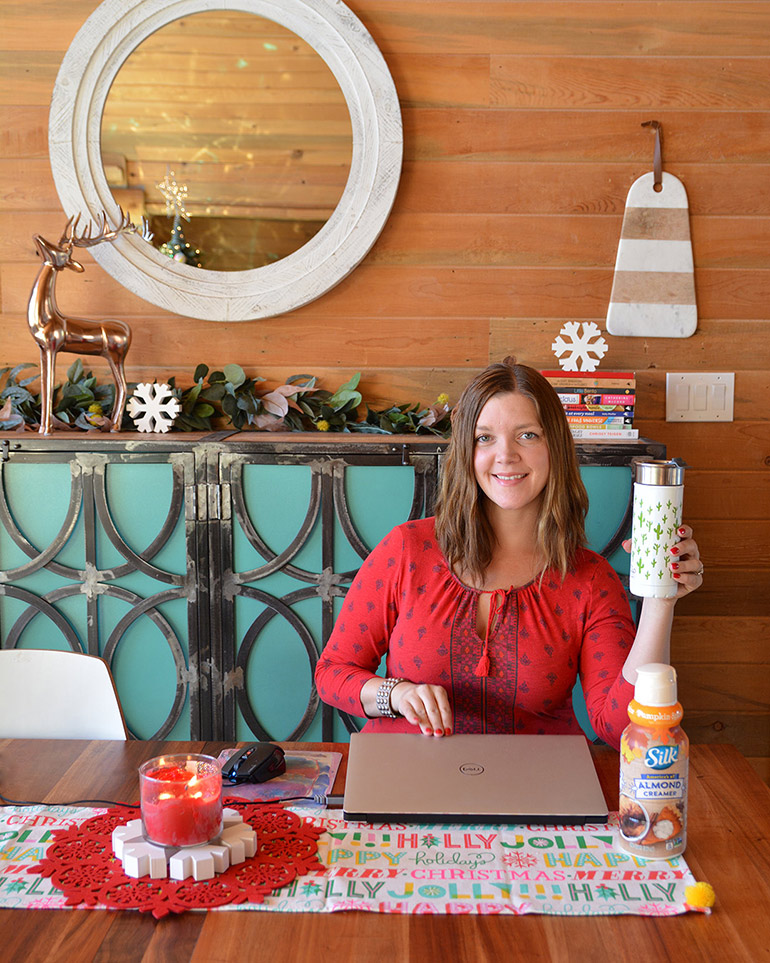 4) Balance out all the cookies with a Matcha Green Smoothie! With the holidays often comes extra indulgence... which is totally fine. I'm definitely alllllll about balance. But, I just feel better when I'm keeping up with green smoothies and hearty salads and plant-based meals.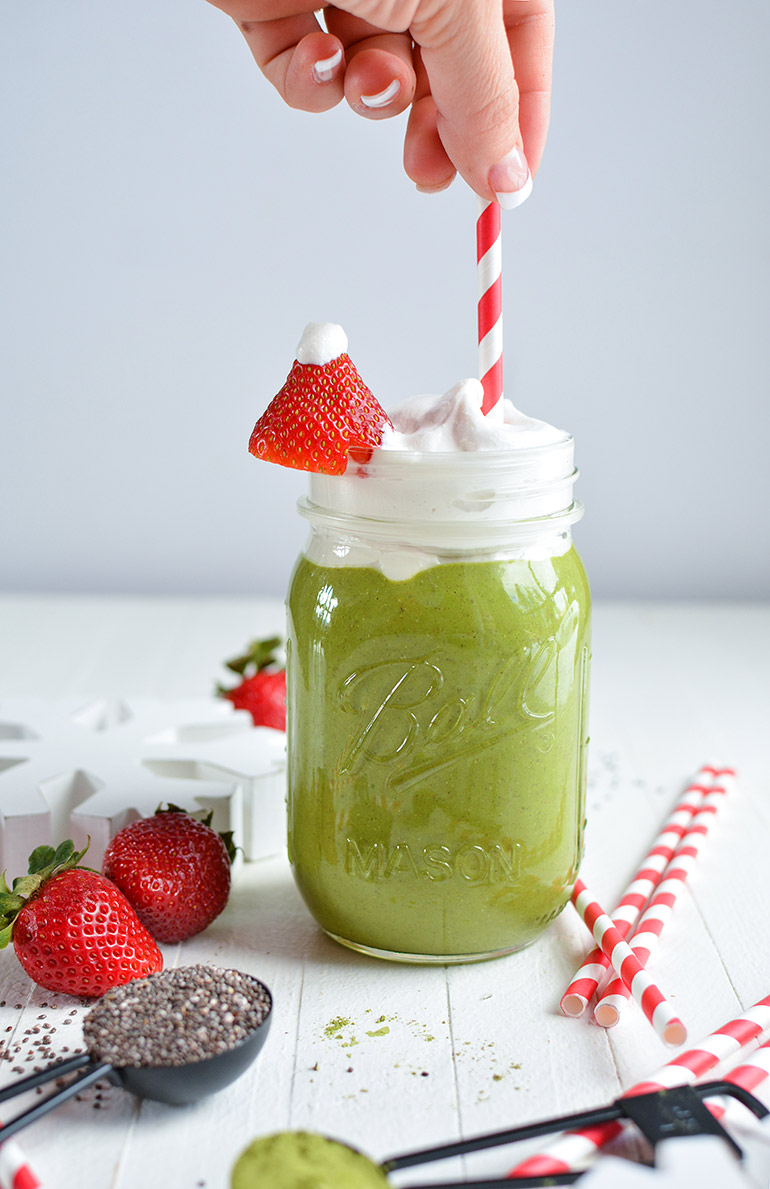 5) Wrap according to family member. With so many cute + affordable wrapping paper options at Target, just buy a handful and wrap all of one person's gifts in a certain type of wrapping paper. It makes things easier when it's time to open them... and you don't need gift tags!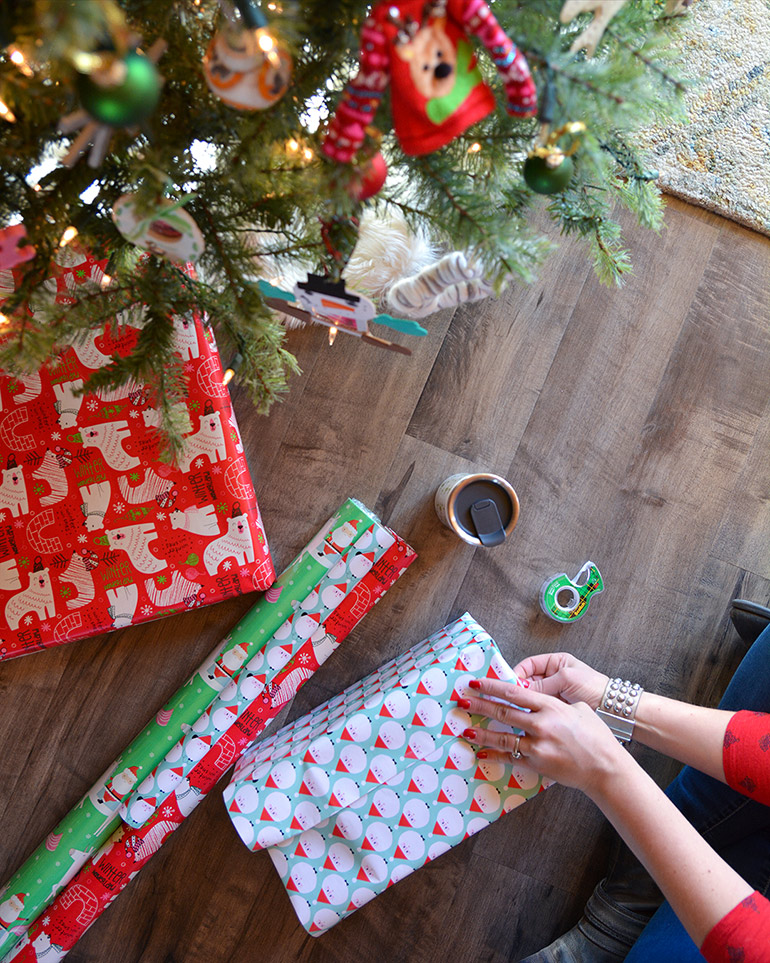 I hope that you enjoy a wonderful holiday season!
xoxo,