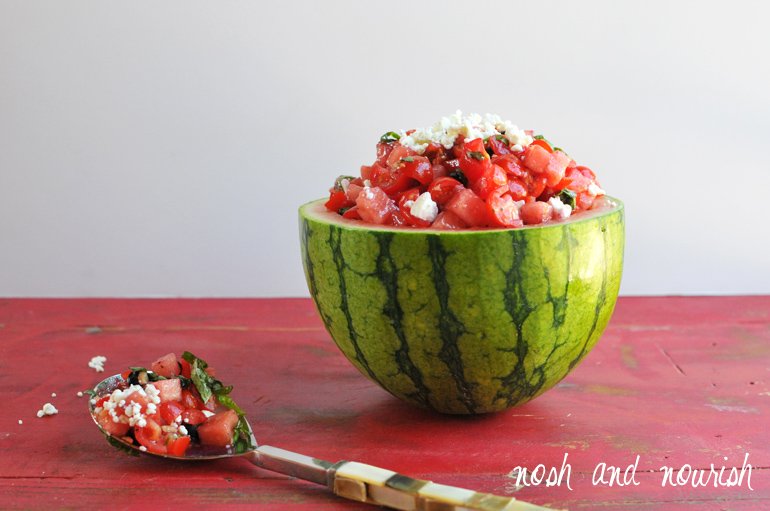 This red, white, and blue bruschetta is a perfect appetizer for your 4th of July celebration --- be it a big barbecue with friends, a picnic by the lake, or appetizers on a blanket before the fireworks. It's beyond delicious, and seriously... how cute is it served in a half watermelon bowl?!
Introducing Red, White, & Blue Bruschetta:
It's super easy to make and super festive with all the right colors -- in a combination that tastes amazing:
Red: juicy watermelon and diced grape tomatoes
White: feta cheese
Blue: frozen (thawed) organic blueberries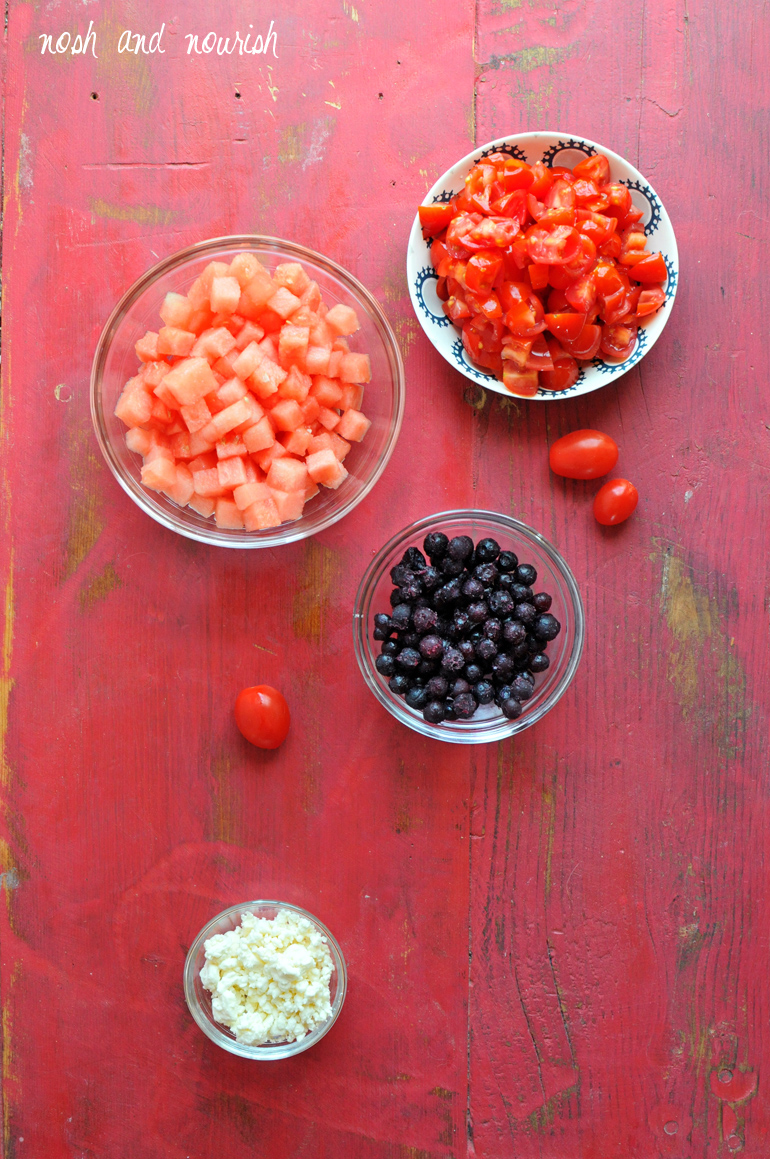 Tossed together with fresh basil, balsamic vinegar, minced garlic, and salt and pepper, this is a sophisticated (yet super easy to make) summer appetizer that everyone goes crazy over!! I served mine over Udi's millet chia gluten-free bread, but you can also use sliced french bread or even a nice cracker.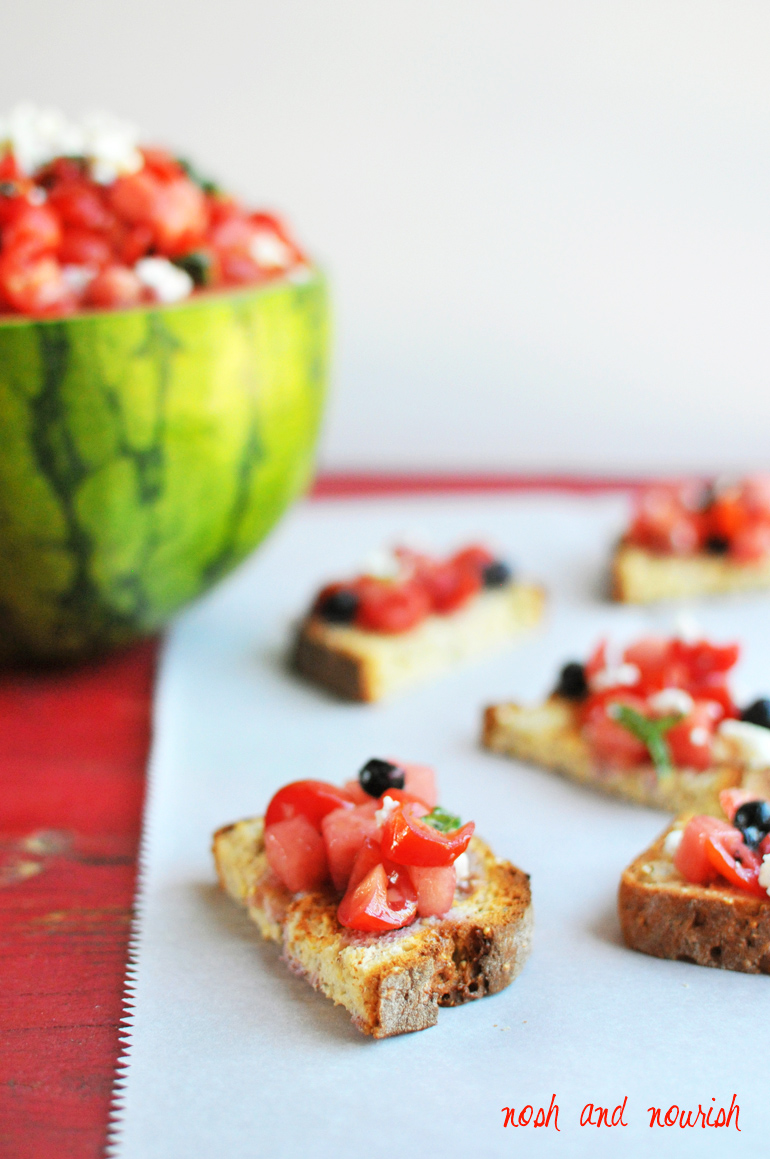 Or try the low-carb option:
You can also serve it as more of a fruit salad if you prefer, and forget the bread altogether!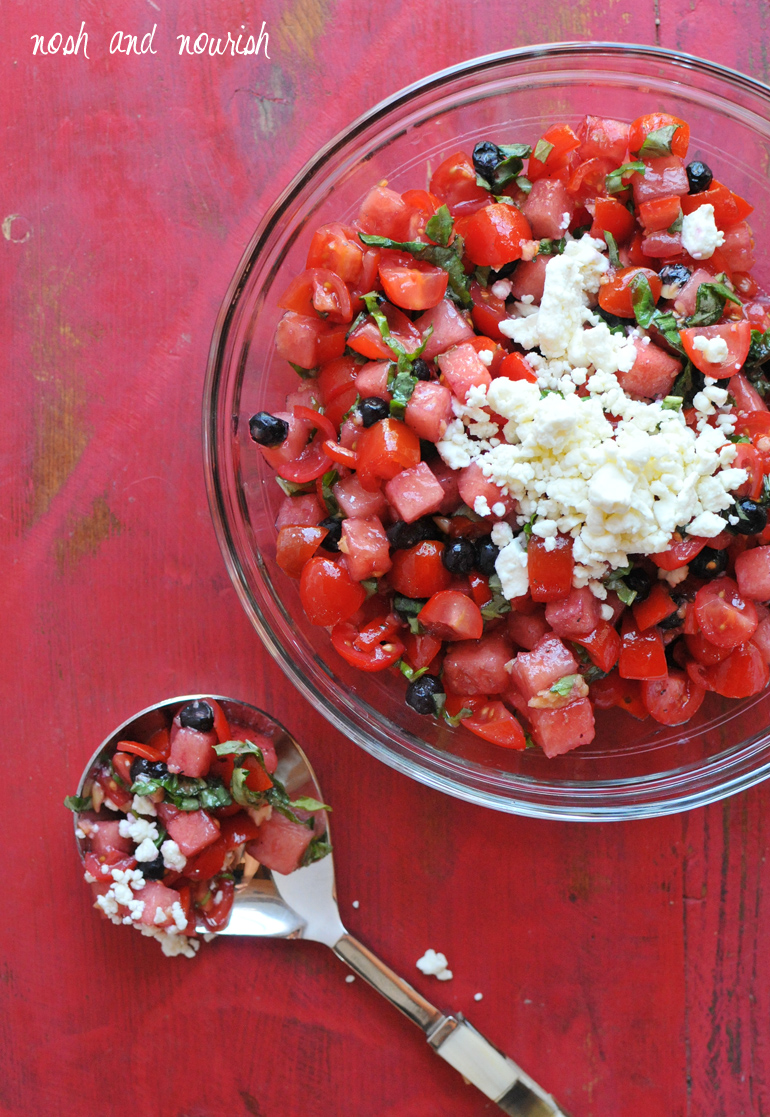 No matter how you serve it, people will be asking for seconds... and thirds... and a copy of the recipe!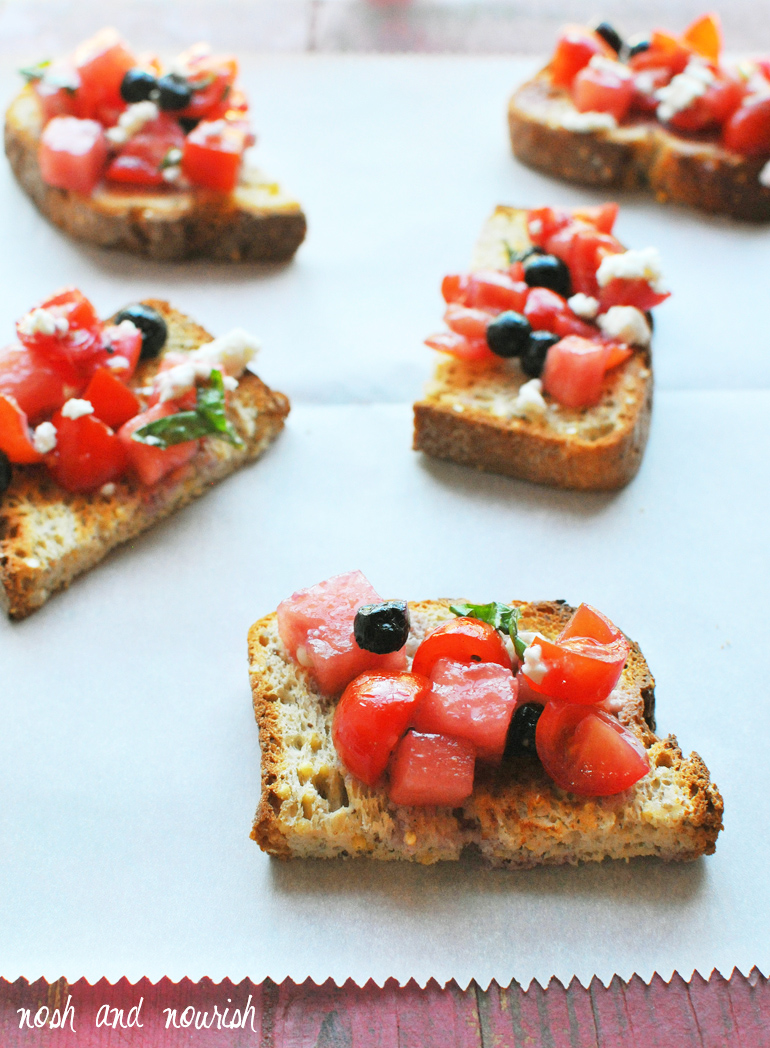 Other things you might want to make over the 4th of July weekend:
Red, White, & Blue Bruschetta
Description
Red, White, & Blue Bruschetta --- served in a watermelon bowl. Sooooo cute and perfect for the 4th! // via Nosh and Nourish
Ingredients
1 1⁄2 cup watemelon (diced into small cubes)
2 1⁄2 cups diced grape tomatoes
1⁄2 cup wild blueberries (frozen and thawed, or fresh)
1 tablespoon Minced Garlic
1⁄2 tablespoon WHITE Balsamic Vinegar
1⁄4 cup diced fresh basil
1 loaf Udi's Millet Chia Bread (or sub french bread or crackers)
Notes
Combine all ingredients in a large mixing bowl. 
Stir until thoroughly combined.
Serve with sliced bread (optional). 
Instructions
Yields 8 Servings