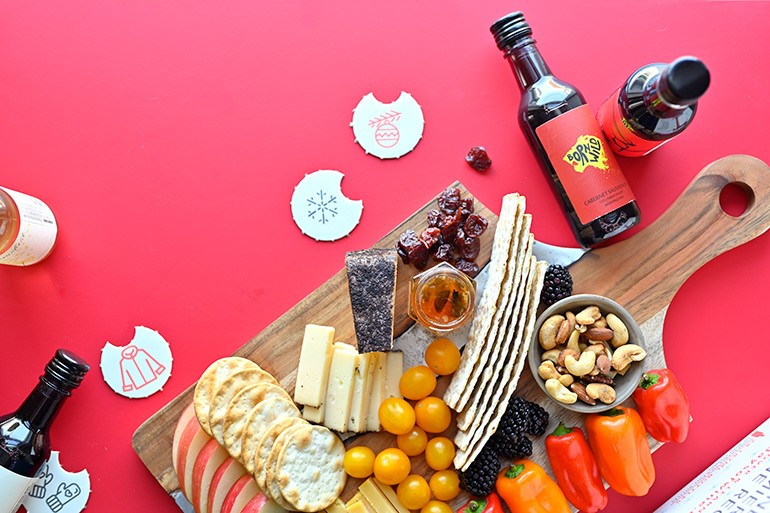 This is a sponsored post written by me on behalf of Safeway. All opinions are 100% mine.
First of all, you must be legal drinking age to enjoy this product.
Can you even believe it's October and the holiday season is almost here?!?!? Wasn't it just February? LOL. We'll be starting some new traditions this year, one of which will be this wine advent calendar for the grown-ups! Oh, and decorating at approximately 12:02AM on November 1st. (no judgement!)
Whether you are planning holiday gifts or want one yourself to try wines from CA, WA and OR this holiday season, or both, Safeway's new limited-edition Wine Advent Calendar is both super fun and DELISH! The calendar includes 24 unique wines from premier US wine regions in California, Washington and Oregon. Within these locations some of the wines are sourced from prestigious subregions like California's Paso Robles, Washington's Columbia Valley and Oregon's Willamette Valley. There are a total of 24 - 187ml (~6.3oz) bottles of wine – one for each day in December leading up to Christmas (Dec 1 - 24).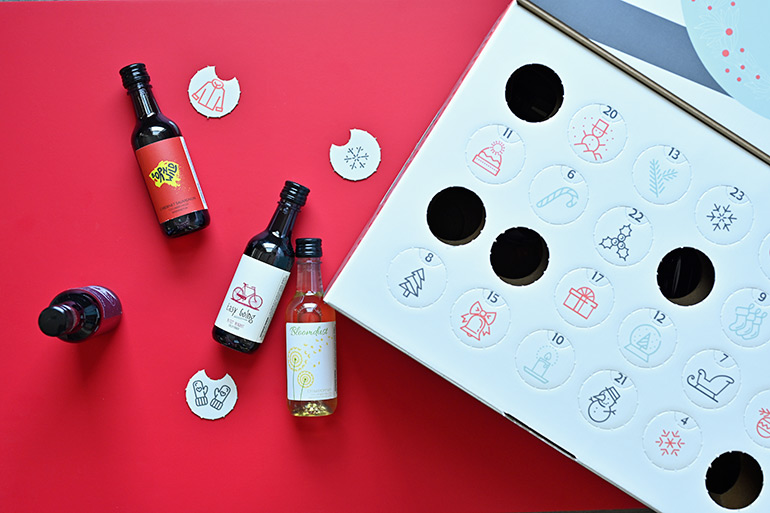 As far as holiday gifting, you can:
1) Give the whole advent calendar to a friend, as is. It's a fabulous present!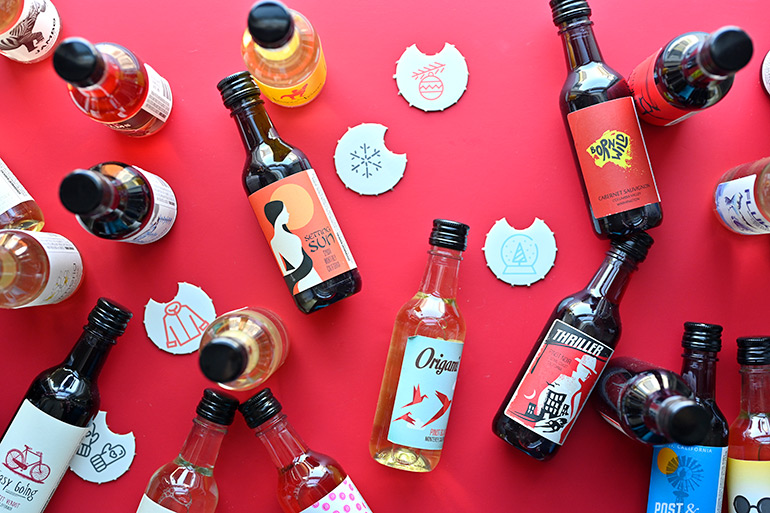 Inside the calendar, there are 13 reds, 9 whites and 2 roses. No duplicate wines within box, so each day will be a new experience! There are 17 distinct varietals included within advent calendar to suit every palate and drive experimentation – everything from Chardonnay, Cabernet Sauvignon, Pinot Noir and less known varietals like Gewürztraminer. Visit www.24daysofwine.com to learn more about the wine and region you will be tasting that day!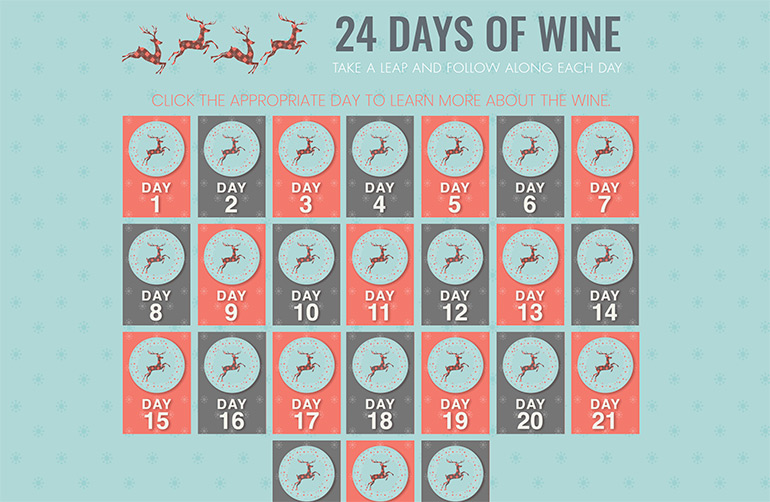 2) Give the whole advent calendar PLUS items to make a fabulous cheese board.... the ultimate holiday gift!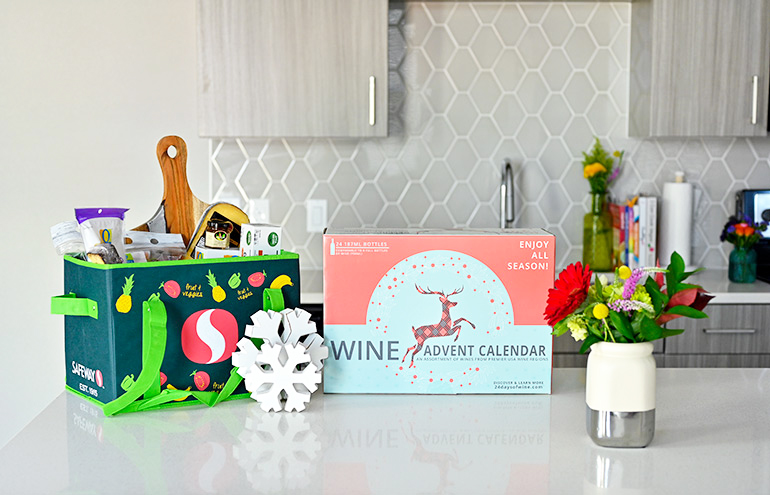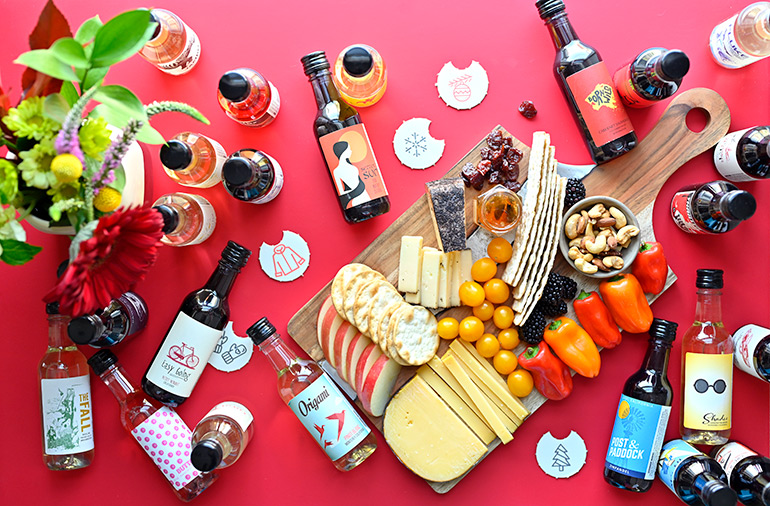 Here is what you need for the cheese board (cost was a little less than $50):
2 CHEESES: I CHOSE PRIMO AGED GOUDA + BUZZED ESPRESSO CHEESE
2 FRUITS: I CHOSE HONEYCRISP APPLES AND BLACKBERRIES
2 VEGGIES: I CHOSE O ORGANICS® SWEET MINI PEPPERS + GOLDEN CHERRY TOMATOES
2 CRAKCERS: OPEN NATURE® WAFER CRACKERS + O ORGANICS® ROSEMARY FLATBREAD CRACKERS
2 -3 EXTRAS:O ORGANICS® NUT TRIO PLUS DRIED CRANBERRIES + BLOOD ORANGE PEPPER JAM
SNACK BOARD (OPTIONAL)
BEAUTIFUL BLOOMS (SAFEWAY HAS THE BEST FLORAL DEPARTMENT!)
3) Split up the wines and give 4 - 6 of the 187ml bottles PLUS items to make a fabulous cheese board to multiple friends.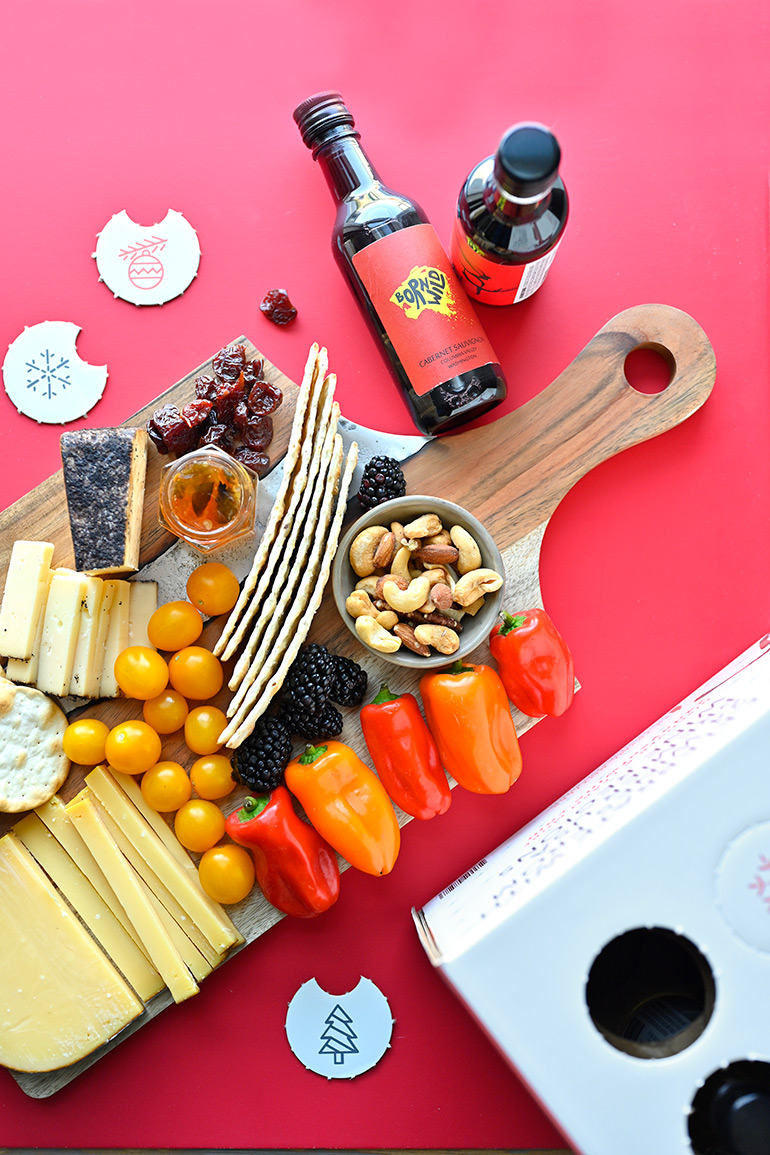 Safeway also offers Grocery Delivery and Drive Up & Go™ for convenient ways to shop! I shopped at Safeway, but you can also find these wine calendars at the Albertsons Companies family of stores, including Albertsons, Safeway, Jewel-Osco, Randalls, Tom Thumb and Vons.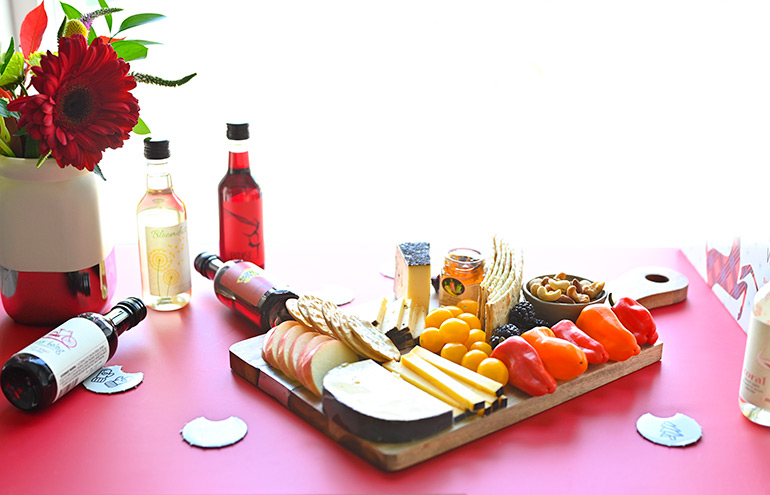 Want more cheese board ideas? Watch this video: