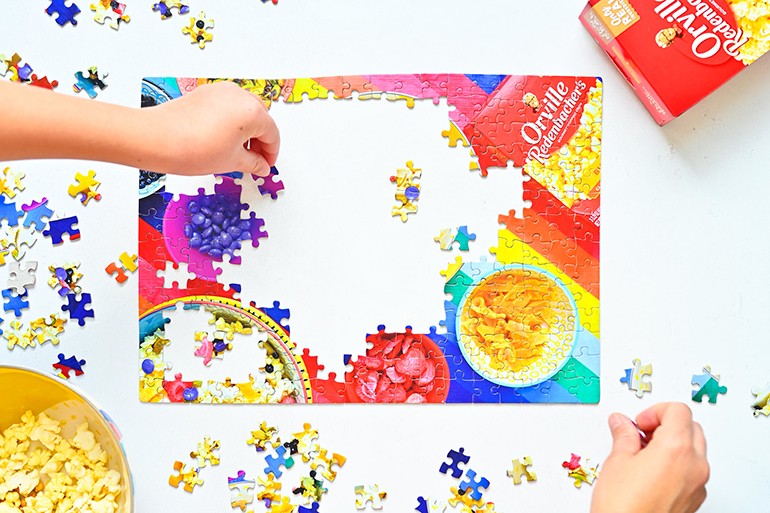 This is a sponsored post written by me on behalf of Orville Redenbacher's. All opinions are 100% mine.
I don't know about you, but we have been spending a LOT more time at home this summer than ever before. So I've compiled a list of activities we've been loving lately. Do you know what pairs well with allllllllllll the summer at-home activities? Orville popcorn!
1) Customized Puzzles.
I am obssessed with these Shutterfly puzzles!! You can print out any of your favorite pictures onto a puzzle --- like this fun Orville rainbow popcorn shot I created for this post! I also have puzzles with this smoothie pic, and one with this family pic, and one with this magazine cover pic. I filmed a stop motion video of us completing the puzzle (it took about an hour). You can watch it here. And watch the popcorn bowl go from full to empty!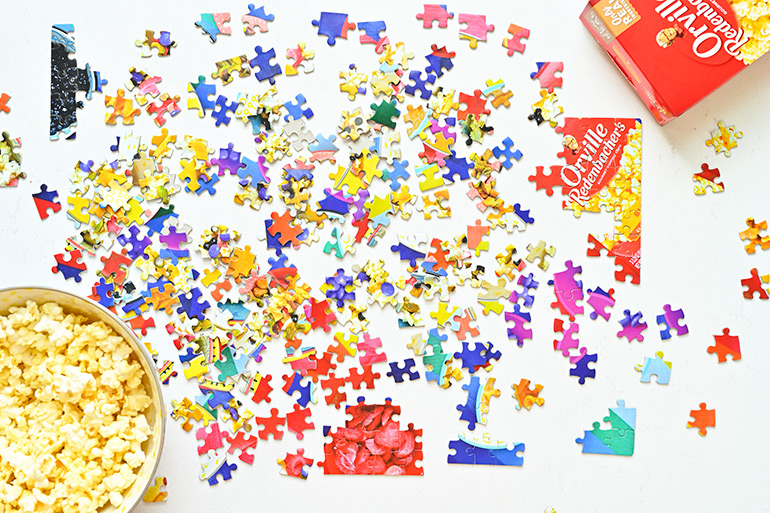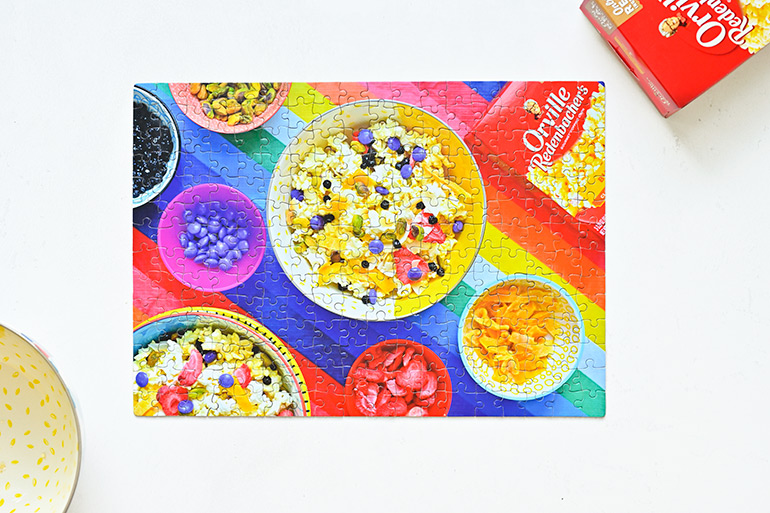 EXCITING NEWS: Orville has a brand NEW popcorn out: made with avocado oil!! Simple ingredients, delicious taste. I personally love avocado everything, and this is no exception!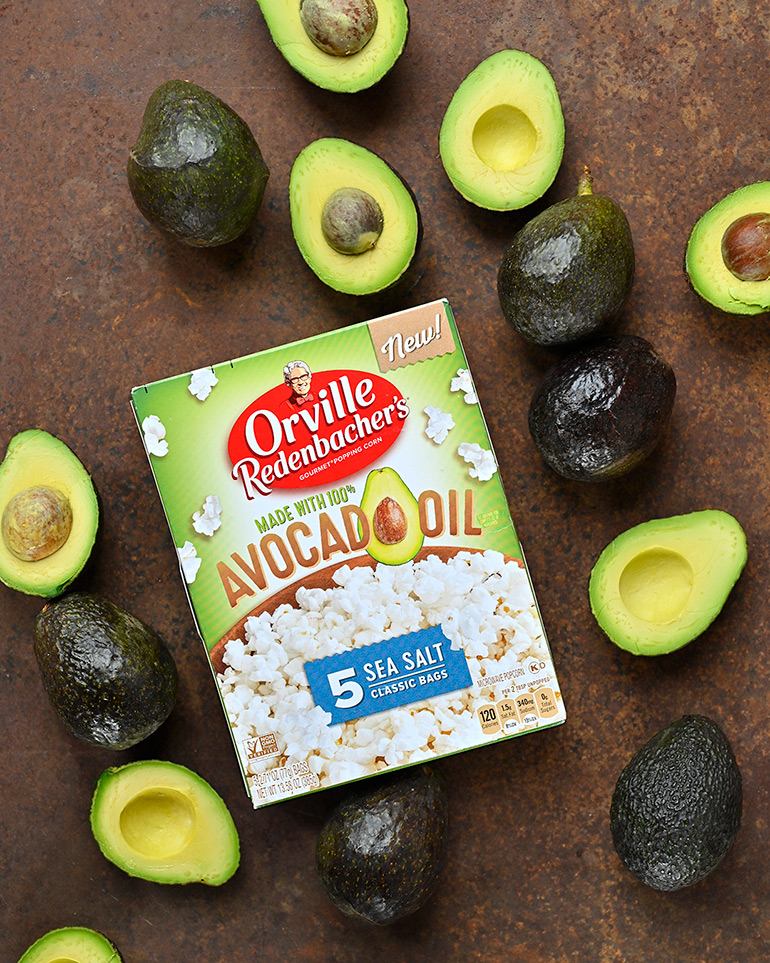 2) Board games on a picnic blanket in the yard.
We're pictured here playing Trivial Pursuit Jr. It's worth noting that Babycakes almost always beats me on this one. Other games we like right now:
PHASE 10
RUMIKUB
MONOPOLY JR
LIFE, WITH PETS
QUIRKLE
UNO FLIP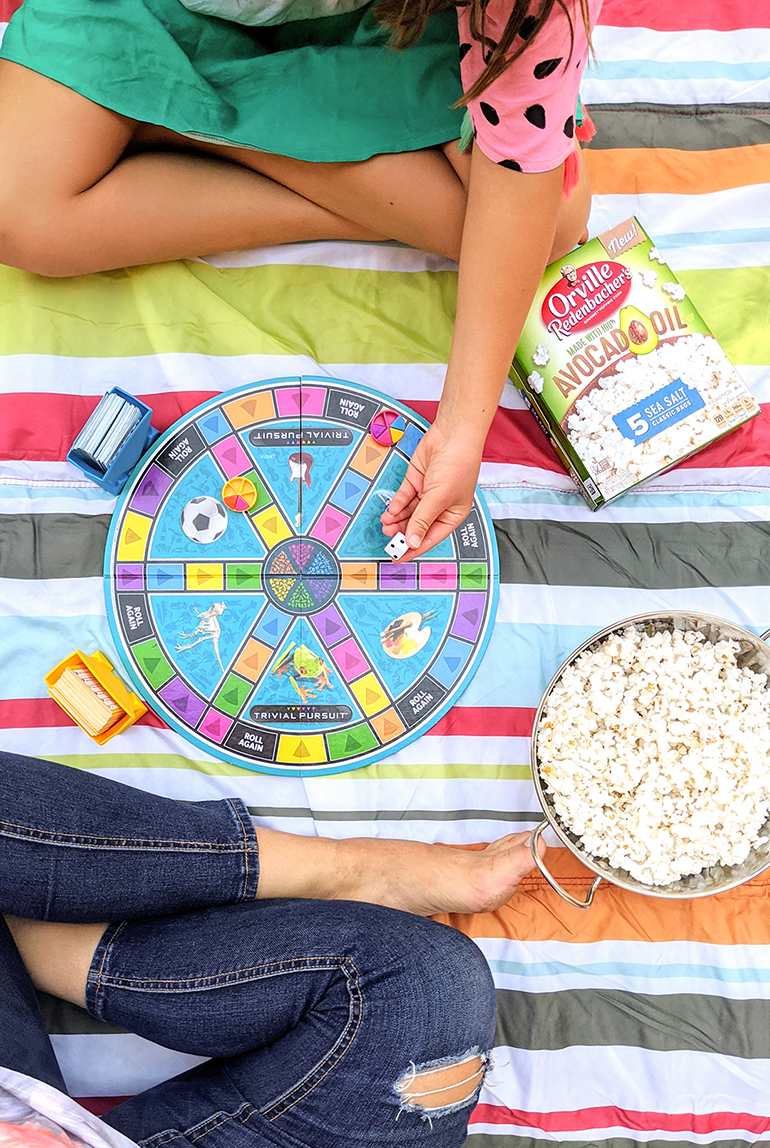 3) Colorful cornhole.
We went ahead and bought a professional grade cornhole set this summer and even measured out the proper distance between boards. So far I'm the reigning champ of our household, but there's still a few weeks to see if I can keep that title. Lol. Be sure to check out our instagram post this week because we're giving one of these colorful cornhole sets to one of YOU! Weather resistant bags and all.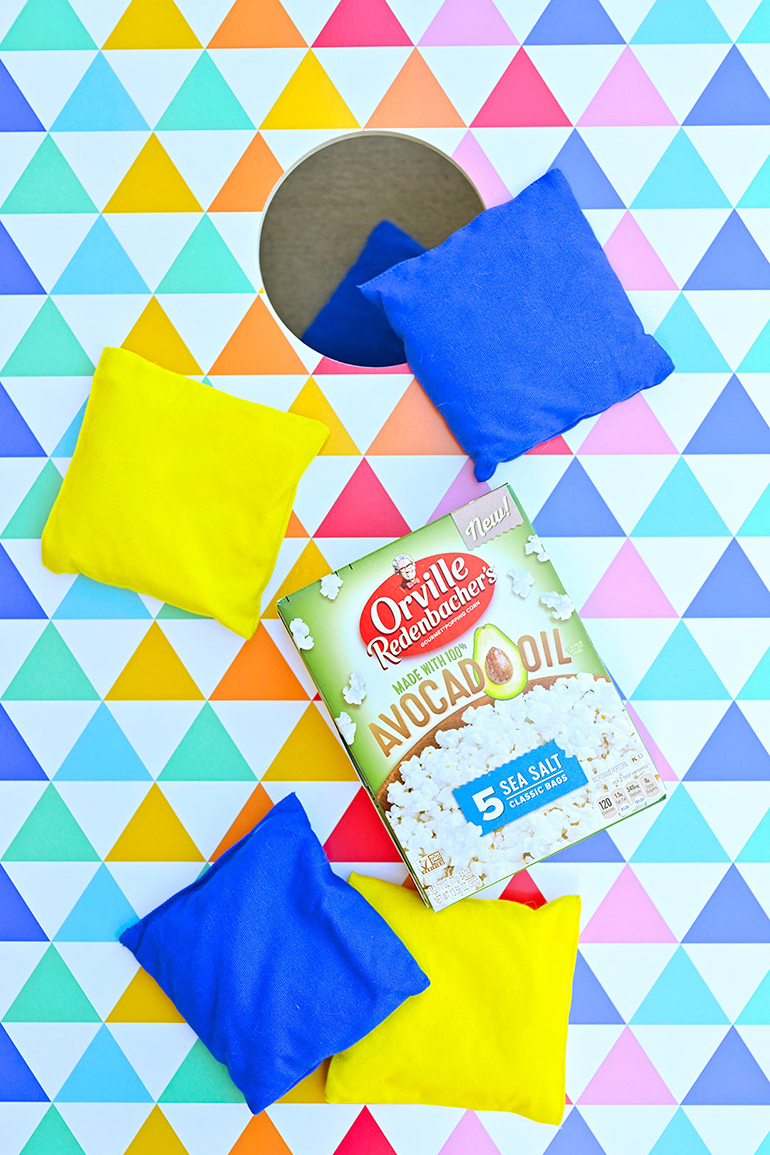 4) Outdoor movie night
Whether nature documentaries are more your thing or family movies like Maleficent 2, one thing is for sure: it's not movie night without Orville microwave popcorn!
This is the outdoor screen we ordered, in case you're interested.
And we have this projector (we use it in our basement and also bring it outside for summer movie nights).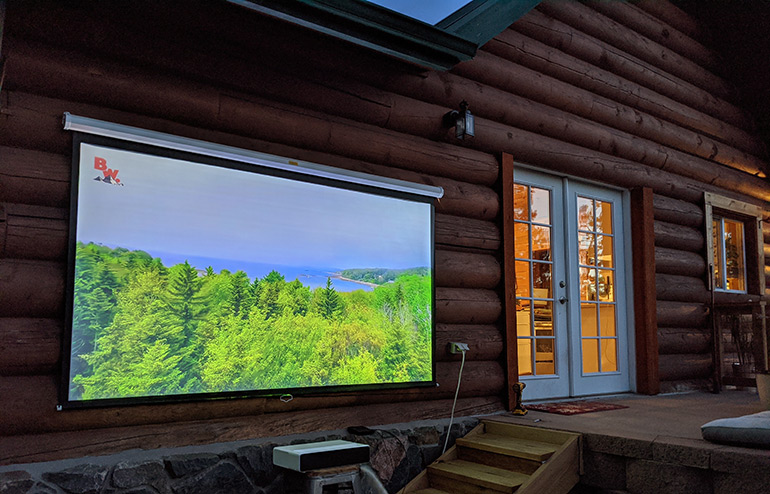 Want a summer-y cocktail to go with your popcorn? Try my roasted strawberry frose!