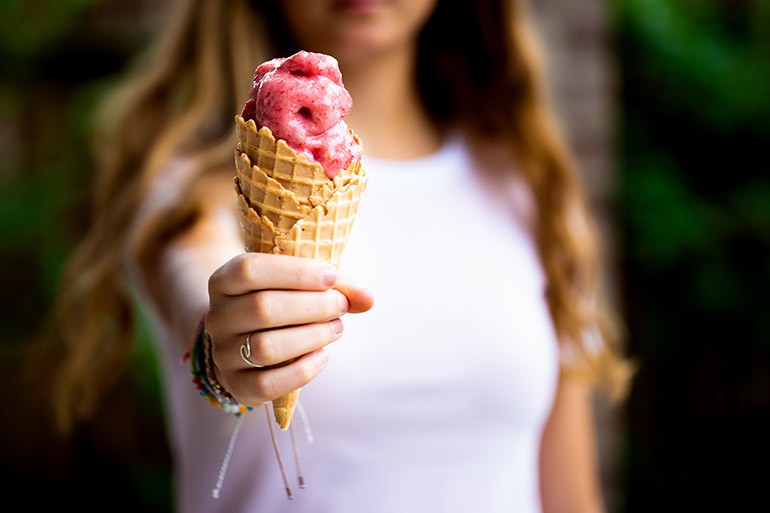 Hi! Ale here, from @piloncilloyvainilla. There's something I need to confess, it's not serious, but I still need to acknowledge it anyway. I am the pickiest person when it comes to ice cream; I don't like most of them. So when you see how natural this strawberry and banana ice cream is, I think you understand why I've become so picky.
This ice cream (often called "nice cream") is creamy and fresh; you'll love it right away. In my house we don't buy ice cream very often... and when we do have ice cream, it's usually homemade or as a special treat for the kids. This ice cream is the easiest thing in the world, and it only has two ingredients: bananas and strawberries.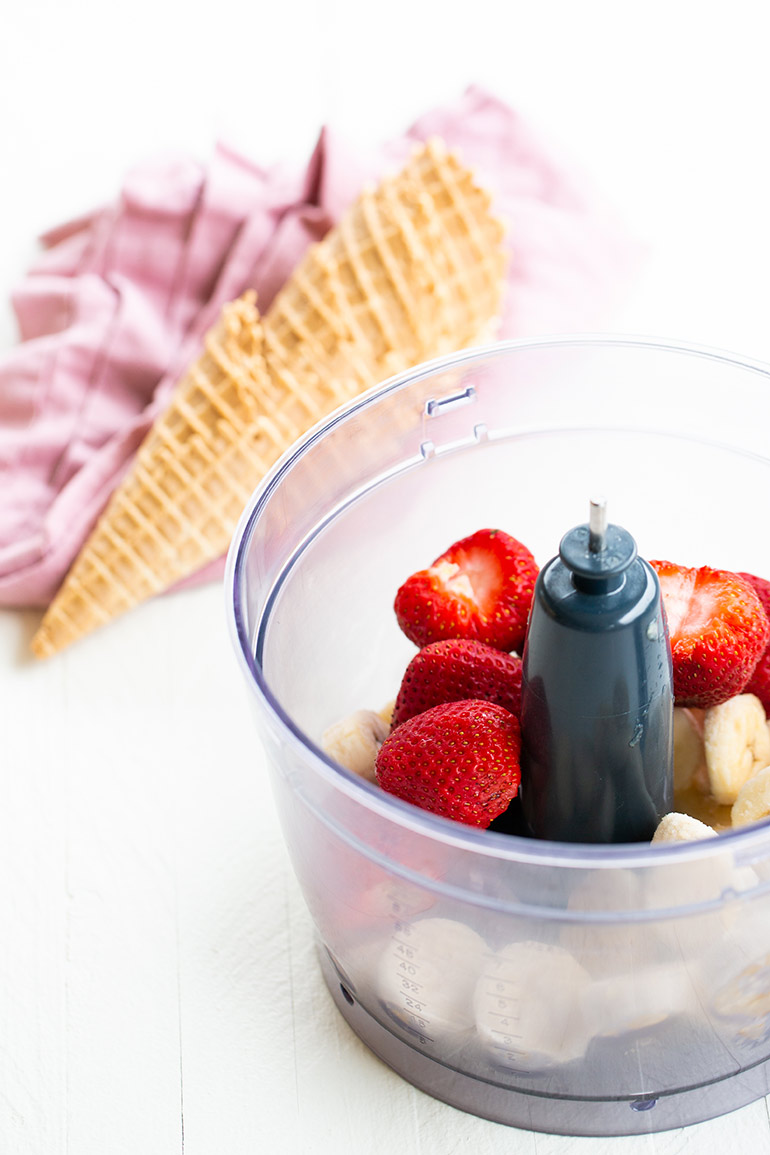 The good thing about this ice cream is that my kids swear I'm the best mom in the world because they can eat it whenever they want and even for breakfast!! An excellent option to serve it as the first meal of the day is with a spoonful of raspberry chia seed jam and granola on top. Amazing right? Anyways, here are a few tips and tricks that might help you out.
Tips and tricks:
The only trick for making this ice cream in no time at all is to have all the ingredients ready and the banana frozen beforehand.
The best way that I found to freeze bananas is to put a silicone mat on a baking sheet or some parchment paper and then place the slices of banana on top.
I usually use fresh strawberries, but I've used frozen strawberries or other frozen berries, and it turns out just as good.
If you have extra strawberries, you can make these strawberry scones that are super delicious, or a quinoa salad, or these muffins that are also to die for.
Grab the recipe/measurements below.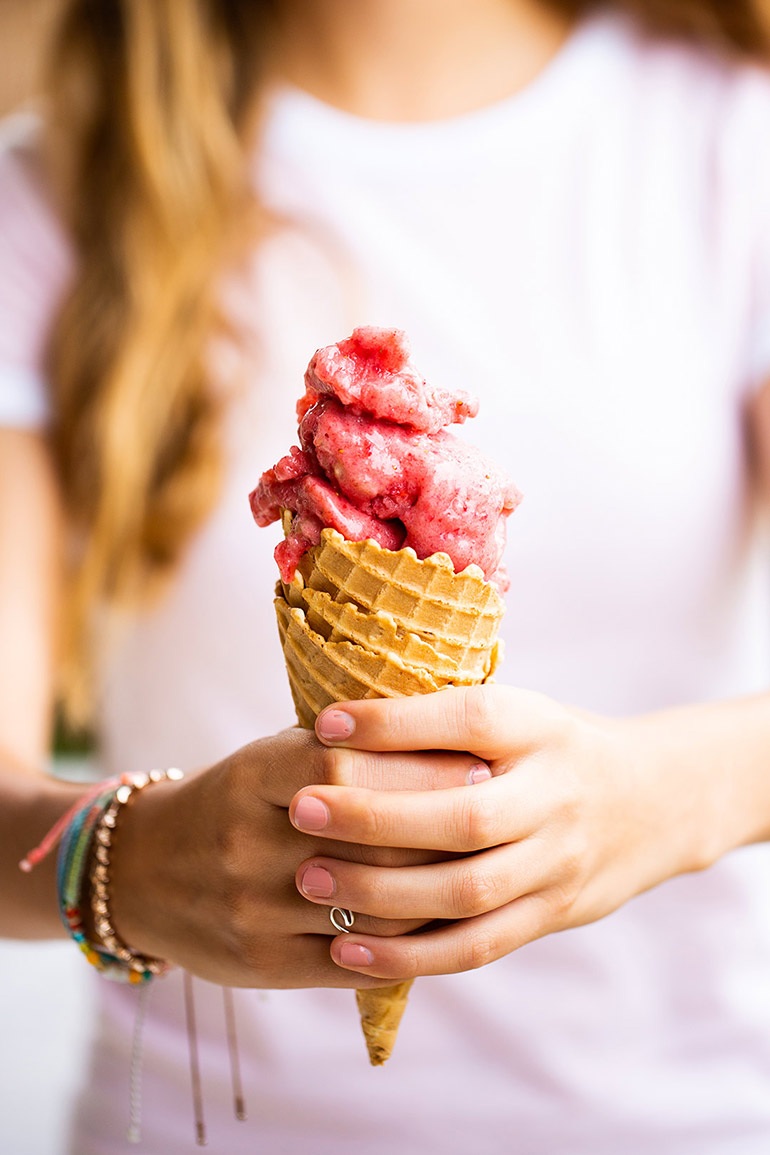 Or try these other ice creams:
xoxo, 
Ale
Want to make a frozen treat for the grown-ups? Try Kelly's frose!
Strawberry Banana Nice Cream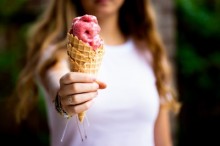 Description
Strawberry Banana Nice Cream --- This ice-cream recipe is very easy to prepare, delicious and healthy. So healthy you could even serve it for breakfast. It only has two ingredients: banana and strawberries.
Ingredients
2 1⁄2 cups Frozen Bananas
1 cup Strawberries (fresh or frozen + thawed)
Notes
*freezing time for the bananas is 3 - 6 hours.
Instructions
Put the strawberries and banana in the food processor or a high-speed blender. Pulse it until everything is perfectly integrated.
Serve as breakfast topped with granola and a dollop of yogurt (almond or coconut to keep it vegan), or in sugar cones for dessert.
Yields 4 Servings