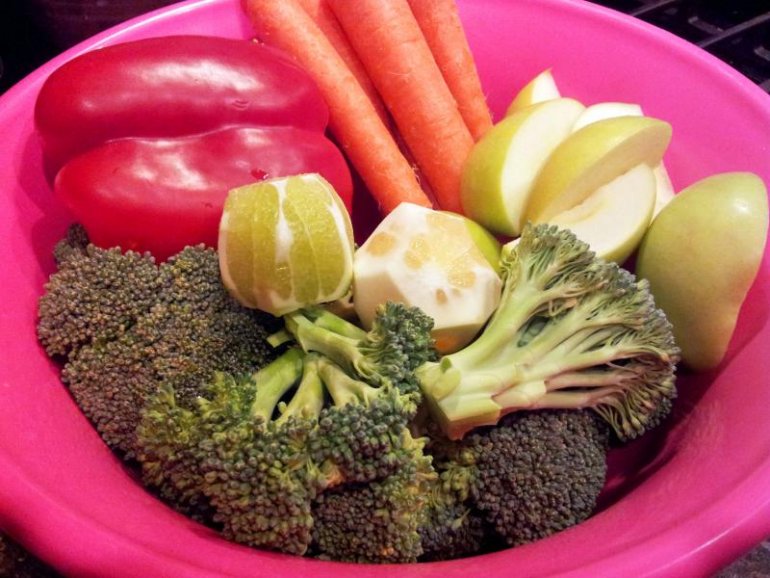 OK, first a confession.  I woke up in kind of a bad mood.  Which should be illegal on Saturdays.  I don't really know WHY I was in a bad mood, I just wasn't feeling particularly happy or excited about the day.  But, then I put on some tunes and danced in the living room with Babycakes to my favorite song... and all was well with my world again.  She and I played with markers, ie. scribbled color onto paper, played in the backyard, watered some plants, and did about 102 rounds of "Ring Around the Rosy."  And that was all before 9 :)  Dear Hubby did some much needed lawn work - picking up dog poop (a hubby favorite... ha!), mowing the lawn, weed-whacking, etc...
And afterwards, he got to introduce Babycakes to her first ever - ROLY POLY.  What a strange, interesting, and cool bug!!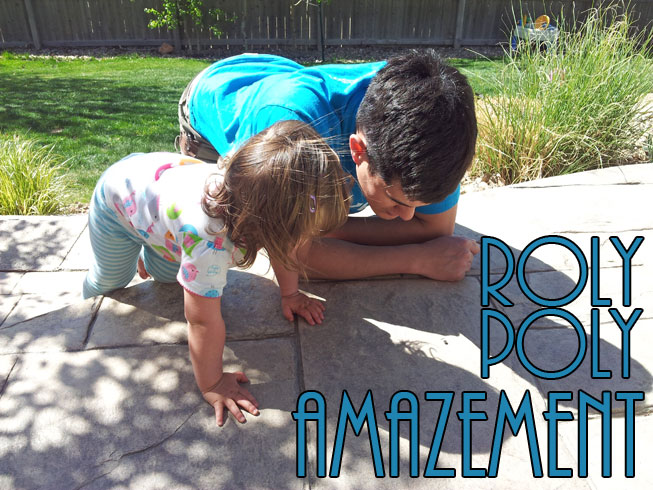 She was fascinated at how it rolled along the patio and then crawl around on its many legs.
I love quiet Saturdays.
Scratch that, I just love Saturdays.
But I especially love spring/summer Saturdays: Saturdays spent in the yard.
One of these days I'll get my pics up of my veggie garden - that now has tomatoes, broccoli, red leaf lettuce, and strawberries planted.  And in the coming days I'll get the carrots, beets, and cucumber seedlings planted outside as well.  For now though, enjoy this new juice recipe for "Veggie Garden Juice."
Introducing Veggie Garden Juice:
Ingredients:
2 heads of broccoli
6 carrots
1 large bell pepper
2 golden delicious apples
1 lemon
1 lime
Directions:
Juice & Enjoy!  Yields ~32 ounces.
Here's a pic mid-juicing: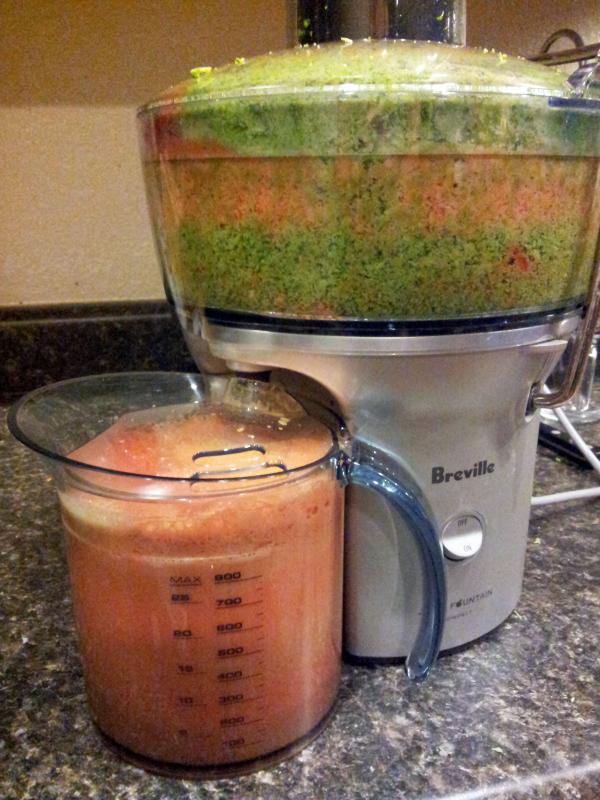 And voila, Veggie Garden Juice: veggie-hating-hubby approved!!  I always make him taste the juices first and THEN I tell him what's in it.  He couldn't believe he actually liked a juice made out of broccoli & bell peppers!! I was surprised too at how YUMMY it turned out!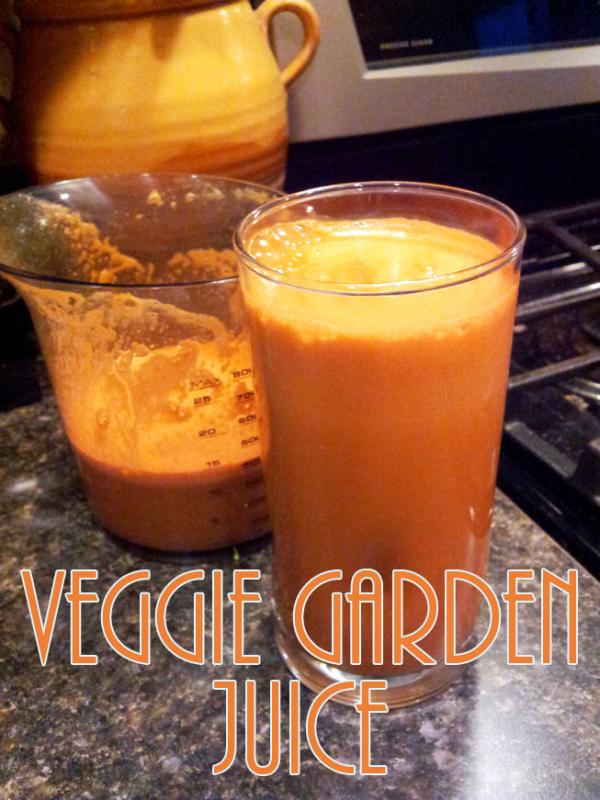 Questions:
What's your favorite Saturday activity?
What are you AMAZED by?