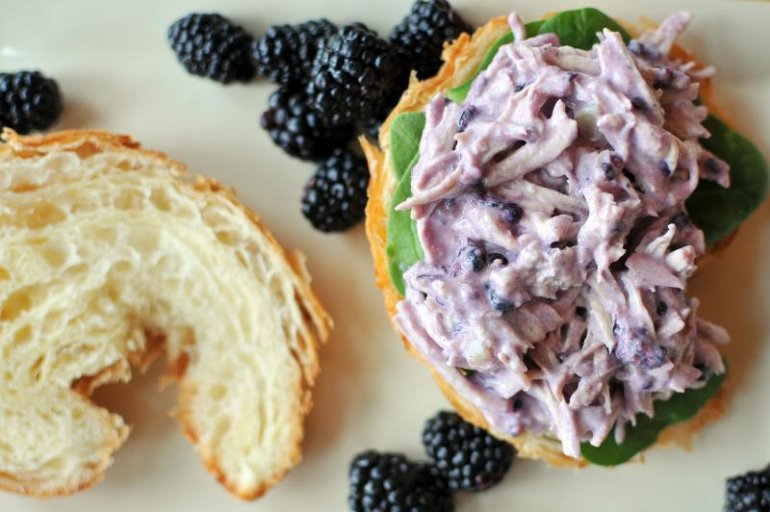 This morning Pillsbury shared my Banana Cream Pie Bites with their 2 MILLION fans on Facebook, and quite a few hopped on over to look at the recipe and read a few other blogposts of mine.  Soooooooo, WELCOME to all my new readers/fans! I'm so glad you're here.  I celebrated my one year blogiversary this week, and honestly feel like I am more on a roll than ever before. I am creating so many awesome recipes -- that there are quite a few waiting in the wings to be posted, and even a new key lime pie.  It was ahhhhhh-mazing!
Introducing Blackberry Cucumber Chicken Salad:
This only has a few simple ingredients, but the flavor combination is powerful and intriguing!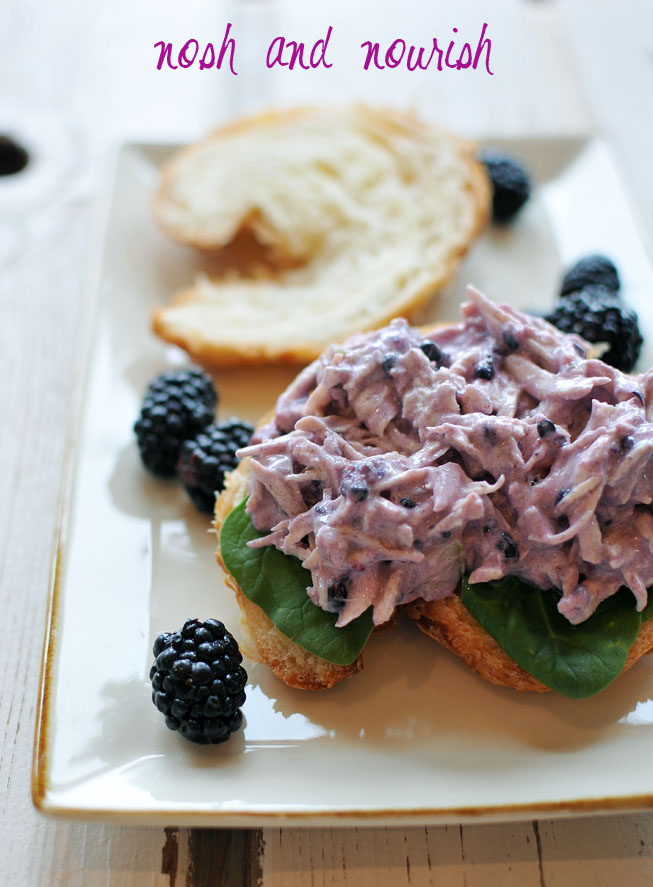 And the diced blackberries and cucumbers make it a beautiful purple color.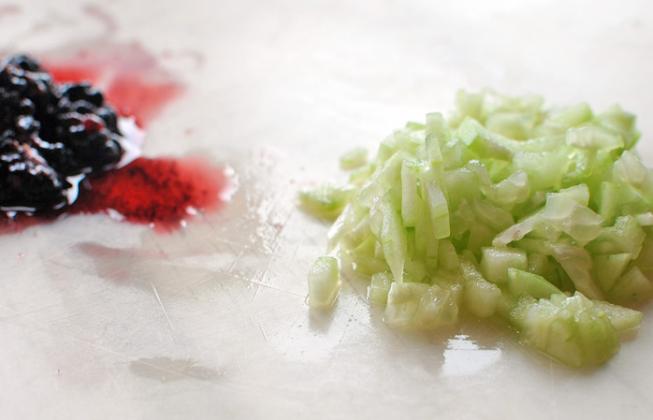 I love that it uses protein-packed greek yogurt instead of a traditional mayonaise or Miracle Whip. And the extra antioxidants in the blackberries are a great swap for traditional grapes. Serve it over spinach salad or on a flaky croissant: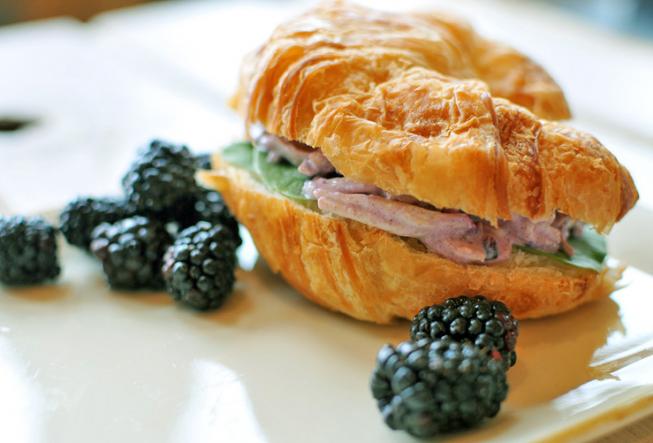 Blackberry Cucumber Chicken Salad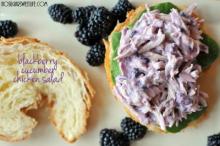 Description
Blackberry Cucumber Chicken Salad // via Nosh and Nourish
Ingredients
1 Chicken Breast (cooked and shredded)
1⁄2 Cucumber (peeded & diced)
6 ounces Pear Greek Yogurt (or sub vanilla or plain)
1 pinch Salt & Pepper (to taste)
Instructions
Cook chicken (or use a rotisserie pre-cooked one). I boiled my chicken breast for about 10 minutes until cooked through.
Shred chicken.
Dice cucumber & blackberries.
Mix chicken with cucumber, blackberries, yogurt, and cumin.
Serve on croissants with spinach, or just on a bed of spinach as a salad.
Yields 4 Sandwiches