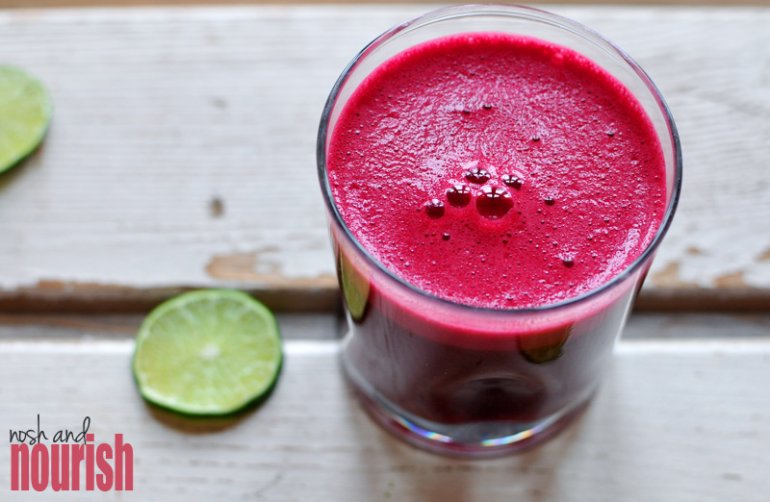 You've heard of milk mustaches, but have you ever heard of juice mustaches?! Get ready for some serious cuteness in this post...but before that, can I just say how silly it was that we had a snow day today? No school. No work (or very little anyway). Ohhhhhhh, and NO SNOW! LOL. This 20+ inch storm came through and gave us about 1/20th of an inch.  But, I'll take it. It just meant more playing with Babycakes, more puzzle-making, more juice creations, more tea parties, more messes, and more fun :)
Introducing Pink Power Juice:
I started with beautiful ingredients - including leftover strawberries from the day I made the best fruit dip ever.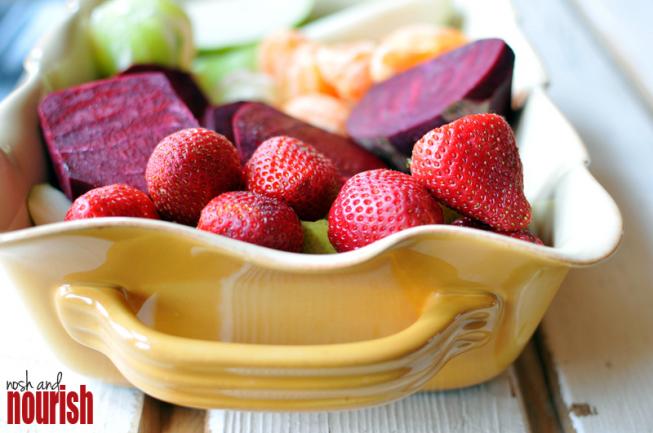 High in potassium, magnesium, and Vitamins C & K, this juice delivers a heavy nutritional punch.  It features beets, pears, strawberries, clementines, and limes. Oh, and did I mention its beautiful vibrant pink color?!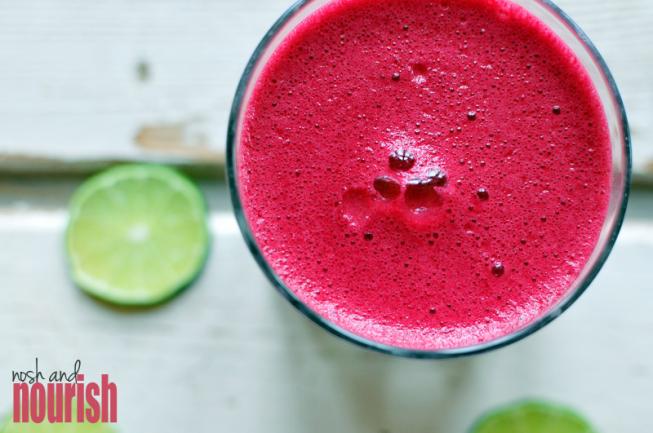 Babycakes was super interested to try it since it's her favorite color.  It started like this: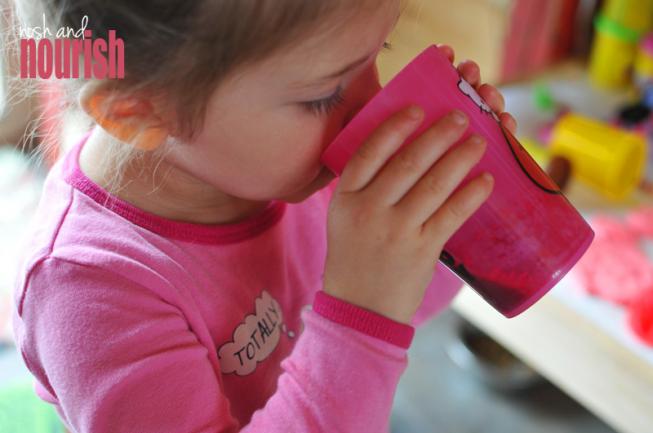 And ended like this -- with the most perfect juice mustache ever created...without even trying. :)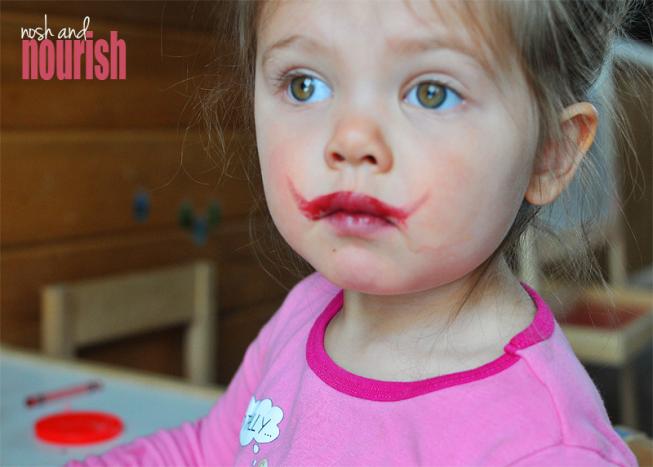 Even Dear Hubby loved this juice, despite his deep hatred for beets. It was so sweet and good that he actually asked me if I put sugar in it... LOL. Um, NO!!!!  He concluded this was the best possible way to ingest beets and that it did NOT taste like dirt :)  Score!!! It was super sweet and not tart at all.  You will LOVE it!!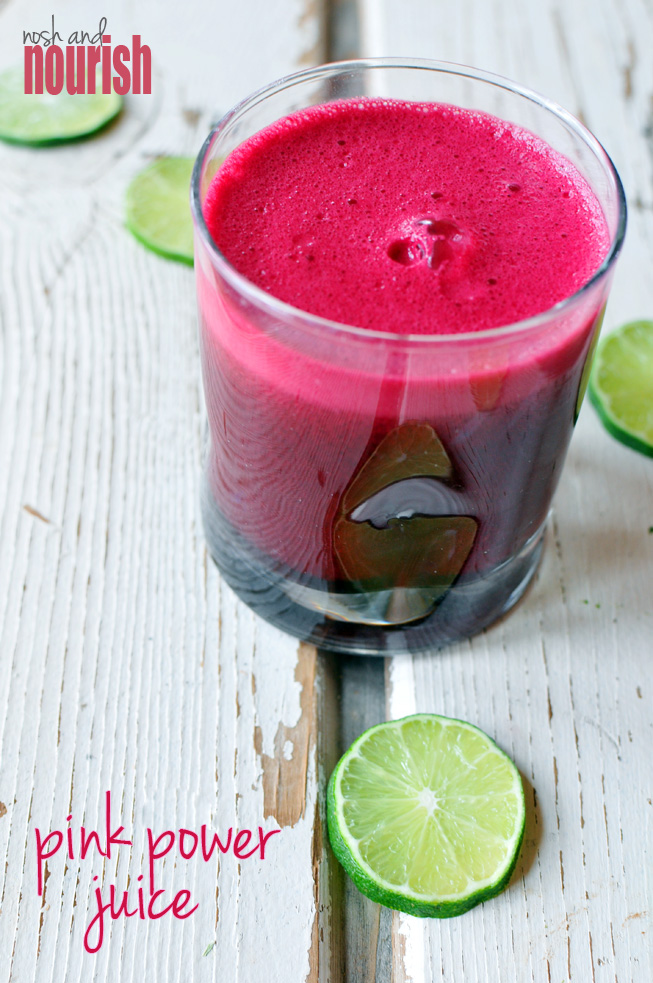 And if anyone can achieve a similarly awesome juice mustache, PLEASE send me a pic so I can post it!!!
Other beet recipes to try: