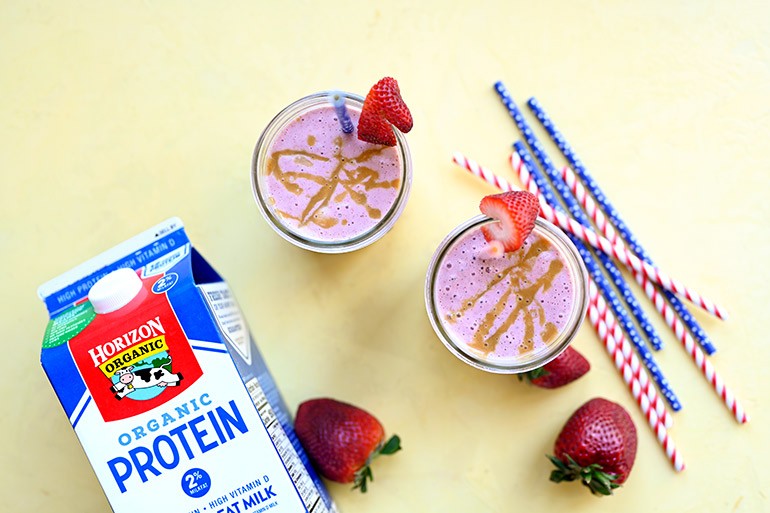 This PB&J Smoothie is sponsored by Horizon® Organic, and the opinions are all mine. 
So the funny thing is... I love smoothies, but my daughter isn't the biggest fan. She can spot a protein powder from a mile away... and whether they're full of whey, vegan ingredients, or even flavored like chocolate, she wants nothing to do with them.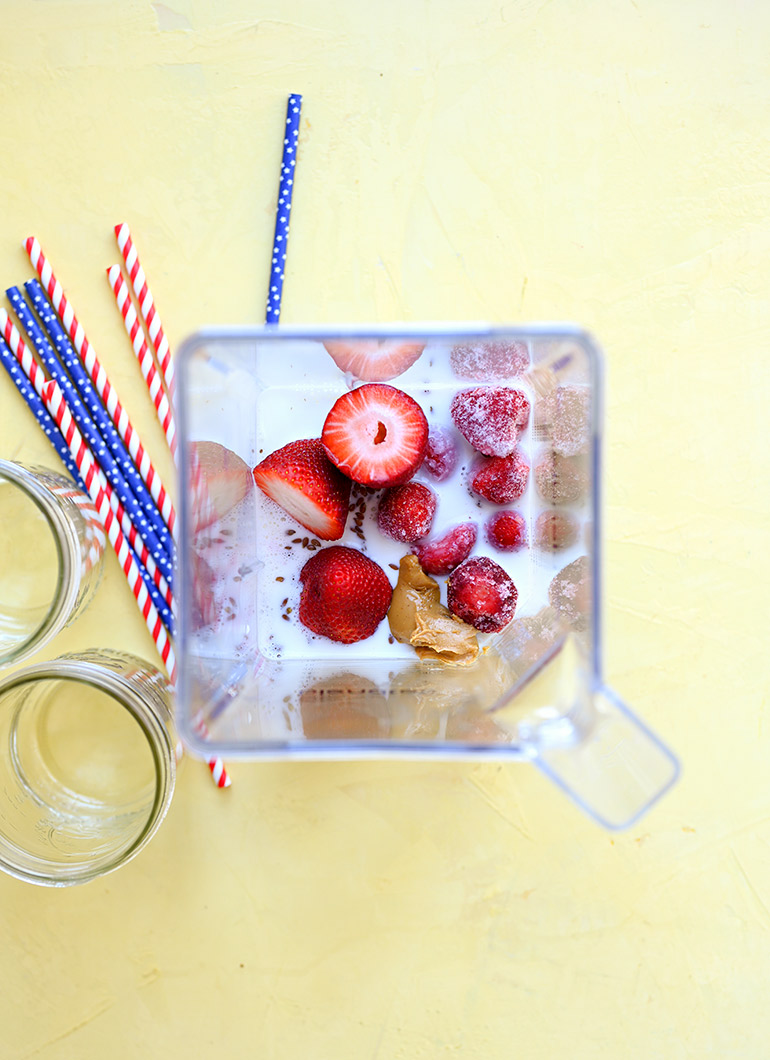 Which is one of the reasons we are LOVING the new Protein milk from Horizon Organic! It doesn't have any weird flavors or aftertaste, so it's perfect to use in smoothies, waffles, or to drink by the glassful! Regular milk has 8g of protein per serving, but the Horizon Protein milk has 12g per serving!!
And because it's Horizon Organic, that meansthe milk comes from cows who spend part of their time on the pasture and are given:
no added hormones
no antibiotics
no toxic pesticides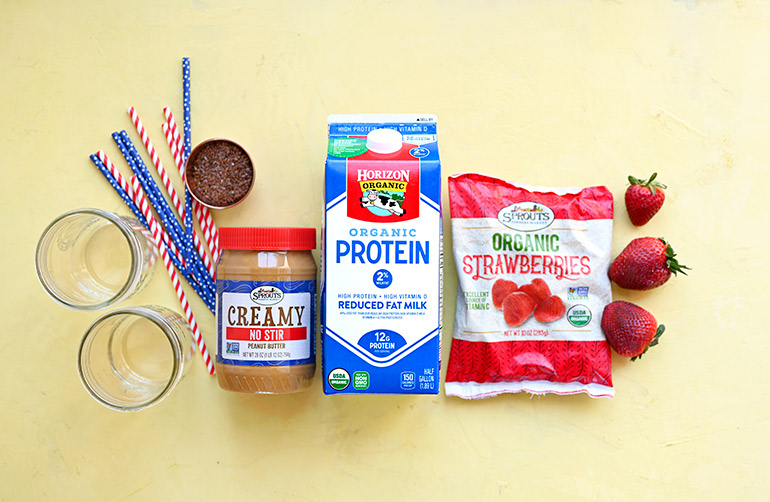 And you can get everything you need for this smoothie (and more!) at Sprouts Farmers Market, including the Horizon Organic Protein milk. I also love that they have so many house-branded items like their own peanut butter and organic berries.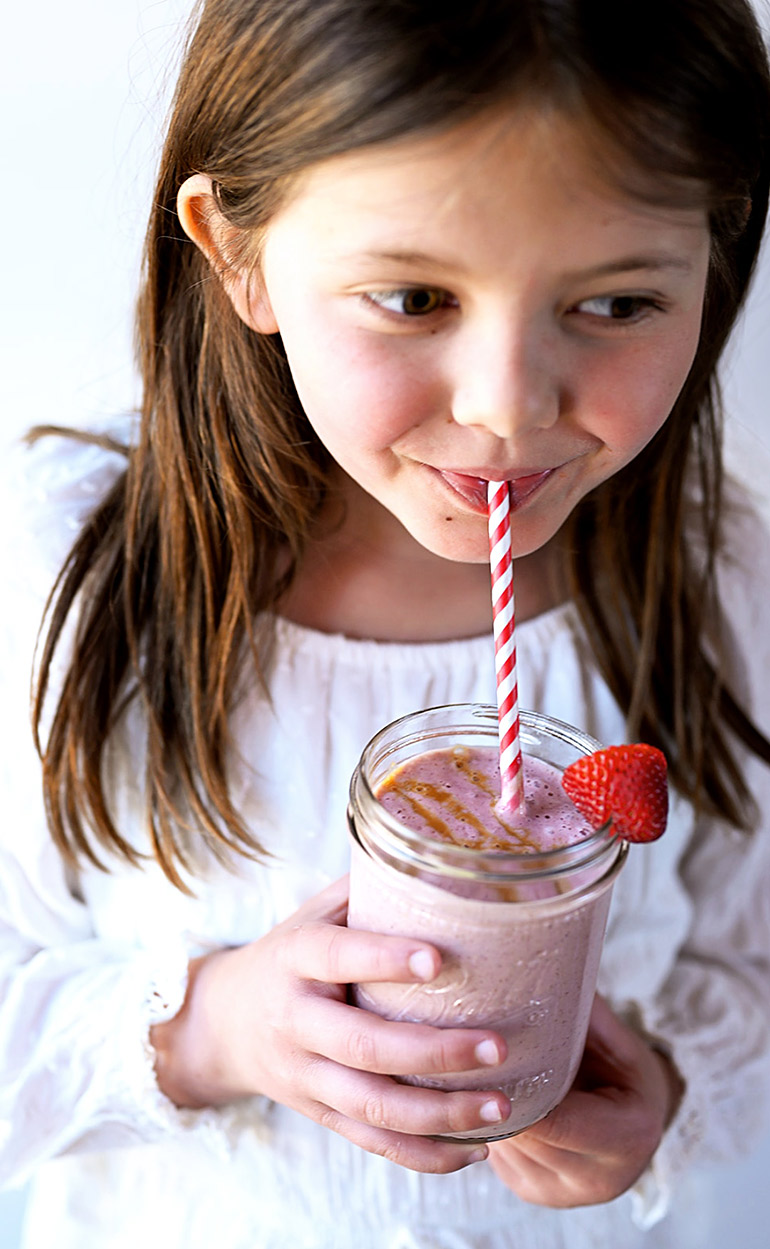 And if your kid STILL doesn't want anything to do with smoothies, try making them in popsicle form! Just pour the smoothie into a popsicle mold and add sticks. Freeze, and voila!
These make a great after-school or summer snack, or even a fun twist for breakfast.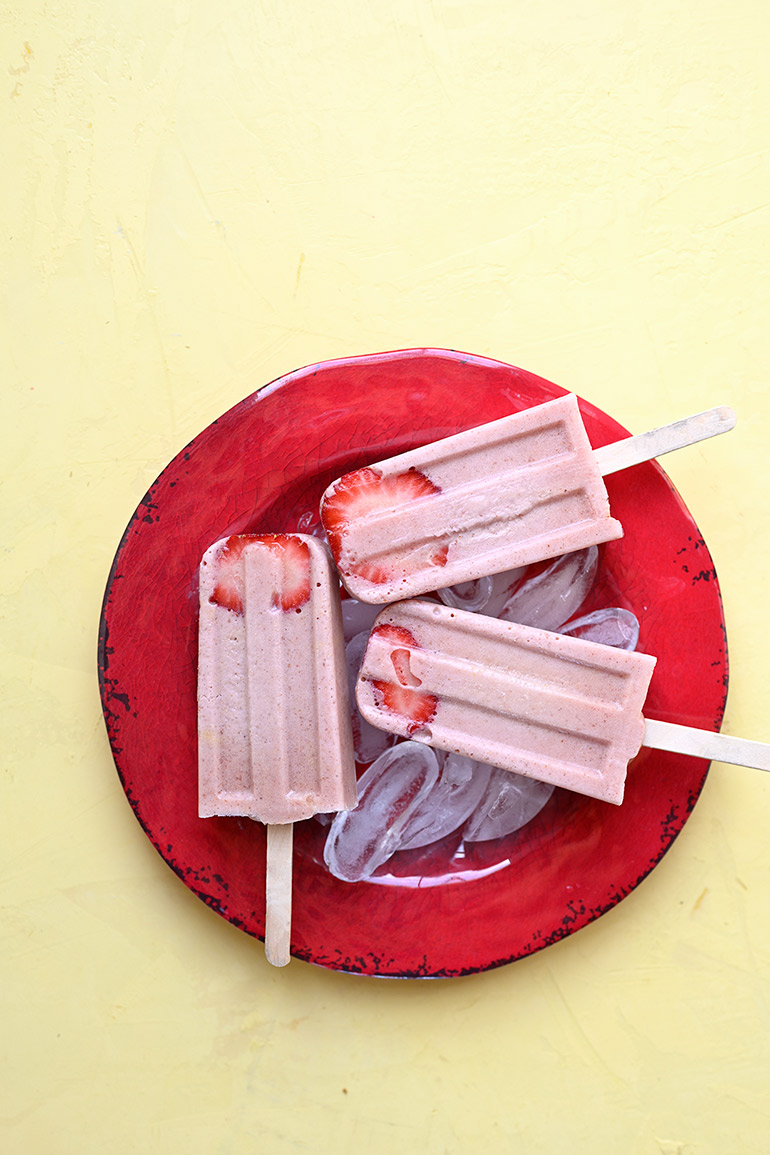 Or make them even more festive... with a peanut butter drizzle and SPRINKLES!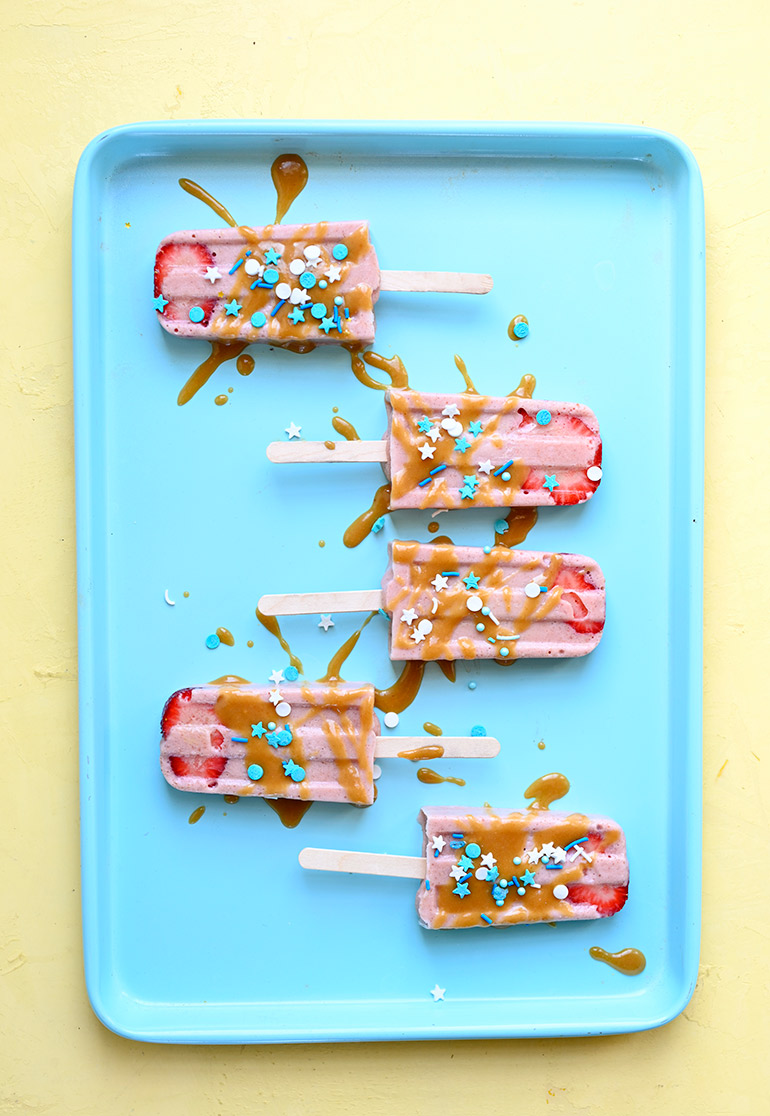 Protein: check!
Fiber: check!
Smiles: check!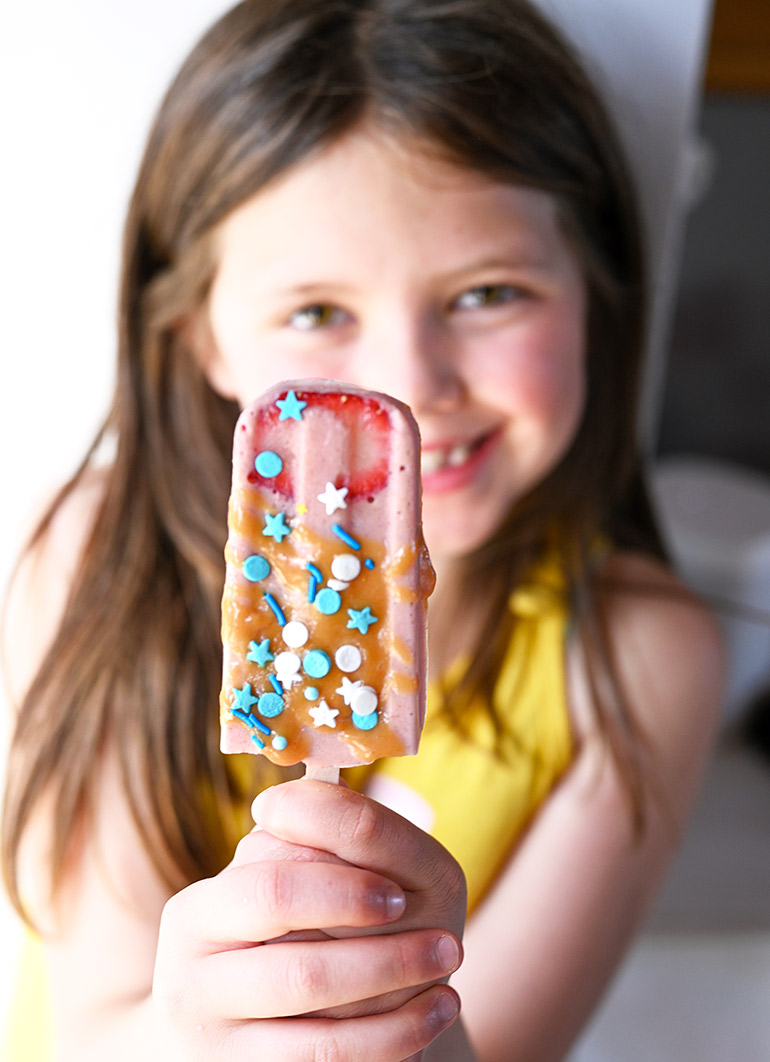 We also love the new Horizon Organic Protein milk in these waffles:
Peanut Butter and Jelly Smoothie (and Popsicles)!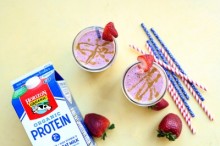 Description
Peanut Butter and Jelly Smoothie (and Popsicles)!
Ingredients
1 cup Horizon Organic Protein Milk
3 fresh strawberries (optional)
1 cup frozen strawberries
1 tablespoon flaxseed (ground or whole)
2 tablespoons Sprouts peanut butter
1 tablespoon Strawberry Jam
Notes
If you'd like to make these into popsicles, just pour the smoothie into a popsicle mold and freeze for 3 - 4 hours!
Instructions
Combine all ingredients in a high speed blender. Blend until smooth. 
Serve in 2 12oz cups.
Optional: drizzle with additional peanut butter (thinned out with water or maple syrup). 
Yields 2 Servings