Hi friends! I am excited to share a few changes with you:  1) I am planning on posting new recipes more frequently (remember when I said I was cutting back?) 2) in order to make posting more frequently feasible, I am planning on shortening up my posts a bit, with one or two less photos...as seen in my recent Quinoa Bruschetta post. 3) I am creating a lot more Pinterest boards to separate out all of my recipes into categories (helloooo, Nourishing Pizza!! and Nourishing Desserts). So, be sure to log on to Pinterest and "Follow" all my boards so that you won't miss any new recipes!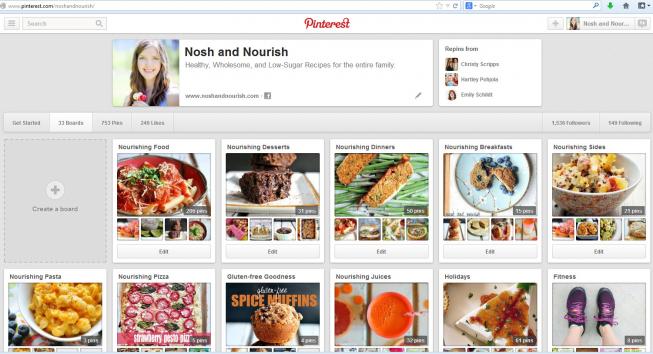 Pinterest really is such a great way to organize recipes!! One that you'll surely want to pin is today's nourishing dessert.
Introducing Spiced Dessert Quinoa:
I was craving something sweet, something fall-like, and something nourishing. So I created this: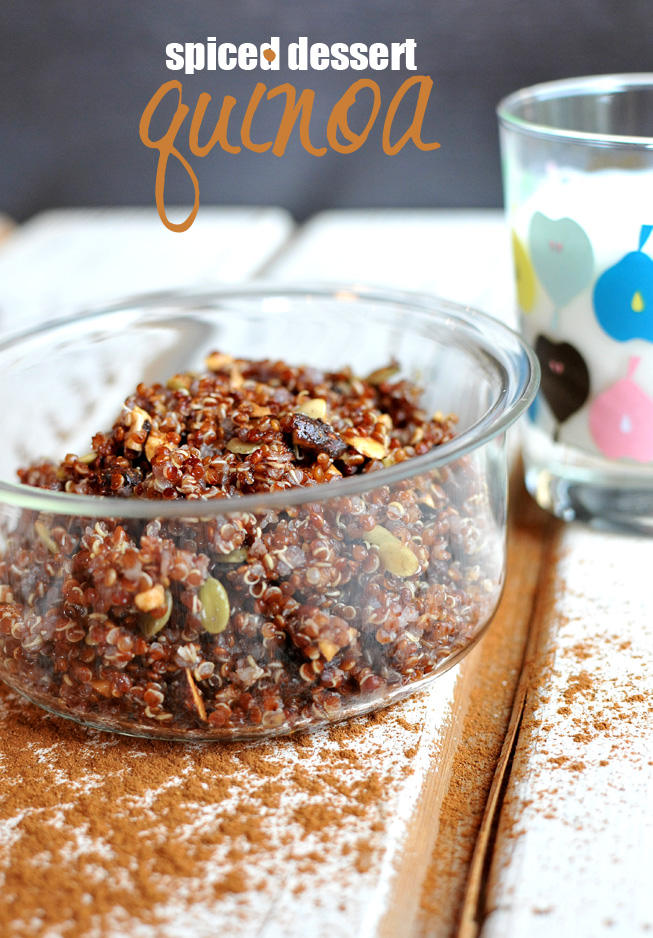 Each bite is full of protein, potassium, and healthy fat.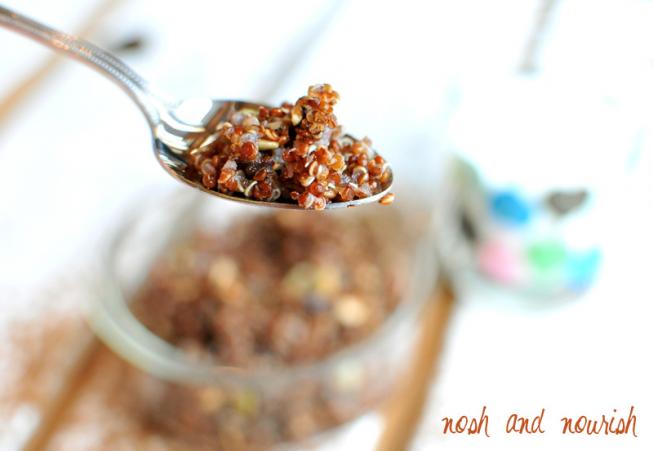 Superfood x 3
When you consider it uses quinoa as the base, crushed almonds and raw pumpkin seeds for crunch, and cinnamon for spice...this dessert truly satisfies.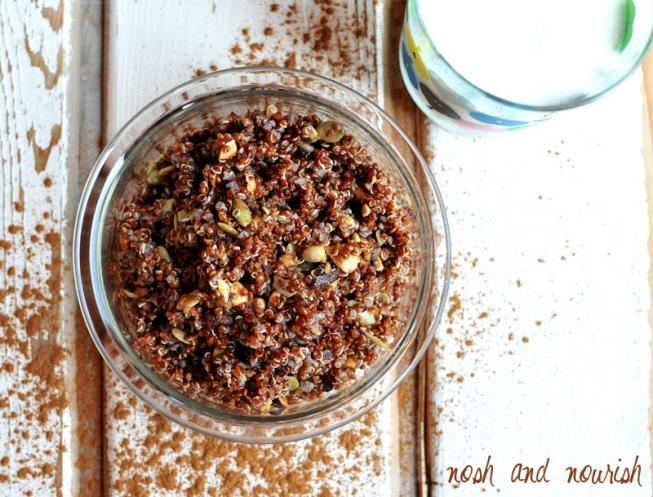 Spiced Dessert Quinoa
Ingredients
1 cup Cooked Quinoa (chilled)
1 tablespoon Pure Maple Syrup
1 tablespoon Cocoa Roasted Almonds (crushed)
1 tablespoon Raw Pumpkin Seeds
1 tablespoon Vanilla Almond Milk
Notes
Possible Add-ins:
1 Tbsp Pumpkin Puree
1/2 cup Greek Yogurt
Softened Pears, diced
Instructions
Mix all ingredients together in a small bowl.
Serve with a glass of milk (optional).
Yields 2 Servings