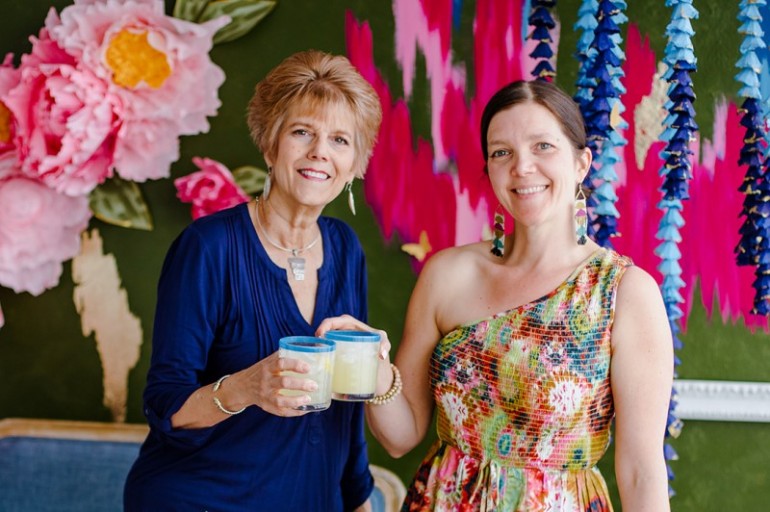 I'm soooooo excited to be celebrating Mother's Day again this year with SmartyPants vitamins! You might remember the fabulous (and colorful) brunch I put together last year full of edible flowers. This year I took a different approach: simple, simple, and more simple! Fathers, husbands, significant others, kiddos, this is for you! All you have to do is start with a box, then add nutritious boosts to take it to next-level awesome. 
This "start with a box" post was one of my most saved, highest reaching posts EVER on insta... so I thought it would be a perfect fit for Mother's Day! All you need is: a box of blueberry muffin mix, plus a lemon and some ground flax (or seeds of your choice). Easy peasy!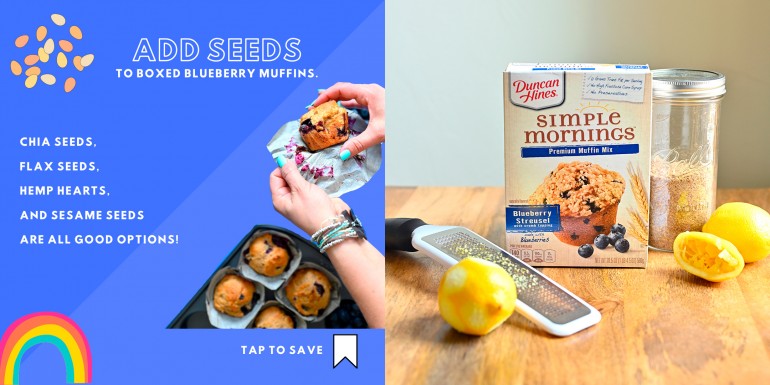 I like to add some protein in with breakfast, so I served the muffins with a side of Two Good Meyer lemon yogurt (it's my favorite flavor!) and fresh blueberries!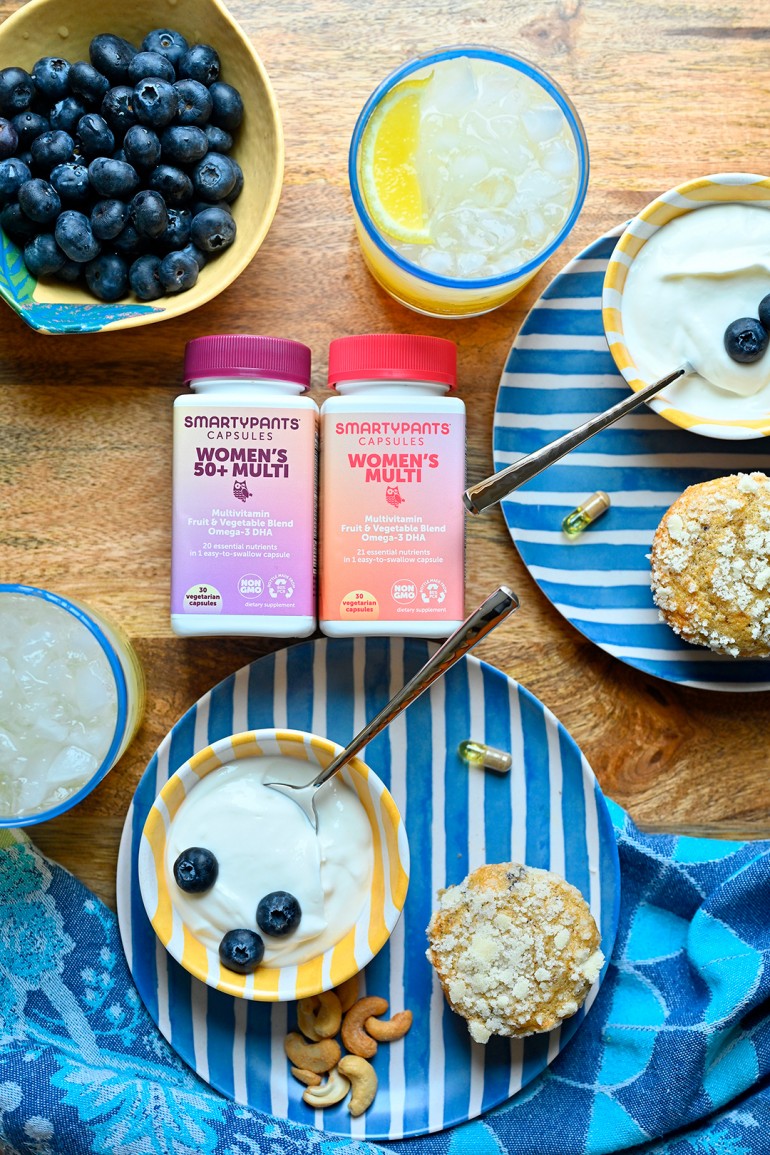 And of course, we had our SmartyPants vitamins too! I love that there is a specific line for all 3 generations in my family: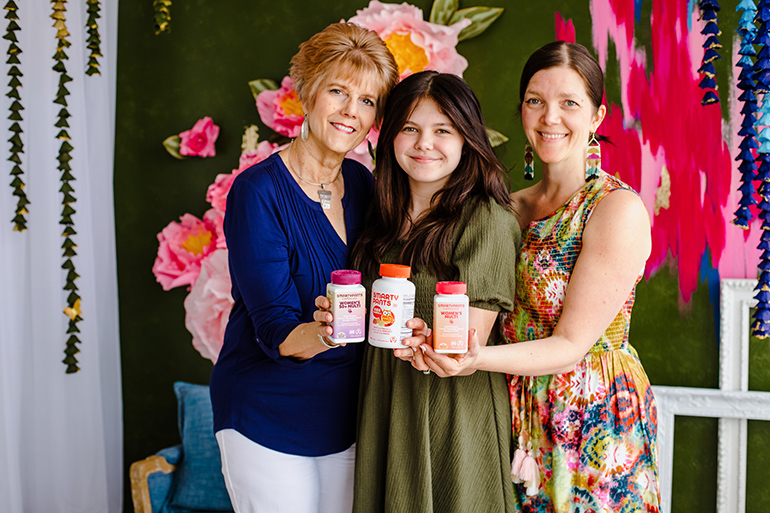 We were totally laughing because I realized we were swallowing our vitamins down with tequila cocktails!! LOL.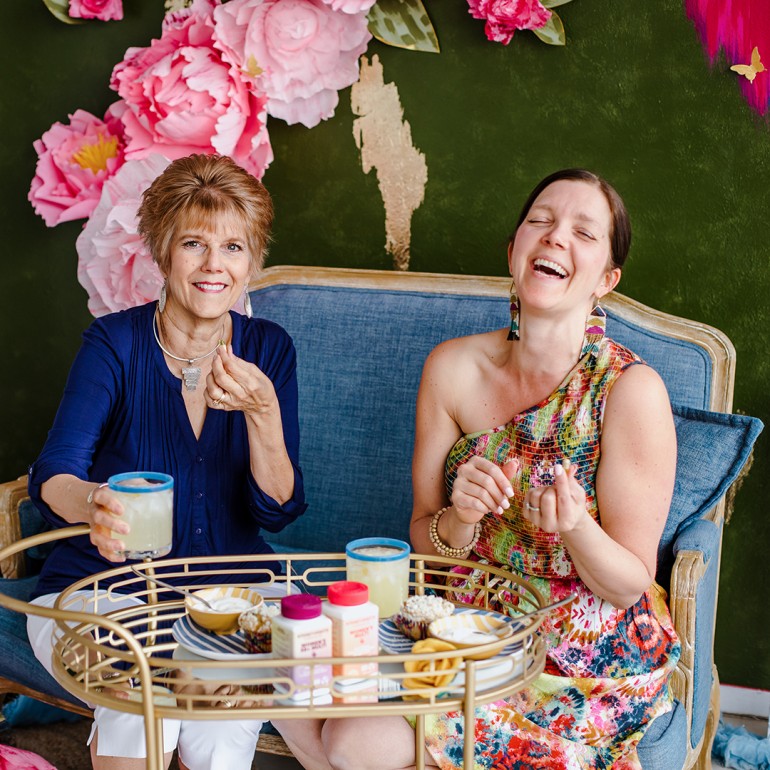 You may remember I revamped some of my habits this past year, and part of that has been swapping more sugary drinks (think wine, super sweet cocktails, etc...) with something a little lighter. So, this cocktail is a lighter twist on a mimosa or marg --- using citrus tequila, limoncello Lacroix water, lemon juice, and a splash of OJ. (to be enjoyed responsibly, 21+)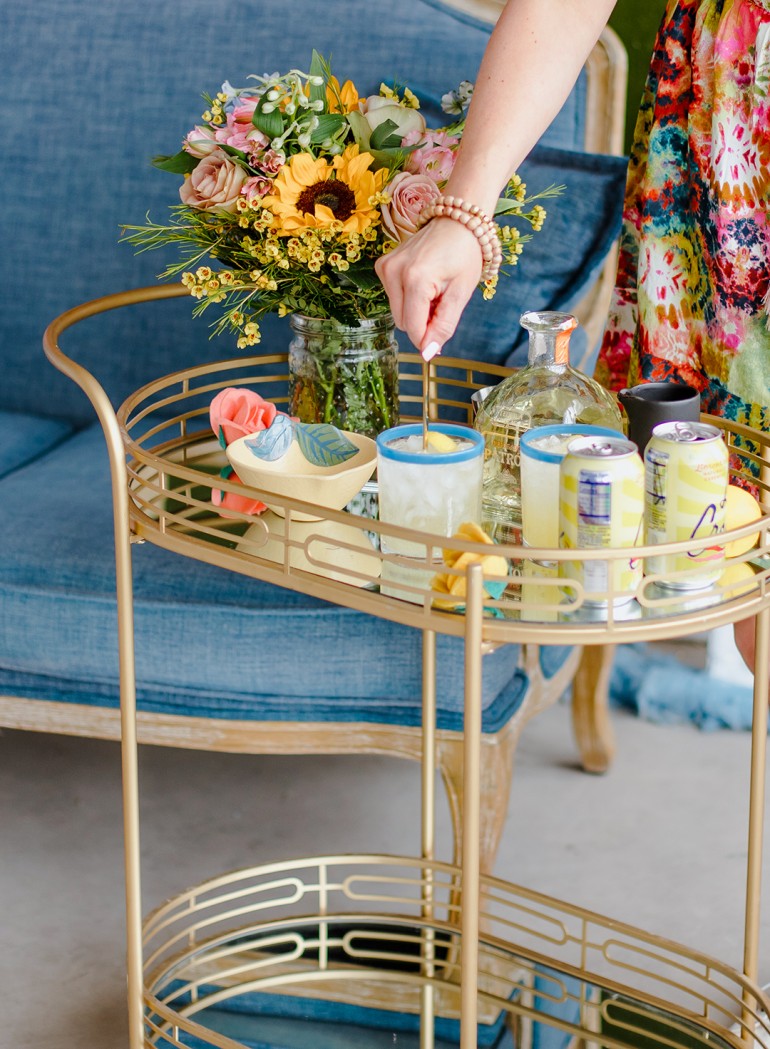 One of us had a celebratory cocktail and one of us had straight Lacroix water!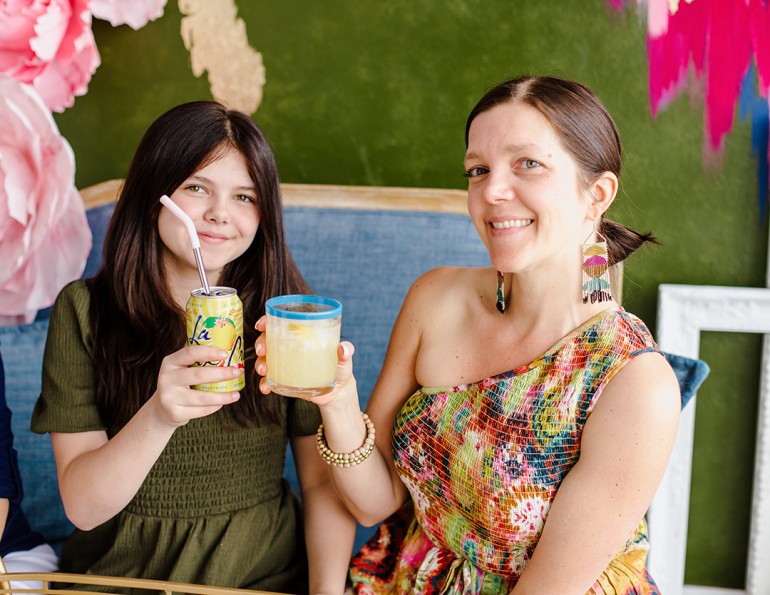 Here's to all you moms out there!! While life might not be picture-perfect, I hope that you take a moment to pause and think about and celebrate how far you've come! It's been a wild ride since stepping out of that hospital, baby in tow, but so worth it.  
Quick little secret: You're doing a great job! And I'm so thankful that you've allowed me to be part of your journey.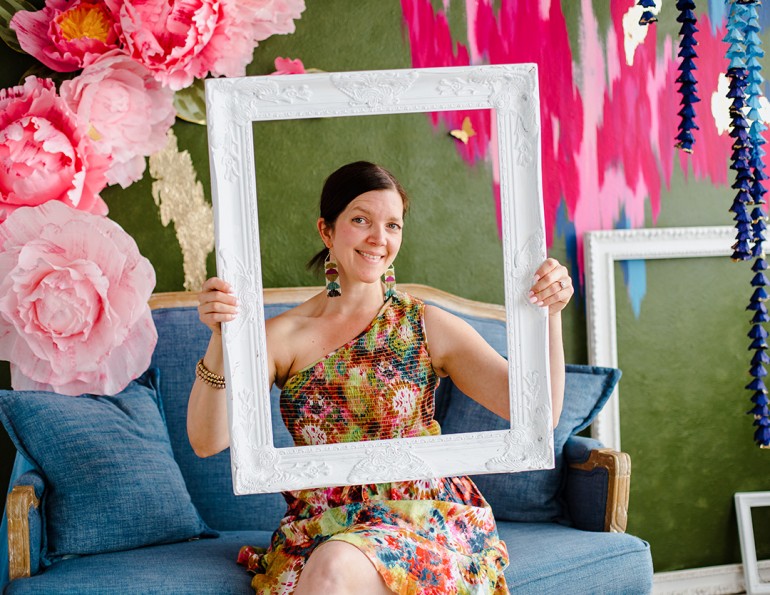 This is a sponsored post written by me on behalf of SmartyPants. All opinions are 100% mine.
Want another fun summer cocktail? Try my roasted strawberry frose!
Boosted Boxed Blueberry Muffins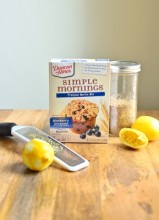 Description
Boosted Boxed Blueberry Muffins
Ingredients
1 box of blueberry muffin mix (plus ingredients it calls for on the box, like water, oil, and eggs)
2 tablespoons Ground Flax
1 1⁄2 tablespoon fresh lemon juice (~ juice from one half of a lemon)
1 teaspoon fresh lemon zest
Instructions
Combine packaged muffin mix plus the ingredients it calls for (mine called for water, oil, and 2 eggs) plus the additional boosts: ground flax, lemon juice, and lemon zest.
Spray a muffin tin or use paper liners. Scoop batter so that cups are 2/3rds full.
Bake according to package.
Enjoy!
Yields 12 Muffins