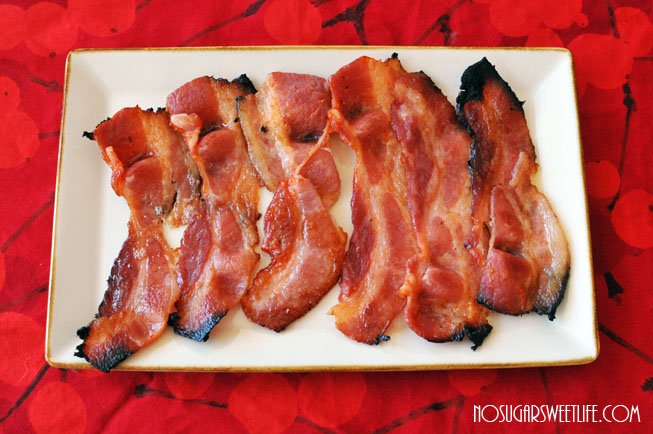 If you missed yesterday's guest post by the lovely Corrie Anne, please go back and check it out.  She beautifully illustrated her 5 essentials for a happy healthy life, and did it all with alliteration :)  I don't know about you, but this has been the longest 4 day week in history...ha!  The memories of Memorial Day weekend: a bbq with the extended family, ladderball in the backyard, and beers on the patio seem soooooooooo far away.  But before we get on to our next weekend, I want to share with you a scrumptious grilling recipe for future barbeques!
Introducing Mango Cured Bacon Goat Cheese Burgers:
That name is a mouthful, but man, so is the burger.  A mouth full of YUM!!!!!!!  I was originally inspired by this Delish website recipe.  
The recipe said to use the juice of a mango chutney, but I wanted to use the mango salsa that I had on hand (from Costco). The problem was, my mango salsa wasn't very "juicy."  So I improvised, and pureed the mango salsa with my immersion stick blender. If you haven't noticed yet, I LOVE THIS SMALL APPLIANCE!  Thank you, oh college roommate of mine for purchasing me such a lifechanging item: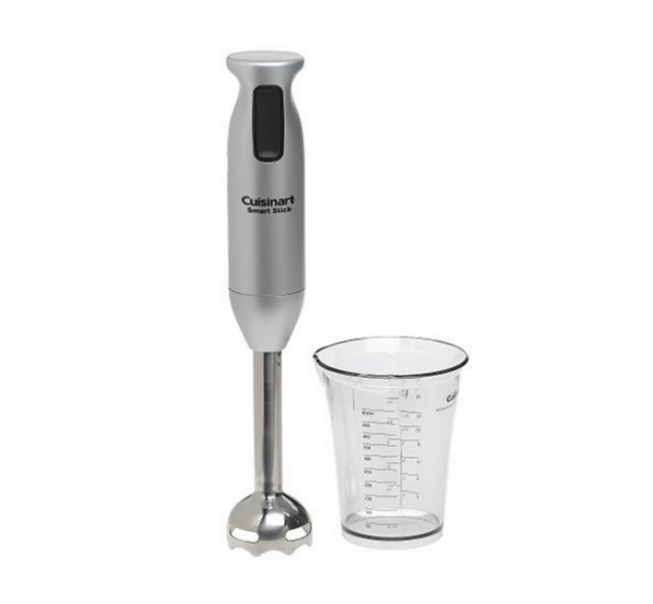 Anyways, back to the burgers... Put the pureed mango into a small container, so you can dip/cover the bacon slices in it.
Lay them out flat on a cookie sheet (I used foil b/c I don't like messes).  Bake at 375 degrees for 30 minutes.
And voila, beautifully thick, sweet, crunchy, mango cured bacon.  Perfect to adorn a juicy burger!
I had never "baked" bacon before, but was so pleased with the results! I will definitely be doing this again.  And on a side note, I baked the bacon about 1/2 an hour before the rest of the food was ready, and just microwaved them for about 30 seconds to warm them back up once the burgers were off the grill.   Speaking of burgers - here's my secret recipe:
Burger Ingredients:
2 pounds ground beef (I used 1lb 85%, 1lb 94% lean beef)
1 egg
1.5 Tbsp of Worscestershire sauce
1/2 Tbsp of Montreal Steak Seasoning
1 Tbsp diced green chiles (optional)
I baked a side of my sweet potato fries as a sidedish.  They have yet to disappoint!
Dear hubby grilled the burgers. Once cooked to everyone's liking (I prefer medium-well), we adorned with the bacon, slices of goat cheese, additional pureed mango, and tomatoes/lettuce from our garden!  Delish!
Questions:
What are some of your grilling favorites?
Have you ever "baked" bacon?