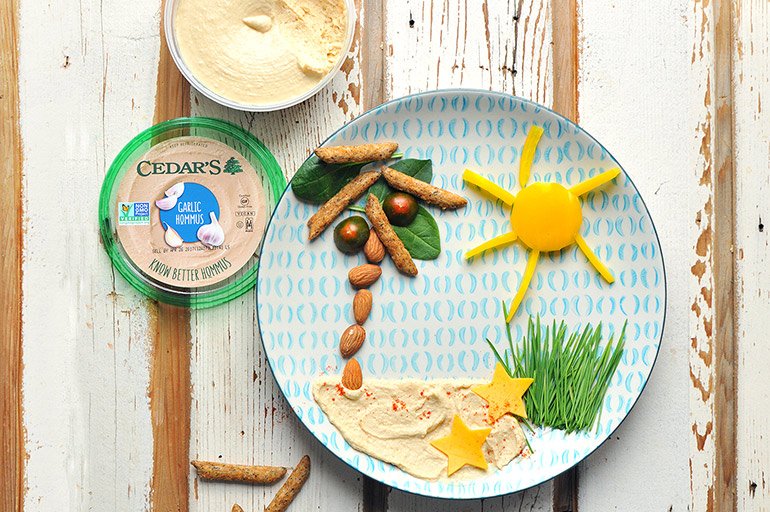 This super cute hommus snack plate is quick to make, and quickly devoured by even the pickiest of little eaters. Cedar's is reinventing, reimagining, and refreshing family moments --- one snack at a time. ANNNNND they're giving away a year's worth of hommus (be sure to enter the giveaway below!).
There's something to be said for making food fun for kids.
I've never EVER seen Babycakes eat so much hommus and almonds and veggies in one sitting. :) And she ate it super fast, as evidenced by this gif... and even asked for seconds. 
A little creativity goes a long way...
in showing kids that nourishing, healthy foods can be beautiful, fun, and delicious.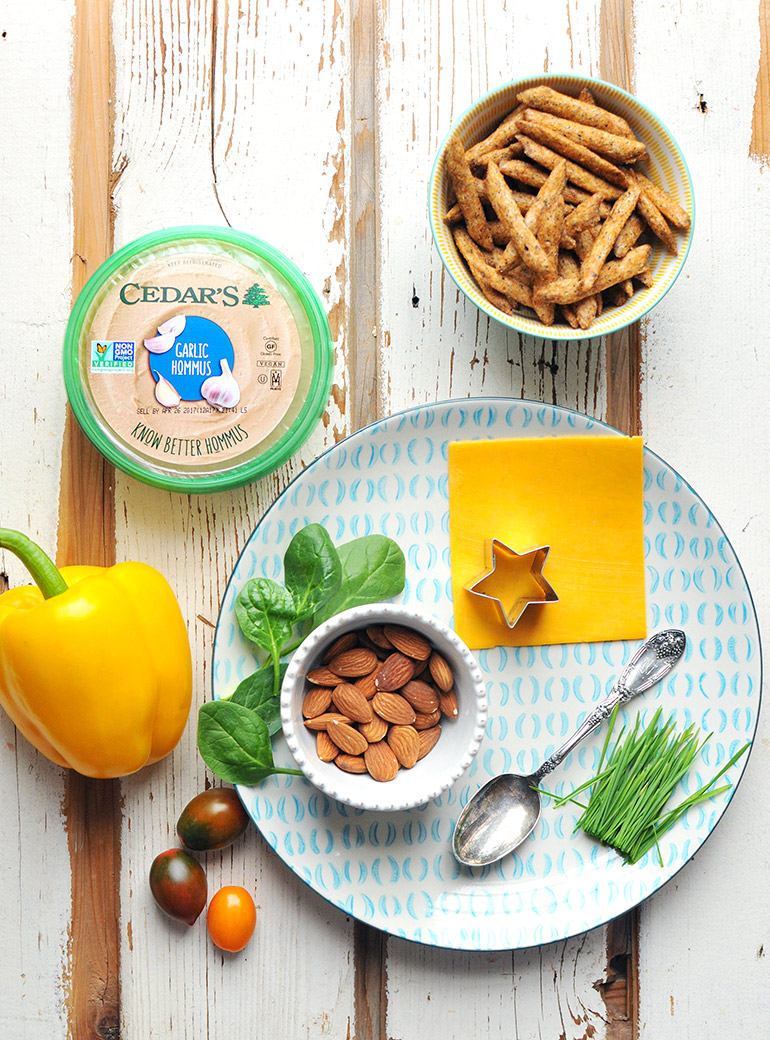 This savory snack plate is packed with good-for-you things:
Hommus, of course!
Almonds
Spinach
Heirloom Grape Tomatoes
Black Bean Crisps
Cheddar Cheese
Bell pepper
Wheatgrass (optional -- it's edible, but is more for looks)
Babycakes' favorite flavor of hommus is the garlic one -- she loves garlic just like her momma!  But there are so many to choose from: lemon zest, artichoke spinach, avocado, balsamic caramelized onion, everything, pineapple jalapeno, and more!
Win Free Hommus for a Year!
Cedar's has a super awesome giveaway going on right now --- and one lucky winner will win free hommus for a year! So be sure to enter... someone has to win, it might as well be YOU!!
Enter here.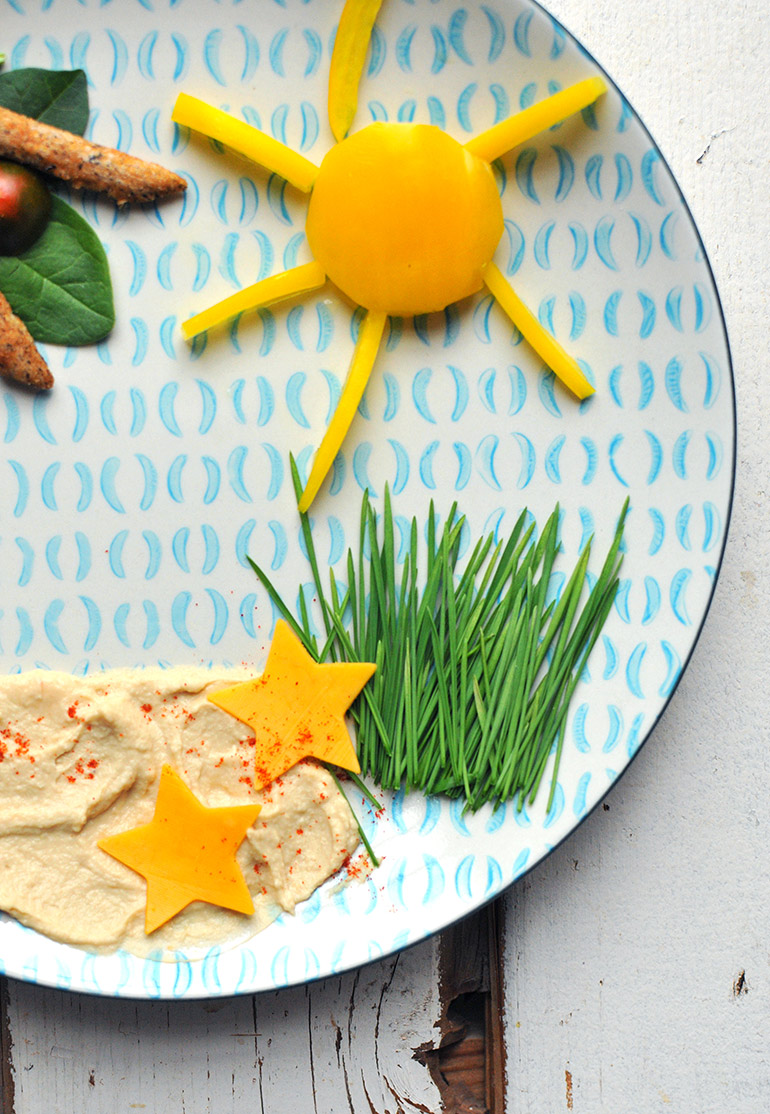 The best part is... it only takes a few minutes to make / prepare. I don't know about you, but I don't have hours upon hours of free time to make my kid's food into masterpieces daily. But five minutes? That I have.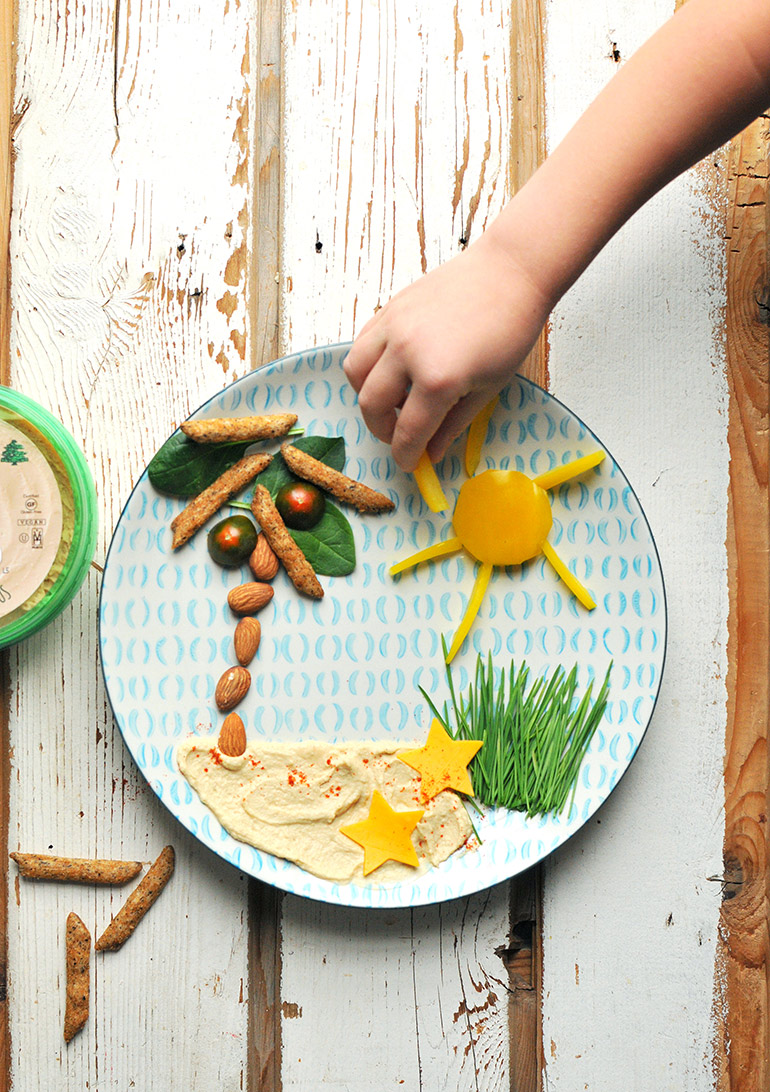 So, let your creativity run wild, sweet Mommas! Your kids will thank you.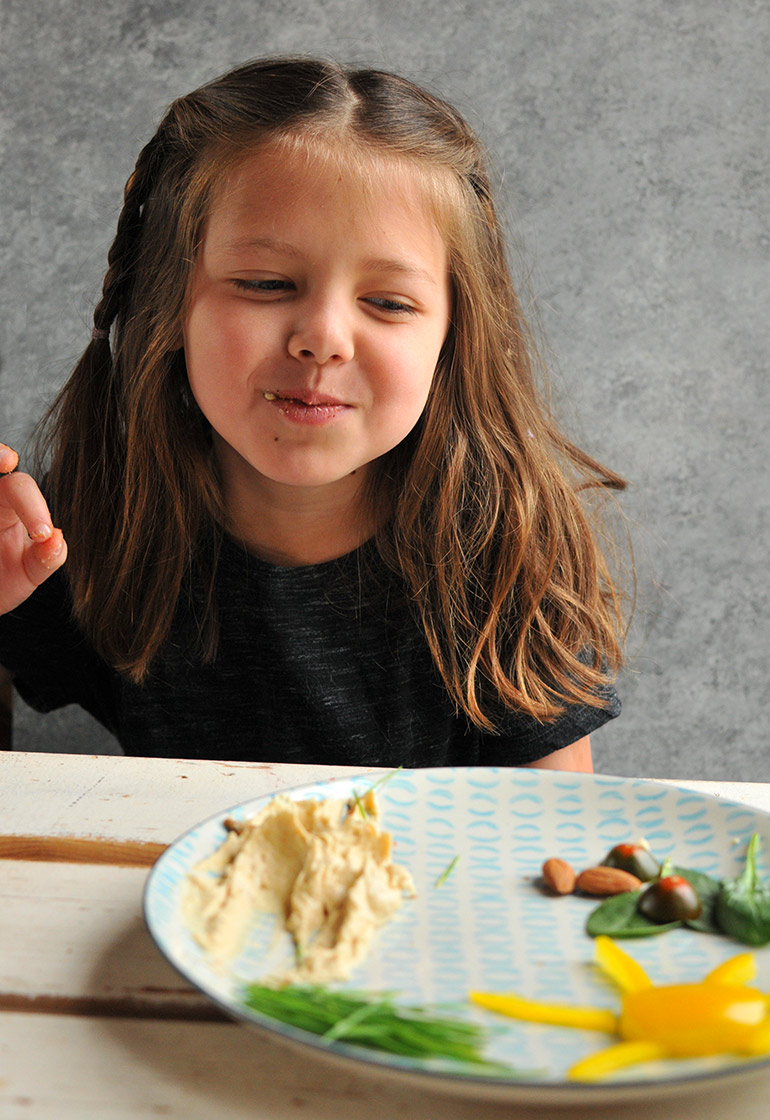 Other kid's food art that I love: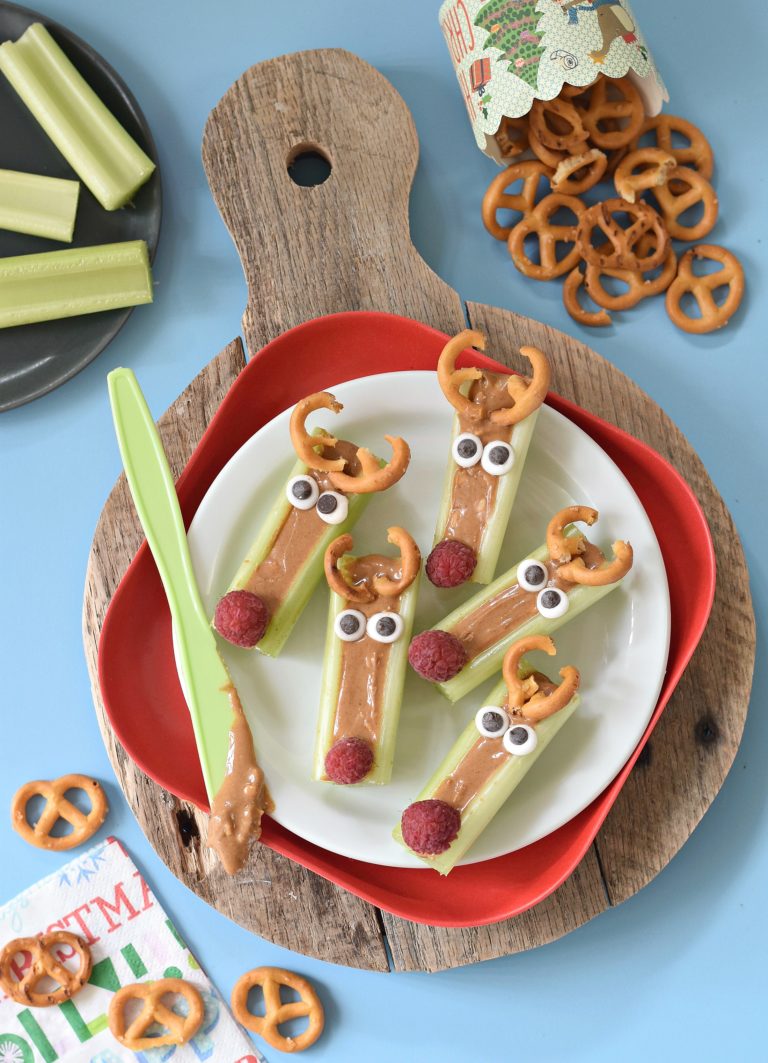 Peanut Butter Celery Reindeer /// from Fork and Beans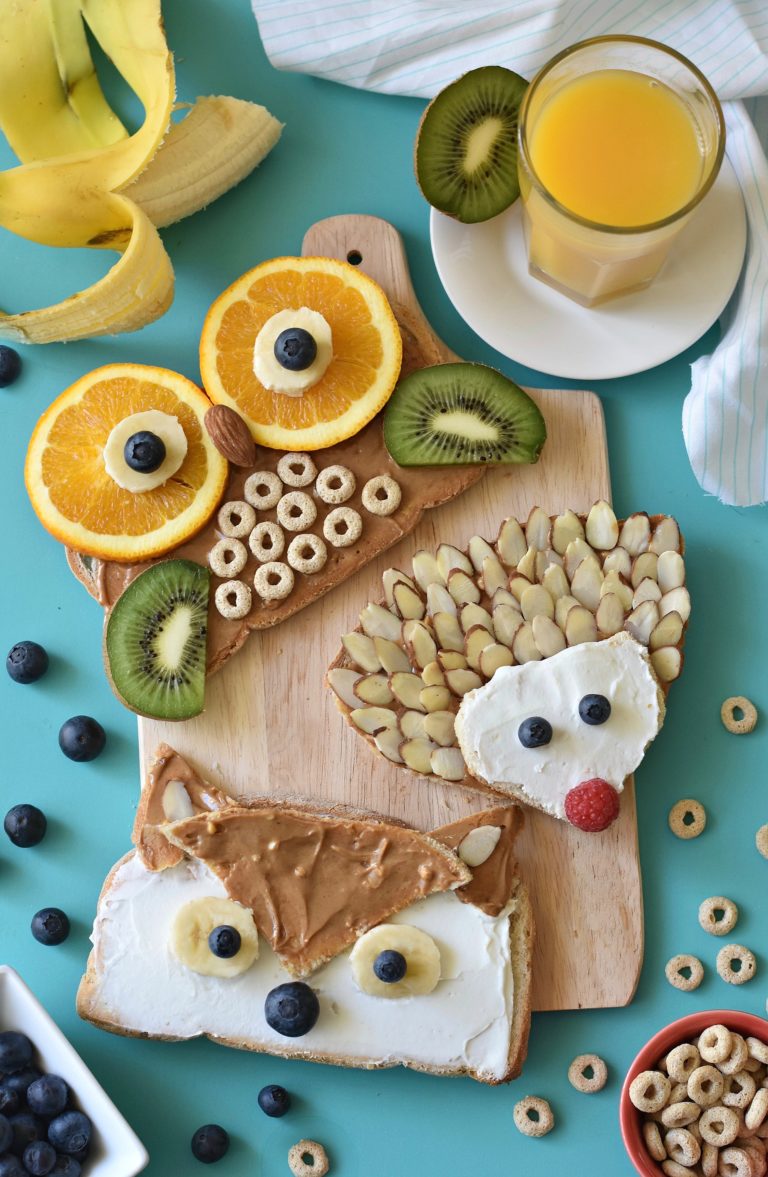 Woodland Animal Toast /// from Fork and Beans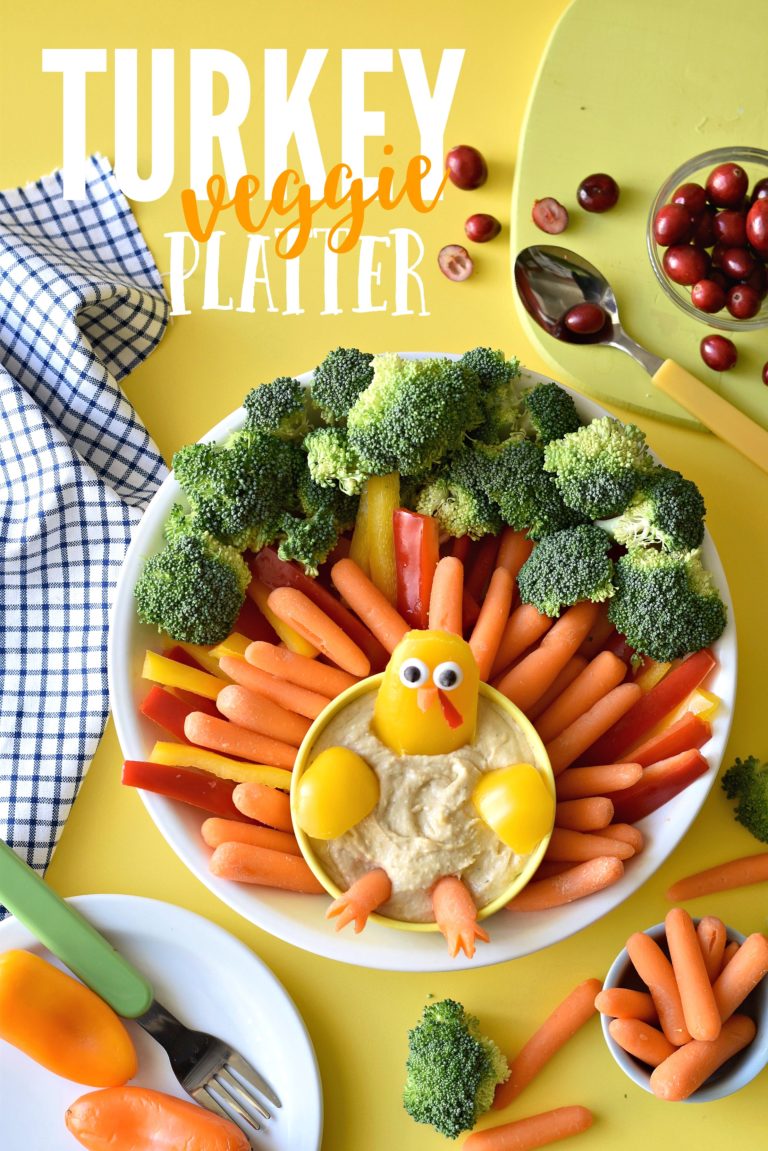 Turkey Hommus Veggie Platter /// from Fork and Beans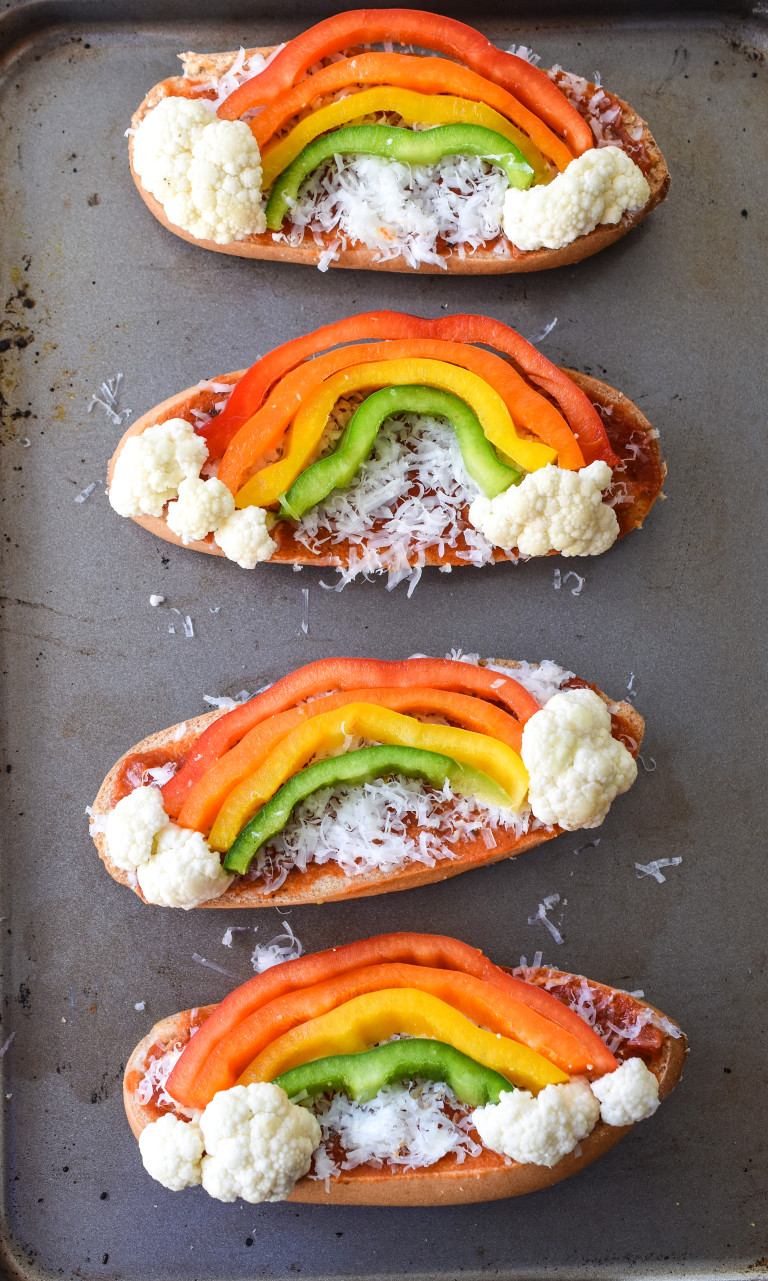 Rainbow Pizza /// from Fork and Beans
--------------------------------------------------------------------------------------------------------------------------------------- This is a sponsored conversation written by me on behalf of Cedar's Hommus. The opinions, recipe, beautiful food photography and text are all mine. Thank you for supporting brands that support Nosh and Nourish!!! I choose them based on what I already cook/create with and feel 100% confident in recommending to you.
Hommus Snack Plate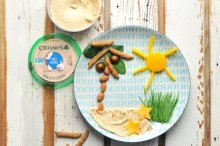 Description
hommus snack plate | kid food art | making food fun for kids | hummus snack plate
Ingredients
2 tablespoons Cedar's Garlic Hommus (or use your favorite flavor)
2 Grape Tomatoes (sliced in half)
4 Harvest Snaps Mango Chile Black Bean Crisps
1 slice organic cheddar cheese (cut into stars - optional)
1 yellow bell pepper (cut into a circle + slices)
1 bunch wheatgrass (optional)
Instructions
Arrange in a cute beach scene with palm tree on a plate. (optional)
Devour.
Yields 1 Servings