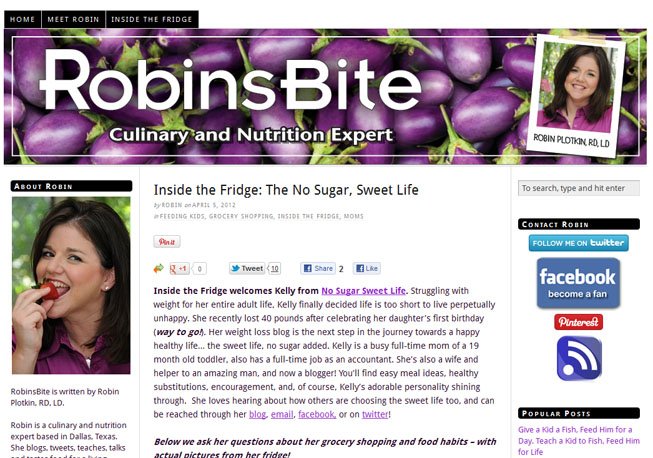 Check out my interview with Inside the Fridge's Robin Plotkin, where she asks me questions about my shopping and food habits, coveted fridge items, convenience products, meal prep, and more.  And take a peek in my ACTUAL fridge.  I can already tell you there's a few things I wish you couldn't see (ha!) like the creme brulee creamer, miracle whip, and butter :)  I promise, they hardly get touched!
And if you leave me some love over on the Inside the Fridge Blog, I'll be forever grateful!
Recipe I'm excited about: (!)
I am sooooooooooooooo making this THIS weekend.  It sounds delicious and I already have most of the ingredients from this week's shopping trip.  The recipe is for Blueberry Greek Yogurt Banana bread, originally posted here.  This is a healthy alternative to traditional breads made with oil, and the greek yogurt keeps it super moist!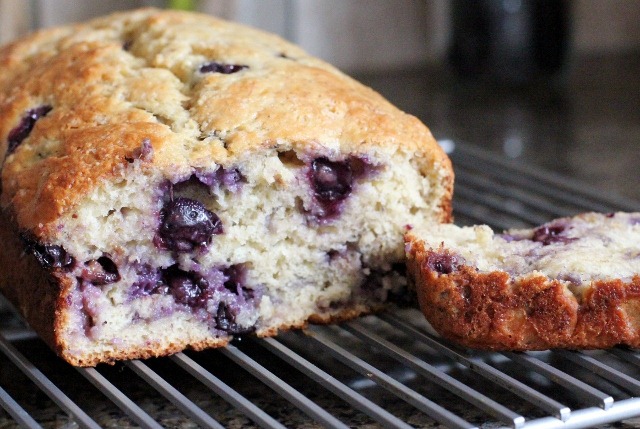 *UPDATE - Here's how mine turned out.  Click here for the adjusted recipe.