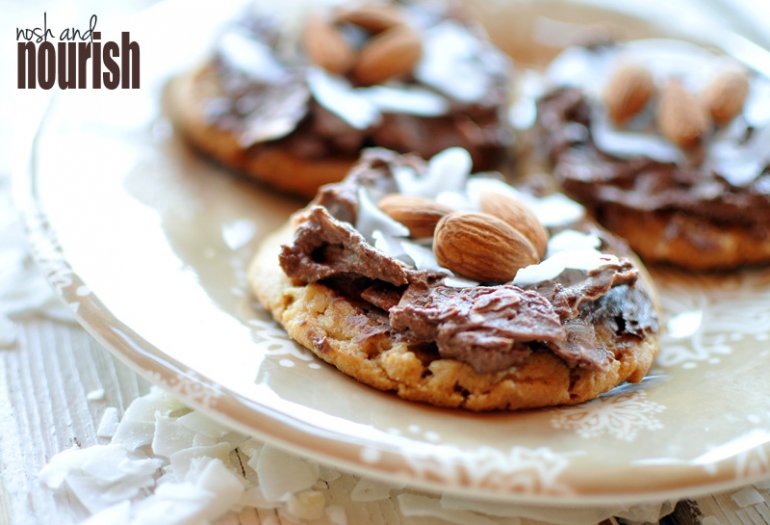 Spring was ushered in this week by a blizzard in Denver; though it was much less of an event here in the mountains, ironically.  I don't know about you, but I am a HUGE fan of Spring. I love the longer days. I love the sunlight. I love the snowmelt. I love the flowers. I love the birds chirping. And I love the symbolism of new life and growth.  If you missed yesterday's blogpost, I revealed the start of something new -- the renaming of this blog -- to Nosh And Nourish. I am excited for what the future holds!  And the immediate future includes a family hike, followed by noshing on one of these spring-y cookies.
Introducing Bird's Nest Cookies:
Have you seen Pillsbury's new "Simply" line? They use no artificial flavors, colors, or preservatives...and have no high fructose corn syrup.  I was intrigued to try them and use them as the base; but you could sub in your own homemade peanut butter cookies if you prefer.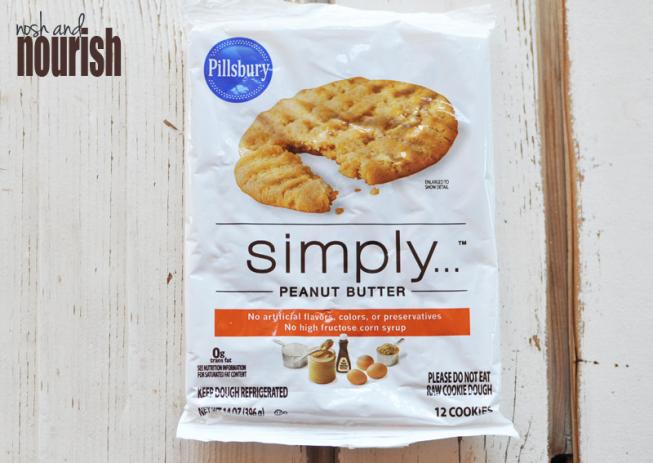 Chewy peanut butter cookies, topped with a creamy coconut chocolate frosting, coconut flakes for the nest, and almonds for the eggs...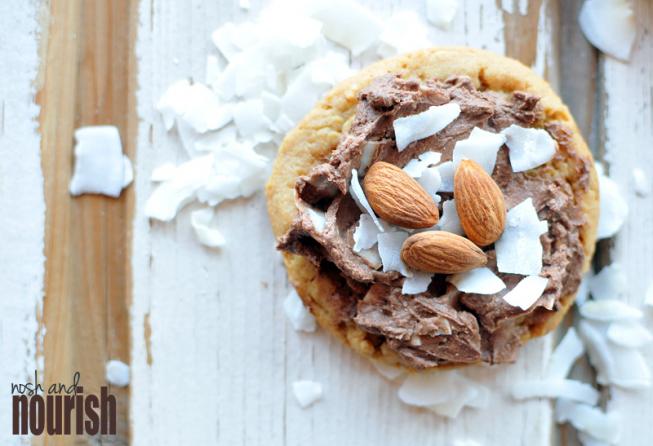 I am ready to permanently swap these bird's nest cookies out for those obnoxious yellow (or pink or blue) marshmallow peeps sold this time of year.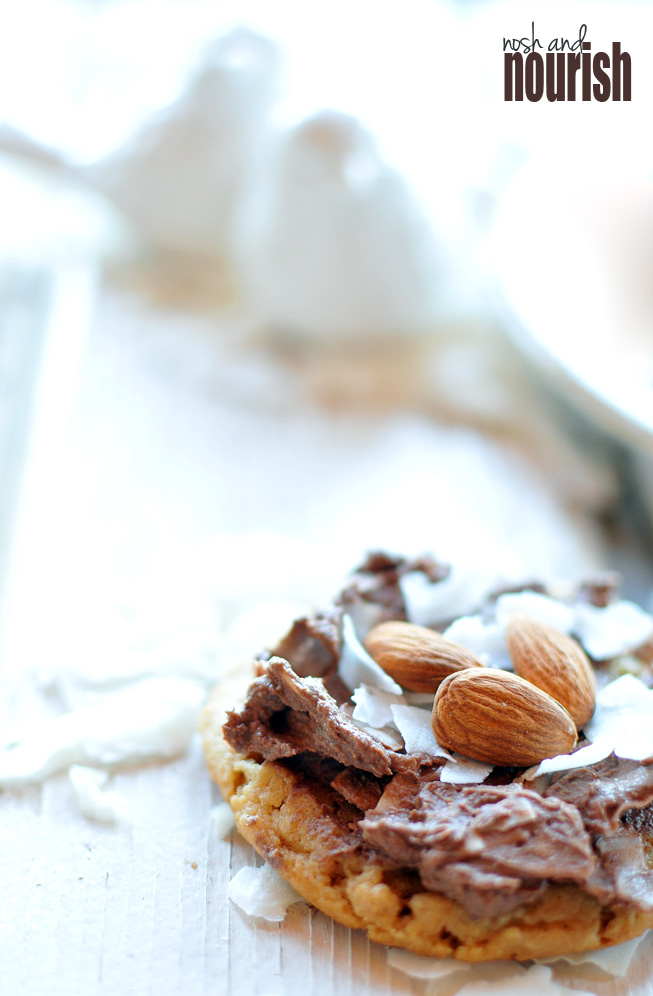 And here's a spring-y photo I found of Babycakes and me on our back patio... she's getting so big!