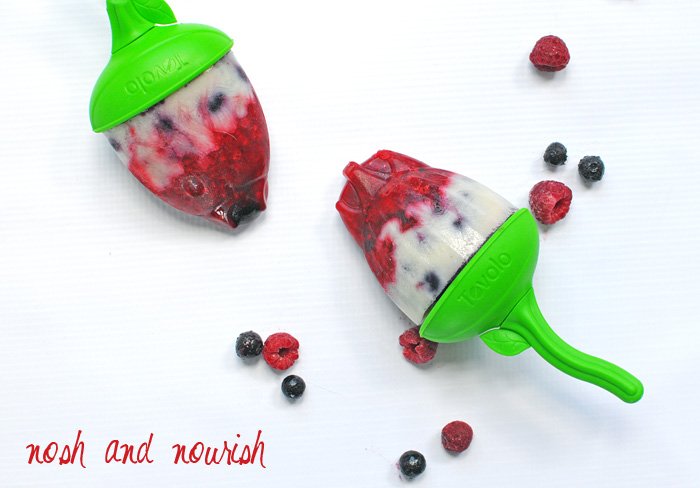 They aren't exactly striped as I had originally intended, to mimic the American flag. But, they're still red, white, and blue... so that counts, right?! What I love most about this healthy 4th of July dessert is that it's filled with good-for-you ingredients like almond milk and frozen organic fruit... things you want your kids eating anyway! No weird preservatives. No pesticides. No carrageenan. No corn syrup. But in popsicle form, it still seems like such a special hot-day treat. And they couldn't be easier to make!
Introducing Patriotic Popsicles:
I'm so excited to announce that I will be working with a fabulous organic brand this summer to develop healthy fruit and veggie-packed recipes: Cascadian Farm! I love their frozen organic fruit because:
It's available year-round
It's frozen at its peak freshness
It's generally less expensive than fresh, but just as good (or better)
It's super versatile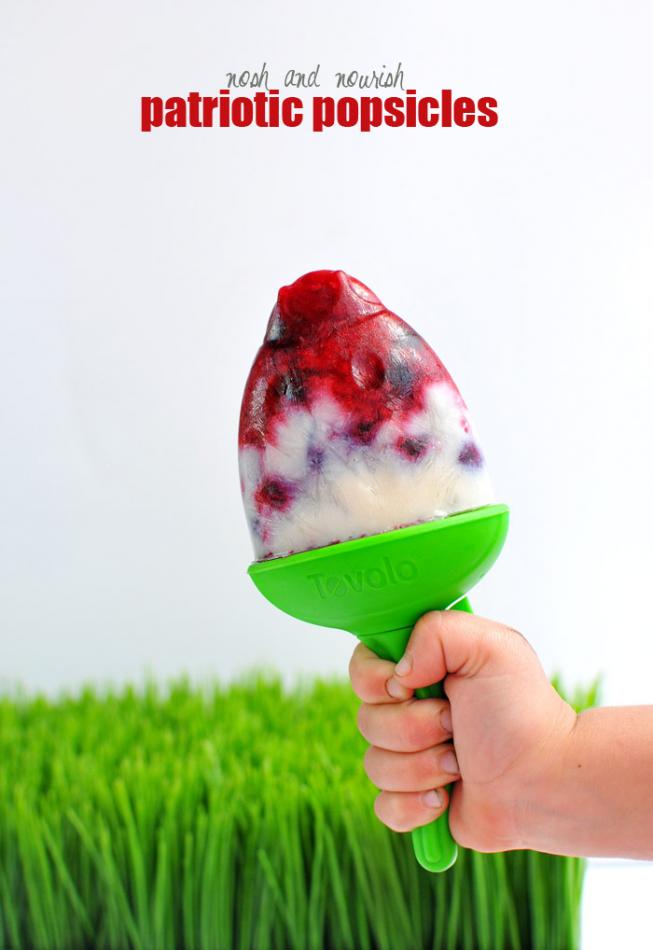 I put the fruit in whole, but you could purée it to create a more uniform popsicle if you so choose. Babycakes feels like an explorer finding treasure when she unearths each frozen blueberry.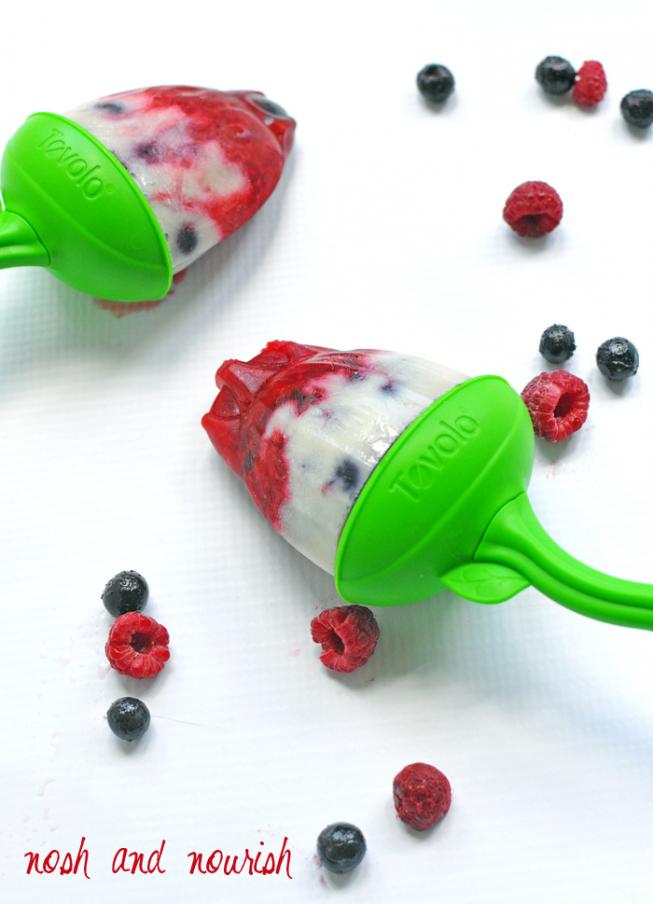 These popsicles are a great way to celebrate the holiday weekend or the summer in general! And you'll find you want to make them again and again!! And they happen to be vegan and gluten-free.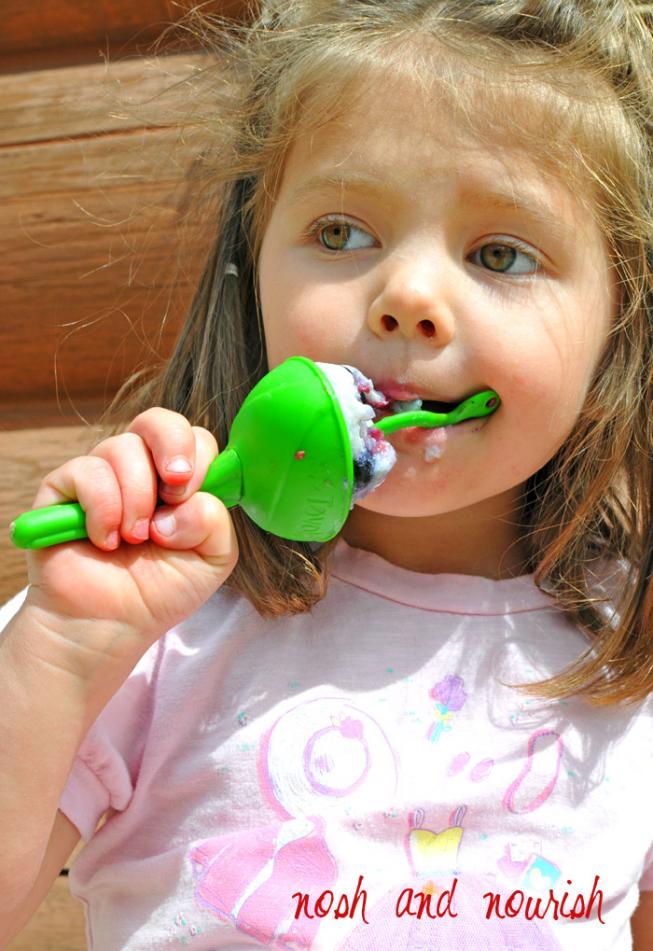 This is a sponsored post written by me on behalf of Cascadian Farm. The opinions, text, unique recipe, and beautiful photos are all mine.
Patriotic Popsicles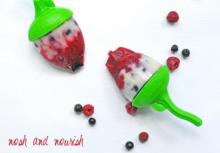 Description
Patriotic Popsicles -- a healthy 4th of July dessert // via Nosh and Nourish
Ingredients
1⁄2 cup frozen organic raspberries or strawberries
1⁄4 cup raspberry acai juice (or sub apple or white grape juice)
1 tablespoon Coconut Sugar
9 tablespoons Frozen Blueberries
1 1⁄2 cup Silk Vanilla Almond Milk
Instructions
Thaw the frozen raspberries in a large measuring cup. Mash them with a fork, then stir in the raspberry acai juice and coconut sugar.
Pour the raspberry mixture evenly into the bottom of the popsicle molds.
Add in 1.5 tablespoons of frozen blueberries into each.
Top with the vanilla almond milk (approximately 1/4 cup each, depending on the size of your popsicle mold).
Freeze for at least 2 hours before serving.
Yields 6 Popsicles