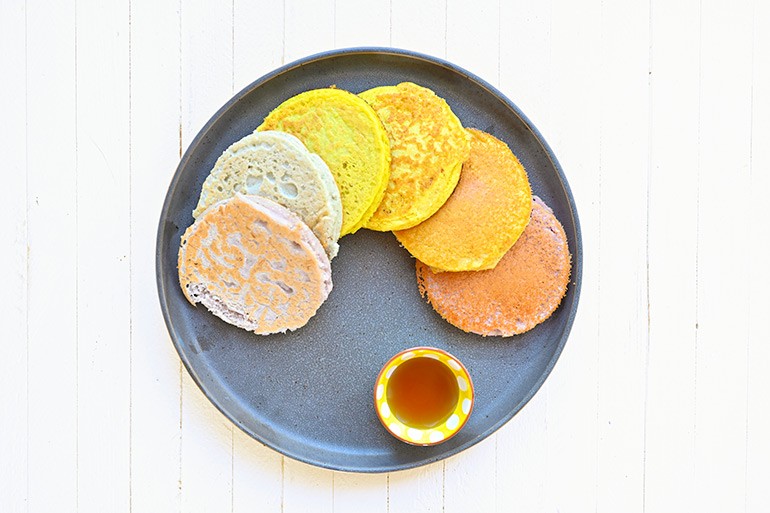 With just a few pantry staples that I already had on hand from Sprouts, I managed to create a super fun (and colorful) breakfast!.
This is the first full blogpost I've written since the world kindof flipped upside down. We're all home more now --- cooking more meals and trying to entertain the kiddos at the same time.
The thing is... there's no right or wrong way to do this.
There's:
no right way to feed your kiddos during a pandemic.
No right way to feel.
No right way to act (except staying home... Please do that! )
It's ok if you learn to bake bread during quarantine, and it's ok if you don't.
It's ok if you obsessively check the #s and read allllllll the articles, and it's ok if you don't.
It's ok if you serve cereal for dinner, and it's ok if you won't.
It's ok if you're mad, sad, and struggling... And it's ok if you're enjoying all this extra time to slow down. And it's ok if you're both, depending on the hour.
I'm here to help in the best way I know how: with simple recipes based on foods in your pantry and freezer.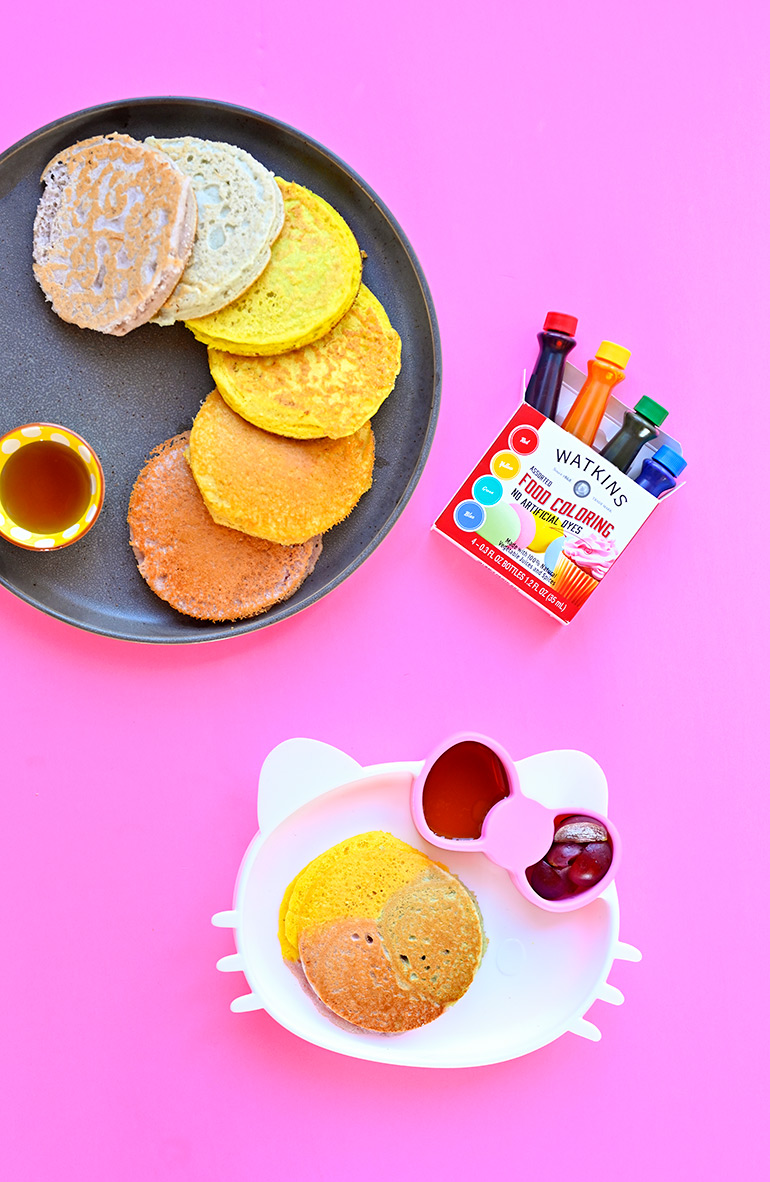 These rainbow pancakes are perfect because you only need TWO ingredients from Sprouts' Farmers Market: pancake mix of choice (we used Birch Benders Paleo mix) and Watkins all natural food dyes. You don't even need eggs! Or oil! Just add water... and voila.
Babycakes had soooooo much fun stirring together all of the different colors of batter.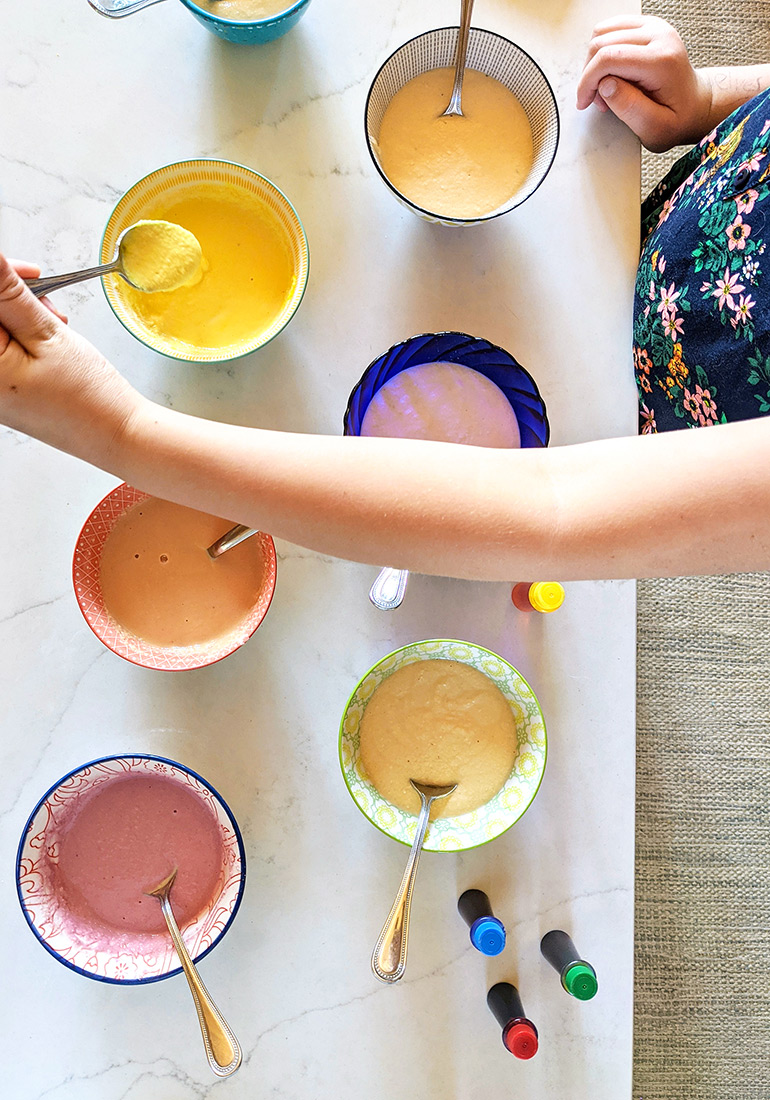 The dyes are all-natural, made from vegetable juices and spices. Watch Babycakes tell you all about them here. (link to video clip on IG).
Perfect for breakfast and perfect for brinner (breakfast-for-dinner), these pancakes are super delicious, satisfying, and fun!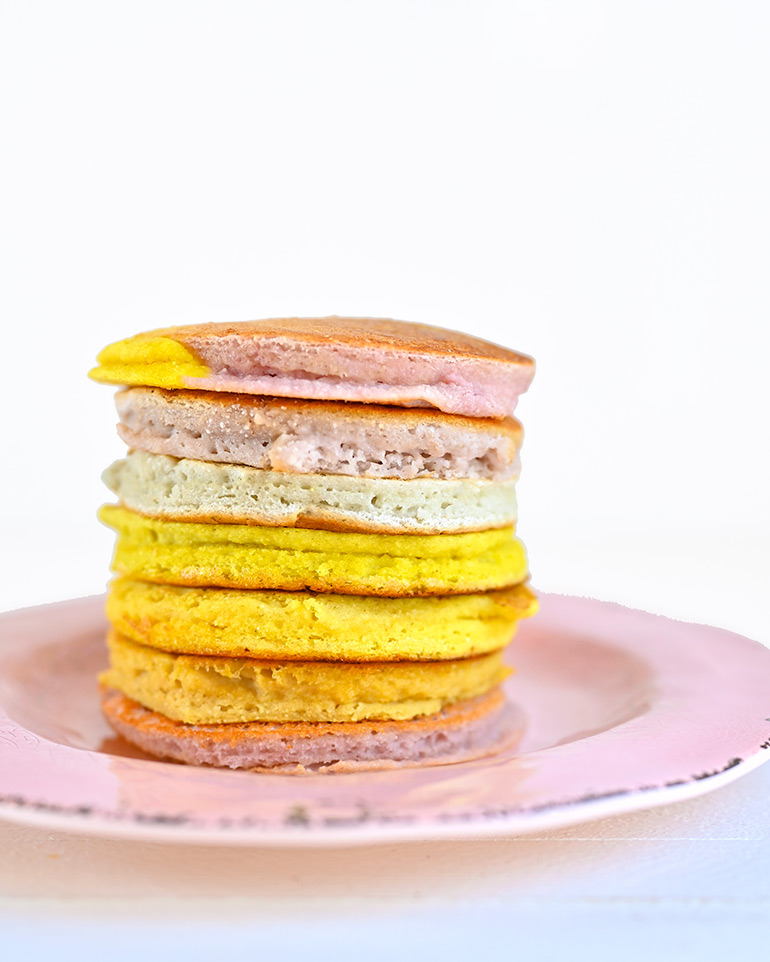 Let's have compassion for ourselves and for others, as we all deal with this pandemic differently.
We may be isolated, but we're all in this together.
xoxo, Kel
Want more pancakes? Try my Green Smoothie Pancakes!
Easy Rainbow Pancakes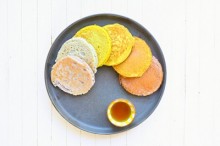 Description
These easy rainbow pancakes can be made with just a few pantry staples from Sprouts!
Ingredients
12 ounces bag of Birch Benders' Pancake Mix (we used the Paleo one, but be sure to use the Plant-Protein one if you want to keep it vegan!)
2⁄3 cups Silk Sweet + Creamy creamer (optional. If you don't have this, just add 2/3 cup more water)
1 package Watkins' All Natural Food Coloring (optional)
Instructions
Stir together the pancake batter in a large mixing bowl (pancake mix + water + creamer) until fully combined, and only a few clumps.
Separate into 6 – 7 small bowls, about 1/3 cup each.
Add 6 – 9 drops of Watkins' food colorings into each bowl. We used the following: a. RED – 6 drops of red b. ORANGE – 4 drops of red, 5 drops of yellow c. YELLOW – 6 drops of yellow d. GREEN – 6 drops of green e. BLUE – 9 drops of blue f. PURPLE – 4 drops of red, 5 drops of blue
Heat up a skillet over medium heat, cook each pancake for 2 -3 minutes on each side, flipping once bubbles start to form in the batter. You want them to be a light golden brown.
Yields 10 Pancakes