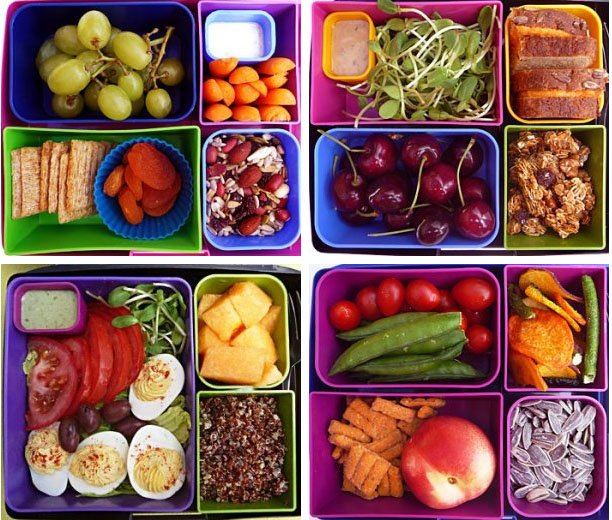 I saw this today... and I MUST HAVE ONE!!!  Or two! Or three!  This will be great for me for work and great for packing babycakes' lunch for school. 
Introducing the Bento Lunch Box!
I love the compartments
I love the different sizes
I love the portioning
I love the bright colors
AND I love that their website has tons of pictures of meal ideas using their lunchbox. 
Do you bring your lunch to work, or go out most of the time?
Do you think this lunchbox is as cool as I do????