As promised, today I am sharing with you the recipe for the delicious Asian Lime Salmon I made this week (the same day that Babycakes' Pancakes were born).  If you can't tell, someone enjoyed their meal ------------>  Moi!  The other thing you can probably tell?????  I don't really like rice.  ESPECIALLY white rice.  I left about 90% of it on the plate.  But, dear hubby, who is half Korean, loves Loves LOVES white rice!!  His secret favorite meal is literally white rice covered in soy sauce with a piece of melted cheese on it.  Weird, I know.  (And yes, I've tried to switch him to brown rice, but he won't go for it).  Anyways, this meal was really tasty and really easy: my favorite combo :)
Introducing Asian Lime Salmon:
First I gathered a bunch of ingredients: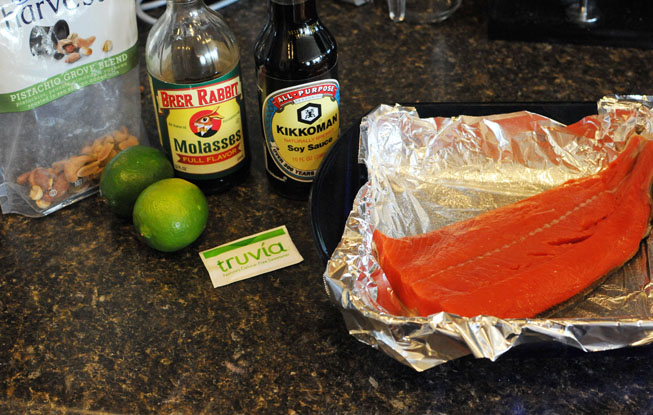 Then I had Babycakes help me stir the marinade: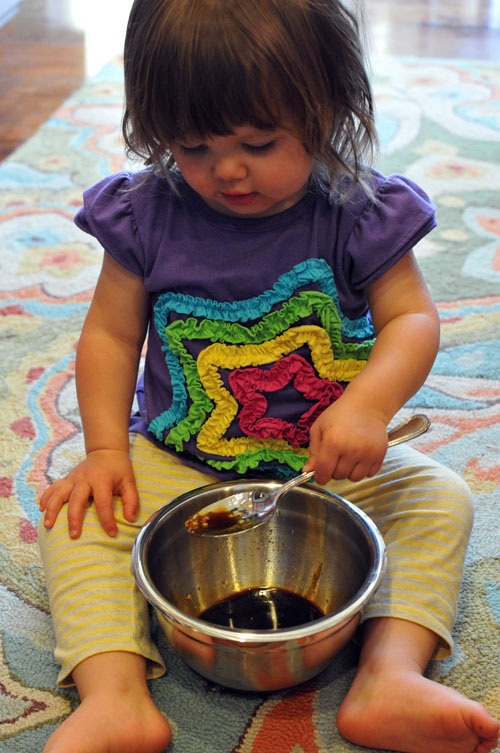 We added a few extra ingredients and then smothered it over the wild salmon: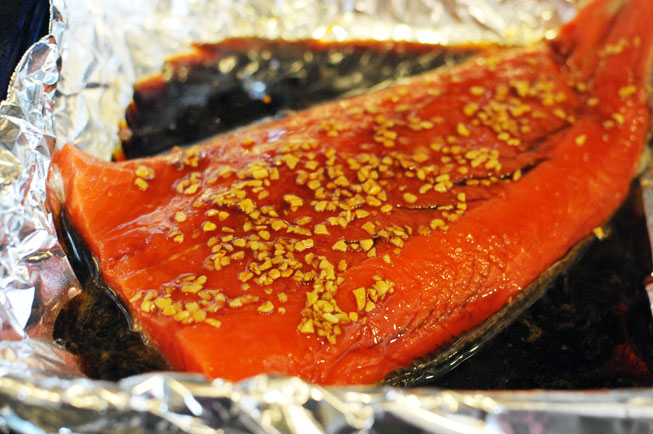 I then baked it at 400 degrees for 25 minutes... and VOILA: beautiful scrumptious Omega 3s. :)  I topped the fish with extra sauce and crushed pistachios.  MMMMMMMM!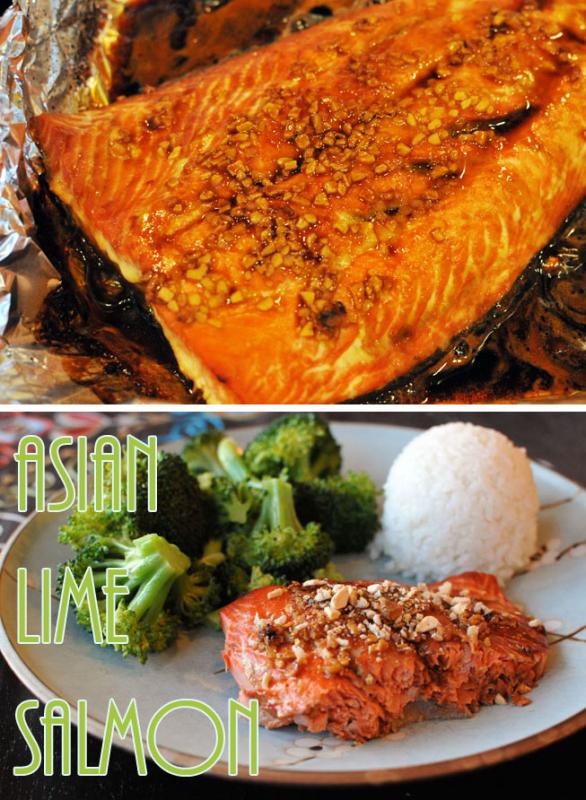 And one other funny part of dinner:  Babycakes didn't want to eat any of the broccoli... UNTIL... dear hubby told her to look at his "special broccoli babies" - which were really just tiny pieces of his regular broccoli.  Then, BAM, she wanted those babies.  Dear hubby fed her these "babies" one by one; it was hilarious!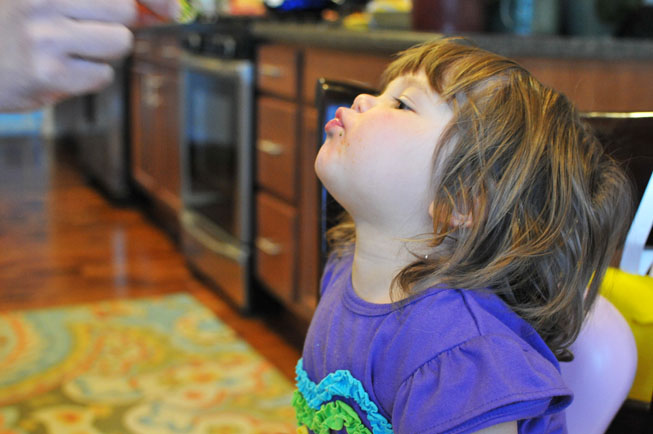 Marinade Ingredients:
4 Tbsp Soy Sauce
The juice of 2 limes
2 Tbsp Brer Rabbit Molasses
2 Tsp Honey
2 Tsp Minced Garlic
1 packet Truvia
Directions:
Cover Salmon with marinade.  Bake at 400 degrees for 25 minutes.
Questions:
Do you ever "lie" (or embellish) to get your kids to eat something?  What's worked?!
What "bad-for-you" food does your family cling to?  Does it tempt you?