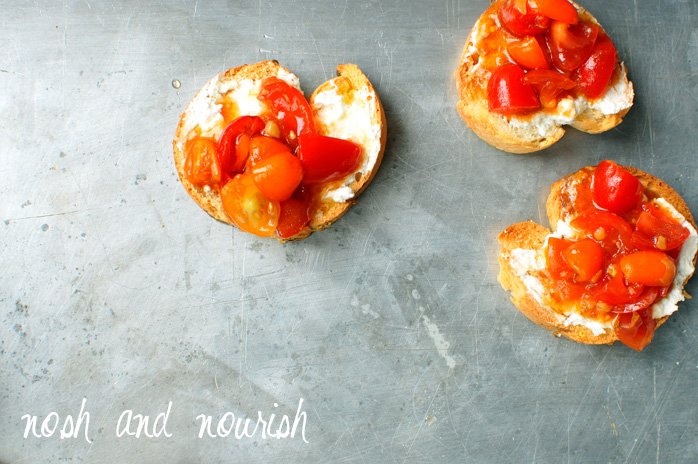 I recently had the great privilege of spending time up in Washington state touring Cascadian Farm's home farm. To say that it was strikingly beautiful and refreshingly authentic is a complete understatement. I learned all about the ins and outs of organic farming, what's required, why it's better not only for our bodies to eat food grown organically but also for the land itself, and how important bees are. Yes, tiny buzzing bees. Did you know that essentially one out of every three bites of food we consume requires bee pollination to grow? So the fact that entire bee colonies are dying, is actually a big darn deal.
Bee Friendlier:
Cascadian Farm is doing something about it and encouraging all of us to get involved! How?
Making our towns bee friendlier places by planting native wildflowers
Buying organic (the use of pesticides is one of the contributing factors to their demise)
Spreading the word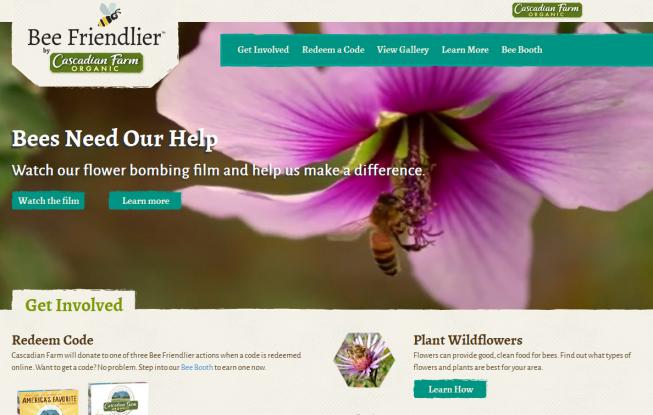 They went to Yolo County, California, a farming community dependent on bees, to try something new. They enlisted a plane, a piece of land surrounded by organic crops, and over 1 million native wildflower seeds to create an aerial seeding event that would help bring pollinators back. In other words? They flower bombed the heck out of it. Watch this short 3 minute video to learn more and see for yourself!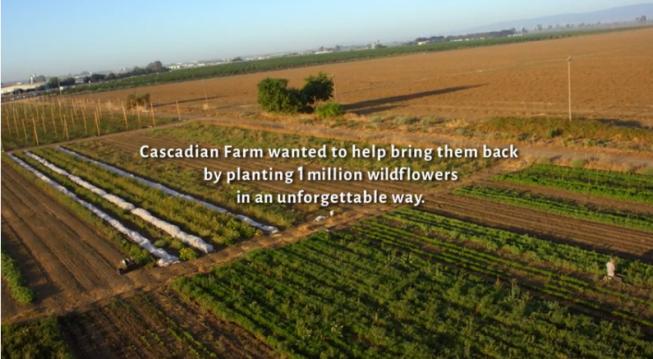 Speaking of wildflowers, check out this picture I captured of one of the wildflower gardens at the home farm... with a pollinator in the flower. #perfecttiming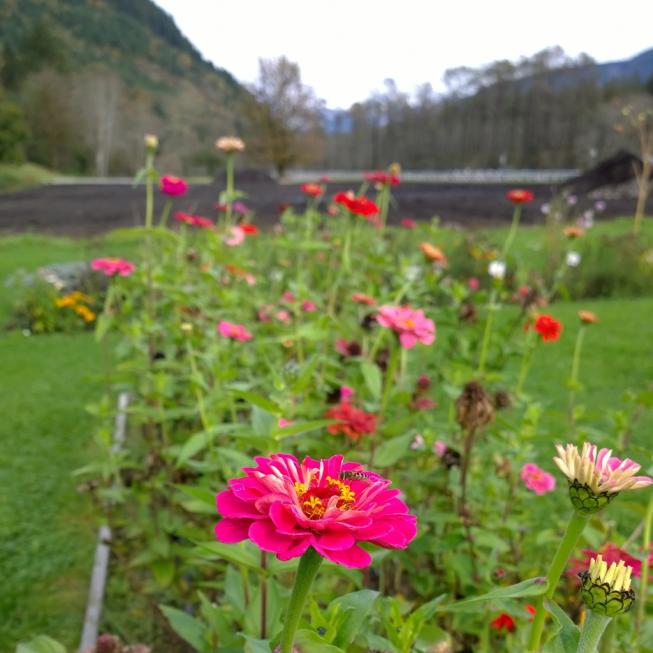 Inspired to help the bees, when I got home Babycakes and I clicked on "Plant Wildflowers" and did a little research to find out which plants are the most helpful to bees here in Colorado. Then we went to the store, bought this gorgeous  lavendar plant, got our hands dirty, and had a lot of fun in the process. 

Which brings me full circle to this recipe. 
Introducing Apricot Tomato Bruschetta:
I wanted to create something that celebrates all that Cascadian Farm is doing and uses a product specifically dependent on bee pollination: CF Apricot Fruit Spread.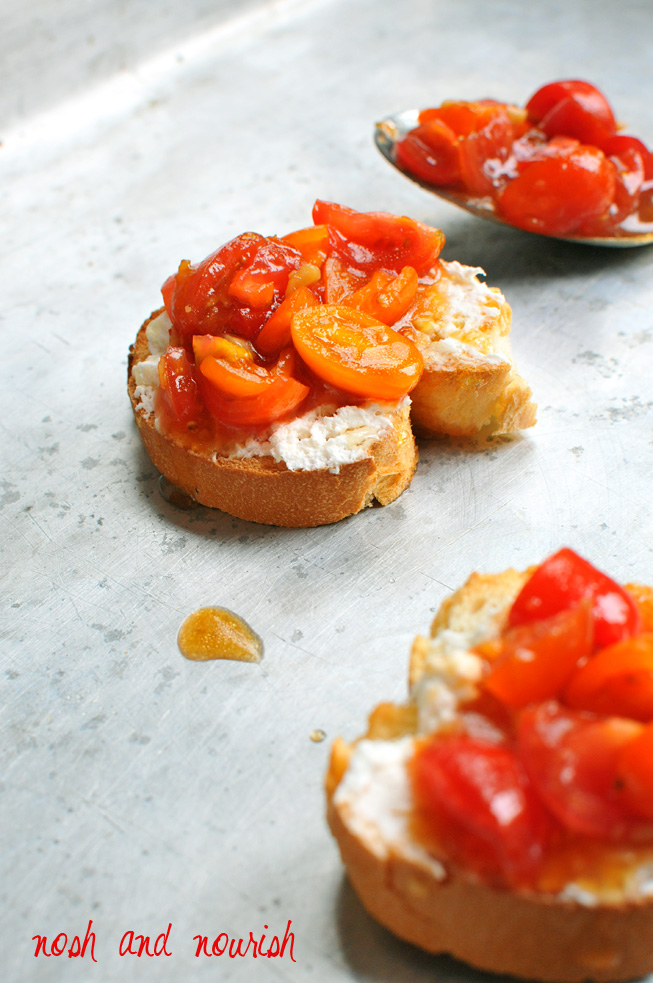 A little sweet, a little savory, and a lot of deliciousness packed into one little appetizer, this apricot bruschetta will become your new go-to recipe! It's so easy to make, and such a crowd-pleaser.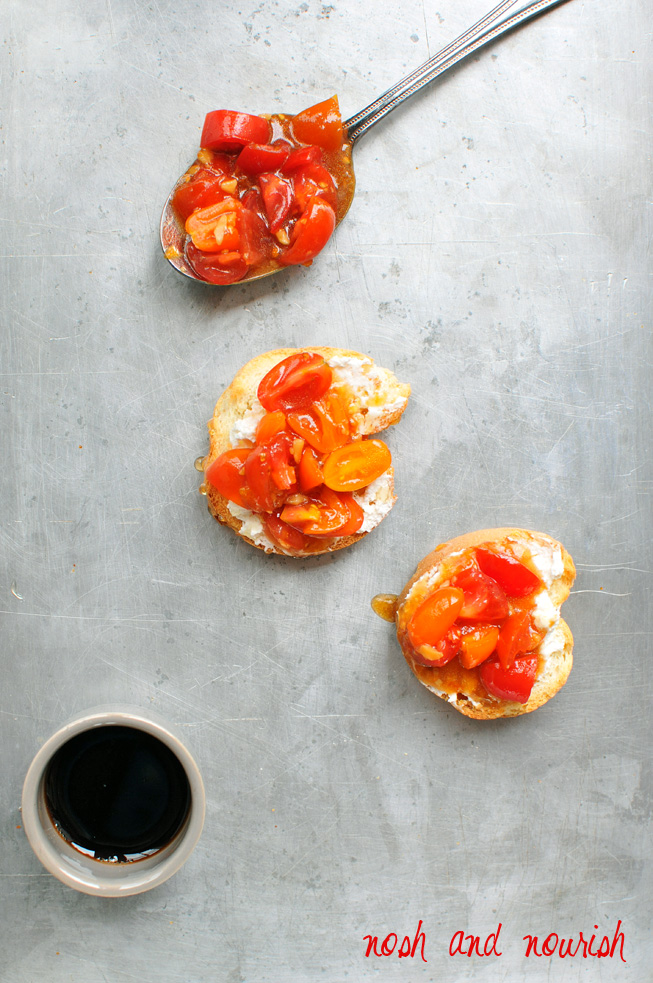 Disclaimer: this is a sponsored post written by me on behalf of Cascadian Farm. The opinions, text, unique recipe, and beautiful photos are all mine.  Thank you for supporting brands that support Nosh and Nourish!!
Apricot Tomato Bruschetta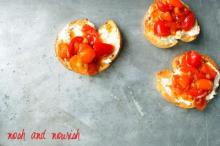 Description
Apricot Tomato Bruschetta // via Nosh and Nourish
Ingredients
2 cups diced organic tomatoes (I used heirloom cherry tomatoes)
2 tablespoons Cascadian Farm Apricot Fruit Spread
1 tablespoon Balsamic Vinegar
1⁄2 tablespoon Minced Garlic
1⁄2 tablespoon Soy Sauce (or sub liquid aminos)
1⁄3 cup Whipped Cream Cheese
1 loaf french bread (sliced)
2 teaspoons Local Honey (optional)
Instructions
In a medium mixing bowl, combine all ingredients except cream cheese and bread. 
Preheat the oven to 375 degrees.
Cut the loaf of bread into thin slices. Arrange in a single layer on a baking sheet, and toast in the oven for approximately 8 minutes, or until slightly browned.
Spread a thin layer of cream cheese (optional) over each bread slice, then top with a generous scoop of the tomato bruschetta.
(optional) Drizzle a bit of honey over the top of each.
Enjoy!
Yields 6 Servings