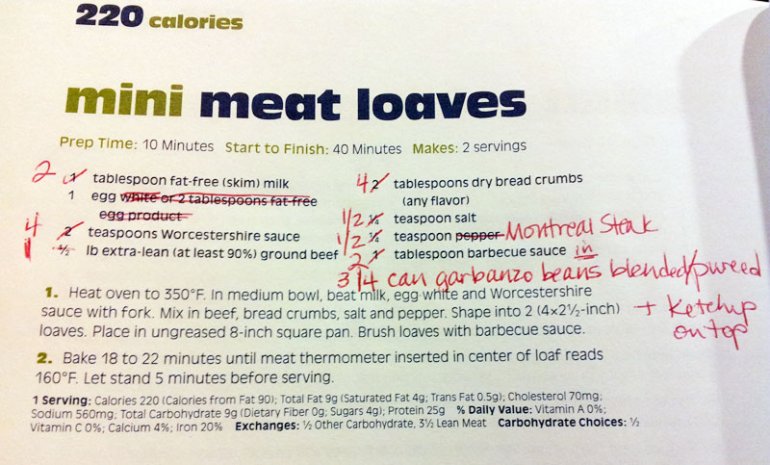 I am the queen of subsititutions whilst cooking.  Sometimes out of clever planning, but most of the time out of desperation.  It usually happens like this: I scan a recipe I want to make to make sure I have all the ingredients.  Ground beef? Check.  Eggs? Check...and so on.  Then I start in on the recipe, only to find at step 6 I'm missing a super important ingredient!!  DOH!!  So I scramble to find a suitable subsititution, and it's usually a gamble whether the recipe turns out. 
About half the time, it's the best thing that I've ever made (I'm so glad I was missing __________!).
The other half of the time, we order pizza. 
After speaking with my mother about this bad quirky habit of mine, I found out that I most likely inherited it from my grandmother.  She is more of a "feeling" cook, and will subsitute all day/night and experiment and GASP, stray from a recipe without a second thought.  I find this both adventurous and frugal.   She, my dear mentioned grandma, thought I might inherit this trait because when I first left for college she got me a book.  A very important book.  A book of cooking substitutions!  I find myself 10+ years many years later still referring to this treasured book.  Although I do also use google a lot too!
Which brings me to my latest cooking substitution adventure: meat loaf!
I got this 300 Calorie meals cookbook for Christmas (purchased by myself for myself... isn't amazing how Santa always knows EXACTLY what I want?!?!).  I am experimenting through it, and have actually found a lot of things I we like.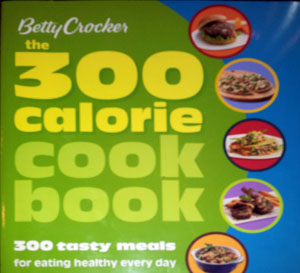 So one night, I decided to take a stab at meatloaf.  I mean, really, how hard could it be??
I decided right off the bat to double the recipe, so we'd have leftovers... that was a good call.
I substituted 1 egg (instead of 2 egg whites).  I ain't afraid of no yolk, Miss Scarlett!
I substituted Montreal Steak seasoning for the pepper, just to make it more yummy/flavorful.
And the coup d'etat, the most major accident that turned into the best meatloaf EVER... I accidentally added the bbq sauce IN to the meat, instead of drizzling it across the top.  Oops!!  This caused the mixture to be WAY too mushy/wet.  So what did I do???  I thought, what can I ADD to make this less wet that would add to the overall yumminess and health value of this meal?  My first thought was more bread crumbs, but really... who needs to add more carbs to their meal?  Not this lady!  So, I settled on garbonzo beans (chickpeas... what hummus is made out of. Read here for why they're so amazing!)  I got out a can, pureed them with my Cuisinart Stick Blender, folded them in to the meat mixture... and VOILA, the yummiest meatloaf ever!!  I covered the top with a layer of ketchup and cooked per the directions.
AND, for those of you don't know my hubby, he is VERY PICKY when it comes to food.
And he LOVED IT, RAVED ABOUT IT, WAS SO THANKFUL FOR IT, SAID IT WAS BETTER THAN TYLER-SOMETHING'S-ULTIMATE-MEATLOAF MY FAMILY MADE OVER CHRISTMAS  (shhhh, don't tell dad!), chickpeas and all.
This made for one happy
cook

wife.

What is your cooking style?