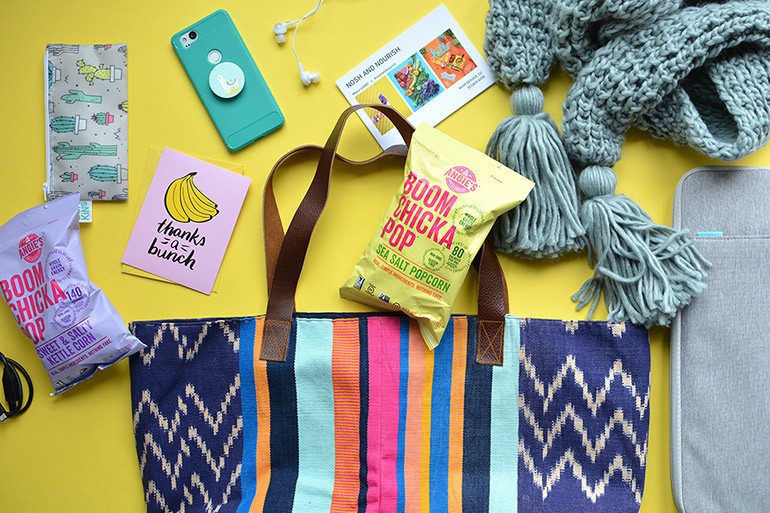 Disclaimer: this is a sponsored conversation written by me on behalf of Angie's BOOMCHICKAPOP. With all the upcoming holiday travel, I'm excited to partner with Angie's BOOMCHICKAPOP on this post all about travel essentials for the airplane!
So, here's the thing:
I love going places. I hate flying. 
I know, I know... it gets me there way faster, which is why I tolerate it. But I do not enjoy it... mostly because it's usually such a long day and also because I've been known to get motion sickness in the past. But I'm here to share some tips with you and some essentials for flying:
1) Let's start off with the most important: good snacks. I usually "fast" before flying, so the morning of, I don't have any coffee or breakfast. Once we've taken off and we're cruising at 30,000 ft (or however high they go), I grab a bag of Angie's BOOMCHICKAPOP Sea Salt. I love it because it's light. It's salty. And it's satisfying. I usually pack the Sweet & Salty Kettle Corn too, just in case I'm in the mood for something sweeter.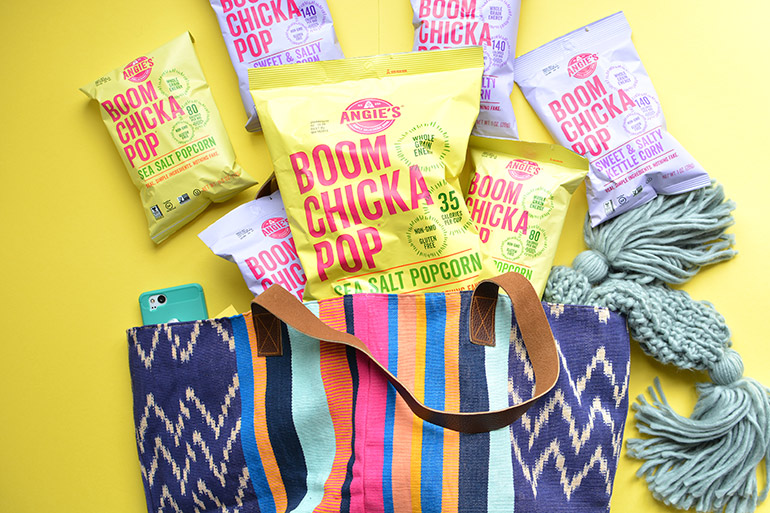 2) A scarf. It totally depends on the airline, but the last flight I was on was absolutely freezing. Even with everyone closing their air vents.... brrrrrrsies. I came super close to asking the flight attendant for a blanket. (Do they even still do that????) But, luckily I had my cozy scarf to take off the chill.
3) Phone + headphones + charger. The perfect trifecta! One time I finally got to my rental car only to find out they didn't have a USB phone charger port... I was super thankful to have my charging brick to tide me over until I got to my Airbnb.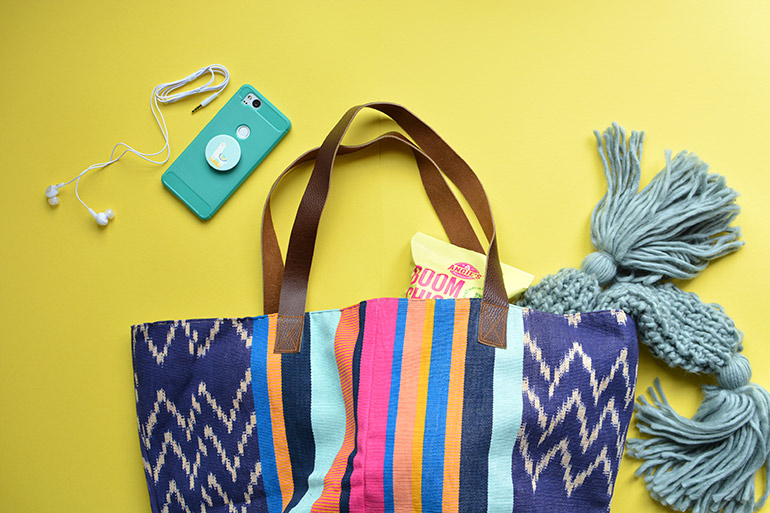 4) Cleaning wipes! I've gotta be honest, I haven't traveled much with these... my IG followers actually schooled me on this one. Seriously, so smart! Bring a snack bag zipper pouch filled with anti-bacterial wipes --- and once you're on the plane: wipe the arm rest, the seatbelt connector, and the tray table!
5) Business Cards. You never know who you might meet, or who might be a good connection. I am ALWAYS networking wherever I go... so having some business cards on hand is always a good idea!
6) A thank you note. I personally love this one. I travel with a thank you note so that I can write one on the return flight home --- to whoever hosted me or was especially kind during my visit. Last time I was feeling extra thankful, and I wrote eight!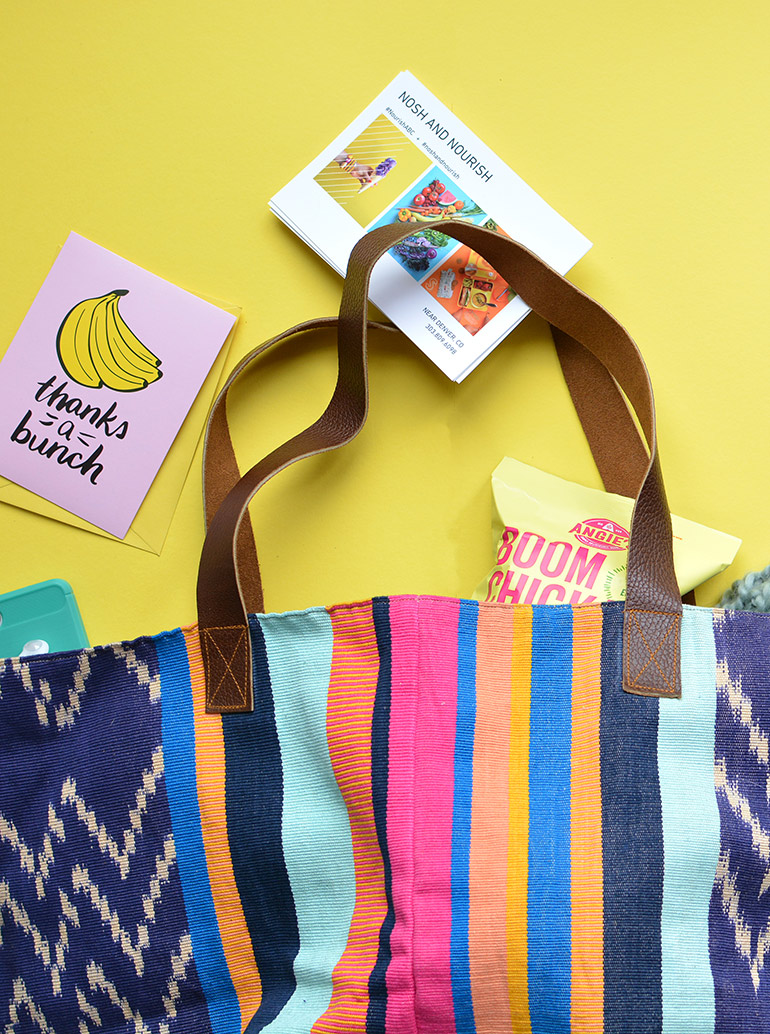 7) Laptop. Just in case you need to work, bring your laptop. I know, you can do a lot on your phone... but you never know when something might pop up that needs more of your attention / tools than your phone will provide. If you can go the entire trip unplugged, go for it... but bring the laptop JIC.
8) Water bottle. Since you can't carry liquids through security, I usually just buy a disposable water bottle at the gate. However, some people advise packing an empty reusable water bottle... whatever works best for you!
9) Gum. It helps me with take off and landing, so I never leave home without it! 
Anything you'd add to the list? Let me know in the comments below!
///////////////////////////////////////////////////////////////////////////////////////////////////////////////////////////////////
Thank you for supporting brands that support Nosh and Nourish!! I choose them based on what I already cook/create with and feel 100% confident in recommending to you.