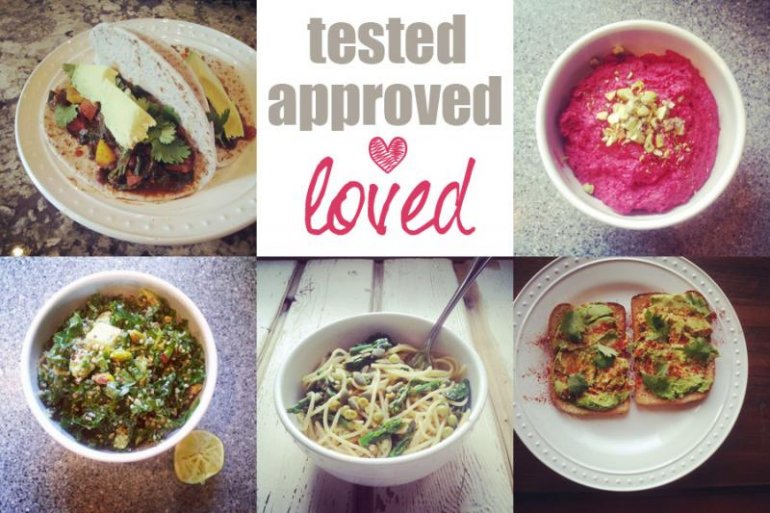 So I sort of not-so-eloquently announced last night on Facebook that I'm going dairy-free. I have cut out all dairy for the past month (more on that soon!!) and the epiphany came when I cheated this week and had some delicious, organic, veggie pizza topped with decadent cheese that was so graciously provided to the staff at our school as a thank you for our hard work this year. I was literally sick for the next 24 hours...super bloaty, uncomfortable stomach issues, and sooooooooo much farting. Too much information, I know!! But the bottom line is... dairy isn't good for my body. I know other people can handle it just fine, but it makes me sick. This isn't a fad "diet" or some new cool thing to do... it's a decision I'm making to feel better. 
Other Bloggers' Recipes:
During this month, I've tried a lot of new recipes from other bloggers around the web, and I decided that I should share some of my favorites with you! These are not just recipes that I "think" sound good or look good. These are recipes I made for my family and that we all tested, approved, and loved. 
1) With Food + Love -- Super Green Quinoa Salad w/Pistachios
Seriously my new favorite lunch!! So delish, so filling, and a perfect combination of flavors / textures.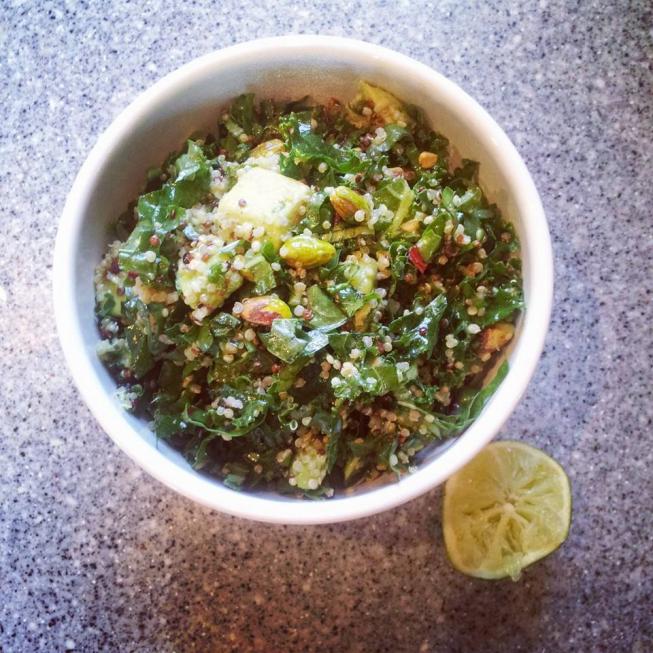 2) The Year in Food -- Smokey Beetroot Hummus
It really was this pink and vibrant!! And it was soooo good with thick slices of yellow bell pepper as dippers.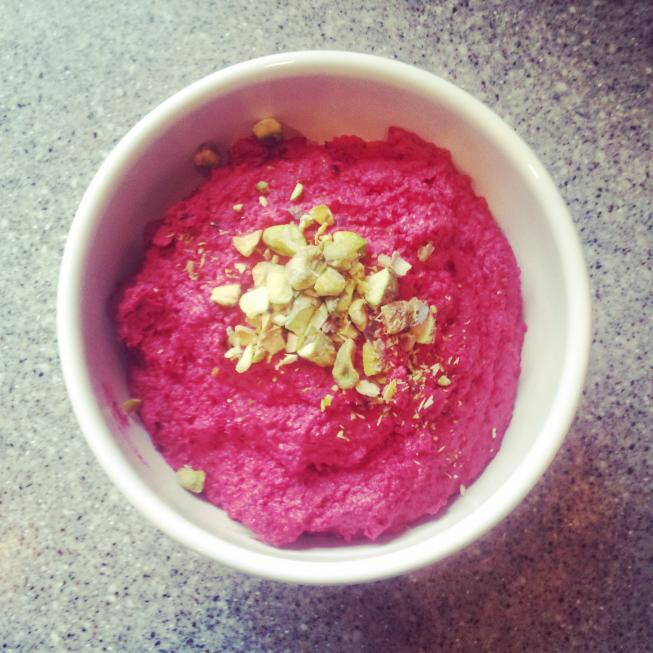 3) Love and Lemons -- Spring Green Lemon & Basil Pasta
I was shocked that my picky hubby & toddler loved it, even though it's packed with greens! #winning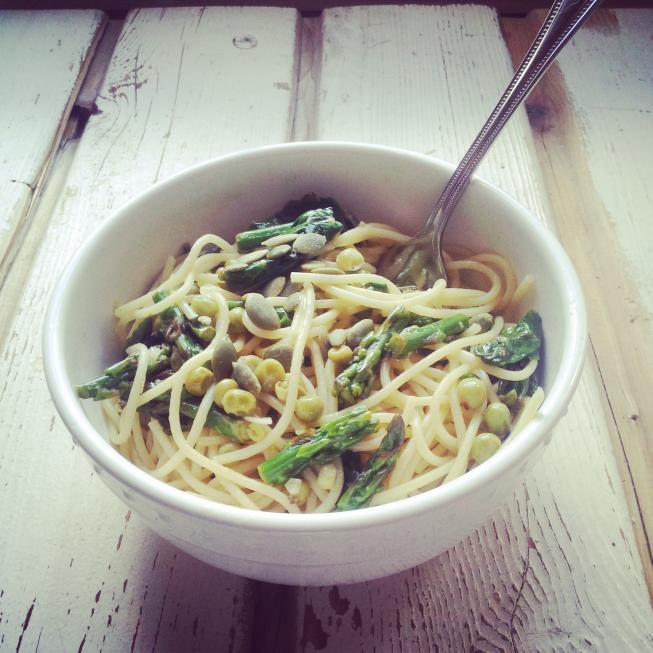 4) Kitchen Daily -- Avocado Toast
I don't have enough words for how good this is!! I used paprika, sea salt, lime juice, avocado, and cilantro.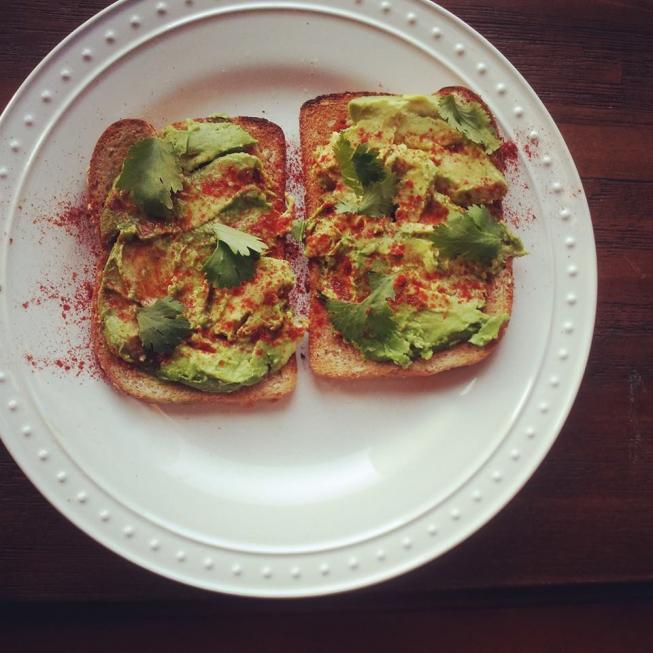 5) With Food + Love -- Beans + Greens Tacos
I know she's on here twice, but I just LOVE her stuff!! I also made her chili lime asparagus this week, but didn't have a picture because it got devoured too quickly, LOL. So these tacos...so good, so satisfying.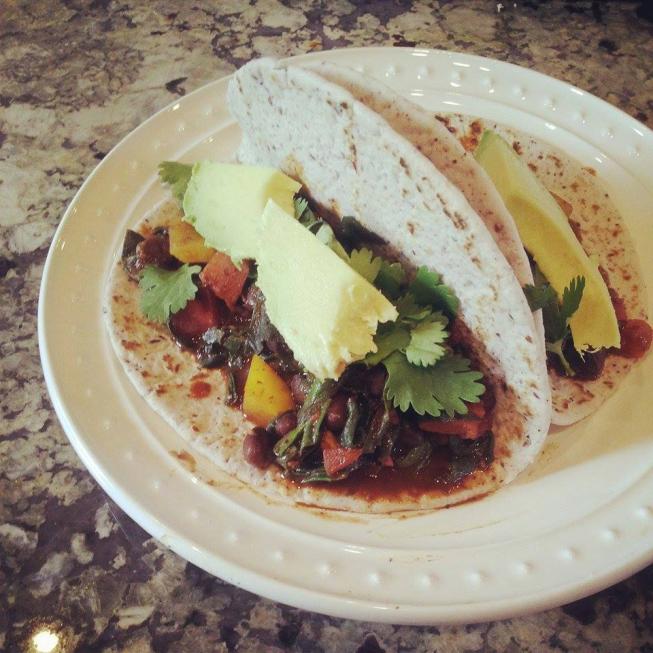 PS. All of these pics were taken with my phone and shared on Instagram.
I'd love it if you followed me on IG!!