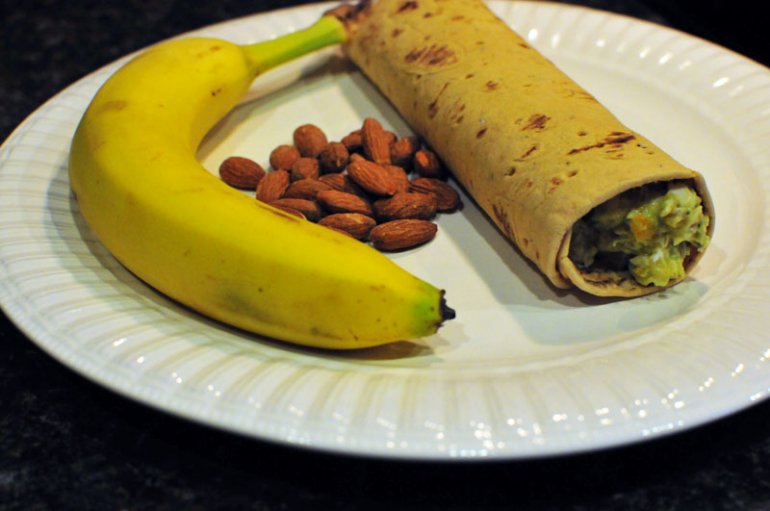 I made it through another run last night.  I did come up with a few excuses...but I tied my laces and got out there.  Whew is all I can say.  It was definitely harder than the first run, for a couple of reasons:  1) My body was already slightly tired from the run 2 days prior.  2) Instead of having a doggie partially PULL me along the trail(s), this time I PUSHED the jogging stroller with a 25lb little munchkin inside!  Running is not comfortable for me, someone who still has about 30 pounds to shed.  Each ounce of fat (or pound, Lord knows I have a lot of ounces!!) in my butt cheeks felt like it was going "up" with each stride, and then SLAMMING down towards the ground as my foot hit the ground.   Am I the only one who experiences this extreme discomfort whilst running?  Hopefully as I continue to get leaner, this awful phenomenon will go away. 
Hubby was working late, so Babycakes was my running partner (not the pooch).  Despite the bored look on her face in this particular photo, she did great and enjoyed the scenery and beautiful warm night!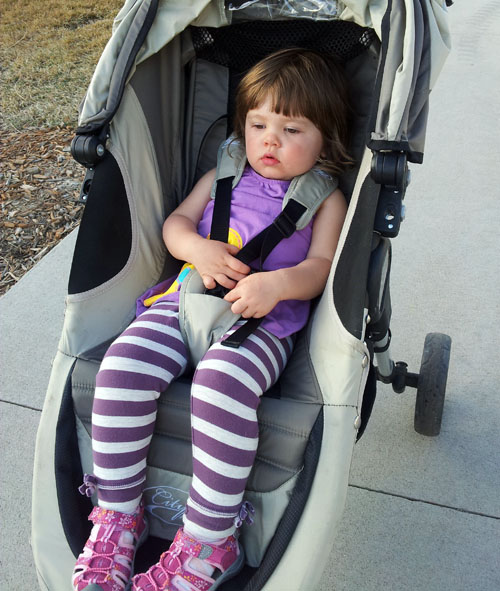 She was really excited to see the playground as we made it over the last hill.  Aren't those the cutest little shoes you've ever seen?  Basically Baby Keens, but from Tar-get. :)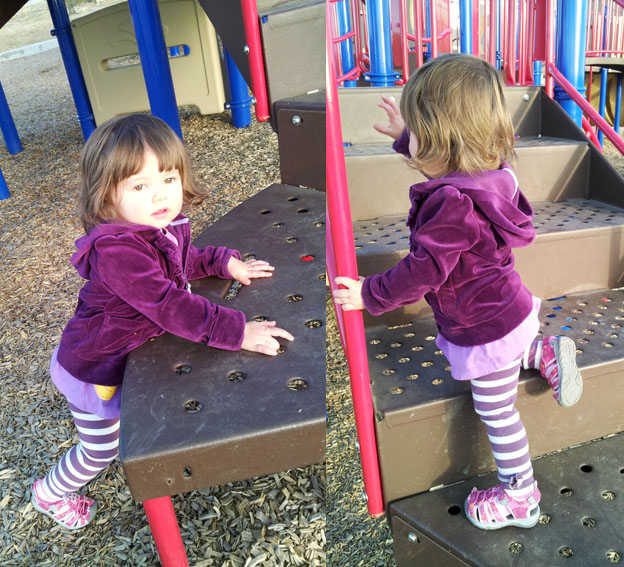 We got home and I put together created a yummy dinner.
Tangy Tilapia Avocado Wraps
Ingredients:
3 filets of tilapia (I used tortilla lime encrusted filets, so there was already some flavor included)
1 avocado
1/2 cup diced pineapple
1/2 packet of dry ranch dressing mix
3/4 cup plain Greek Yogurt (I used Chobani)
*would also be good with mango I bet, but I didn't have any*
Cook the tilapia (I microwaved mine because I'm lazy busy).  Then, mash everything together.  Sprinkle some cheese on top and enjoy in a wrap!  YUMMM!!
Here's some of the ingredients in a bowl: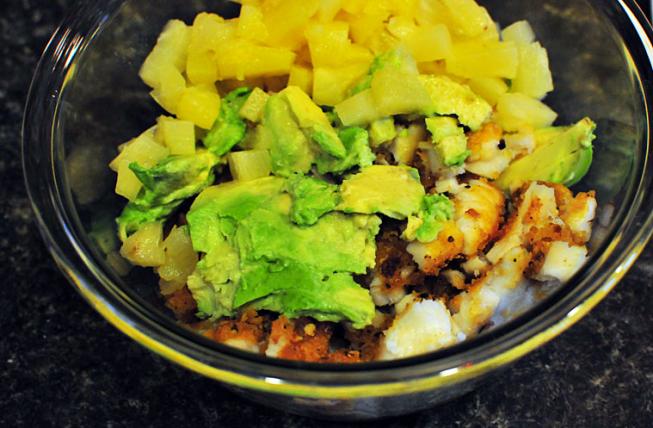 Spread onto the wrap (I used the Flatout wraps, suggested by Corrie Anne). Sprinkle w/cheese.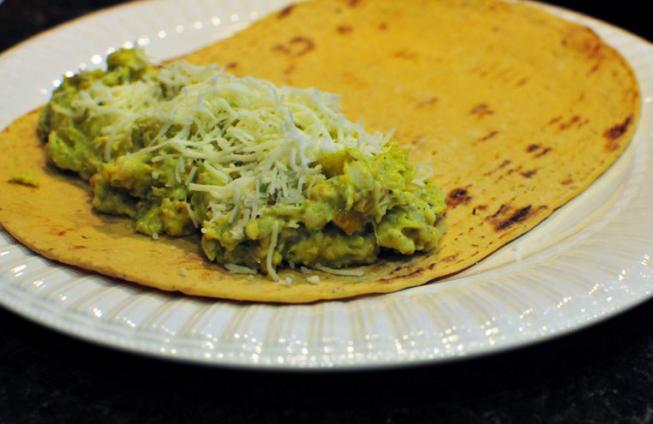 Close-up of the creamy tangy goodness: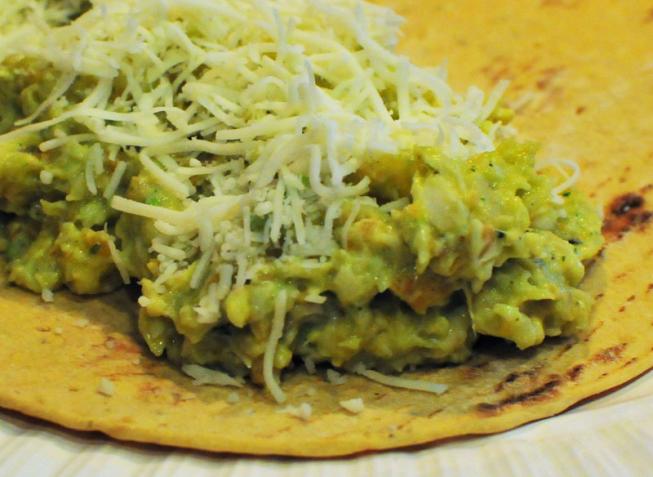 And I served mine with a banana and sea-salt almonds (first pic).  It was delicious! And there's leftovers: I think I'll serve it over salad for tomorrow's lunch. This would also be a nice GREEN item to serve for St. Patty's day coming up :)  That and some Mean Green Juice!
UPDATE - EVEN YUMMIER:
OMGoodness - I ate this tilapia avocado mix on apple slices today for lunch... SOOOOOOOO YUUUUUMMMMMMMMMY!!!  Better than the wrap!!!
Do you have any plans for St. Patty's day?  What do you do to celebrate?
Is running uncomfortable? How do you push through it?