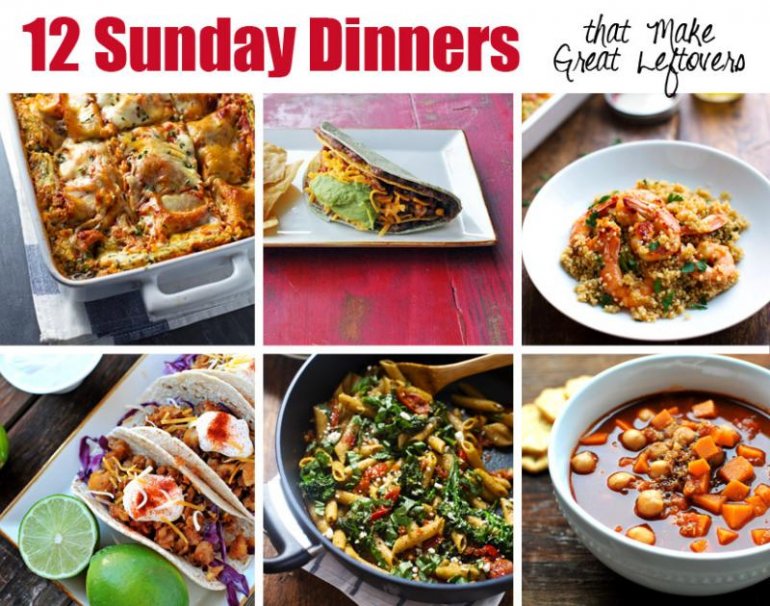 My husband hates leftovers. Like for the last 10 years, he'd rather have cereal for dinner the following night than eat the same thing twice.  But, I did figure out at some point that he would eat leftovers on the third day (with a new meal in between). Maybe it's a variety thing?! I don't know. I could eat the same breakfast every day for the entire week: sauteed kale, garlic, grape tomatoes, scrambled eggs, and a few sprinkles of goat cheese. YUM!! Anyways, I digress. Let's just leave it at this... leftovers are awesome. Especially for busy back-to-work Mondays. So, make these fabulous dinners on Sunday night and make Monday soooooooooo much easier.  From garlic butter shrimp, to skinny spinach lasagna, to honey sesame fish tacos, these recipes are sure to make Sundays (and Mondays) awesome!
Sunday Dinners that Make Great Leftovers:
*This post is sponsored by Foodie by Glam. I was compensated and all opinions are 100% my own.